From the International Bipolar Foundation, click to visit our website

Greetings!

Greetings all! On July 4, 1776, we claimed our independence from Britain and Democracy was born. Every day thousands leave their homeland to come to the "land of the free and the home of the brave" so they can begin their American Dream.

Join us in helping those affected with bipolar disorder live the American Dream; to be free from stigma.

Happy Independence Day All.

Enjoy the summer!

Sincerely,

Muffy Walker

P.S. Feel free to also contact me at anytime Muffy

If you are in a crisis,
please call: 1-800-SUICIDE (784-2433)
or
1-800-273-TALK (8255)

Bipolar Links

http://www.impactyoungadults.org/
http://www.up2sd.org/index.php
www.bipolarscotland.org.uk
New IRS Publication for Medical Expenses


www.semel.ucla.edu/champ/clinic
Changes to our Board of Directors
Thank you to outgoing Treasurer Ann Reed for her years of hard work and support.
Welcome to incoming Treasurer Susan Berger.

Susan Berger has over twenty-five years of business expertise. She received her undergraduate degree in Finance from the University of Massachusetts, Amherst and her graduate degree in Accounting from Bentley College. As a CPA with Ernst & Young for over twelve years, her practice focused on the health care and financial services sectors. She then owned and managed a real estate firm specializing in residential rehabs and management.

Susan was the co-founder and President of Blue Harbor Foundation, a nonprofit charitable organization dedicated to funding promising clinical research with the potential to advance the diagnosis and treatment of mood disorders. Susan has been active as a board member of several not-for-profit organizations, including the Mental Health America in Marion County, Lupus Foundation of Houston (where she was co-founder and president of the board). At the Kentucky Day School she was a Board Member and member of the finance committee that was responsible for a highly successful ten million dollar capital campaign. At St. Richard's Episcopal school she served on the Development and Finance Committee. She also served on the Board of Midwest Academy in Indianapolis.

Currently, Susan resides in La Jolla with her husband Walter. They have two sons, one of whom has bipolar disorder. Their son was diagnosed thirteen years ago at the age of twelve. Since that time, Susan has been dedicated to eliminating the stigma of mental illness and the advancement of diagnosis and treatment of mood disorders.

Congratulations to Board President Muffy Walker
Muffy Walker, M.S.N, M.B.A., received the Mogens Schou Award for Public Service for founding the International Bipolar Foundation after her youngest son was diagnosed with bipolar disorder.

"This year's Mogens Schou Awards continue the strong tradition of honoring those heroes who are making major advances that bring hope to those suffering from bipolar disorder," said the Thomas P. Detre Professor of Psychiatry and Professor of Neuroscience and Clinical and Translational Science, University of Pittsburgh School of Medicine


The Mogens Schou Awards were named in recognition and appreciation of Mogens Schou, M.D., Dr. Med. Sci., past president, International Society of Bipolar Disorders, and emeritus professor, The Psychiatric Hospital, Risskov, Denmark. Prior to his death in 2005, his groundbreaking research over 50 years ago proved lithium's significant mood-stabilizing effects for the treatment of bipolar disorders. The awards ceremony took place at The Carnegie Museums of Pittsburgh.


**************************************


Rancho Santa Fe resident and International Bipolar Foundation founder Muffy Walker devoted to educating public about the disease
By Joe Tash
Contributor
For years after Muffy Walker's youngest son began suffering from the symptoms of bipolar disorder at age 4, her family struggled with the impacts - doctors who initially misdiagnosed his condition, schoolmates who teased the boy and adults who feared and misunderstood the illness. Rest of the story here

Children Arrested for School-related Behaviors
A thirteen-year-old seventh grader is pulled out of class by a uniformed police officer, and interrogated by a police investigator at school.

Before the interrogation, the police do not give him a Miranda warning, an opportunity to call his guardian, nor do they tell him that he is free to leave.

Is the child in custody? Is a child's age a relevant factor to consider in determining whether to issue a Miranda warning?

Last week, the U. S. Supreme Court answered these questions in J. D. B. v. North Carolina (09-11121), a decision about custody, interrogations, key differences between children and adults, and Miranda warnings for kids.

In this issue of the Special Ed Advocate, we'll review the Supreme Court's decision in J. D. B.'s case. We'll also describe strategies you can use when children are arrested for school-related behavior problems.
****************************************************************************


SAVE-THE-DATE
Friday, February 24, 2012
Click!
The gameshow, fundraiser for IBPF
Sign up NOW to be a Table Captain.
Contact Ashley for more information: areitzin@internationalbipolarfoundation.org
NEWS AROUND THE WORLD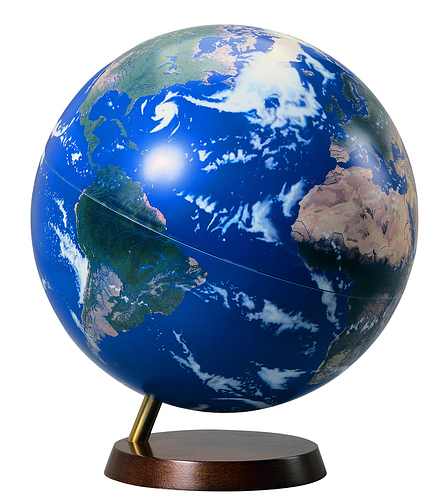 AUSTRALIA:


BipolarCaregivers.org: A wonderful web site for Caregivers of those with bipolar disorder


We aim to make bipolarcaregivers.org a useful, easily accessible information website for caregivers of people with bipolar disorder. On this website you will find:

Information and suggestions for caregivers about:

Bipolar disorder, how it is treated and managed and helpful resources.
Ways to help a person with bipolar disorder who is 18 years or over.
Ways caregivers can take care of themselves and deal with the personal impact of bipolar disorder.


************************

From Equilibrium:

SWEDEN
Creativity and bipolar disorder- a total population study
Take-home: The first really large meticulous population based study to support the creativity and bipolarity relationship. It finds an increase in creative professions being represented both in people with bipolar disorder and their first degree relatives. It lends some weight to a selection bias hypothesis favouring the persistence of bipolar disorder in the community through history.

The Study: An enormous community based study of more than 26,000 people with bipolar disorder compared to controls. Done in Sweden.

Compared the frequency of occurrence of being in the "creative professions" in patients with bipolar disorder and their 1st ,2cnd and 3rddegree relatives compared to controls and their relatives.

Definitions: "creative professions" were defined artistic or scientific occupations

Results:

1. People with bipolar disorder were significantly more likely than controls to be in a 'creative profession' (OR 1.35, 95% CI 1.22-1.48) and this was primarily due to artistic professions. (OR 1.42, 95% CI 1.27-1.59)

2. First degree relatives of people with bipolar disorder were also more likely than controls to hold a creative profession but this was more likely to be a scientific than an artistic profession
Bipolar Disorders 13 (suppl 1.) 27-107 p64
**************************
NORWAY
Manic episodes are correlated to prefrontal grey matter reduction
Take-home: the evidence from this study is that having repeated episodes of mania is linked to having reduction of brain grey matter volume in the part of the brain called the 'prefrontal cortex' and supports a strong rationale why relapse prevention and keeping the number of manic episodes to a minimum is highly desirable..

The Study: the study was carried on 55 individuals in Norway with bipolar disorder using MRI imaging (voxel based morphometry with a 1.5T MRI). Correlation was made between the amount of brain grey matter in the prefrontal cortex and the number of lifetime manic episodes experienced.

Results: There was a strong correlation the number of manic episodes experienced and the reduction of volume of the dorsolateral prefrontal cortex The study found this change was related to number of episodes of mania but NOT overall duration of illness, suggesting the manic episodes themselves were associated with the effect.

Although previous studies have shown that individuals with bipolar disorder have grey matter findings and other studies have shown that individuals with bipolar disorder display 'cognitive impairment' correlated to the number of episodes of illness, this study links these findings together.

Bipolar Disorders 13 (suppl 1.) 27-107 p40
Welcome to Therese Borchard!
IBPF is pleased to welcome Therese Borchard as a contributor to our My Support e-newsletter.
She is becoming a top go-to expert in the field of pop psychology. Her work has recently been cited in The Wall Street Journal, the Atlantic, USA Today, Guideposts, and on Time.com, CNN.com, Fox-News.com, and Yahoo! She has been featured in O magazine, Psychology Today, Parenting, More, Redbook, Ladies' Home Journal, and the Washington Post. Therese is the editor of The Imperfect Mom: Candid Confessions of Mothers Living in the Real World, and I Love Being a Mom: Treasured Stories, Memories, and Milestones. With Michael Leach, she is co-editor of A Celebration of a Married Life and the national bestseller I Like Being Catholic.
Helping Others Is Good For Your Health: An Interview with Stephen G. Post, PhD
By THERESE J. BORCHARD
Mahatma Gandhi once said that "The best way to find yourself is to lose yourself in the service of others." I have benefited from that advice, for sure, especially in the months that I was crawling out of a very severe depression.
An expert on the perks that come with helping others is bestselling author Stephen G. Post, author ofThe Hidden Gifts of Helping: How the Power of Giving, Compassion, and Hope Can Get us Through Hard Times (Jossey-Bass, 2011). He is Professor of Preventive Medicine, Heard of the Division of Medicine in Society, and Director of the Center for Medical Humanities, Compassionate Care and Bioethics at Stony Brook University. Visit him on his website at www.stephengpost.com/hiddengifts.
I have the privilege of conducting an exclusive interview with him for the readers of Psych Central.
1. What are some of the proven health benefits of giving oneself to others?
Dr. Post: In light of our experience, I was struck by the 2010 Do Good Live Well Survey (www.VolunteerMatch.org) of 4,500 American adults. 41 percent of Americans volunteered an average of 100 hours a year. 68 percent of those who volunteered reported that it made them feel physically healthier; 89% that it "has improved my sense of well-bring" and 73% that it "lowered my stress levels." Not bad! It worked for us.
The therapeutic benefits of helping others have long been recognized by everyday people. This concept was first formalized in a highly cited and often reprinted article by Frank Riessman that appeared in 1965 in Social Work. Riessman defined the "helper therapy" principle on the basis of his observations of various self-help groups, where helping others is deemed absolutely essential to helping oneself. These are grassroots groups that nowadays involve tens of millions of Americans.
As the saying goes, "if you help someone up the hill, you get closer yourself." Whether the group is focused on weight loss, smoking cessation, substance abuse, alcoholism, mental illness and recovery, or countless other needs, a defining feature of the group is that people are deeply engaged in helping one another, and are in part motivated by an explicit interest in their own healing.
2. Why does something as simple as just thinking about helping offer physical benefits?
Dr. Post: In one famous study that has been replicated, study subjects are given a list of charities to which they might contribute. They are wearing an fMRI device that shows where the brain is active. When they decide to contribute to a particular item on the list and check a box next to it, the mesolimbic pathway lights up. This is area of the brain associated with joy and the release of feel good chemicals like dopamine.
This reward mechanism is deeply evolved, and is probably related to the fact that helping behavior is so important for the survival of groups. As Darwin pointed out, sympathy is evolutionarily advantageous because it is the basis of the altruism and prosocial helping that allows any tribe or group to flourish and survive. A lot of writing these days is on "group selection," which explains human nature in ways that "individual selection" (the purely gladiatorial image of conflict between individuals) does not.
3. What are some ways that people can make helping others a daily practice?
Lots of things can help. Of course meditation, which deflects attention away from self . Adherence to moral principle, such as "Do unto others as you would have them do unto you," can be important. Being part of a community of volunteers is useful, as is being around good role models and the right friends.
But more practically, we should focus our efforts on some needful group that we feel called toward. For me this is the deeply forgetful (people with dementia), and I have been involved in providing caregiver respire for many years. Also, we should help in a way that uses our talents and skills optimally. This allows people to feel effective.
As I give talks around the country to volunteer groups, however, I invariably encounter those numerous exceptions to the rule of a helper's high. These are people who feel that their experiences as volunteers have been frustrating, and who do not last long in their efforts. I recently spoke with a group of "volunteer coordinators," who often have full-time jobs working for hospitals, schools, hospices, and so many other organizations. The questions they ask are important:
* Are we caring for our volunteers?
* Are we acknowledging them thankfully and rewarding them?
* Are we preparing them well enough for their tasks?
* Are we giving each volunteer the right task?
* Are they flourishing and developing?
* Are we providing the right overall vision?
* Are we overwhelming any of them?
* Do they feel joyful in their activity?
* Are they doing this from passion?
* Are they being affirmed and told how valuable their actions are?
When these kinds of questions are ignored, and volunteers are not nurtured, many will come to see volunteerism as drudgery. This is the case especially when volunteers have been given poorly conceived tasks, have not received proper training, or are just filling up a slot without any thought given to their natural gifts and strengths. We need to ask who this volunteer is, and what special talents and gifts he or she brings to a wider effort. We need to ask volunteers if what they did felt meaningful, if they felt joyful and energized in their activities, and it they felt that it was a good fit for them.
CURRENT NEWS


Aims and Results of the NIMH Systematic Treatment Enhancement Program for Bipolar Disorder (STEP-BD)
CNS Neuroscience & Therapeutics, 06/15/2011
Bowden CL et al. - The findings from these studies brought into question the widely practiced use of antidepressants in bipolar depression as well as substantiated the poorly responsive course of bipolar depression despite use of combination strategies. Anxiety, smoking, and early age of bipolar onset were each associated with increased illness burden. STEP-BD has established procedures that are relevant to future collaborative research programs aimed at the systematic study of the complex, intrinsically important elements of bipolar disorders. more here
**********************
Computerized Testing of Neurocognitive Function in Euthymic Bipolar Patients Compared to Those with Mild Cognitive Impairment and Cognitively Healthy Controls
Psychotherapy and Psychosomatics, 06/07/2011
Osher Y et al. - The cognitive function of euthymic bipolar patients and those diagnosed with mild cognitive impairment (MCI) was found to be similar in most but not all domains. Both groups performed significantly less well than the comparison group of healthy subjects. It may be helpful for clinicians to conceptualize the overall level of cognitive impairment in bipolar patients as similar to that in MCI. more here
**********************
Late-onset Bipolar Illness: The Geriatric Bipolar Type VI
CNS Neuroscience & Therapeutics, 06/16/2011
Azorin JM et al. - Levels of available evidence were found to vary according to the addressed issue. Although the concept of bipolar type VI could be criticized for subsuming under one single heading all the four other issues, this concept may be of pragmatic value in helping clinicians to orientate both diagnosis process and treatment decisions. more here
**********************
Temperaments mediate suicide risk and psychopathology among patients with bipolar disorders
Comprehensive Psychiatry, 06/21/2011
Pompili M et al. - Temperaments are important predictors both of suicide risk and psychopathology and may be used in clinical practice for better delivery of appropriate care to patients with bipolar disorders. more here
**********************
Association between tobacco smoking and bipolar affective disorder: clinical, epidemiological, cross-sectional, retrospective study in outpatients
Comprehensive Psychiatry, 06/21/2011
Kreinin A et al. - Bipolar patients smoke more than the general population. Bipolar patients that are moderate or heavy smokers are more likely than nonsmokers to consume alcohol and abuse psychoactive substances. Contrary to findings of previous studies, no association was found between clinical variables of bipolar patients and smoking. more here
**********************
Effects of asenapine on depressive symptoms in patients with bipolar I disorder experiencing acute manic or mixed episodes: A post hoc analysis of two 3-week clinical trials
BMC Psychiatry, 06/23/2011
Szegedi A et al. - These post hoc analyses show that asenapine reduced depressive symptoms in bipolar I disorder patients experiencing acute manic or mixed episodes with clinically relevant depressive symptoms at baseline; olanzapine results appeared to be less consistent. Controlled studies of asenapine in patients with acute bipolar depression are necessary to confirm the generalizability of these findings. more here
**********************
Lithium: Still a Major Option in the Management of Bipolar Disorder
CNS Neuroscience & Therapeutics, 06/27/2011
Licht RW - It is now beyond doubt that not only does lithium prevent mania, but also depression in bipolar disorder. Lithium is still to be considered a major if not the most important mood- stabilizer, at least for maintaining long-term stability in patients with bipolar disorder. The potential risks of lithium should be weighed up against its benefits and the fact that serious adverse effects are usually avoidable. more here
***********************
Cognitive regulation of emotion in bipolar I disorder and unaffected biological relatives
Acta Psychiatrica Scandinavica, 06/17/2011
Green MJ et al. - Both BD-I and UR groups reported more frequent use of maladaptive regulatory strategies previously associated with depression. Emotion regulation strategies of catastrophizing, self-blame, and cognitive reframing techniques may be associated with vulnerability for mood disorders, with the latter active within the general population regardless of biological vulnerability to disorder. more here
**************************
Long-term treatment of bipolar disorder with a radioelectric asymmetric conveyor
Neuropsychiatric Disease and Treatment, 06/17/2011
Mannu P et al. - The charts of 56 bipolar patients attending the authors' institute were retrospectively evaluated. Radioelectric asymmetric conveyor(REAC) showed good efficacy in treating both the manic and depressive phases of bipolar disorder, and in the prevention of recurrences/relapses. more here
*************************
Diagnosed with Depression at 3 Years Old?
By RICK NAUERT PHD
Emerging, controversial research suggests children as young as 3 years of age can meet the clinical criteria for major depressive disorder (MDD). more here
*************************
Guantanamo Bay doctors 'complicit' in torture
Serious questions about the health of detainees have been raised by newly disclosed files on Guantánamo, as a study claimed that doctors and medical staff at the prison were allegedly complicit in torture. Several inmates displayed serious signs of psychiatric illness and self-harm.
The US army classified almost 100 Guantánamo prisoners as having psychiatric illnesses, including severe depression, schizophrenia and bipolar disorder. more here
*************************
Stigma and challenges continue for mental health care
Despite campaigns to stop the stigma and start the conversation about improving mental health care, those suffering still face shame and other challenges as they struggle to deal with the issue. more here
*************************

The Epidemic of Mental Illness: Why?
JUNE 23, 2011
Marcia Angell
It seems that Americans are in the midst of a raging epidemic of mental illness, at least as judged by the increase in the numbers treated for it. The tally of those who are so disabled by mental disorders that they qualify for Supplemental Security Income (SSI) or Social Security Disability Insurance (SSDI) increased nearly two and a half times between 1987 and 2007-from one in 184 Americans to one in seventy-six. For children, the rise is even more startling-a thirty-five-fold increase in the same two decades. Mental illness is now the leading cause of disability in children, well ahead of physical disabilities like cerebral palsy or Down syndrome, for which the federal programs were created. more here





Summertime symptoms


Columnist and Blogger, Julie Fast, writes about summer mania.

For many of us, bright summer days bring a welcome sense of well-being. But when does well-being edge over into hypomania, the harbinger of a manic episode? According to John Preston, MD, who has written several books with bp columnist Julie Fast, hospitalizations for mania peak in the summer months.

Julie herself reflected on the warm-weather tendency to rebound too high in "Watching out for summer mania" (Summer 2005). "It stinks to have to get help when you're finally feeling good again, but mania is simply the flip side of depression and needs to be treated just as aggressively," she wrote.

The best defense, as she points out, is to recognize your own early warning signs-whether that's sleeping less, going out more, starting a lot of new projects or (bright red flag here) feeling like you don't need your medication any more.

Julie has more insights to share about summer mania on this week's bphope Blog.


********************************************************************************************************************


How do you judge your therapist?


June 7, 2011, Newswise -People may judge the quality and qualifications of psychotherapists simply by what their offices look like, a new study suggests. After viewing photos of offices, study participants gave higher marks to psychotherapists whose offices were neat and orderly, decorated with soft touches like pillows and throw rugs, and featured personal touches like diplomas and framed photos.

"People seem to agree on what the office of a good therapist would look like and, especially, what it wouldn't look like," said Jack Nasar, co-author of the study and professor of city and regional planning at Ohio State University. "Whether it is through cultural learning or something else, people think they can judge therapists just based on their office environment." read more
*******************************************************************************************************************


Nearly half of youth disability attributed to mental illness


June 7, 2011-A new analysis of data from the World Health Organization's Global Burden of Disease report found that bipolar disorder, major depression and other neuropsychiatric disorders (including alcohol abuse) are the leading cause of disability among youth ages 10 to 24. Mental illness accounted for 45 percent of "disability-adjusted life-years," researchers found, followed by unintentional injuries (12 percent), and infectious and parasitic diseases (10 percent).

The researchers called for preventive measures focusing on the adolescent and young adult years. "Interventions that increase resilience-eg, efforts for increasing the connections of adolescents to communities, schools, and families-are crucial for health promotion in young people," they wrote in the study, which appeared online in advance of publication in the journal The Lancet.





Hello Friends of ClubXcite,

Summer camps for children and teens with ADHD, Bipolar, mood disorders,
and social or behavioral difficulties.

Our Summer Camps are filling up fast! We only take a max. of 12 kids per camp, so avoid disappointment and sign up early!
Families can plan around vacation time and choose the weeks they need

Tennis and Sports Camp (ages 6 - 15) - 9:00am to 12:00pm
Adventure Camp Rise Above (ages 7 - 15) - 12:30pm to 4pm

Jr Counselor Training Program (ages 15 to 21)




Bipolar Disorder Medications Beginning With A and B
Bipolar Medications Library
By Marcia Purse, About.com Guide

This list links you to information on some of the most commonly prescribed medications used in the treatment of bipolar disorder that start with the letters A and B. Drug therapy is an important component of treatment for bipolar disorder (also known as manic depression), and it is important to educate yourself about your meds, or the meds your loved one is taking. list here

Does My Diet Have Anything to Do with Bipolar Disorder?

Written by Julie A. Fast
Alcohol, drugs, certain foods, caffeine can all have a negative impact on your bipolar disorder symptoms.
Gold Standard for Treating Bipolar Disorder (part 13)
What you put in your body whether it be food, caffeine, alcohol or street drugs can strongly and negatively affect your bipolar disorder symptoms. Changes in blood sugar due to a diet of highly processed foods, such as white sugar and white flour, can affect your daily stability. Coffee, often seen as a treatment for low energy depression, can significantly increase anxiety and lead to sleep problems. Think carefully of what you eat and drink and then monitor how certain things affect your moods. It must be stressed that caffeine is one of the major causes of anxiety and agitation. Try to limit caffeine to less than 250 mg a day. A cup of coffee has 125 mg. For some people though, even decaffeinated coffee is too strong and coffee may have to be stopped completely.
Can I Use Marijuana and Alcohol to Calm Down?
Here are the facts. Pot and alcohol seem to help bipolar disorder symptoms for some people. They can be perceived as calming and harmless, but there is one significant way that pot and alcohol negatively impact bipolar disorder: they affect deep sleep. As you read previously, structured sleep is essential for mood management. Pot and alcohol may put you to sleep to the point of passing out, but it's not deep sleep. Anyone who uses these substances in this way knows that no amount of pot or alcohol can actually end or even greatly improve bipolar disorder symptoms. Alcohol is ultimately a depressant and pot can numb a person to a point where they cannot participate fully in life. In a perfect world, simply stopping alcohol and drugs is, of course, the optimum way to help manage bipolar disorder. There are also the relationship and work problems that can be caused by alcohol and pot use. This then leads to more bipolar disorder symptoms and a vicious circle begins.
What If I Have a Problem with Substance Abuse?
Drug and alcohol abuse is a very common problem for people with bipolar disorder and yet drugs and alcohol are two of the most detrimental substances you can put in the body. There is no doubt that it will be very difficult to treat bipolar disorder successfully if you have a substance abuse problem, but changes will have to be made. If you're looking for help on this website, there is a good chance you can then look for help with any substance abuse problem you have. Don't take substance abuse lightly. Get help so that you can more effectively manage bipolar disorder.
Urbanites More Likely to Develop Mental Illness
Being born and raised in a major urban area is associated with greater lifetime risk of severe mental illness and may be related to changes in the brain triggered by urban living, according to a new international study. Schizophrenia, for example, occurs almost twice as often among city dwellers as it does among people who live in rural areas.

"We've all known that there has to be something else involved that triggers the onset of schizophrenia, and it's called stress," Chris Summerville, the chief executive officer of the Schizophrenia Society of Canada in Winnipeg, told CBC News. "So if we have higher levels of stress in urban areas, then it stands to reason you would probably have higher levels of schizophrenia."

The research team from Canada's McGill University and the University of Heidelberg in Germany suggested that "the stress of living and dealing with lots of people, and feeling more anxiety, fear and threat as a result" account for changes in the brain's structure "more so than other urban factors like pollution or noise," TIME magazine reports in "Stressed in the City: How Urban Life May Change Your Brain" (June 23).

The study was published in the journal Nature, where it is available online to subscribers or on newsstands and in libraries.
*************************
Half of Us Are Not Mentally Ill (But That's Only Half of It)
Reason, the magazine of the Libertarian-oriented Reason Foundation, recently ran an item entitled "Half of Us Are Mentally Ill (and the Other Half Are Undiagnosed)" citing a number of sources that suggest estimates of mental illness in America are grossly inflated.

We don't disagree. As the only nonprofit focusing on issues that affect people who suffer from the devastation of mental illness with psychosis - conditions like schizophrenia and severe bipolar disorder - it worries us a bit. If everybody is sick, nobody is sick. Differentiation gets lost.

And differentiation is critical. It's perfectly reasonable to question the accuracy of estimates that disabling mental illness affects half the population or even a quarter of it. It's not reasonable is to conclude this means that mental illness is some kind of Big Pharma rabbit trick, which is where author Joseph Sullum quickly heads. Misrepresenting the state of research, citing skeptical books recently reviewed by Marcia Angell in the New York Review of Books, and calling Thomas Szasz's discredited myth-of-mental-illness tripe "more relevant than ever," he seems to believe that so many people have been termed "mentally ill" that the whole condition is dubious, if not an outright invention.

Those of us who live and work with mental illness know better, and it behooves us all to know the facts about severe mental illness. Approximately 7.7 million American adults suffer from severe bipolar disorder or schizophrenia - 3.3 percent of the U.S. population.
Approximately 3.6 million of those adults are untreated in any given year.
These mental illnesses have been studied, documented and validated by researchers around the world.
Mental illness is not a myth. Nor does it affect half the population. By speaking out about both misrepresentations, we can all help restore the differentiation that is critical if we are going to make it clear to lawmakers and policy professionals that severe mental illness can't be treated like the mental health equivalent of a flu bug.
*************************
Using Laws to Address the Mental Health Crisis
Innovative laws may be the best approach to the "daunting challenge" of ensuring access to community- based mental health care for those who need it the most, according to the co-authors of a 57-page study, "Mental Illness, Law, and a Public Health Law Research Agenda."

"That analysis, funded by the Robert Wood Johnson Foundation's Public Health Law Research program, makes it clear that people suffering from schizophrenia, bipolar disorder and other serious mental illnesses can recover and go on to lead productive lives-if they receive access to treatment and supportive services," Jeffrey Swanson and John Petrila wrote in The Health Care Blog in May.

"At a time when economic pressures threaten individual and public resources, we need to try new approaches supported by rigorous research to find out which public health laws and policies work best to improve mental health, and for what specific populations." Public health laws and policies "have an important role to play in keeping people safe and healthy," they say.

The Treatment Advocacy Center agrees. A day doesn't pass without a headline illustrating how the darkening fiscal picture for state governments nationwide is raising new barriers to treatment for those with severe mental illness. In this environment, assisted outpatient treatment (AOT) laws make more sense than ever. To find out why and what you can do to advocate for better implementation of AOT in your state, visit our State Budget Cuts page.
*************************
Mental Illness is Disabling the World's Youth
"Nonfatal mental health disorders" such as depression, bipolar disorder, schizophrenia and alcohol abuse cause 45% of the disabilities found in people between the ages of 10 and 24 years worldwide, according to a new study by the World Health Organization (WHO) published June 7 in the Lancet.

The numbers are higher in the US, Europe and nations with a high per-capita income. More here
*************************
Why Criminalizing Mental Illness Makes Sense
Near the end of Senior Editor Dan Morain's riveting story in the June 12 Sacramento Bee, a jaw-dropping number leaps out: California charges counties $184,000 a year to treat non-criminals in the state hospital.

At the same time, if an individual commits a crime and is found incompetent to stand trial or not guilty by reason of insanity, the state picks up the cost. Talk about an incentive to criminalize severe mental illness. More here
*************************
It's Time to Connect the Dots Between Stigma and Violence
Stigma against people with mental illness is universally condemned and yet is increasing. In "Stigma and Violence: Isn't It Time to Connect the Dots?" published by Schizophrenia Bulletin, Dr. E. Fuller Torrey explains why and suggests how to reverse the trend. More here
*************************
An article in the Sacramento Bee profiles one family's journey through California's mental health system as they seek help for a loved one with mental illness. The article poses the following question: "Should state law be changed to make it easier to compel treatment for those who are severely mentally ill?" You can share your comments on why California's mental health treatment laws needs to be changed by clicking here.

TAKE ACTION TODAY!

Send a letter to the editor of your local newspaper urging them to cover the story of untreated mental illness. Point out that - unless you live in Nevada or Los Angeles County- your county supervisors have failed to implement Laura's Law - the law enacted by the California legislature in 2002 to prevent tragedies like the one that inspired the law. You'll find tips for writing effective letters to the editor here.

Write or call your county supervisors and urge them to implement Laura's Law in 2011.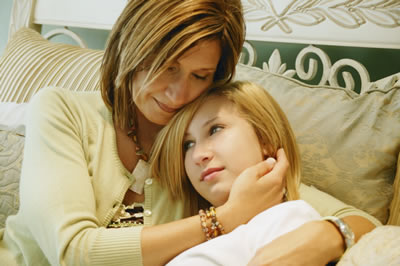 Mom's Opinion Impacts Recovery from Mental Illness

By RICK NAUERT PHD
An interesting new study finds that the attitude of family members toward mental illness can aid or hinder the recovery of mentally ill relatives.

Researchers from Northern Illinois University discovered that while family members often provide critical support, they also can sometimes be the source of stigmatizing attitudes that impede the recovery of mentally ill relatives.

"Negative attitudes of family members have the potential to affect the ways that mentally ill persons view themselves, adversely influencing the likelihood of recovery from the illness," said lead researcher Dr. Fred Markowitz, an NIU professor of sociology.

The findings of Markowitz and his colleagues are found in Social Psychology Quarterly.

In the research, 129 mothers of adult children with schizophrenia were studied over an 18-month period.

"In short, what mom thinks matters," Markowitz said. "It's a chain of effects that unfolds.

"We found that when those with mental illness exhibited greater levels of initial symptoms, lower self-confidence and quality of life, their mothers tended to view them in more stigmatized terms-for example, seeing them as 'incompetent,' 'unpredictable,' and 'unreliable,'" Markowitz continued.

"When mothers held these views, their sons and daughters with mental illness were more likely to come to see themselves in similar terms-what social psychologists call 'the reflected appraisals process.' Importantly, when the individuals with mental illness took on these stigmatizing views of themselves, their symptoms became somewhat greater and levels of self-confidence and quality of life lower."

Prior studies have suggested that the stigma related to mental illness can be a major impediment to recovery, affecting self-esteem and even job prospects. But research has not historically examined the links between stigma, reflected appraisals, identity formation, and recovery, Markowitz said.

"Our study is part of research that is starting to more fully examine how stigma affects the self-concept and identity of those with mental illness," he said.

Markowitz and his colleagues believe it is important to acknowledge that many of the sentiments conveyed toward ill relatives grow out of positive intentions and reflect attempts to cope with the difficulties of having a relative with serious mental illness. Yet, stigmatizing attitudes are of concern because of their potential adverse effects.

"This study highlights the notion that recovery from mental illness is not simply a matter of controlling symptoms as indicated by a strictly 'psychiatric' perspective," Markowitz said. "It is, to a certain extent, a social-psychological process.

"The ways in which people, including family members and service providers, think about persons with mental illness affect the beliefs and actions of the individuals with mental illness, in turn shaping the trajectory of recovery."

Source: American Sociological Association






BrightStar Respite Services

We have trained CNAs (certified nursing assistants) and caregivers who provide respite care for special needs parents. All of our caregivers go through special needs training conducted by a certified behavioral therapist. We are vendored by the Regional Center and provide services through them and directly to parents as well. Read here for more info.



Mental Illness is not a Heart Defect

I recently had a chance to chat with tonight's guest, Andy Behrman, former PR agent, go-go-boy, art dealer, art forger, electro-shock treatment recipient and, author of Electroboy: A Memoir of Mania, about his experiences with untreated bipolar disorder and what his life is like now. After we chatted about Michelle Bachman's chances in the Republican primaries, the possibility of her being a Canadian robot (fashioned from old Canadarm parts), the difference between Toronto and NYC, and his recent court case where he represented himself (and later won), I got a chance to tell him my name.

This is Andy Behrman lite or "légère," as I'm sure he would prefer.

The old 'Andy Behrman' that would buy a dozen bottles of Heinz Ketchup and all eight bottles of Windex from the Broadway Emporium at 4 a.m. or fly from Zurich to the Bahamas, then back to Zurich, to balance the hot and cold, has long since abated. So, has the intense fear, the twitchy, rumbling, ping-ponging thoughts, and the out-of-control, hungry mania replete with electrified compass, consummately and mercilessly, pointing him to the next "high." ( A $25 000 shopping spree? An impromptu audition for an all-male nude revue? A risky art forgery scheme that would pocket him thousands of dollars of cash and a "stint in the can"?)

But, this Andy isn't gone; he never will be. Sure, Andy's been stable, in-control, and episode-free for over five years, undergone 19 electro-shock treatments that "liquefied the cement" in his brain, and is a model example of how treatment can be successful. By his own admission, he is one of the "lucky ones."

But, his mental illness isn't "cured" or even under lock-and-key, plotting its next escape. It's still a part of his life. And this is obvious within minutes of speaking with him.

Speaking with most guests in my ham-handed attempt to understand their area of expertise is like a football game: a series of short, medium or long-sentences all designed to move us forward to the goal line of understanding. Sometimes I make a terrible teammate, their passes fall short, and they need to adjust their strategy to a short, simple, running game. Other times, their attempts are intercepted and I've driven the conversation backwards. Inevitably, they manage to break through my impeccable intellectual defences and we reach the endzone. ("I think I get it now," "Are you sure? I have some flashcards I could send you?", "Hahaha, that's funny.", "Do you need the flashcards?", "No.")

With Andy, it's a rugby game: a forward pass is illegal; we get there through a series of lateral or backward digressions, analogies, random associations and a large amount of laughter. It's a lot of fun to talk to Andy, different, but fun.

In short, his illness is very much so a part of his life -- bipolar is Andy's "Amos;" they're inseparable. Which is, I think, a really important point. Mental illness cannot be treated separately from the person; they are inextricably bound together. It's not like a physical illness where you can point to an empirical point and "fix it". Mental illness is not a heart defect.

Sure, we have made crucial leaps and bounds towards physically understanding mental illness: genetic linkages, chemical correlates, and have even begun to map-out the structural areas of the brain associated with depression, but even if we are able to find these "empirical points", which our guest tomorrow night, neurologist Dr. Helen Mayberg, claims is profoundly complex, we are still left with a question that managed to even silence Andy Behrman:

Where does mental illness end, and you begin?

It's like asking, 'how can something come from nothing?', or, 'what comes after the edge of the universe?', or 'why did they let Pauly Shore make movies?' No one knows, it's a metaphysical anomaly.

Or, less mysteriously, as Andy's case speaks too, it doesn't matter. His successful and on-going battle is a matter of understanding his bipolar, realizing when he is under the influence of mania, and targeting the destructive behaviours through psychological and psychiatric means. His treatment is successful precisely because it takes both Andy and his Bipolar into account. It doesn't delineate between the two.

Understanding Bipolar: You Don't Know the Half of It
Tom Wootton

CEO, Bipolar Advantage; author, 'Bipolar In Order

"You don't know the half of it" is a once-common phrase that is generally applied to negative things. It usually means that you don't really know how bad it is. It is easy to see how bipolar people can use the phrase to describe how horrible bipolar disorder is to someone who does not experience it.

I imagine many people would expect this article to be a rant on how people without bipolar disorder have no idea how bad we have it. I am sorry. It is not. It is for those who already know how bad it can be. They may not know the half of it, either.

I often joke that depression is so terrible that we sometimes wish we were dead and we act so badly during mania that everyone else wishes we were. It is good for a laugh, because we all know it has some truth in it. The horrible symptoms of depression and mania that can occur when an individual is in a disordered state are well known. They include physical, mental, emotional, spiritual, social and career/financial dysfunction.

Funded massively by the pharmaceutical industry, partly because it is one of their biggest profit centers, there have been countless studies about bipolar disorder and how to move people from crisis through managed stage to recovery. There are many who argue over the choice of tools to address depression and bipolar, but nearly everyone agrees on one thing: depression and bipolar are horrible mental illnesses that need to be removed from our lives. They don't know the half of it.

I know bipolar disorder well. I had my first full-blown manic episode 46 years ago and my first major depressive episode 10 years after that. I am all too familiar with the devastation wrecked on my own life and those around me that both the manic and depressive sides of bipolar disorder contributed to. It nearly cost me my life.

Although it takes a great deal of understanding to get from crisis through managed stage and eventually to recovery, we can never know all there is to know about bipolar disorder. Even if we did, we would not know the half of it.

In the conclusion of the largest study to date, the National Institute of Mental Health said, "According to the researchers, these results indicate that in spite of modern, evidence-based treatment, bipolar disorder remains a highly recurrent, predominantly depressive illness." This is why in spite of achieving recovery, bipolar disorder is believed to be a life-long condition. They don't know the half of it.

After 35 years of suffering interspersed with good times, I set out to find a better way. When I made it my career to understand bipolar about 10 years ago, I gathered people with depression and bipolar together with family, friends, doctors, therapists and others who were also looking for better answers. After talking with thousands of people, I came to realize that I didn't know the half of it, either.

Having achieved the recovery that everyone was saying was the best I could do, I found myself unwilling to accept a diminished life living in fear that the next crisis was only a bad night's sleep away. If I was going to put so much effort into trying to keep bipolar suppressed, I wondered what would happen if I put the effort into understanding the other half that I hoped was there.

Many of us continue to explore what works to achieve recovery, but also how we might use the same tools to get beyond it. In the process, we have discovered new ways of using existing tools, and we have created new ones that are much more powerful. We found that there is another half to the bipolar experience, where our understanding helps us remove the suffering while we gain the ability to function completely in all states, from the highest high to the deepest low. I call it "Bipolar IN Order" (as opposed to bipolar disorder).

Over the years we have refined the tools and strategies to help others make "Bipolar IN Order" a reality in their lives. With each new success, we gain a deeper understanding of how to assess people to determine where they are on the path from crisis through managed stage to recovery (bipolar disorder), as well as through the three stages beyond that: freedom, stability and self-mastery ("Bipolar IN Order"). We have also learned that tools are stage-specific. Some tools are used differently according to the stage, while other tools only apply to more advanced stages and should not be used while in disorder.

It took almost 10 years, but we did prove that "Bipolar IN Order" is real in our own lives and now have a community of people who have successfully made the transition from bipolar disorder to "Bipolar IN Order." We can now challenge the paradigm that claims that bipolar is an illness. Bipolar disorder is a horrible mental illness, but "Bipolar IN Order" is a healthy state.

Bipolar itself is not a brain dysfunction but the ability to experience a range of energy and emotion that is wider than "normal" people. The range is not the problem; it is the lack of understanding and inability to choose how to react to it that causes so many of us to find ourselves in disorder. When they are only taught the disordered half, they see it as an illness and struggle with the vicious cycle of crisis and recovery. When they are taught how to get "Bipolar IN Order," their suffering ends, and they discover that bipolar is an advantage in their lives that they would never give up.

If all you know is bipolar disorder, it is time to find out about "Bipolar IN Order." You will soon be using a new phrase about bipolar: "not half bad."





NEWS FROM NAMI & DBSA

DBSA Please join DBSA San Diego July 11th at 6pm for a lecture by Steven Ratner entitled "A Primer on Public Benefits: From Social Security to MediCal." Mr. Ratner will talk about how to get and keep benefits and answer questions from the audience.

Steven Ratner is the founder of the Law Offices of Steven M. Ratner and has been certified as a Specialist by the State Bar of California in Estate Planning, Trust & Probate Law. He is a member of the San Diego County Bar Association, the National Academy of Elder Law Attorneys, and is the co-Chair of the Elder Law Section of the San Diego County Bar Association.

All information for the lecture (including a map) can be found on the 2 page flyer here http://dbsasandiego.org/speakers/steven-ratner.pdf

This lecture is free and open to the public. Please share with anyone you think may be interested.
No reservations are required, no CEUs offered, no childcare provided.

If you have any questions please email me or call 619-818-1856.
********************
2011 NAMI NATIONAL CONVENTION - BUILDING BETTER LIVES
The 2011 NAMI national convention will be held in Chicago on July 6-9. The theme for this year's conference is Building Better Lives. Information and registration forms are available at www.nami.org/convention.
*****************
NAMI San Diego Inspirational Awards Dinner
Friday, October 7, 2011
The Catamaran Hotel and Resort

SAVE THE DATE
Caring for Complex Children 0-5
September 24, 2011
Scottish Rite center, San Diego, CA
************************
A Day with Patrick Kennedy hosted by IBPF
October 6, 2011
*************************
2011 U.S. Psychiatric and Mental Health Congress:
November 8-9, 2011
Las Vegas
Conference dates: November 7-10
The Venetian Hotel & Congress Center
The 2011 Prospectus and sponsorship information will be available next month. To view current information and documents, please visit https://www.cmellc.com/psychcongress/exhibitor_sponsorship.html



About the International Bipolar Foundation



International Bipolar Foundation is a not for profit organization based in San Diego whose mission is to eliminate Bipolar Disorder through the advancement of research; to promote care and support services; and to erase associated stigma through public education.


Visit us online for more information: www.internationalbipolarfoundation.org
We have a new Community Page on FaceBook.

Please join us on Facebook and "Like" us and help us spread the word.


A Word About Funding


Please note that International Bipolar Foundation does not represent any pharmaceutical company or give any speeches for a pharmaceutical company nor does our site receive advertising dollars from any company.