From the International Bipolar Foundation, click to visit our website

Greetings!



Greetings all!

April is Disabilities Awareness Month. I hope you will join me in educating at least one person that mental illnesses, although often difficult to see, are also disabilities. In fact, the WHO states that depression is the #1 disability in the world. See the article below.




Sincerely,

Muffy Walker

P.S. Feel free to also contact me at anytime Muffy

If you are in a crisis,
please call:
1-800-SUICIDE (784-2433)
or
1-800-273-TALK (8255)

Bipolar Links

http://www.impactyoungadults.org/
http://www.up2sd.org/index.php
www.bipolarscotland.org.uk
New IRS Publication for Medical Expenses


www.semel.ucla.edu/champ/clinic
International Bipolar Foundation is pleased to announce

FREE MONTHLY LECTURE SERIES

2nd Thursday of each month; 5:00 - 7:00p.m. (5:00p.m. social, 5:30-7:00 p.m. lecture and Q&A)
Sanford|Burnham Medical Research Institute, Building 12 Auditorium
10905 Road to the Cure, San Diego, CA 92121 Directions



Thursday,
April 14: Guest Speaker; Maggie Reese; author of Runaway Mind
Runaway Mind relates the story of author Maggie Reese, detailing her journey with bipolar disorder. In this memoir, she reveals her battle with the illness during her young life. She shares her harrowing struggle with the illness through her own words along with the words of other women close to her -- her mom, sister, best friend, and mother-in-law. Reese offers readers her personal experience with this disorder and how she and her family dealt with it -- from symptoms to causes, to treatment and recovery.

The author's race with bipolar disorder will serve as inspiration to others who are enduring the same malady. Through Runaway Mind, she sends out a message of faith, provides strength, and encourages positive outlook in order to survive the illness and to further enjoy life to the fullest.


Please R.S.V.P. to Ashley Reitzin:




IN MAY : Dr. Russ Federman on May 5. College & the Bipolar Student

Russ Federman, Ph.D., ABPP, is Director of Counseling and Psychological Services at the University of Virginia and an Assistant Professor in the UVa Department of Psychiatry and Neurobehavioral Sciences. He is a licensed psychologist and a Diplomate in Clinical Psychology through the American Board of Professional Psychology. Dr. Federman is co-author of the recently published book: Facing Bipolar: The Young Adult's Guide to Dealing with Bipolar Disorder (New Harbinger). He also writes an ongoing blog for Psychology Today titled Bipolar You. Over the past year Dr. Federman has conducted multiple trainings at universities around the country pertaining to work with bipolar students.
ESSAY CONTEST
Just a friendly reminder that the Essay Contest deadline is Friday, April 15, 2011.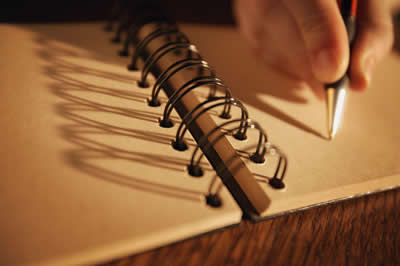 International Bipolar Foundation is hosting their annual essay contest open to all high school students in San Diego & Imperial counties.

The essay: Changing the Future of Stigma; Bipolar Disorder in 2020
500 words or less
First place winner will receive 2 season tickets to Cricket Amphitheater and will read his/her essay at a luncheon on May 26 with Margaret Trudeau (attend her VIP reception & sit with her).
Margaret Trudeau became the youngest Prime Minister's wife in Canadian history when she married Pierre Elliot Trudeau at the age of 22. For all of her adult life, Trudeau has suffered from the debilitating effects of her bipolar disorder. Now, after seeking medical treatment that has given her life balance and happiness, she advocates strongly on mental health issues, helping people overcome the stigma of mental illness that often prevents sufferers from getting help.
Trudeau has authored three books, including her latest, Changing My Mind. She shares her journey of recovery, acceptance, and hope, with the goal that others will reach out and get the help they need.
Second place winner will receive $100.
Please feel free to contact us with any questions; areitzin@gmail.com.



Drug Alert:

Drug manufacturer Pfizer Inc.'s Greenstone unit has issued a recall on two of its generic drugs, the antidepressant citalopram, and the prostate drug finasteride (also used for male pattern baldness), because of a labeling snafu. Bottles labeled citalopram may contain finasteride and vice versa.

*********************
Half The Patients With Bipolar Disorder Suffers Work, Social Or Family
Disabilities
Such was the conclusion obtained in a study conducted at the University of
Granada that was recently awarded a prize in the IV Spain-Portugal Meeting on
Therapeutical Adherence held in Oporto (Portugal). more here
**********************
ABPN Approves Self-Assessment Program For Maintenance Of Certification
The Bipolar Disorder Self-Assessment created by the CME Institute of Physicians
Postgraduate Press, Inc., has been approved by the American Board of Psychiatry
and Neurology (ABPN) as part of a comprehensive self-assessment program, which
is mandated by the ABPN as a necessary component of maintenance of
certification. more here
**********************
Genetic Link To Attempted Suicide Identified: Findings Could Lead To New Avenues
Of Treatment Research
A study of thousands of people with bipolar disorder suggests that genetic risk
factors may influence the decision to attempt suicide.Johns Hopkins scientists,
reporting in the journal Molecular Psychiatry, have identified a small region on
chromosome 2 that is associated with increased risk for attempted suicide. more here
**********************
Factors associated with work, social life and family life disability in bipolar disorder patients
Psychiatry Research
Previous course-of-illness variables, particularly a high number of manic episodes, and current psychopathology - as indicated by the presence of nicotine dependence or depressive symptoms - may be indicators of disability; previous manic episodes appear to affect disability at work or at family life whereas previous depressive episodes seem to be related with social life disability. more here
*********************
Neuropsychological functioning in adult bipolar disorder and ADHD patients: A comparative study
Bipolar disorder (BD) and adult attention deficit hyperactivity disorder (ADHD) usually manifest with shared clinical symptoms, proving quite challenging to thoroughly differentiate one from another. The better performance of ADHD patients over BD may reflect the crucial role of the executive component on their memory deficits and gives empirical support to further differentiate the neuropsychological profile of BD and adult ADHD patients in clinical practice. read more
**********************
Stressful life events predict delayed functional recovery following treatment for mania in bipolar disorder
Presence of a stressor predicted longer time to functional recovery in life domains, up to 112days in work/school. Interventions that provide monitoring, support, and problem-solving may be needed to help prevent or mitigate the effects of stress on functional recovery. read more
**********************
Bipolar disorder co-morbidity in children with attention deficit hyperactivity disorder
Children with attention deficit hyperactivity disorder (ADHD) present a higher risk for developing a superimposed bipolar disorder (BD). The identification of clinical features with an increased risk of BD can improve diagnosis, prognosis and treatments. read more
***********************
Are screening scales for bipolar disorder good enough to be used in clinical practice
Comprehensive Psychiatry, 04/01/2011
Zimmerman M et al. - The findings indicate that when the cutoff to identify cases on the Mood Disorders Questionnaire (MDQ) was set to achieve a desired level of sensitivity as a screening instrument most cases screening positive on the scale did not have bipolar disorder. Low positive predictive value does not support the use of the MDQ or any bipolar disorder screening scale in psychiatric clinical practice.
**************************
Depression across mood disorders: review and analysis in a clinical sample
Comprehensive Psychiatry, 04/01/2011
Souery D et al. - These findings confirm most of the classical signs of bipolarity in depression and support the view that some features, such as BP family history (BPFH), together with some specific symptoms may help in detecting depressed subjects at higher risk for Bipolar (BP) disorder.
**************************
A 15-year prospective follow-up of bipolar affective disorders: Comparisons with unipolar nonpsychotic depression
Bipolar Disorders, 03/31/2011 Clinical Article
Goldberg JF et al. - A majority of individuals with bipolar I disorder manifest problems with work and global functioning 15 years after an index hospitalized manic episode Recurrent syndromal and subsyndromal depression disrupts multiple domains of functional outcome more profoundly in bipolar than unipolar mood disorders. The prevalence, and correlates, of impaired long-term outcome parallel those reported in shorter-term functional outcome studies of bipolar disorder.
*************************
Optimal Frequency of Lithium Administration in the Treatment of Bipolar Disorder: Clinical and Dosing Considerations
CNS Drugs, 04/04/2011
Malhi GS et al. - The evidence for alternate daily dosing is somewhat varied with regard to symptom recurrence; however, this schedule has been shown to be associated with decreased adverse effects, and further research into this issue is therefore warranted. Presently, therefore, clinicians should consider single daily administration of lithium to potentially minimize adverse effects and enhance compliance.
*************************
Mindfulness-Based Cognitive Therapy for Nonremitted Patients with Bipolar Disorder
CNS Neuroscience & Therapeutics, 04/06/2011 Clinical Article
Deckersbach T et al. - Treating residual mood symptoms with mindfulness-based cognitive therapy(MBCT) may be another avenue to improving mood, emotion regulation, well-being, and functioning in individuals with bipolar disorder.


Association for Behavioral and Cognitive Therapies
The Association for Behavioral and Cognitive Therapies is an interdisciplinary organization committed to the advancement of a scientific approach to the understanding and amelioration of problems of the human condition. These aims are achieved through the investigation and application of behavioral, cognitive, and other evidence-based principles to assessment, prevention, and treatment.




Dating and bipolar disorder


April 5, 2011-A FOX News story about disclosing a health condition to a romantic prospect has some useful tips. If you are considering sharing information about bipolar disorder or past addictions:
·Consider the timing-never on the first date, but before you decide to spend your lives together.
·Rehearse what you'll say with someone you trust, using a written script if necessary.
·Pick a neutral location (not bed, for example) for the discussion, and adopt a matter-of-fact manner.
·Allow the other person some time and space to digest your news. If things don't work out, remember what online dating expert Laurie Davis told FOX-"they rejected your health condition, not you. At the end of the day, it means that they were not the one."







Enroll Now!
10% Discount for Sign ups before March 31st!

ClubXcite Summer Camps 2011

San Diego's Premier Summer Camps for Kids and Teens Who Enjoy Personalized Attention
Dear Friends of ClubXcite,

Summer is approaching and parents trying to find quality summer opportunities for children and teens with social, emotional, or behavioral struggles can be a challenge. ClubXcite offers a variety of small group Summer Camps as well as one on one in-home support. The focus of our camp is for kids to have a successful experience through sports, field trips, and exciting adventures! With enthusiasm and energy, our Counselors are able to complete our mission of providing children and teens with an environment to naturally build friendships with one another. During the weeks of camp, our Social Coaches support kids with friendship-making skills, expressing and articulating emotions, picking-up on peer cues, communicating effectively, and building confidence in their own abilities. We offer a fun Tennis and Sports Camp in the morning and our Adventure Camp in the afternoons. Our Adventure Camp offers exciting community outings to help inspire and develop friendships.

*There is a $150.00 deposit required per week of Summer Camps.
TO LEARN MORE, CALL US ON:
858 779 9674

Tennis and Sports Camp
Time: 9:30am - 12pm
Drop Off: Solana Beach
*At home pick up and drop off is available.

During this camp, our Counselors will take participants to a private Rancho Santa Fe Tennis Camp run by USPTA certified head Coach Darrin Bassett. Our Social Coaches will support kids to integrate with each other, make friends, learn new tennis skills, and most importantly HAVE FUN! Kids will play a variety of different sports and enjoy various games.

Rise Above Adventure Camp
Time: 12:30 - 4pm
Drop Off: Solana Beach
*At home pick up and drop off is available.

FITNESS CLUB STARTS
The Xcite Steps Fitness Club is an opportunity for teens and adults who experience cognitive disabilities such as aspergers, high functioning autism, PDD- NOS, MDD, CDD, social anxieties, or minor disabilities to be part of a social fitness club. The club provides a safe, encouraging, and non- judgmental environment that allows its participants to open up and be themselves. Our fitness activities will be a combination of natural cardio outdoor activities such as hiking, stair climbing, walking on the beach and core strength training in a gym with a professional trainer.

To Sign Up Please Call Program Director Pam Machala 858-703-7305 or email at: pmachala@excitesteps.com



BIRTHDAY PARTY SERVICES

If you are planning a birthday party for your son or daughter then
XciteSteps has some exciting and unique activities to make a birthday part
extra fun! What makes XciteSteps's birthday parties so exciting is that our
fun and energetic mentors get all the kids involved in the activities.
Whether it be our own Bottle Rocket Designing, Building and Launching Party,
our Stomp Rocket Building Party, or our Adventure Parties, the children will
have a blast. Our mentors have experience supporting children and teens
with special needs, but the parties are designed so that the child's entire
class would have fun and the activities will promote social interaction and
support friendships.

1) Bottle Rocket or Stomp Rocket Designing, Building and Launching Party
2) Adventure Outing Parties


Entering the World of Work: What Youth with Mental Health Needs Should Know About Accommodations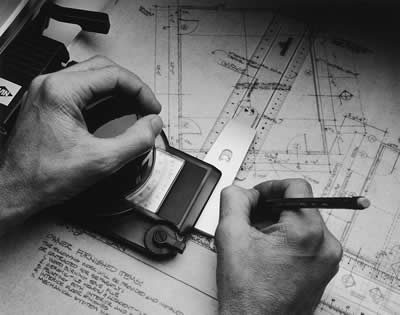 Starting a job can be difficult for any young person. If you happen to have a hidden disability, such as a mental health impairment, a new workplace can be overwhelming. If you have ever felt this way, you are not alone. According to the National Institute of Mental Health, the leading cause of disability in the U.S. for ages 15-44 is major depressive disorder (and this is only one type of mental health impairment). Along with questions about the job itself, you may have questions about when and how to disclose your disability. You may wonder if it is appropriate to ask for modifications in your new work setting. This fact sheet provides guidance to assist you with a successful transition into the workforce by answering questions regarding disclosure, accommodations and resources.
The Americans with Disabilities Act and Youth with Mental Health Impairments
The Americans with Disabilities Act (ADA) was signed into law in 1990. It is a Federal civil rights law protecting people with disabilities from discrimination, including youth with mental health impairments. The law has different sections called "Titles." Each Title addresses discrimination in different settings. The section regarding discrimination against people with disabilities in the workplace is called Title I. This section prohibits discrimination in all aspects of employment, including recruitment, pre-employment screening, hiring, compensation, benefits, training, layoffs, termination, and promotions and requires that most employers provide reasonable accommodations for qualified job applicants and employees with known disabilities. A reasonable accommodation is any change in the work environment or in the way things are usually done which enables a person with a disability to perform the essential functions of the job.
The term "disability" is defined as:
a physical or mental impairment that substantially limits one or more major life activities
a record of a physical or mental impairment that substantially limits one or more major life activities, or
being regarded as having a physical or mental impairment that substantially limits one or more major life activities
Sometimes it can be difficult to know whether Title I of the ADA applies to you. If you are a person with a mental health disability, Title I applies to you when you are "qualified" for a job. Being qualified means you have the required skill, experience, education, and other job-related requirements for the position. You are qualified if you can perform the important or essential job tasks of the position, even if you need a reasonable accommodation to do so. It is important to note that, if you are applying to work at a small business, the ADA only applies to employers with 15 or more workers.

Read more here




Over the years, you've offered advice about new features for the website. You've helped us make decisions about new programs and products. We need your help again.

We are working with Dr. Melissa Farrall on a new book - Wrightslaw: All About Tests and Evaluations. The book will include clear, concise answers to questions about tests and evaluations, including:

What should be included in an evaluation
Qualifications of evaluators
Independent educational evaluations (IEE)
Response to Intervention (RTI)
Progress monitoring
Accommodations & modifications
Using tests to measure progress
Cognitive evaluations
Reading, Writing, Spelling, and Math Tests
Speech & Language tests
Do you have a question about tests or evaluations?

If you have a question or a suggestion for Wrightslaw: All About Tests and Evaluations, please send them to aat@wrightslaw.com In the Subject line of your email, please type "Questions for All About Tests".




San Diego Survivors of Suicide Loss Day

Saturday, May 14th 10 am to 2:30 pm
Hope & Healing: The Heart of the Matter
Featuring: Sara Gilman, Marriage and Family Therapist,
Fellow of American Academy of Experts in Traumatic Stress. EMDR Certified.


After the loss of someone to suicide you wonder if life will ever be the same? Living through this grief can be like steering a ship through stormy uncharted waters. This ongoing stress can break down your mind and body and diminish the quality of your life. However, the mind and body also hold the keys to activating your natural healing process. Come learn some important tools that will help you transform your life to a healthier new normal.

Lunch will be provided and after lunch we will meet in small, facilitated groups according to our loss: child, parent, spouse/partner, sibling, friend, etc.

__________________________________________________________________________________________

Support Group for Child Survivors of Suicide Loss Using Expressive Arts Starting soon!
We have had many requests for a support group for children who have lost a loved one to suicide. This will be a closed group for a period of 6-8 weeks. Registration is required.
This group will be facilitated by 2 expressive arts interns and one of our facilitators, Scott Johnson
This support group is a safe place for children to express their worries and pain while discovering how to manage and move through their grief. The making of art is a unique way of soothing and understanding their responses to grief. Contact bonnieb@soslsd.org for more information.







2-1-1 San Diego connects people with community, health and disaster services through a free, 24/7 stigma-free phone service and searchable online database. 2-1-1 serves the entire population of San Diego County as the only free, confidential, dialing code service in San Diego. By using the power of technology and innovation, 2-1-1 San Diego connects people to the help they need.
Licensed Mental Health Board and Care Facilities

This site has been developed to help individuals and families locate available licensed, adult board and care facilities for persons with mental illness, ages 18 to 59. Licensing information is provided by the State of California, Department of Social Services Community Care Licensing Division in San Diego.

As an information and referral agency, making information available is important. 2-1-1 San Diego does not recommend or rate any facility. However, we hope that listing these facilities in a central location will assist those looking for residential care for this vulnerable population.

2-1-1 San Diego updates the board and care bed availability once a month. However, availability can change at any moment. Please contact the facility directly to get the most current information.

Before deciding where to place your loved one, it is important that you:

Contact the facility for additional information
Schedule an appointment to review the facility's public file at the Community Care Licensing office at: 7575 Metropolitan Drive, Suite 109, San Diego
Schedule an appointment to view the facility
Ask questions - lots of questions! Click here for Frequently Asked Questions
Drop by and visit the facility unexpectedly
If pleased with your findings, ask about bed availability based on your needs
Report any concerns regarding these facilities to:
Community Care Licensing
619-767-2300
Ask for the Duty Officer of the Day - Adult Care Program
New Financial Resource for Parents of Children and Youth with Disabilities

"Possibilities: A Financial Resource for Parents of Children with Disabilities" (2011)
First published in 2004 by the National Endowment for Financial Education (NEFE) and PACER, this popular financial planning guide has been revamped into an online format and as well as updated and expanded to include more content relevant to parenting transition-age youth with disabilities. The guide offers tips and information addressing many common financial issues and concerns of families raising children with disabilities from infancy to young adulthood. Topics include organizing financial records, managing money, preparing income taxes, health insurance options, dealing with debt, saving for college, preparing youth for adult employment, and more. Each section includes links to additional resources. Web Site here



Federal Disability Rights Online Course

A free, self-paced online course on federal disability rights laws. The course takes approximately 2 hours and includes real life scenarios, quizzes and a final exam. Upon completion of this course, you will: Have a general understanding of the major federal disability rights laws (the Americans with Disabilities Act, the Fair Housing Act, Section 504 of the Rehabilitation Act and the Air Carrier Access Act); Be able to assess what laws apply in different discrimination scenarios; Have resources for help and information about disability rights laws. Continuing Education Credits: Commission on Rehabilitation Counselor Certification (CRCC): 2 credit hours.

This course should be taken by: People with disabilities, Advocates for people with disabilities, Law students, Rehabilitation counselors, Social service providers or Anyone with an interest in disability rights laws. web site here





Disability Law Handbook

The Southwest ADA Center has announced that the The Disability Law Handbook is available in English and in Spanish. It is written in FAQ format and answers questions about the ADA, the ADA Amendments Act, the Rehabilitation Act, Social Security, the Air Carrier Access Act, the Individuals with Disabilities Education Act, the Civil Rights of Institutionalized Persons Act, and the Fair Housing Act Amendments.

English version
Spanish version


NEW from the Treatment Advocacy Center
Welcome to our updated website! Wider, brighter and more dynamic than ever before, this is your portal to the worldwide web's most comprehensive source of information about civil commitment laws and standards and treatment issues in severe mental illness. New and expanded features include:
Public Library - New to the website, our Public Library allows you to quickly find by topic the research, fact sheets, legal documents, news and other information we make available as a public service. To reach the library, click the button on the top left corner of any page.
Video Library - New to the website, our growing collection of video presentations may be accessed through the Public Library.
Your state's page - The authoritative source of online information about mental illness treatment laws and standards, our state pages (still under revision) assure that all relevant information about your state is available from a single page. Choose your state from the map that appears on every page of the site.
Preventable Tragedies - The only resource of its kind, our state-by-state database of preventable tragedies has been refined so that search categories are more precise and useful to families, officials, the media and others.
Social networking access - Now it's easy to follow news from and about the Treatment Advocacy Center on Facebook, Twitter or through an RSS feed on any page.



"Helping A Loved One or Friend with a Mental Illness"


How do you help someone with a mental illness? At HealthyPlace, we get variations of that question all the time. Breaking Bipolar blog author, Natasha Tracy, wrote a wonderful article on supporting someone with a mental illness a few days ago.

When I respond to that question, I say it takes two things: compassion and understanding. I emphasize how important it is to get as much information about the illness as possible. With that, you can provide appropriate help as well as gain some insight into what the person is dealing with. You will also find it helpful to ask the person what they want from you. Without knowing the answer to that question, you may find yourself facing a lot of anger, resentment and frustration -- despite your best intentions.

Article on How to Support Someone with Bipolar Disorder here

Poverty, Mental Illness and Suicide Linked
By PSYCH CENTRAL NEWS EDITOR
Reviewed by John M. Grohol, Psy.D. on April 4, 2011
Researchers have documented a connection between low socioeconomic status (low SES, or those who are poor) and the likelihood of also being diagnosed with a mental illness or having attempted suicide.

The researchers also found that a decrease in a person's income level is also associated with a higher risk for anxiety and mood disorders, as well as a higher rate of substance use.

Previous research into the relationship between these factors has not resulted in a clear answer, according to the researchers. "Some studies have found that lower income is associated with mental illness, while other studies have not found this relationship," noted author Jitender Sareen, M.D., of the University of Manitoba.

To study the relationship between income, suicide attempts and mental disorders, the researchers analyzed data from the U.S. National Epidemiologic Survey of Alcohol and Related Conditions, the largest longitudinal, population-based mental health survey ever conducted.

A total of 34,653 U.S. adults, age 20 years and older, were interviewed twice, three years apart.

"Participants with household income of less than $20,000 per year were at increased risk of incident mood disorders during the three-year follow-up period in comparison with those with income of $70,000 or more per year," the authors reported.

"A decrease in household income during the two time points was also associated with an increased risk of incident mood, anxiety, or substance use disorders in comparison with respondents with no change in income," they write.

An increase in income during the follow-up period was not associated with any increase or decrease in the risk of developing mental disorders.

The authors believe their study findings have important public health implications.

"Most important, the findings suggest that income below $20,000 per year is associated with substantial psychopathologic characteristics and that there is a need for targeted interventions to treat and prevent mental illness in this low-income sector of the population," they said.

"The findings also suggest that adults with reduction in income are at increased risk of mood and substance use disorders."

The new study appears in the April issue of Archives of General Psychiatry.

Source: Archives of General Psychiatry





˙Forward the newsletter from across "the Pond"
Incorporating BI-POLAR NEWS
A FREE & INDEPENDENT WORK IN PROGRESS
WEEKLY READERSHIP: March, 2011
NEWS FROM NAMI & DBSA



JOIN THE IBPF TEAM TODAY; join here

TAKE TIME TODAY to register YOUR WALK TEAM! It is important that we show up together, unified, and fighting to end stigma and discrimination for all those with a mental health diagnosis and their families!
*****************************************************************************************************************

SAVE THE DATE
**************************
Lunch & Lecture with Margaret Trudeau co-hosted by IBPF & JFS
Thursday, May 25, 11:30a. Hyatt Aventine
For more information please contact Ashley Reitzin
*************************
A Day with Patrick Kennedy hosted by IBPF
October 6, 2011
*************************
2011 U.S. Psychiatric and Mental Health Congress:
November 8-9, 2011
Las Vegas
Conference dates: November 7-10
The Venetian Hotel & Congress Center
The 2011 Prospectus and sponsorship information will be available next month. To view current information and documents, please visit https://www.cmellc.com/psychcongress/exhibitor_sponsorship.html