From the International Bipolar Foundation, click to visit our website

Greetings!



Greetings all!

Valentine's Day is right around the corner. If you are feeling lonely, reach out to us. For inspiration, read the article below and please watch this video, it will warm your heart: Sweet Success

If you haven't purchased tickets yet for our fun, fast paced game show, Click!, get your tickets now. Only 4 tables remain.

Sincerely,

Muffy Walker

P.S. Please contact me at anytime Muffy

If you are in a crisis,
please call:
1-800-SUICIDE (784-2433)
or
1-800-273-TALK (8255)

Bipolar Links

http://www.impactyoungadults.org/
http://www.up2sd.org/index.php
www.bipolarscotland.org.uk
New IRS Publication for Medical Expenses


www.semel.ucla.edu/champ/clinic
CLICK!
Here are some of our exciting auction items. If you are unable to attend, but want to make a silent bid on an item, please contact me: mwalker.ibpf@gmail.com
A week at the Stein Eriksen Lodge in Deer

Valley (sleeps 6)

Dinner & Wine Pairing in the private wine room at The Grand Del Mar
A custom made ball gown by Malgorzata Couture
A week in a private home on Abaco Island, Bahamas (sleeps 10)
Books about bipolar signed by their authors
Four VIP Padres' Dugout Seats
Dinner Party for 12 Catered by Coast Catering & Executive Chef Barry Layne

Scientific Internships for TWO at Sanford|Burnham Medical Research Institute
and much, much more......

Friday, February 25, 2011

Hilton Torrey Pines

em mwalker.ibpf@gmail.com for more information or

to purchase tickets $200 each.

Don't miss out on this fun, fast-paced game show starring YOU!

Only 4 tables remain
NEWS ALERTS

Positive aspects of mental illness: A review in bipolar disorder
Journal of Affective Disorders, 01/31/2011
Galvez JF et al. - There is growing interest to understand the role of positive psychological features on the outcomes of medical illnesses. Unfortunately this topic is less studied in relation to mental health, and almost completely neglected in relation to one of the most common severe psychiatric illnesses, bipolar disorder.more

***********************

Prevalence and correlates of eating disorders in 875 patients with bipolar disorder
Journal of Affective Disorders, 01/31/2011
McElroy SL et al. - Patients with bipolar disorder, especially women, not infrequently have comorbid eating disorders, and this comorbidity is associated with an earlier age of onset and more severe course of bipolar illness. more
***********************
Efficacy and safety of nonbenzodiazepine hypnotics for chronic insomnia in patients with bipolar disorder
Journal of Affective Disorders, 02/01/2011
Schaffer CB et al. - Insomnia in patients with bipolar disorder (BD) can cause distress, daytime dysfunction, cognitive impairment, worsening of hypomanic/manic symptoms and increased suicide risk. Physicians often prescribe hypnotics for BD patients with insomnia although no hypnotic has a specific FDA indication for this use. more
***********************
Janssen(R) Connect™ Launches In California
Janssen®, Division of Ortho-McNeil-Janssen Pharmaceuticals, Inc., announced the
launch in California of Janssen® Connect™, a new service for psychiatrists
and other healthcare professionals and their patients who have been prescribed a
Janssen® long-acting injectable atypical antipsychotic medicine. more
***********************
Improving Treatment Adherence in Patients With Bipolar Disorder and Substance Abuse: Rationale and Initial Development of a Novel Psychosocial Approach
Journal of Psychiatric Practice, 02/08/2011
Gaudiano BA et al. - Patients with comorbid bipolar and substance use disorders are at particularly high risk for treatment nonadherence and a host of negative consequences. However, no previous interventions have been designed specifically to address this problem. abstract
***********************
Elevated Delta-6 desaturase (FADS2) gene expression in the prefrontal cortex of patients with bipolar disorder
Journal of Psychiatric Research, 02/04/2011
Liu Y et al. - The preliminary findings demonstrate that FADS2 mRNA expression is significantly and selectively elevated in the prefrontal cortex of bipolar disorder (BD) patients, and may contribute to dysregulated central polyunsaturated fatty acid (PUFA) biosynthesis and pro-inflammatory signaling implicated in the pathophysiology of BD. more
***********************
Searching for Genetic Risk for Schizophrenia and Bipolar Disorder
American Journal of Psychiatry, 02/09/2011
Gershon ES et al. - Ten years ago it was widely expected that the genetic basis of common disease would be resolved by genome-wide association studies (GWAS), large-scale studies in which the entire genome is covered by genetic markers. However, the bulk of heritable variance remains unexplained. The authors consider several alternative research strategies. more
**********************
Not all mood swings are bipolar disorder
Current Psychiatry, 02/09/2011
Kowatch RA et al. - The differential diagnosis of "mood swings" is important because they are a common presenting symptom of many children and adolescents with mood and behavioral disorders. Mood swings often occur in children and adolescents with ADHD, oppositional defiant disorder (ODD), developmental disorders, depressive disorders, BD, anxiety disorders, and conduct disorders. more
**********************
Loss of Brain Volume Associated with Antipsychotics, Schizophrenia
By PSYCH CENTRAL NEWS EDITOR
Compared to people who did not have as intense antipsychotic medication treatment, people with schizophrenia who took antipsychotic medications longer appear to lose a small amount of brain tissue over time, according to a report in the February issue of Archives of General Psychiatry. more
**********************

International Bipolar Foundation is pleased to announce

FREE MONTHLY LECTURE SERIES

2nd Thursday of each month; 5:00 - 7:00p.m. (5:00p.m. social, 5:30-7:00 p.m. lecture and Q&A)
Sanford|Burnham Medical Research Institute, Building 12 Auditorium
10905 Road to the Cure, San Diego, CA 92121



Thursday, March 10: Guest Speaker; IBPF Medical Director, Dr. Thomas S. Jensen

"When to Worry: The 5 Most Common Mental Health Issues Teens Face and How to Get Help"


Dr. Jensen is a psychiatrist in private practice in San Diego. He specializes in general and neuropsychiatry treating children, adolescents and adults, but is especially esteemed for his work with patients with bipolar disorder.

Tom Jensen graduated Summa Cum Laude from UCSD with a Bachelor of Arts in Chemistry. After obtaining his degree in Medicine from UCLA, Jensen did his residency at UCSD followed by a Child Psychiatry fellowship at Stanford University.

Throughout his career, Dr. Jensen has been a department chair, written several medical articles, been interviewed by news and radio, spoken to over 100 different organizations, been President of the San Diego Chapter of the American Academy of Child and Adolescent Psychiatry, held positions as both assistant and associate professor and has received several awards including the American Psychiatric Association (APA) Distinguished Fellow and a Special Presidential Commendation from the APA.

Please R.S.V.P. to Ashley Reitzin:

Come Walk with us!!

NAMI Walk 2011 - Saturday, April 16

8 am - Balboa Park




Join the International Bipolar Foundation Team and help us show our support for a great organization.

It does not cost anything to be part of the walk. Make a fashion statement while promoting our cause with our brand new IBPF t-shirts. Dogs are welcome. Come and enjoy an inspirational morning in beautiful Balboa Park, and help us make our goal of 30 walkers this year!

Join our team here

5k Walk · Saturday, April 16, 2011
Balboa Park · 6th & Quince · 6:30AM Registration Opens
8:00AM Walk Begins

(note: IBPF has made a contribution to NAMI for you: you do not need to make a personal donation)
For more information, contact Ashley or Karen)




Laura's Law Update
Today, the county mental health advisory board met and had their monthly meeting. They report to the county board of supervisors as their advisors. The action item was to vote on whether they would recommend LL implementation.
The county stood their ground on opposing implementation. They had suggested creating a possible alternative but had not proposed a solution to this most vulnerable population.
Again, many members of the community gave public statements. The opposition was there in full force. Two psychiatrists , Dr. Brian Miller and Dr. Michael Plopper gave compelling
presentations.
In the end, the board voted to pass the resolution 5 yes, 2 no and one abstention.
This is great news.
However, now is the time where we have a lot of work. With county mental health opposed to this, we will have an uphill battle. But at least for today, we can celebrate and start to strategize our plan before we face the county board of supervisors who will have the ultimate decision on it's implementation.
Alone and Lonely on Valentine's Day? Try Contributing
By CHRISTY MATTA, MA

I once got a bouquet of flowers from my landlord on Valentine's day. It wasn't a romantic gift, but one of appreciation. I often walked her dog for her and she chose to acknowledge it on Valentine's day.

I have to admit that that year I was feeling a bit forlorn, surrounded by people who were all a part of a couple. But the flowers lifted my spirits and since then I've taken a different view of Valentine's day.


Some say that Valentine's Day is a commercial holiday. Nevertheless, for those who aren't romantically involved it's a reminder of their solitary status. Even if you're ok with being single, the constant reminders and the tributes to coupledom that surround the holiday can be depressing.

But, have you ever viewed the holiday as an opportunity to express your gratitude and contribute to others? In DBT the distress tolerance skills teach us that contributing to others can make us feel better about ourselves and can help us survive crisis. I think that same strategy can be applied surviving Valentine's day on your own.

Contributing is about doing for other in large or small ways. Consider how you would feel receiving chocolate as a token of appreciation from your neighbor or a homemade card saying how much she cares from a friend's child. How about if you got a note from a high school friend expressing their appreciation for your years of friendship?

Rather than focusing on what you don't have this year, try focusing on contributing to others. What can you do to add a little something to someone else's day? Small and thoughtful gestures can make others feel good and have the pleasant side effect of improving your mood as well.

Have you ever been the recipient of an unexpected thoughtful act? How did it make you feel? What have you done to improve someone else's day?




Inside the Battle to Define Mental Illness
By Gary Greenberg December 27, 2010 | 12:00 pm | Wired January 2011
Allen Frances is worried that the DSM-5 will "take psychiatry off a cliff."
Photo: Susanna Howe; photographed at Café Sabarsky, Neue Galerie, NYC
Every so often Al Frances says something that seems to surprise even him. Just now, for instance, in the predawn darkness of his comfortable, rambling home in Carmel, California, he has broken off his exercise routine to declare that "there is no definition of a mental disorder. It's bullshit. I mean, you just can't define it." Then an odd, reflective look crosses his face, as if he's taking in the strangeness of this scene: Allen Frances, lead editor of the fourth edition of the American Psychiatric Association's Diagnostic and Statistical Manual of Mental Disorders (universally known as the DSM-IV), the guy who wrote the book on mental illness, confessing that "these concepts are virtually impossible to define precisely with bright lines at the boundaries." For the first time in two days, the conversation comes to an awkward halt.

If you are a parent, teacher or administrator who is dealing with behavior problems or school discipline issues, you need to know about:

requirements for meeting the needs of children with behavior problems
FAPE: the right to a free appropriate public education
the role of the IEP team
functional behavior assessments
behavior intervention plans
In this issue of the Special Ed Advocate, you will learn what the law requires IEP teams to do when children with disabilities have behavior problems, what rights your child has, and what parents can do to protect these rights.

If your child's behavior prevents him or other children from learning, the IEP team should consider positive behavioral interventions, supports, and other strategies to change his behavior.

If you are dealing with behavior or discipline issues, you need to learn about functional behavior assessments and behavior intervention plans.

In this issue of the Special Ed Advocate, we answer questions about what the law requires schools to do for children with behavior problems and provide you with information and resources about FBAs and BIPs.

Dr. Russ Federman to Speak on College & the Bipolar Student

Thursday, May 5, evening presentation, stay tuned for more details
You can read his blog here blog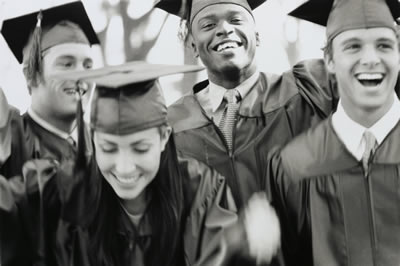 Mental Illness & College students; Brochure by Reverend Susan Schroeder


HIGH SCHOOL ESSAY CONTEST
We are excited to announce an essay contest for high school students in San Diego & Imperial counties. Attached is the registration form and flyer with contest rules.
International Bipolar Foundation is dedicated to erasing the stigma associated with mental illness. We have found that one way to educate the public is to have students write an essay about their perception of how mental illness & its associated stigma will be perceived in 2012.
Please share this information with your students. Essays will be read by a panel of authors who write books, both fiction & non-fiction, about bipolar disorder.
Entries should be submitted to mwalker.ibpf@gmail.com no later than midnight April 15, 2011. Winner announced May 6, 2011. The first place winner should expect to read his/her essay at a luncheon on May 26 featuring Margaret Trudeau, wife of ex-Prime Minister to Canada.
The winner will receive two lawn tickets for the 2011 season at the Cricket Amphitheater in Chula Vista and the second place winner, $100.00.
To receive essay contest rules or if you have any questions.
please contact mwalker.ibpf@gmail.com
Saskatchewan Teacher Not Guilty by Reason of Bipolar Disorder
Marcia Purse About.com
Yes, there are times when bipolar disorder is a valid defense against criminal charges, and this is one of them. And even the prosecutors appear to be satisfied with the not guilty verdict.
According to the Vancouver Sun, teacher Michelle Francoeur was diagnosed with depression in the summer of 2008 and prescribed Effexor for her condition. The antidepressant sent her into bipolar mania over the next few months, and when a 15-year-old former student with whom she had been exchanging text messages sent a flirtatious message, it led to the first of several sexual encounters. During this period Francoeur also had other classic bipolar symptoms - sudden excessive drinking, recklessly spending money, going days without sleeping, and other irresponsible behaviors.
Family members were so concerned that they contacted her doctor, and today her illness is under control with medication.
Her trial lasted less than an hour before Queen's Bench Justice Duane Koch declared Francoeur "not criminally responsible due to mental illness." Outside court, Crown prosecutor Mitch Piche said, "The criminal law does not want to punish people who were suffering a mental disorder at the time of the act." Both the Crown (prosecution) and defense lawyers indicated they are confident she can lead a normal, productive life, said the Canadian Press.
What the court might have done had the offense been more serious is anyone's guess. Also, the age of consent had been raised from 14 to 16 just six months before these events took place, so had this happened before then, Francoeur's actions would not even have been illegal. Still, it's a real pleasure to read a story where the court recognized the true situation, agreed that proper medication had controlled it, and delivered a compassionate - and correct - verdict
Slowly lifting stigma of a social taboo

By Valerie Fortney, Calgary Herald

While recently guest hosting on the CBC Radio One show Q, former Barenaked Ladies frontman Stephen Page spoke openly about his own public bout with mental illness, which prompted one of the biggest deluges of listener response the CBC had experienced in years.



That same week, Margaret Trudeau, the former wife of the late prime minister Pierre Elliott Trudeau, was making the talk-show circuit rounds, speaking openly about her decades-long struggle with bipolar disorder and promoting her new book on the subject, Changing My Mind. (IBPF will be hosting Margaret Trudeau on May 26 in San Diego).


It wasn't all that long ago that such candid discussion would be considered taboo. The topic of mental health, though, is slowly but surely coming out of the shadows, thanks to the courage of such prominent Canadians as Page, Trudeau and Olympian Clara Hughes, the spokeswoman for to-day's Bell Let's Talk Day, an initiative to get Canadians talking about mental health in order to increase awareness and reduce its stigma. more





Posting About Health Concerns on Facebook, Twitter
By JOHN M GROHOL PSYD


If you're thinking about posting your health or mental health concerns on Facebook or Twitter, you may want to think twice.

According to an article published last week in The LA Times, health insurers will often turn to social networks to check out someone's story - especially when that person is receiving medical leave or disability payments from an insurer. If you're filing (or intending to file) a health insurance claim, be careful.

This once-hypothetical scenario is now commonplace, as insurers look for ways to keep cutting costs and payments to what they perceive as people intending to commit fraud against them. In fact, insurance companies don't just randomly check out a social networking website when a claim comes in - it is now standard practice, according to Peter Foley, vice president of claims administration at the American Insurance Association.

While many of us naively think, "Well, this doesn't affect me... I would never commit insurance fraud," this goes way beyond simply insurance fraud. Ordinary people - people suffering from depression, bipolar disorder, or anxiety disorder - may find themselves being denied their benefits because of a photo uploaded to Facebook. In once case, the photo showed a woman apparently having fun on the beach when she was supposed to be depressed.

The LA Times' Shan Li has the story...

Struggling with depression, the 30-year-old [Nathalie Blanchard] from Quebec, Canada, took a medical leave in early 2008 from her job as an IBM technician. Soon after, she began receiving monthly disability benefits from her insurer, Manulife Financial Corp.

A year later and without warning, the payments stopped.

A representative of the Toronto insurance company told Blanchard that Manulife used photos of her on Facebook - showing her frolicking at a beach and hanging out at a pub - to determine she was depression-free and able to work, said Tom Lavin, Blanchard's attorney.

Can clinically depressed people not have fun? Not according to the DSM-IV definition of depression. Nowhere does it state that a person who suffers from major depression cannot experience times where their depression temporarily lifts. Nor does it suggest that a person who is depressed can't go on vacation and attempt to lift their spirits. Which sometimes happens... but the lift is nearly always temporary. Once a person returns home, the depression sets in again.

In the case mentioned in the article, Ms. Blanchard is suing because apparently the insurance company cut off her benefits without warning and without first talking to her doctor.

Which is even more scary, if true. Imagine that your health or mental health benefits cut off not because of a careful and considered medical review of your health and mental health data... but because of photos you uploaded to Facebook!

The challenge we have today with social networking websites such as Facebook and Twitter is that people tend not to always use the best judgment in choosing what to share with others. And even if they do, they may not realize that Facebook's sometimes-complicated and ever-changing privacy settings may allow the public to view components of your life you thought you had sealed off from public view.

The easiest and safest thing to do is to ensure your Facebook profile is locked up tight - friends only for virtually all of the information you share - and that you pick and choose what to post on any social network. Once posted, something may live a lot longer online than you ever intended. So be mindful and intentional in what you post, thinking about the worst case scenario... "What if a future employer saw this? Or my mom? Or my insurance company?"

Is that being overly conservative, cynical even? Perhaps. But at least I'll have my insurance.

Read the full article: Insurance fraud and social media: Insurers are scouring social media for evidence of fraud





Brain Pacemaker Holds Promise for Untreatable Depression

By RICK NAUERT PHD Senior News Editor


According to experts, nearly 10 percent of all cases of depression are so severe that patients do not respond to any established treatment method. But stimulating targeted brain areas with a type of "brain pacemaker" has shown promising results.

According to initial studies, half of patients with the most severe depression treated with deep brain stimulation see a significant improvement in mood.

Now, physicians from the University of Bonn in Germany, together with colleagues from the U.S., have suggested a new target structure for this intervention which they hope will achieve an even better success rate with fewer side effects.

In deep brain stimulation, physicians implant electrodes in the brain. Then, using an electrical pacemaker implanted under the patient's clavicle, physicians can influence the function of certain areas of the brain.

The method was originally developed for treating patients with Parkinson's disease to treat its typical movement problems.

For several years, the method has also been investigated in the treatment of the most severe cases of depression, with striking and completely unexpected success. In patients who had undergone many years of unsuccessful treatment, the symptoms sometimes significantly resolved.

The most striking aspect: "Depression does not return in patients who responded to the stimulation," said Professor Dr. Thomas Schläpfer from the Bonn Hospital for Psychiatry and Psychotherapy.

"The method appears to have lasting effects - and this is in the case of the most treatment-resistant patient group described in the literature. This has never before happened."

Deep brain stimulation has been tested to date in three different areas of the brain: the nucleus accumbens, the internal capsule, and a structure known as cg25.

Surprisingly, the effects are nearly identical - regardless of which of these centers the physicians stimulate. Together with colleagues from Baltimore and Washington, the Bonn researchers have since been able to explain why this is the case. Using a novel tomography method, they were able to make what they call the "cable system" of the three brain centers visible.

"In doing this, we determined that at least two of these three areas - probably even all three - are attached to one and the same cable harness," said Bonn brain surgeon Professor Dr. Volker Coenen.

This is the so-called medial forebrain bundle, which forms a kind of feedback loop that allows us to anticipate positive experiences. "This circuit motivates us to take action," said Coenen.

"In patients with depression, it is apparently disrupted. This results in, among other things, an extreme lack of drive - a characteristic symptom of the disease."

The nucleus accumbens, internal capsule, und cg25 all appear to be connected to the medial forebrain bundle - rather like leaves are connected to the branch from which they arise.

Whoever stimulates one of these regions of the brain simultaneously influences the other components of the motivation circuit to a certain extent.

Coenen, who was the first to anatomically describe the forebrain bundle in humans, now proposes implanting the electrode for deep brain stimulation directly into this structure.

"We would use the electrode to send the current pulses to the base of the network and not to the periphery, as before," said Schläpfer. "We could thus potentially work with lower currents and yet achieve greater success."

Observations of patients with Parkinson's disease appear to support this idea: In this case, a network of brain structures responsible for movements is stimulated.

The more basally (figuratively speaking: near the branch) the electrical stimulation is applied, the greater its effect. At the same time, the risk of adverse side effects is reduced.

By now, more than 80,000 patients with Parkinson's disease worldwide have a brain pacemaker in their body.

"Experiences to date demonstrate that the brain intervention necessary for this is relatively low-risk," said Coenen.

"Thus from a medical point of view, there is nothing that argues against also using this method to help people with very severe depression."

The work is published in the journal Neuroscience and Biobehavioral Reviews.




'Forward the newsletter from across "the Pond"
Incorporating BI-POLAR NEWS
A FREE & INDEPENDENT WORK IN PROGRESS
WEEKLY READERSHIP: 4,856
Issue Number 71
MONDAY 24th JANUARY 2011
Issue Number 72
January 31, 2011
NEWS FROM NAMI & DBSA



JOIN THE IBPF TEAM TODAY; join here

TAKE TIME TODAY to register YOUR WALK TEAM! It is important that we show up together, unified, and fighting to end stigma and discrimination for all those with a mental health diagnosis and their families!
*****************************************************************************************************************
Boost your mental and physical health
Feb 23rd at NAMI San Diego 'Hearts and Minds' workshop!

Research has shown that due to a number of preventable health factors, people living with mental illness, on average, die much sooner than others. The National Alliance on Mental Illness (NAMI) in San Diego wants to do something about that statistic!

NAMI San Diego will be holding the first annual Hearts and Minds Wellness Workshops and Resource Fair to help people learn effective techniques to better take care of themselves.

People with mental illness are much more likely to have classic heart-risk factors, such as cigarette smoking, obesity, diabetes, elevated cholesterol and hypertension (high blood pressure), some of which can be compounded by some anti-psychotic medications. The risk factor for diabetes and "metabolic syndrome" (a condition that can be a precursor to diabetes) is also greater for those taking atypical anti-psychotic medications.

Join us for the first HEARTS AND MINDS program
WHEN: February 23, 2011
WHERE: Marina Village Conference Center, Baja Room
TIME: 10 am to 2 pm
THE PROGRAM: Speakers will range from Nutrition to Smoking Cessation to Dance and Exercise Movements. There will also be a resource fair with dozens of local health and wellness organizations to help educate the public on how to best utilize their services.

The Hearts and Minds seminar is free of charge and open to the public. NAMI encourages anyone who wants to learn more about keeping their minds and bodies in optimal health to attend.

TO RSVP email Annie Dunlop at
anniedunlop@namisd.org
**********************************************
DBSA Presents: Principles of Caring for Bipolar Patients and Their Families
Monday, 07 March 2011 6:00pm - 8:00pm
This lecture, presented in an interactive format, will discuss a treatment approach developed by Hagop and Kareen Akiskal, which derives from their clinical experience with bipolar patients and their families over the past thirty-five years, in the United States, Europe, and Latin America.

Professor Akiskal is presently Distinguished Professor of Psychiatry and Director of the International Mood Center at the University of California, San Diego. He is Editor-in-Chief of the Journal of Affective Disorders. Previously, he was Senior Science Advisor to the the Director of the National Institute of Mental Health. Earlier, he was Professor of Psychiatry and Pharmacology at the University of Tennessee, Memphis, where he had established one of the earliest mood clinics in this country (1973).

Dr. Akiskal is the author of over 400 publications on dysthymia, chronic depressions, bipolar spectrum disorder and its comorbidities. He is the recipient of many prizes for his clinical research on affective disorders, including the Gold Medal for Pioneer Research (Society of Biological Psychiatry), the German Anna Monika Prize for Depression, the NARSAD Prize for Affective Disorders, and the Jean Delay Prize of the World Psychiatric Association. Together with Kareen Akiskal, the couple has been intimately involved in the establishment of the first international advocacy organization for the mentally ill (Venice), and the French Manic Depressive Association. Dr. Akiskal has served on the national advisory board on the precursor of the DBSA, the National Depressive and Manic-Depressive Association. see flyer



EDISON ACADEMY

"A school within a school"

Does your child dislike going to school?


Is your child having difficulty thriving in mainstream environment?

Are your child's educational needs being met?


Do you feel your child is being labeled?


Edison Academy provides a nurturing, low-stress learning environment where academic success is within the grasp of every student.
www.EdisonAcademy.com
info@edisonacademy.com
760.942.2011

"My son left the public school system because his educational needs were not being met. I had been told he would never graduate from high school. Furthermore, the bullying was intolerable. At Edison Academy, where he matriculated for 7th & 8th grades, he thrived! His teacher "K2" was warm, caring and understanding of his needs while still pushing him to excel. I personally recommend this school for students who fall into the above categories." Muffy Walker; President & founder of IBPF
SAVE THE DATE
You're invited to the 5th Annual CAHM Forum
Coping with the Chaos in our Lives:
Skills to effectively manage stress, improve communication, and promote healthier living
Saturday, March 19, 2011, 8:30 am - 3:00 pm
Hosted by Abraxas High School, 12450 Glen Oak Road, Poway CA 92064
Register and donate online: www.cahealthyminds.com or www.CAHMsd.org (new site active by Jan. 28) Register by e-mail: CAHM@san.rr.com and donate at Forum check-in/checks payable to: NAMI San Diego. Visa & MasterCard available onsite. Questions about the Forum? CAHM message line 858-395-3950
**************************
Recovery Innovations of CA
2011 San Diego Wellness and Recovery Summit
"Squashing the Stigma"

Tuesday March 22, 2011
9:00 a.m. - 4:00 p.m.
Town and Country Resort and Convention Center

Registration Deadline: February 25, 2011
Recovery Innovations of CA
Phone: 858.274.4650
**************************
The Family Youth Roundtable presents:
2011 STIGMA=DISCRIMINATION AND DISPARITIES CONFERENCE
February 23rd-25th, 2011, San Diego, California
For information, please contact:
Kara Heiter, 2011 FYRT Conference Coordinator
Phone (619) 546-5852 ext. 204 Email: info@FYRT.org
*************************
Lunch & Lecture with Margaret Trudeau co-hosted by IBPF & JFS
Thursday, May 25, 11:30a. Hyatt Aventine
For more information please contact Ashley Reitzin
*************************
2011 U.S. Psychiatric and Mental Health Congress:
November 8-9, 2011
Las Vegas
Conference dates: November 7-10
The Venetian Hotel & Congress Center
The 2011 Prospectus and sponsorship information will be available next month. To view current information and documents, please visit https://www.cmellc.com/psychcongress/exhibitor_sponsorship.html
****************************
IEP Day Conference

28th Annual Involved Exceptional Parents' (IEP) Day Conference
Saturday, March 19, 2011
Handlery Hotel in Mission Valley, San Diego