Continuing our series on Planning to Reach Our Economic Potential, this week we're looking at how we can leverage our Urban Service Area Capacity Study to maximize our infrastructure investments. An investment is something you put money into with the expectation of gain. Infrastructure is an investment in our community not only for today, but also for our future.
Why do we do have an Urban Service Area ?
There are more than 1,000 square miles in Hillsborough County. That's larger than the state of Rhode Island, and a lot of area for our local governments to serve. In 1993, the Hillsborough County Board of County Commissioners adopted the recommendation of the Planning Commission to put in place an Urban Service Area (USA) policy as part of their Comprehensive Plan. Within the USA, there's a greater concentration of population and employment centers. Growth is focused in areas in which the county has already made or planned for sufficient infrastructure investments for services like roads, public transit, water, sanitary sewer, storm drainage, schools, libraries, and public safety, etc. As we approach the USA boundary, there's a transition into the suburbs. Outside the boundary lies our agricultural areas and a more rural lifestyle.
What's the Urban Service Area policy accomplishing?
The Urban Service Area is more than just a boundary on a map, it's a growth management strategy to efficiently encourage growth over the next 20 years... a strategy that maximizes your public tax dollars by concentrating investments where additional services are most needed. The overall goal is to offer and support desirable urban, suburban and rural lifestyle choices and enhance the quality of life for Hillsborough County residents even as more people come to live and work here.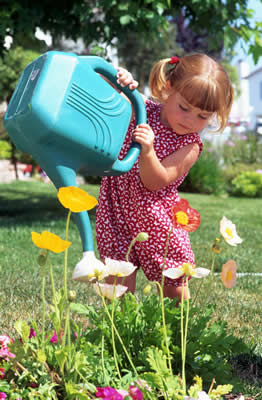 Is there still room to grow within the Urban Service Area?
In a nutshell...
Yes.
Florida Statutes
require local governments to base comprehensive plans (at the least) on
the minimal amount of land required to accommodate the medium projections of the University of Florida Bureau of Economic and Business Research for at least a ten year planning period.
In addition to meeting the statutory requirement regarding capacity, our Urban Service Area Capacity Study analyzed the suitability of vacant and agricultural lands, undeveloped entitlements, land use, and redevelopment potential within the USA (county) and the cities of Tampa, Plant City and Temple Terrace.
Here are the results:
At 345,616 additional persons, there is sufficient capacity within the Urban Service Area and the cities to accommodate the 282,262 additional people who are expected to live here by the year 2025. Capacity to handle the 416,624 additional jobs projected within the USA and the cities can be accommodated well beyond the year 2035.
How do we use this information to
build our net worth as a community?
Much like many families facing a sudden drop in income being concerned about paying bills and meeting day-to-day expenses in the short run, local governments around the country are scrambling in a similar fashion. Rather, these families and local governments should be looking at their total financial package to determine which assets they might use to meet immediate obligations and beyond. Is Hillsborough County currently making the best use of its assets? What does the current portfolio look like for Hillsborough County and the cities?
In all, more than 23,000 acres of developed land within the Urban Service Area and cities were found to have redevelopment potential. Of that figure, 5,900 acres have a structure to land ratio between 0% and 50%. Is all of this underutilized land shovel-ready? What challenges are in the way? Once we get over these hurdles, our net worth and appeal as a place to potentially do business will grow e
xponentially. As we plan to reach our economic potential, we must make full use of our infrastructure investments and land assets to reach our redevelopment potential. By doing so, we can focus on our values and quality of life to leverage our net worth as a community into a brighter future for all of Hillsborough County.