So what did this economic potential evaluation tell us?
First and foremost, we need to
embrace our quality of life
as key to a thriving region. As we look to streamline and remove impediments to economic activity, we need to protect and enhance the attributes that make Hillsborough County a desirable place to live, work and play. We offer a diversity of lifestyle choices - urban, suburban and rural - that are preserved and highlighted through our vision, principles, and even accentuated in our
Community Plans
.
To promote a more definitive business image for Hillsborough County and the Tampa Bay region, the analysis also recommends consideration of a standalone
Economic Prosperity Element
in the Comprehensive Plans. O
ur neighbors in Pinellas, Polk, Pasco, Sarasota are among 25+ counties in Florida that already have such standalone economic elements in their plans. We will work closely with local, regional and state economic development partners
as well as our local governments to consider implementation of the best possible strategy.
With the slowing economy and shift of responsibility to the local level, we need to refocus on elements with the greatest potential for positive economic impact, like:
quality of life
;
strong industries
; creation and retention of
high paying jobs
;
investments in our communities
; capacity to
fund public services
; and flexibility to
adapt with change
. By using the plan amendment process as a tool to achieve a balance between
managing growth
and
promoting economic prosperity
, we can better ready ourselves to be wide open for business. How can our local governments do this?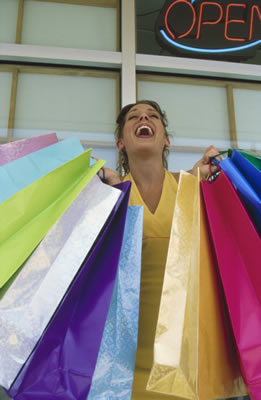 Make smart use of underutilized land areas
Provide infrastructure to support businesses & housing for employees
Design places that encourage collaboration and fuel innovation
In coming weeks, The Weekly Planner will delve into the three economic development success stories. The Austin, Charlotte and Jacksonville areas are thriving by being able to do these things. We'll also look at two other studies - the Urban Service Area Capacity Study and the Economic Development Area Strategy Study. Earlier this week, we presented these studies to the Planning Commissioners and the Tampa Hillsborough Economic Development Corporation. Using the results as guidelines, we will continue to work together with the community and jurisdictions to streamline and make the plans job-and-economic-development-friendly, while maintaining and promoting livability with emphasis on quality of life - two of our greatest community and economic assets in Hillsborough County.