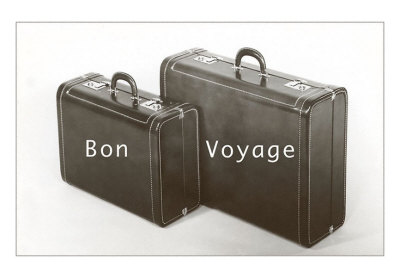 Bon Voyage Party Saturday
After 13 years of fruitful world impact from the humble, oft overlooked offices found at the corner of 21st and Cherry in Signal Hill CA; Church Multiplication Associates, CMAResources and all the associated local ministries birthed in and around it, are vacating this familiar location. Due to the economy and leading of our Lord we are letting go of this birthplace.
For any interested, we will have a "Bon Voyage" party for any who have been part of the work that came out of this place on Saturday evening September 17, 2011 starting at 7 PM. If you've been part of Awakening Chapels, CMA, Eternal Grace, Crossroads, Kingdom Causes (LB/Regional), MCTV, LoveHOP, Student Initiatives, Icthus, Passion Church, Campus Church Network, Student Church Ministries, the Light Christian Fellowship, TruthQuest or any of the other church planting networks and/or associated ministries that flowed from this place, you are invited to this event.
We will have a barbeque in the parking lot and praise in the big room (I know, it's not that big). Bring your own meat and come with stories to tell and songs of praise to sing. All are welcome.
Pressing On,
Neil Cole
Excerpt from Full Article Here
Even though we are changing some things up as it regards an office, that doesn't change our desire to multiply healthy disciples, leaders, churches and movements! We hope these words along with the trainings, resources and the articles below encourage & challenge you as you are living it out in your part of God's World.

Upcoming Trainings- Organic Greenhouse
Church Transfusion Greenhouse Training:
Releasing Organic Principles in Established Churches
This special training will be the first of it's kind with the front-edge learning about how established churches can be transfused with fresh life and reproductive DNA.

September 23-24
Long Beach, CA
with Neil Cole & Phil Helfer


SUNDAY 9/18 is the last day to register online!

More details here


New Orleans, LA // Story 1

October 22-23, 2011
New Orleans Baptist Theological Seminary
with Neil Cole & Ed Waken


Others in the works: Harrisburg, PA; Houston, TX; Boise, ID; Sydney, Australia; Los Angeles
Click HERE for more Details and to Register
Other Organic Church Learning Opportunities
September 29 - October 1
Olathe, Kansas
with Alan Hirsch, Neil Cole, Hugh Halter, Michael Frost, Dan Kimball and more!

Featured Resources
Letters to the House Church Movement: Real Letters. Real People. Real Issues.

By Rad Zdero
This book is a collection of real letters to real people facing real issues. This 10-year collection of over 40 real-life letters will challenge, persuade, and encourage. They address theological issues and practical problems. They were sent to friends, acquaintances, strangers, radicals, and critics. This book will not just satisfy your curiosity about today's house church movement, but it will propel you forward!
The Forgotten Ways Handbook
by Alan Hirsch with Darren Altclass
The Forgotten Ways Handbook now moves beyond theory to practice, offering ways for any missionally minded person to apply the ideas contained in The Forgotten Ways to their life and ministry.
Grupos Que Transforman Vida
by Neil Cole
This booklet, translated in Spanish, is based upon several chapters take from Neil Cole's book, Cultivating a Life for God and the Life Transformation Group System (LTGs).
The Shaping of Things To Come: Innovation and Mission for the 21st Century

By Michael Frost and Alan Hirsch
This important book

explores why the Church needs to recalibrate itself, rebuilding itself from the roots up. Frost and Hirsch build their case around real-life stories gathered from innovative missional projects from the U.S., Australia, New Zealand, Canada and England.
The Blueprint: A Revolutionary Plan to Plant Missional Communities on Campus

By Jaeson Ma
This catalytic book has help spawn hundreds of churches on college campuses around the world. Students are already being set on fire for God, planting missional communities, praying fervently and stepping out in faith to see God move in power to reach the lost.

Get a copy for cheap -- only $5!
Journeys To Significance: Charting a Leadership Course from the Life of Paul
by Neil Cole
"Neil gives the best interpretation of Paul's progress of ministry breakthrough insights that I have seen.... This interpretive biography of Paul is a valuable resource for a leader who wants to pursue the Leadership mandate (Hebrews 13:7,8) and learn from Paul's examples." -Dr. J. Robert Clinton


Featured Article
Influential Success Is Not Always Measuring Positive Results
by Neil Cole
It's not how many walk an aisle on Sunday in church that measures success, but how many walk with Jesus in the world everyday. For far too long the church has been afraid of the world and the affect it would have on her. In contrast, missional-minded people choose to have an affect on the world, not the other way around.
In a real sense, it is not our attendance charts, year-end reports and newsletters that tell of our success-but often it is the voice of those who are not even in the church...and may never darken her doorway. Sometimes the indicator of success sounds more like an insult.
Look at how Luke describes Paul...