Going More Underground
After 13 years of fruitful world impact from the humble, oft overlooked offices found at the corner of 21st and Cherry in Signal Hill CA; Church Multiplication Associates, CMAResources and all the associated local ministries birthed in and around it, are vacating this familiar location. Due to the economy and leading of our Lord we are letting go of this birthplace.
Following our own values of being decentralized we will function more virtually and virally. CMAResources will continue. From most people's perspective little or nothing will change. We simply will have a new address (still in Signal Hill). Our stock will ship from different locations but who will really notice that? It is our associate ministries that utilize this space that will really be more affected than CMAResources, and we are most sorry for that.
We leave with gratitude for what God accomplished with a handful of highly motivated people eager to be a part of something new and global in significance.
>> We encourage you to read the more about this in the Article Below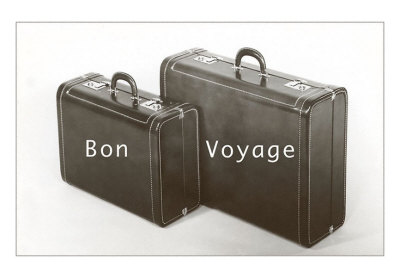 Bon Voyage Party
For any interested, we will have a "Bon Voyage" party for any who have been part of the work that came out of this place on Saturday evening September 17, 2011 starting at 7 PM. If you've been part of Awakening Chapels, CMA, Eternal Grace, Crossroads, Kingdom Causes (LB/Regional), MCTV, LoveHOP, Student Initiatives, Icthus, Passion Church, Campus Church Network, Student Church Ministries, the Light Christian Fellowship, TruthQuest or any of the other church planting networks and/or associated ministries that flowed from this place, you are invited to this event.
We will have a barbeque in the parking lot and praise in the big room (I know, it's not that big). Bring your own meat and come with stories to tell and songs of praise to sing. All are welcome.
Pressing On,
Neil Cole
Excerpt from Full Article Here
Even though we are changing some things up as it regards an office, that doesn't change our desire to multiply healthy disciples, leaders, churches and movements! We hope these words along with the trainings, resources and the articles below encourage & challenge you as you are living it out in your part of God's World.

Upcoming Trainings- Organic Greenhouse
Church Transfusion Greenhouse Training:
Releasing Organic Principles in Established Churches
This special training will be the first of it's kind with the front-edge learning about how established churches can be transfused with fresh life and reproductive DNA.

September 23-24
Long Beach, CA
with Neil Cole & Phil Helfer
More details here


New Orleans, LA // Story 1

October 22-23, 2011
New Orleans Baptist Theological Seminary
with Neil Cole & Ed Waken


Others in the works: Harrisburg, PA; Houston, TX; Boise, ID; Sydney, Australia; Los Angeles
Click HERE for more Details and to Register
Other Organic Church Learning Opportunities
September 29 - October 1
Olathe, Kansas
with Alan Hirsch, Neil Cole, Hugh Halter, Michael Frost, Dan Kimball and more!

Featured Resources
Letters to the House Church Movement: Real Letters. Real People. Real Issues.

By Rad Zdero
This book is a collection of real letters to real people facing real issues. This 10-year collection of over 40 real-life letters will challenge, persuade, and encourage. They address theological issues and practical problems. They were sent to friends, acquaintances, strangers, radicals, and critics. This book will not just satisfy your curiosity about today's house church movement, but it will propel you forward!
Grupos Que Transforman Vida
by Neil Cole
This booklet, translated in Spanish, is based upon several chapters take from Neil Cole's book, Cultivating a Life for God and the Life Transformation Group System (LTGs).
The Shaping of Things To Come: Innovation and Mission for the 21st Century

By Michael Frost and Alan Hirsch
This important book

explores why the Church needs to recalibrate itself, rebuilding itself from the roots up. Frost and Hirsch build their case around real-life stories gathered from innovative missional projects from the U.S., Australia, New Zealand, Canada and England.
The Blueprint: A Revolutionary Plan to Plant Missional Communities on Campus

By Jaeson Ma
This catalytic book has help spawn hundreds of churches on college campuses around the world. Students are already being set on fire for God, planting missional communities, praying fervently and stepping out in faith to see God move in power to reach the lost.

Get a copy for cheap -- only $5!
Journeys To Significance: Charting a Leadership Course from the Life of Paul
by Neil Cole
"Neil gives the best interpretation of Paul's progress of ministry breakthrough insights that I have seen.... This interpretive biography of Paul is a valuable resource for a leader who wants to pursue the Leadership mandate (Hebrews 13:7,8) and learn from Paul's examples." -Dr. J. Robert Clinton

Free Resources

Also there are a host of audio files for you to listen to or download >> HERE or on iTunes

Online Map of Organic Churches and Networks
Check it out here and add your group!

Featured Article
CMA is Leaving our Offices and Going Underground
by Neil Cole
"Meeting Neil Cole is, well, anticlimactic...I don't mean to say that Cole himself is anticlimactic, but his surroundings. You see, Cole-and everything he shapes-is 'anti-slick.'" -Ed Stetzer
In 1998 while training leaders in Australia, I read a book called Organizing Genius: The Secrets of Creative Collaboration by Warren Bennis and Patricia Ward Biederman. The book looked at some of the businesses that changed their fields and consequently society in radical ways by thinking differently and producing something that had never been seen before.
In the book the authors compared several company starts and portrayed some common qualities. Some of the companies they looked at were: The Walt Disney Co., Apple Computers, Lockheed's SkunkWorks and Hewlitt Packard. Most were started in a garage or an abandoned warehouse on a rarely used lot or airfield. Interesting, all of these were started in California.
From those unsuspecting locales the world was changed forever. Feature animation was born. The personal computer and printer was created. The stealth flight technology was invented. While other companies with greater resources and state of the art facilities were trying to create something earth shaking, these small bands of highly committed, creative and selectively chosen people were meeting in ugly places without any luxury and for little or no money. They were working for something more than a job or a successful business; they were literally shifting the history of mankind. The authors speculated such humble locales allowed for greater creativity because they were less distracted and comfortable and were frankly more desperate. But I think it may be more than that. God always delights to use simple and weak things to confound the powerful and wise.
Having always been an artist that desired to be creative and help people to view things from new perspectives, I read the book with keen interest and learned what I could. When we set out to start Church Multiplication Associates (CMA) in the Long Beach area, influenced by this book, we moved into some very humble digs. The CMA offices in Signal Hill are completely forgettable. There is nothing shiny or pretty about them. Today five church plants, a publishing and resource ministry (CMAResources), two city transformation ministries and a house of 24/7 prayer all share this small and unattractive workspace throughout the week. That's quite a contrast to the multi-million dollar, shiny state of the art facilities found in every city that house only one church and, in many cases, for only one day a week....