Accreditation
November 2010 Accreditation Actions
Karrie Oertli,
Accreditation Chair, encourages you to visit the Accreditation Commission webpage frequently for the latest updates, forms and contacts for your regional commission members.
Foundation for CPE
Foundation for CPE is moving!
The Foundation for CPE offices are moving to Decatur, Georgia, effective Tuesday,
November 23rd!
Please update your address book:
FCPE
1549 Clairmont Rd
Suite 205
Decatur, GA 30033
Tel: (678) 636-6220
Email: info@foundationforcpe.org
Website: www.foundationforcpe.org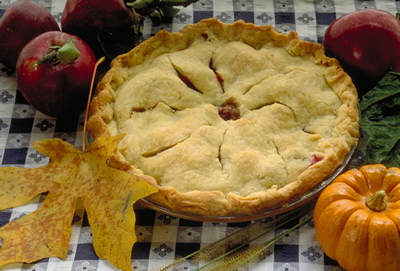 2010 Annual Fund Thanksgiving Gift
In the spirit of Pastoral Care Week and Thanksgiving, we invite you to consider making a gift to the 2010 Annual Fund in honor of a significant person in your life.

The individual will be notified of your appreciation for her or him by your Foundation donation.

You may make your gift online at
www.foundationforcpe.org
.

Click the Donate Now button on the home page and follow the instructions.

If you make the gift online, you will also need to send an email to
info@foundationforcpe.org
with the following tribute information:
Your Name;
Your Address;
Name of Honoree;
Honoree's Address.
Or you may send a check to Foundation for CPE, Inc., PO Box 961, Decatur, GA 30031.
ACPE Academy for Continuing Education
Don't forget to register for the upcoming webinars with the ACPE Academy for Continuing Education. Register in the Members Only section or follow this link to the registration form.
December 16, 2010 $49
"Success as a Committee or Task Force Leader in the Institution, Association
and Community"
Rev. Dr. Ted Trout-Landen, Director of Pastoral Care and Education, WellSpan Health, York, PA
*************************************************************************************************
Did you know that you can download recordings of past webinars?
Please visit the ACPE Academy for Continuing Education
website to purchase a recording today!
Reflective Practice: Formation and Supervision in Ministry
Joins the Digital Age
The Editorial Board of Reflective Practice is pleased to announce that beginning with Volume 31, Reflective Practice will be published electronically at http://journals.sfu.ca/rpfs/. To fulfill our mission as a global resource in formation and supervision for the next generation of religious leaders around the globe, Reflective Practice will be an OPEN ACCESS JOURNAL FREE to anyone anywhere in the world with internet access. No registration is necessary. Simply go to http://journals.sfu.ca/rpfs. You will find Volumes 29 and 30 are already online in the archives. Volume 31 will be available online by May, 2011. Printed copies of Volume 31 and past or future volumes of Reflective Practice may be ordered through the website.
ACPE in the News!
Many NBC Stations will be showing the hour-long documentary, A Place For All: Faith and Community for Persons with Disabilities, by Diva Productions for the next six months. It is an interfaith documentary, with stories and voices from Christian, Jewish, and Muslim groups, and includes ACPE Supervisor, William Gaventa!
Click here for a partial list of stations airing the program, beginning November 14th.
Click here to download a promotional flyer with more information.
In the November 11, 2010 issue of ACPE's, news you can use, we reported on the New York Zen Center for Contemplative Care's innovative Buddhist chaplaincy training program featured on the PBS show Religion and Ethics Newsweekly. In that piece we incorrectly stated that Beth Israel Medical Center is an ACPE accredited satellite of the Healthcare Chaplaincy. Beth Israel Medical Center is now an ACPE accredited satellite of Norwalk Hospital. We apologize for the mistake.
The Institute for Minority Rights, European Academy (EURAC) and Zentrum für MigrantInnen in Tirol (ZeMiT) invite you to submit papers regarding "Social Mobility and Migration. Multidisciplinary Perspectives."