DONATE NOW!!
BE SOCIAL
__________________

__________________

FEATURED VIDEO
The Role of Transplant in CLL
Dr. David Maloney provides an update on progress made with transplants in CLL and the new ways researchers are looking at transplantion for therapy.
CHECK
THIS OUT
In the last issue of Tidbits, we told you about the generosity of Rene' Uze', a salon owner from Baton Rouge. He hosted a reception and book signing with Rick Domeier and Max Davis with part of the proceeds benefiting CLL Global. The event was a huge success! Forum Salon will continue to promote CLL Global and a cure for cancer.
THANKS RENE' AND EVERYONE INVOLVED!
FUNDED PROJECTS
Click on the links below to learn about other immune-based/gene therapy projects CLL Global is currently funding:
Individual grants:
Alliance projects:
QUESTIONS/COMMENTS?
Is there something specific you want to read and learn about?
Let us know if you have any comments or suggestions for improvement.
You are the reason CLL Global exists, and we want to hear from you.
Greetings!

For the July issue of Tidbits we included some educational reading to keep your mind stimulated in these hot summer months.
PRESIDENT'S CORNER opinions & reports from Dr. Michael Keating

CLL & SLL: Understanding the Difference

Both leukemia and lymphoma are diseases of B-lymphocytes, which are a type of white blood cell involved in the immune system. The term leukemia was coined by Dr. Rudolph Virchow, a renowned German pathologist, in 1856. While performing autopsies, Dr. Virchow observed that patients who had enlargement of lymph glands, spleen and liver, and abnormal appearing bone marrow, also had white streaks in their blood. Accordingly, leukemia translates to mean "white blood".

The term lymphoma can be broken down into two parts. The suffix -"oma" describes swelling or presence of a tumor. This suffix is used often in medical terminology. "Lymph-" describes the location of the tumor which is the lymphatic system. The lymphatic system is where white blood cells reside when they are not circulating in the body fighting illness and disease.

Chronic lymphocytic leukemia (CLL) is classified as a leukemia because it primarily affects the blood and is characterized by an elevated white blood cell count. Its lymphoma counterpart, small lymphocytic lymphoma (SLL), infiltrates the lymphatic system, but does not affect the white blood cell count because only a small number of these cells circulate in the blood. Although CLL and SLL do vary slightly, a number of studies have now been conducted which confirm that the cell of origin in CLL and SLL is identical. Continue reading

Learn more about other lymphoproliferative disorders
CLL EDUCATION
Mosquitos, Spiders and Bees! Oh My!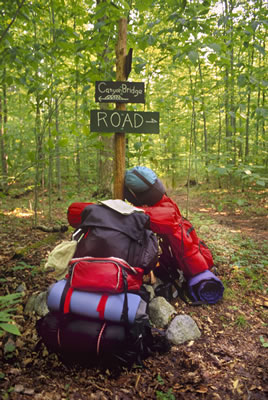 Summertime equals an increase in outdoor activity. We have previously discussed the importance of sunscreen. While enjoying summer fun, CLL patients should also be aware of the potential of their body's overreaction to bug bites. The immune system of CLL patients is known to act out of the ordinary. Therefore, in response to a bug bite, the surrounding area of the skin may swell, be extremely itchy and develop skin lesions. There is no special treatment for bug bites in CLL patients other than the normal over-the-counter products. Less frequently, the reaction to the bite can become infected and will need to be treated by a medical professional.
Before you cancel the camping trip or overuse the bug spray, please note that scientific literature indicates that extreme immune exaggeration only occurs in a small percentage of CLL patients (around 10%). As CLL is a complicated disease, the above-mentioned symptoms can happen even when there is not a bug bite. Once again, there is no special treatment. This is just another thing for CLL patients to keep in mind.
THE HAPPENINGS



Hangin' with Dr. Cooper

Immune-based therapies are an appealing approach to eradicate CLL. Because the immune system of CLL patients is affected by the disease, correcting the mistakes of the immune system may potentially offer a cure, or at least allow patients with CLL to continue living a normal life without having to deal with the side effects of harsh chemotherapies.

Dr. Laurence Cooper is an expert in immune-based therapies. He is currently collaborating with two members of the CLL Global Alliance program, Drs. Tom Kipps and Bill Wierda, to utilize a new gene therapy approach using chimeric antigen receptors (CARs) for CLL patients. The next issue of the CLL Research Momentum will feature a question and answer session with Dr. Cooper in which he details the what and how of CARs and what needs to be done before this new therapy will be tested in a clinical trial for CLL patients. You can also learn about this pediatrician's interest in CLL (the "old man's disease") and how his intrigue became his career. The next issue of the Momentum is expected to be sent out this fall.

Click here to read more about Dr. Cooper's CLL Global project
THANK YOU FOR SUPPORTING US!
We hope you found this month's Tidbits useful. Keep the ideas coming (by sending us an email to info@cllglobal.org). Thank you to everyone who "liked" us on Facebook is response to last month's article!
Sincerely,

CLL Global Research Foundation