Welcome to the Morning Star B&B Newsletter
Greetings!
Now that the Halloween make-up is removed and costumes are put away, it is time to start thinking about the holidays. In this issue of The Update, I have a few holiday related items mixed into the regular features to help with your planning. The key to enjoying the holidays though, of course, is to spend them with those that you love. We'll be celebrating Thanksgiving twice - once with family and once with friends.

As a side note, in October, one of our guests purchased

A Taste of Morning,

for her sister who is gluten-intolerant. She asked me to type up a set of instructions for how to convert the recipes in my cookbook to gluten-free. Since I now have the instruction sheet made up, if you would like a copy, just let me know and I will send you a pdf of it.
Featured Chef: Roni Attari of Yuca Bistro
Roni and Roya Attari stayed with us in October and Bill and I really enjoyed visiting with them. Roni is the Executive Chef and Owner of Yuca Bistro in Wichita. The restaurant has been open for about 6 months and is in the former location of a Quizno's. Roni has completely transformed not only the food aesthetic but also the space, serving cooked to order gourmet food in an art-filled bistro. Roni said that he enjoys showing people that food preparation is an art in itself and not something that has to come off a production line. We couldn't agree more, Roni!
With the help of our friend Mike, who bartended for us, Bill and I served Havana cocktails for Thanksgiving last year and they were a big hit. I got the recipe from The Art of the Bar: Cocktails Inspired by the Classics by Jeff Hollinger & Rob Schwartz. This book would be a great present for a cocktail lover. It has beautiful photography and is well written.

orange slice
sugar
1 1/2 oz. Gosling's rum*
3/4 oz. Cointreau
1/2 oz. fresh lime juice
1/4 oz. simple syrup**
Splash of fresh orange juice
Dash of orange bitters
edible flower, optional


To prepare the cocktail glass for serving, rub the rim of the glass with an orange slice and then dip rim in sugar. To make the cocktail, combine the remaining ingredients in an ice-filled cocktail shaker. Shake until cold. To serve, strain cocktail into prepared glass. Optional, garnish with edible flower.
*

The Art of the Bar

calls for Gosling's rum. Locally, I've been able to find Gosling's Black Seal Bermuda Rum, but not Gosling's Gold Rum or Aged Rum. Since the recipe doesn't specify which Gosling's rum, I've been using the Black Seal, though I think that a nice gold rum would work fine.
** To make simple syrup, combine equal parts sugar and hot water. Stir until sugar is completely dissolved. Store in a sealed jar in the refrigerator.
Mayflower by Nathaniel Philbrick

One of our guests recommended Mayflower to me a few years ago. I believe that it was John from Texas. At the time I thought, "I need to remember to read that around Thanksgiving one of these years." Fortunately, reading the book finally made it to the top of my to-do list.
Mayflower is a very detailed and interesting study of the famous voyage of 1620 and the many hardships endured by the settlers of Plymouth colony. In particular, Philbrick examines the difficulties between the religious separatists and the other emigrants with whom they were thrown together as they left England, differences
between the initial settlers and the ones to follow, and the
relations between the immigrants and the native Americans. Of particular interest to him is the 55 years of cooperation that lasted between the Pilgrims and the Wampanoag Indians and the very bloody King Philip's War that marked the end of peace between the Wampanoags and the Plymouth settlers.
As always, I hope that you enjoyed this issue of The Update.

Wishing you and yours a delightful Thanksgiving and a wonderful month all around ...

Laurie Pieper
The Morning Star B & B

Wrap It Up
The main annual fund raiser for the Manhattan Arts Center is Wrap It Up, an art sale featuring works by regional artists in just about every medium: watercolor, oil and acrylic, paintings; photography; fused, blow, and stained glass; jewelry; textiles; wood carving; etc. I have participated in the show for a number of years now - both as an artist and as a shopper. This year I have four framed photographs from the garden in the show as well as assorted notecards. Wrap It Up runs November 6th - December 24th and new works are put out every day during the sale.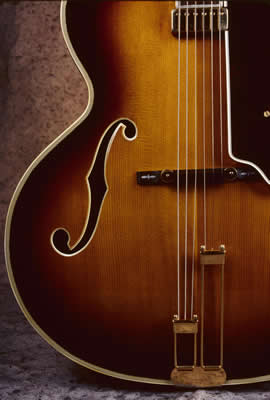 Dates to Remember
November 5th - 7th and 11th - 14th: Amadeus, Manhattan Arts Center
November 5th: Choice, Strecker-Nelson Gallery
November 7th: KSU Marching Band Indoor Concert: Ahearn Field House
November 9th: Sticks and Strings (Chamber Music Recital for Strings and Keyboard Percussion), All Faiths Chapel
November 11th: Veterans' Day Parade
November 11th - 14th: Little Shop of Horrors, McCain Auditorium
November 13th - 17th: Festival of Trees Viewing & Gala, KSU Alumni Center
November 14th: Holiday Open House, Gaia Salon
November 13th: Buttons & Bows Craft Fair, Seven Dolors Catholic School
November 16th: Percussion Ensemble Concert, McCain Auditorium
November 18th:
Sumi Brush Painting,
Ladies' Night at the Beach Museum
November 27th - December 18th: Holiday Music Festival, Manhattan Town Center
November 29th: Kathleen Sebelius, Landon Lecture, McCain Auditorium
A Taste of Morning
Guests often ask for the recipes for what they had breakfast; and here they are, over 200 recipes. From spice blends to entrees, this collection is full of ideas for bringing flavor to your mornings. (And, of course, there are a few recipes for the dogs too!) 148 pages, including 7 full-color pages. Printed right here in Manhattan, Kansas. $20 (plus tax on in-state orders). 2 or more, $18.50 each (plus tax on in-state orders). Shipping and handling additional. Order here, through The Morning Star on-line Gift Shop or purchase at The Humble Abode, 620 Ft. Riley Blvd.