Facebook


Flickr


Twitter


IPFW Events Calendar
Sandra K. "Sandy" Schaufelberger, 48, of Bluffton, passed away Monday, September 17,
at her home, following a long battle with cancer. Sandy served in the Division of Contin- uing Studies as the ACELINK director and was instrumental in developing the dual credit high school program and the NACEP accreditation for IPFW. She worked in DCS from March 2005 to July 2011. The funeral service will be Saturday, September 22, at 10:30 a.m. with one hour of visitation prior to the service at the Markle Church of Christ, Mike Duggan, officiant.
View obituary
...
Hallie Blackney, assistant softball coach for Athletics

IPFW Cosponsors Nobel Prize Winner Aung San Suu Kyi Appearance
Aung San Suu Kyi, chairperson and general secretary for the National League for Democracy in Burma, will give a presentation to the public Tuesday, September 25, at 9 a.m. at the Allen County War Memorial Coliseum. IPFW is a cosponsor of the event, which is free and open to the public.
Doors at the Coliseum will open at 7:30 a.m. and the presentation is scheduled to begin promptly at 9 a.m.
Due to security, no flowers, gifts, bags, or heavy, bulky coats will be allowed into the arena.
Several seating areas for distinguished guests and organizers will be reserved on the floor of the arena. Special sections for school children will be reserved in the upper levels of the arena;
all other seating is open on a first come, first seated basis.
Suu Kyi's presentation will be in Burmese, with an English translation in open captions appearing on two large screens on the stage as well as the arena's overhead scoreboard
.
Fall Job Fair is Thursday, September 20

The annual Fall Job Fair, hosted by Career Services, will be held Thursday, September 20, from 10 a.m. to 2 p.m. in the Walb International Ballroom. The fair will connect students and alumni to 75 employers from a variety of industries, including engineering, business (sales and marketing), accounting, healthcare, and technology. Employers will represent local, regional, and national organizations and will be recruiting for full- and part-time work, internships, and work-study positions.
Read the story
...
Professor Stephen Ziegler, Department of Public Policy, was an invited speaker at PAINWEEK 2012 in Las Vegas earlier this month. Ziegler's research was profiled by the conference organizers and his presentations focused on the clinical uses and concerns of medical marijuana as well as governmental intervention in prescribing.
ICC Networking Council Meeting

You're invited to participate in one of the Indiana Campus Compact (ICC) fall regional networking council meetings for a day of professional development for service engagement practitioners and their community partners. Connect with members from neighboring campuses to focus on common issues and a discuss ways you can work together to address regional needs.

The northern meeting is September 28 at IPFW; it's free to all member students, faculty, and staff. Anyone from IPFW will not be charged, as IPFW is a member, and the registration deadline has been extended until today (September 19). Read more, register ...
Rewire! Refire! Reboot!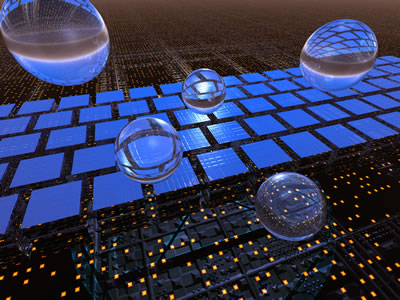 Are you thinking about retirement? Trying to figure out what to do when you "grow up"? A new program called Rewire! Refire! Reboot! is being offered through the Division of Continuing Studies for the "seasoned" learners in our community. The next programs are September 18 and October 30. Details, registration form (PDF)
Discount for Brickworld and Maker Faire

Brickworld Fort Wayne is returning to the Grand Wayne Center September 22 and 23, followed shortly by the Fort Wayne Regional Maker Faire, October 6 and 7 at Headwaters Park East. IPFW faculty and staff can present an IPFW ID (or a copy of the flyer) at the door and receive $1 off admission for the entire family. The discount applies to both events. View the flyer (PDF) ...