Facebook


Flickr


Twitter


IPFW Events Calendar
Ashley Calderon, transfer to director of career services

Student Health Insurance Packets Online
Phi Kappa Phi Receives Merit Award
The IPFW chapter of Phi Kappa Phi received a Chapter of Merit Award at the 2012 convention in St. Louis August 9

--

11. The IPFW chapter is one of six in the state of Indiana and the only one that received an award.
Technical Difficulties at Follett's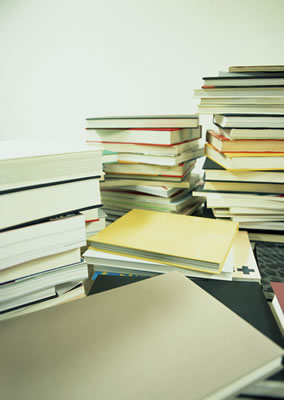 Follett's Bookstore at IPFW is experiencing severe technical difficulties impacting their ability to order and receive books and run sales. Anyone who has pre-ordered a book will not be able to check on the order. Sales are still available, but will take longer.
These problems are not expected to be resolved until tomorrow afternoon at the earliest. Students' ability to order books online is not impacted. Follett's will extend refund deadlines and work with students and IPFW regarding financial aid issues. Your patience will be greatly appreciated.
Interim Volunteer Policy Now Excludes Staff, Faculty, and Students

United Way Day of Caring

Current staff, faculty, and students no longer need to have a background check prior to volunteering for IPFW, effective August 20. Before this revision, the Purdue system-wide policy required all volunteers (including current staff, faculty, and students) to register, complete an agreement, provide a photo ID, and be checked against state and national sex and violent offender registries.

In light of feedback and the fact that it is already the university's practice to perform such checks monthly, staff, faculty, and students have been excluded. All others interested in volunteering for IPFW will need to satisfy the above requirements. The IPFW Volunteer Agreement form, Volunteer Registration form, and information on the Interim Volunteer Policy Procedures/Steps can be found on the HR website. Click on the Volunteers tab.

Your feedback is welcome. Contact Carolyn Ladd at 481-6680 or Carol Coffee, 481-6177. Review the Interim Volunteer Policy ...
Ashley Calderon is New Director of Career Services

Ashley Calderon has accepted appointment as director of career services at IPFW. Calderon began her service in that office in 2004 as a graduate intern and became a member of the professional staff as a career counselor in 2005. She was promoted to assistant director in 2007 and served as interim director for the 2010-11 academic year. Calderon has a B.A. in Sociology from Saint Mary's College and an M.S. in Counselor Education from IPFW.
New Bicycle Parking on Campus
The university now has six new bicycle parking areas on campus. The areas have permanent bicycle loops and are accessible from streets and the RiverGreenway:
Each area will hold 30 to 40 bicycles. Half of the racks have been installed, with the remainder expected within two weeks. Bicycle parking areas for Parking Garages 1, 2, and 3 should be installed within the next month. The old racks will be gathered up to reduce safety issues. If you have questions, contact Greg Justice, project manager, justiceg@ipfw.edu.
Redesigned Library Website

Helmke's redesigned and streamlined website migrated to a new platform over the summer. At the center are the resources which highlight the library's academic program of information literacy and support for students, faculty, and staff through print and electronic resources and finding tools. Update your links on departmental websites, course guides, syllabi, Blackboard, and other pointers to find the library at http://library.ipfw.edu.
Jack Ulmer Memorial Award Nominations
The IPFW Jack Ulmer Memorial Award Committee needs your assistance in identifying outstanding faculty or staff who have provided extraordinary service to students of color and/or with disabilities. The award recognizes the efforts of our faculty and staff who make a difference in the lives of students of color and/or with disabilities as they persist toward graduation.

If you wish to nominate a faculty or staff member, please complete the online form or print out this form. Return by September 5. View past recipients ...
IPFW Athletics Promotions for August
Purchase tickets at 481-6372 or online.

Aug. 24 - Women's Soccer vs. Toledo 7 p.m., Hefner Soccer Fields, free admission

Hyatt Place/IPFW Invitational, Gates Center. $7 each day; one ticket on Aug. 25 gets you into both games.
Aug. 24 - Women's Volleyball vs. Murray State, 7 p.m.
Aug. 25 - vs. Cleveland State, 1 p.m.; vs. Kent State, 7 p.m.

Aug. 28 - Women's Volleyball vs. Ball State, 7 p.m., Gates Center. Bring a friend. Purchase two lower-level tickets for $10, receive a $10 Casa gift card. The first 200 students will receive a free t-shirt courtesy of IPSGA.