Quick Links

Message from the president
Thank you to those who attended the
ORBiT
AGM and Face to Face meeting in
Toronto
on October 19th.
Hopefully you had some learning, enjoyed the opportunity to network and felt the day was worthwhile. Feedback indicates the discussions and information sharing were valuable.
We touched on many interesting topics, and are very excited to be on our way to the collaboration that is necessary to ensure the viability of the Broker Distribution channel.
Click here to read the minutes from ORBiT AGM and Face to Face meeting.
Wendy Watson, CIP, CAIB
President, ORBiT
Industry Strategy meetings to continue
We are continuing the discussion with our carrier and vendor stakeholders at an Industry Strategy follow-up meeting that we have tentatively scheduled for Wednesday, January 11th, 2012.
Precept would be pleased to host again, however, if a company with a larger meeting room has space available, please email us. A formal invitation and agenda will follow.
Click here to read the minutes from our October 6th Industry Strategy Planning meeting.
Working Group Survey
If you haven't already done so, please complete the Working Group Survey and forward it to all of your colleagues, so that they too get a say as to the priorities ORBiT will work on in 2012. We would like our membership well represented as we plan for next year.
Click here to learn more.
CGI welcomed as

ORBiT's

1st sponsor
ORBiT is excited to welcome CGI as our 1st sponsor. Clinton D'Souza and Andrew Reid from CGI expressed their pleasure with being on board with such a valuable organization as ORBiT. We are all looking forward to a long and successful collaboration.
CGI is a full-service IT services provider committed to helping clients win and grow. This commitment and know-how has helped CGI reach an important milestone. In 2011, CGI entered its 35th year of business and is continuing to focus on fundamentals:
To learn more about CGI, visit their website at www.cgi.com.
Membership update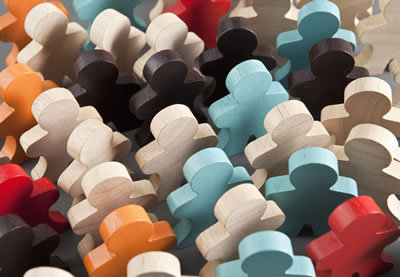 ORBiT is very excited about our growing membership. Currently we represent 4100 brokers with over $4.5 billion in premium, 14 companies, and 12 vendors.

We want to expand our membership further in order to be able to provide our industry partners with a strong, unified broker voice. Our plan is to expand nationally in 2012.




Please help us grow by

emailing us

with 3 names of brokers or industry partners in Ontario and nationally, that we can invite to join

ORBiT

.

Please click here to download ORBiT Membership Form

and feel free to forward it to potential members.
ORBiT

is looking for a part-time Executive Director
Are you a strategic thinker and leader
who is versed in driving change? Are you excited about building relationsips? Are you ready to facilitate innovation and collaboration in the broker distribution channel?
If this is you or someone you know, please email us. Click here to learn more about the Executive Director position.
ORBiT

Commercial Working Group Canadian Broker Commercial Survey
The Commercial Lines Working Group unveiled the results of a Canadian Broker Commmercial Survey in a white paper that was distributed to attendees at our AGM & Face to Face meeting.
Goals of the survey were to gauge the level of automation of Canadian brokers, gauge the existing knowledge regarding real time tools already available and gauge the interest of brokers in using these real time tools.
There were an amazing 585 participants, with 92.5% of the respondents were from Ontario. Invaluable data was collected on the average size of CL department, the way brokers are currently storing commercial data, the percentage of brokers using various workflows to perform tasks including real time workflows, broker pain points and priorities for future development.
Click
here
to access Commercial Lines Whitepaper and
here
to view survey questions and results.