---
Announcing Ontario Winning Schools for "iCANwalk to school…can you?"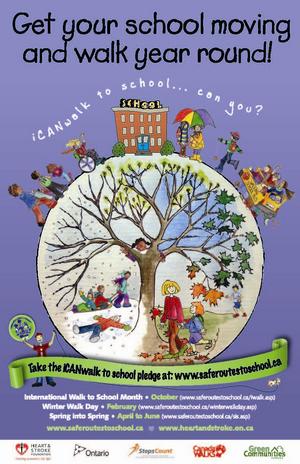 Starting last October during International Walk to School Week, Ontario schools were invited to pledge to increase walking – to school and in school – and to register online to log their progress throughout the year. Over 100 Ontario schools registered their pledges for a total of 63,000 kilometers walked over the course of this school year, avoiding 5,505 vehicle trips to school. That's the equivalent of walking across Canada 9 times! Prizes for outstanding participation have been awarded to 10 schools across the province – here are the 10 winning schools:


For outstanding participation the following four schools have been awarded physical activity gift packs valued at $800 each:
Morton Way Public School in Brampton held 23 events

Académie de la Tamise in London held 9 events

Lakeside Public School in Keswick held daily walking events

Williamsburg Public School in Whitby held 23 events
From a prize draw we selected the following six schools. All were awarded physical activity gift packs valued at $250:
Wismer Public School in Markham

Donald Cousens Public School in Markham

Broadview Public School in Ottawa

Sacred Heart School in Sioux Lookout

St. David School in Dorchester

Immaculate Conception Catholic School in Port Perry
Our thanks to Heart and Stroke Foundation of Ontario and StepsCount for these great prizes.
On Clean Air Day, June 8, the Heart and Stroke Foundation of Ontario and Green Communities Canada, in partnership with York Region Community and Health Services, participated in a celebration event involving Wismer and Donald Cousens Public Schools in Markham. This was such a fun event, with both schools' Healthy School teams leading the activities. Our thanks to the two school Principals, Dr. Debbie Donsky of Wismer and Ms. Sharon Moss of Donald Cousens; and to the two awesome teacher champions at these schools – Sultan Rana for Donald Cousens and Nola Paul for Wismer.

These two schools are participants in the national School Travel Planning pilot project and early results of their active school travel programs show an increase in the number of families choosing to walk or cycle to school.

Wismer Public School grade 6 student Vishva sums up the school's walking initiatives: "I think walking to school Wednesdays has helped me get more exercise throughout the day! It is so much fun walking with friends and talking. It feels like a lot more people are walking and we are all together!" Thanks Vishva!
---
Ontario Schools Register for International Walk to School
WALK Day: Wednesday, October 5, 2011
IWALK Week: October 3-7, 2011
Register today!
---
Walk to School Award for Montgomery Village PS, Orangeville
Montgomery Village Public School teacher Ann Fenton won an Environmental Sustainability Award presented by the Town of Orangeville.
Teacher Ann Fenton accepts her award from Orangeville Councillor Sylvia Bradley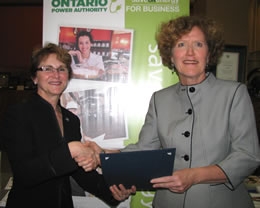 Ms. Fenton, the winner in the individual category, fosters environmental awareness in her role as a teacher at Montgomery Village.

Instrumental in the greening program at the school, she has introduced the "I Walk" program, a walk-to-school initiative that has students eager to participate, alleviated traffic congestion and unsafe conditions in front of the building and has prompted other schools in the town to promote the message.

In 2010, Montgomery Village was one of eight schools in Canada to be awarded the Olympic Relay Award by the Royal Bank in recognition of the "I Walk" program.

---
Let's Make Ontario the Healthiest Province in Canada
A campaign calling on Ontario's political party leaders to make Ontario the Healthiest Province in Canada was launched in May by the Ontario Chronic Disease Prevention Alliance (OCDPA), arguing that Ontario does not spend enough per person on health promotion and illness prevention. British Columbia spends $21 per person in health promotion and illness prevention and Québec spends $16 per person, but Ontario only spends $7 per person.



In their news release, OCDPA used Active and Safe Routes to School and School Travel Planning as examples of the kinds of programs that should be funded by the Ontario Government.


Nithy Sathyakumar's two children are now walking to school after the Active Safe Routes to School program took off in her children's school. "My kids are motivated and think it's fun to walk to school in the morning," says Mrs. Sathyakumar, mother of two children attending an elementary school in York Region. "After a healthy breakfast, there's nothing better than exercise to start off their day." Nithy wants the Ontario government to invest more in programs and policies that make it easier for kids to be more physically active in a safe environment. "I've seen the benefits first hand, and I have decided that in the next election, I'm going to vote for the party that makes this a priority in their platform."

To get involved in the twitter campaign visit: http://twitter.com/#!/healthiestprov.
---
Halton District School Board Develop School/Community Active Travel Design Guidelines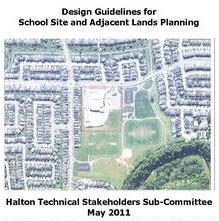 The ASRTS steering committee for the Region of Halton, led by the Halton District School Board, has developed guidelines for the design of schools and communities that encourage and support active transportation. See Design Guidelines School Adjacent Lands.

---
Projet Tricycle
This school year the Canada Walks' Projet Tricycle will have held eight very successful active transportation events at 14 schools, doubling school participation over last year with over 2,000 students involved.

Tricycle brings together students from elementary, secondary schools and universities to create active transportation events. Every French public school in Toronto (Conseil scolaire Viamonde) has participated either directly in workshops or indirectly through Tricycle events and activities. Each high school worked on activities with their elementary feeder schools with the help of York university students.

The record holder for aggregated distance during an event is Le Collège Français with over 43 km in one hour with its 4 elementary schools. With an average of just over 14 km per event, Projet Tricycle is contributing to active living while promoting active transportation as a fun and viable environmental solution.
---
Price of Gas Hits Record Highs Across Canada in May
EcoDriver display at Durham Sustain
Ability's "Ajax Green Living Days."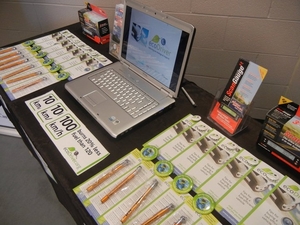 Last month, the price of a litre of gas reached an all time high in many parts of Canada; in the Greater Toronto and Hamilton area, it rose to $1.39 per litre, promoting outrage from consumers and cries of "what can we do about it?"

Many suggestions were given in the mainstream media, most of which are promoted in Green Communities' popular EcoDriver program. However, the media paid scant attention to one of those strategies – active transportation!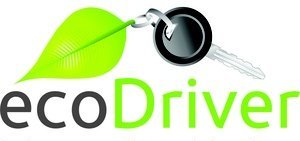 Let's all do our part to spread the word that active transportation is a big part of the solution - walking and cycling and other forms of 'human powered' transportation for short local trips saves both money and the environment.


---
iCANwalk Anywhere in Simcoe Muskoka
On June 1 the Simcoe Muskoka District Health Unit (SMDHU) launched a 5 month iCANwalk campaign to encourage local folks 18 years and older to use active transportation as part of their daily routine. The campaign fits into a larger goal of increasing daily physical activity levels throughout Simcoe County and the District of Muskoka. "Over the past few years we have done a lot of work around creating healthy communities with a focus on the built environment and active transportation", says Lori Hunter, a Public Health Nurse with SMDHU.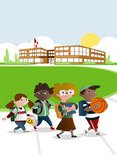 The key tool in their campaign is the iCANwalk Pledge. The Pledge asks you to identify locations in your community that you could easily and safely walk or bike to, then pledge to use active transportation to get to them instead of driving. The built in calculator then tallies your total km walked or biked, GHG emissions reduced and money saved in fuel costs. In addition to the iCANwalk pledge, SMDHU have taken advantage of the many great free resources on the iCANwalk web site, like graphics to create postcards, banners, print and radio ads for the campaign.

Letters to all the areas Mayors and members of Council, First Nations Council's in Simcoe County, and the District of Muskoka, have invited them to participate in the campaign and take the iCANwalk Pledge. "The SMDHU is focusing on healthy lifestyles as a way to prevent chronic disease, and active transportation is a big part of that", says Christine Johnson, also a Public Health Nurse with the health unit.

To find out more about the SMDHU's iCANwalk campaign, check out their website. If active transportation is a priority for your health unit or public health organization, consider following SMDHU's lead and using the iCANwalk Pledge and other resources in a local campaign.
---
Pedestrian & Bicycle Information Centre (USA) Announce Inaugural Walk Friendly Communities
On April 26, the Pedestrian & Bicycle Information Centre announced the inaugural awarding of "Walk Friendly Communities" designations to eleven U.S. communities for their commitment to improving walkability and pedestrian safety. "The WFC recognition recognizes communities that help set the bar in fostering and accommodating walking" said Carl Sundstrom, WFC program manager. The accomplishments of these eleven communities provide excellent ideas for Canadian communities to copy or adapt and can be found on the WFC website.

Seattle, Washington (Platinum designation) - Hoboken, New Jersey (Gold designation)

| | |
| --- | --- |
| | |
---
University of Alberta Study Shows Value of Community Walking Maps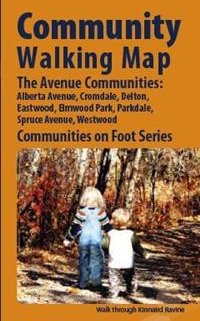 As part of the "Community Health and the Built Environment" study, completed by the University of Alberta and funded by the Heart and Stroke Foundation of Canada, in partnership with the Canadian Institutes of Health Research, it was demonstrated that community walking maps can have a significant impact on encouraging walking and walking to everyday destinations in the community. The "Communities on Foot" Map Series is a joint project of Walkable Edmonton and the Community Health and the Built Environment Project. See the evaluation executive summary for exciting details.
---
'Tis the Season for Open Streets/Car Free Events
TORONTO: Kensington Market's Pedestrian Sundays is celebrating its 8th season. Pedestrian Sunday is the last Sunday of the month from May to October.
Kensington Market's Pedestrian Sundays

| | |
| --- | --- |
| | |
ONTARIO: The Ontario Communities walkON project visited Thunder Bay in April (see May Walkolution News for update).

OTTAWA: Sunday Bikeways have been operating for forty years and although primarily attracting cyclists, the over 50 km of roadways closed to cars on summer Sundays also attracts in-line skaters, skateboarders and walkers. It is operated by the National Capital Commission.

LONDON: Its first car free Sunday in 2010 was so successful that this year it is back as a weekend-
long Car Free Festival taking place EVERY weekend from June through to September.

CAMROSE, ALBERTA: Hosting its 54th annual "Jay Walkers Jamboree." This is one of Alberta's longest running street festivals. Expected attendance this year: over 30,000!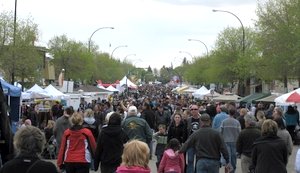 Thinking of planning an open streets event?
Why not time it to coincide with "World Car Free Day" to be part of a global movement to open the streets to all forms of movement and activity?
Start planning today!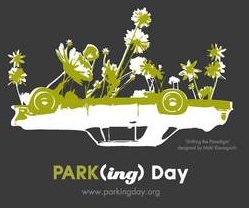 If an open street festival is too large an undertaking for your community, then consider starting with a simple parking space? The third Friday in September is also "World Park(ing Day)" when paid parking spaces the world over transform into temporary parks for a range of activities.
---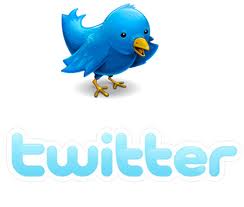 Visit Brantford's Active Transportation Group on Facebook,
or follow them on Twitter: @Brantford_ATG

---
UN Decade of Action for Road Safety (2011 – 2020)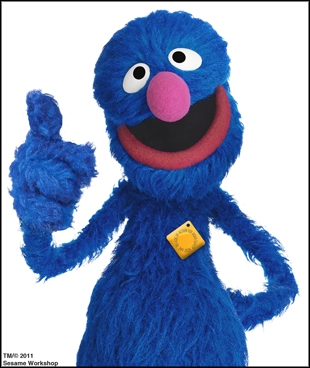 On May 11, the United Nations launched the Decade of Action for Road Safety with high profile events around the globe. The initiative's goal is a "global effort to save five million lives and prevent 50 million serious injuries" on the world's roads. The resolution to declare a decade of action was endorsed by over 100 countries, including Canada and it will include a focus on fatalities and serious injuries to pedestrians and cyclists. Follow these links for information about the initiative:
Decade of Road Safety Launch in Croatia (left) and Russia (right)

| | |
| --- | --- |
| | |
In the News

ONTARIO: The Ontario Communities walkON project visited Thunder Bay in April (see May Walkolution News for update). The following letter to the editor appeared in a local paper hinting at the momentu m that has been generated as a result.

NOVA SCOTIA: The Province of Nova Scotia announced speed reductions of 20 km/h, from 50 km/h to 30 km/h, in all school zones. This is exciting news for active school travel and we congratulate the Ecology Action Centre for advocating for this significant change.

Now we need to make this a national standard – according to Safe Kids Canada a pedestrian is eight times more likely to be killed by someone driving a car at 50 km/h, compared with 30 km/h.
---
UPCOMING EVENTS

Follow the results of the 2011 Commuter Challenge which took place June 5 – 11. The Commuter Challenge was hosted nationally by the Sustainable Alberta Association, and locally in the Greater Toronto and Hamilton Area by Smart Commute.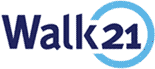 Walk21 Vancouver 2011
October 3-5
Registration now open. Conference plenary speakers announced.


ACT Canada Sustainable Mobility Summit: Shaping Urban Travel Choices
October 30 – November 2, 2011
Vancouver


---
Ontario Walkolution Funding
Green Communities Canada Walks is pleased to announce the awarding of two project grants from the Healthy Communities Fund from Ontario's Ministry of Health Promotion and Sport:
Walking and Wheeling: Healthy, Happy, Active School Travel has received $171,830

Ontario Walk Friendly Communities Designation Development has received $264,480
Both grants are for a two year period. We thank the Ministry for their continued support for our Ontario Walkolution.
---
Our partners