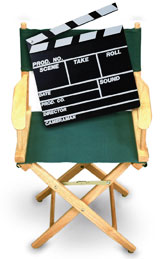 Over 180 Videos Now Available!
Melissa Verplank's


First eBook!
"Why Dogs Shouldn't Wear Tutus" is the newest book from Melissa Verplank, with whimsical illustrations by Lisa VanSweden. This eBook is available for download to your computer. Use your favorite PDF reader to view and print this informative edition featuring 115 tips for professional pet groomers. This eBook features:
Informative tips to use every day
An easy-to-print format
Colorful illustrations
Business building information
Easy to grasp nuggets of wisdom
This fun little book is filled with great tips inspired by over 30 years in the pet service field. Join 'Petunia' (the Bulldog) and 'Twinkle Toes' (the fairy) along with a few of their friends as they present the golden nuggets. Twinkle Toes is busy sprinkling the fairy dust of knowledge throughout the pages of this charming new eBook.
Regularly priced at $14.95, it's available now for $9.95!
LOOK FOR THIS FANTASTIC ITEM AND SO MUCH MORE ON MELISSAVERPLANK.COM!
110 Chicago Drive
Jenison, Michigan 49428
616.667.7297
Customer Service Questions?
customerservice@learn2groomdogs.com
Billing Questions?
Technical Problems
and Suggestions?
Having Trouble Watching Videos on Your iPad or iPhone?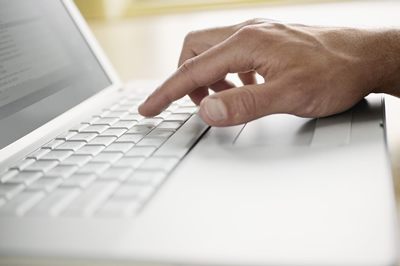 iPad and iPhone users will need to download Skyfire, software that permits our streaming videos to be viewed on Apple devices. The download only takes a few moments!
Follow the link below to get started:
Complete Video List Available!
Learn2GroomDogs.com offers
a COMPLETE video list
on our Home Page.
Scroll to the bottom of the Home page and click where you see
You can choose any video from the
drop down list...
and it will take you directly
to that video!

Learn2GroomDogs.com works best with Firefox

From the Archives
Joe is on the set before a live audience presenting his power packed lecture of how to grow a successful business. This is a multi segment presentation that focuses on key elements, that when executed correctly, can assist a business owner, manager or staff member reach his/her goals and the goals for the business. Some of these goals include desired income, profitability, sales, employee satisfaction, client loyalty, strong reputation and much more!
Session #1: Building a Successful Business - Self/Staff Improvement
Whether you are the owner or the employee, personal motivation and attitude are the keys to success. So how can you influence motivation and attitude? Armed years of real world experience leading large teams of pet professionals, Joe guides you through a journey of thoughts and ideas. His no-sense approach allows you to grasp concepts immediately on how to influence both yourself and your team towards a positive work environment. As a bonus you get to have Joe guide you through his game, The Millionaire Manager Game and yes, he does share the answers with you!
Approximate Running Time: 55 minutes
* Make sure you allow the video to pre-load a few minutes prior to viewing for uninterrupted play.
Joe Zuccarello is an independent Pet Industry Consultant specializing in business management, operations management, sales training, and profit maximization. To inquire about his services, please email him directly at joezuccarello@yahoo.com.
From the Archives
Grooming the Pet Scottish Terrier
Lisa Leady has been involved with the AKC conformation show ring for years. Terriers are her specialty. Watch as she leads you through the grooming process. She points out highlights of the breed standard and tells you how to properly set the pattern. Lisa also provides pointers on blade choices and tools to use. Scottie heads are one of the trickiest to trim and Lisa shows you how you can easily complete this aspect on any Scottie in your own clientele.
In this video you will learn:
Why a skip tooth blade works well on this breed
How to shape the tail and rump
How to use thinning shears to correct a top line
How to shape the classic Scottie head
Tricks to get the ear tufts correct every time
Approximate Running Time: 46 minutes
* Make sure you allow the video to pre-load a few minutes prior to viewing for uninterrupted play.
Welcome to Learn2GroomDogs.com. Select from 182 training videos - all available with just a few simple mouse clicks!
Learn2GroomDogs.com (and cats) is for you if:
You are a solo stylist or work in a small shop and want to see how your work compares to top level stylists
You struggle to complete 6-8 or even 12 grooms daily with ease
You are looking for an easy way to make visual enhancements
You struggle with efficient tool use
Handling difficult pets drives you crazy
L2GD.com (and cats) is a unique way to get the edge on your competition. Our Training Partners are the tops of their fields. For the first time ever, you don't have to travel to shows or clinics to learn the secrets of the masters - we bring them right to you!
Here are a few of the topics you'll learn about in the videos that are going up for full view today.
Which areas are considered 'flatwork' on a Wire Fox Terrier - Lisa Leady
How your high school geometry lessons apply to dog grooming - Lisa Leady
By using the right tools, you can give great style to a matted black and white Doodle - Suesan Watson
How much coat should be on the head of an Old English Sheepdog in show coat - Jeri Hoppe
How to angle the ears into the jaw-line to help frame the face on a Maltese in a pet trim - Courtney Ramstack
We have some amazing footage to share with you. See what is on our editing table in these fabulous Sneak Peeks for our latest release.
Tips on how to communicate with owners about an aging pet - Suesan Watson
Holds that you can use to help stabilize a larger, older dog - Suesan Watson
How strategically trimming the face can help make the expression "pop" - Courtney Ramstack
How to avoid making the dog look 'low on leg' and 'dumpy' - Lisa Leady
Which shears work great on a super thick coat - Jeri Hoppe
Membership pricing as low as $33.60
Please take a moment to check out our "Membership" tab and be sure to share this link with all of your friends and associates!
Happy Trimming,
Melissa Verplank
Great Videos Going Up
for Full View
Grooming the Pet Wire Fox Terrier
In this lesson, Lisa Leady shows you how to groom a pet Wire Fox Terrier. She uses a combination of hand stripping, clipping, and scissoring techniques. Her focus is on the proper breed profile as she hand strips the bulk of the body coat. By doing this, Lisa retains the correct coat texture and brilliant color. In the areas that are more sensitive, she switches to clippers for the comfort of the pet. On the legs, she uses a combination of all three techniques to shape the columned legs and round the feet. This grooming lesson is perfect for beginners and more advanced stylists. Lisa does a fabulous job discussing hand stripping techniques in detail through the entire video. She also talks about breed profile and how to create the illusion of the proper 45° lay back in the shoulder - on a dog that doesn't have it! We have broken this video lesson into two sections due to the extent of the content.
In Lesson 1 you will learn:
What type of coat is being removed with the hand stripping process
How to dull a knife that is too sharp
Which knives Lisa prefers
Which areas are considered 'flatwork'
If you are new to hand stripping, how you will know if you are doing it right
Approximate running time: 26 minutes
Click here to see the full video!
In Lesson 2 you will learn:
How to set the pattern lines on the throat and head
How your high school geometry lessons apply to dog grooming
How far the chest should come down
When you should tidy up your hand strip work with clippers
How to set the eyebrows
Approximate running time: 50 minutes
Grooming a Black & White Doodle/Poodle
Suesan Watson, CMG
How many of you have owners who say, 'Cut it down but leave it fluffy?" That's just what Sue was faced with on this Doodle type dog. Making the situation even more challenging, this was a very large dog with a soft curly coat. Once she got her hands on the coat, Sue realized the real problem - this dog was extremely mattted! In this lesson, Sue shows you how to deal with a matted coat yet still leave the dog "fluffy." The client wanted a Portuguese Water Dog type style. She couldn't totally comply with the owners wishes. However, she was extremely creative with her styling techniques. Sue uses a variety of metal snap on combs to trim this dog - and - work thorough some left over knots. She finishes this pet with scissors to smooth out the trim and camouflage some of his minor structural faults. As a bonus, Sue shows you how to work with a feisty dog that does not appreciate the de-matting process. She also gives you great tips on how to educate the owner to avoid this condition in the future.

In this video you will learn:
How to communicate with the owner when their dog is in poor condition
How you can still give a matted pet great style by using the right tools
How to modify a trim to best suit the situation
How to effectively work with a dog that wants to bite to win trust and cooperation
How to work effectively with metal snap-on combs
Approximate running time: 58 minutes
How to Prepare an Old English Sheepdog for the Show Ring
Jeri Hoppe
Jeri Hoppe has gained great respect in the professional world with OESD. She has exhibited this breed successfully for years in the AKC shows. Not only does she win with them in the breed ring - but also in the pet grooming arena. In this lesson, she shows you how it's done. The breed has an abundance of hair. This coat needs special care with brushing so it can present the proper profile when shown. Trimming and teasing in strategic areas help accentuate the standard or camouflage faults. Jeri shares a wealth of secrets she has learned over the years to turn out a stunning Old English Sheepdog in full coat.
In this video you will learn:
How to trim the rear to create the illusion of a square dog
How to remove coat to show of the angles of the dog
What type of shape you should strive for with the front legs
How much coat should be on the head
What "God's Handle" many dogs naturally have
Approximate running time: 48 minutes
Grooming a Maltese Puppy
Courtney Ramstack, CMG
In this session, Courtney grooms an adorable Maltese puppy. She shows you how to create a shorter style that plays up the positive features of this breed. Courtney uses a combination of guard combs and thinning shears to get the look. As she works with her guard combs, she clearly demonstrates how to get a smooth, track- free cut. She shows you how to quickly trim angles on the front and rear of the puppy, showing off its structure. Courtney finishes the trim with a charming head style, tying up the top knot, highlighting his gorgeous dark eyes and trimming the ears so they blend with the jaw-line.
In this video you will learn:
How to use the image of a 'bobble head' to help you set your neck line
How to create chaps on the rear legs
How to easily flip shears in your hand while working AND hold the comb all at the same time
How to use thinning shears to make the eye expression "pop" - and how to do it safely
How to angle the ears into the jaw-line to help frame the face
Approximate running time: 43 minutes
Can We Talk? How to Deal with Geriatric Pets
Suesan Watson, CMG
There comes a time when every professional pet groomer must deal with an elderly dog, the feeble dog, or the dog who is dealing with dementia. They can be challenging, but with the proper mindset and some basic skills you can help keep the pet safe and secure. In this session, Suesan Watson shows you how to deal with the older pet. Her experience comes from a career full of dealing with pets of all ages.
Dealing with a Geriatric Dog on the Grooming Table
Suesan Watson, CMG
This lesson is not about grooming a dog to breed profile! Instead, it is about grooming an older dog that is unstable on the grooming table. Sue talks about the nearly nonexistent coat that is so common in older dogs. Matted or tangled fur does not typically grow back. The aging Irish Setter used for this demonstration needed all of Suesan's almost 40 years of professional pet experience. She shows you how to work safely with an elderly pet. She also offers ideas on how to communicate with the owner about their aging dog. She'll help you understand what the limitations are and what your number one focus needs to be - and a gorgeous groom isn't on the list!
Grooming a Pomeranian Mix Bringing Out a Charming Expression
Courtney Ramstack, CMG
In this session, Courtney grooms an adorable Pomeranian/ Maltese mix. This dog is as cute as a button, however, she has her own set of challenges. She is an older dog that needs some special handling in order to keep her safe and secure. She also has a bit of a feisty attitude -- biting Courtney twice during the filming of the session. This lesson is not just about grooming using guard combs, scissors, and thinning shears. Much of this lesson deals with handling an older dog, including the mental focus that you need to do it safely. Courtney is a master at not getting flustered!
Retriever
Lisa Leady, CMG
Lisa Leady demonstrates how to get a show look on a pet Golden Retriever. When she starts grooming this dog, the coat is packed with undercoat. Goldens should be athletic and muscular with a soft, pleasing expression. When grooming them, you want to show off these traits. Having large amounts of undercoat does not achieve the physically fit appearance and the excessive undercoat ends up all over the owner's home. Lisa shows you how to work with carding tools to make even a couch potato look athletic. She strategically removes bulk to bring out the angles of this dog. She demonstrates how to trim the head with thinning shears to get the soft expression so typical of this breed. This may not be a show dog, but by the time Lisa gets done with her, she looks show ring ready.
How to Groom a Pet Old English Sheepdog in a Long Puppy Cut
Jeri Hoppe
Jeri grooms anywhere from 20 to 30 OES per month, (yes, we all agree she's crazy!) In this demonstration, she trims a show coat into a more manageable length. Accentuating key points such as the steep angle over the rear, a rise over the loin, cylindrical front legs, a pear shaped body, and the classic Old English head helps this dog retain much of the OES charm. She has removed over half the total length of coat with scissors and blending shears. This dog has an amazing thick, dense coat. As Jeri says, "It's like trimming carpet." Join Jeri as she molds and sculpts this dog into one that has loads of personality and style.