2012 Programming & Events
Four New Program Formats from your Chapter!



Watch for upcoming events from USGBC West Michigan. New programming will occur in the following four formats:



1|

GREEN YOUR LUNCH

-

These lunch & learn events will be held on or around the 1st Friday of the month from 12:00 p.m. - 1:00 p.m. A featured speaker will present on a relevant topic. These events are BYOL - Bring Your Own Lunch and free to members. Non-members will be charged $5.00 to register.

Click here for the

FIRST EVER GREEN YOUR LUNCH

on March 2nd at

C2AE

.

2|TOURS -

Tours will be held monthly in a recently certified building. Join us to hear the processes and view the outcome of a particular location's certification.



3|WORKSHOPS -

Workshops will be held

every three months and will be eligible for CMP credits.

4|MEMBERSHIP MEETINGS

-

Membership meetings will occur once quarterly. This will be an opportunity to network with your fellow sustainability and LEED professionals.
Southwest Branch
LEED Green Associate Study Group


The U.S. Green Building Council Southwest Michigan Branch is offering a facilitated study group to prepare individuals for the challenging LEED Green Associate (GA) Examination.
Classes will be held at:
277 S. Rose Street, Suite 5000
Facilitated classes will meet bi-weekly from 6:00 p.m. - 8:00 p.m. on the following dates:
March 13, 2012
March 27, 2012
April 10, 2012
April 24, 2012
Click here for a registration form and more information
The next Green Schools interest circle will be meeting via conference call. There are many new and exciting initiatives to discuss! Please join us by dialing in on Thursday, March 15th at 8:30 a.m. The call will last approximately one hour.



Dial In: 559-726-1000

Access Code: 1047187#


Questions? Please contact Renae Hesselink at Renae.Hesselink@enichols.com.
Greening the Heartland 2012
CLICK HERE for an update on the Best Practices Exhibition for Greening The Heartland 2012 along with links to additional support documentation. A sample poster has been made accessible from the website along with a poster template.
Membership Committee
Looking to connect with fellow LEED Professionals? Hoping to network with other professionals focused on sustainability? Consider serving on our membership committee!
USGBC West Michigan is looking for volunteers to serve on our membership committee. Board liaisons Dennis Bekken and David Rinard will be serving on this committee and assisting in its development. If you are interested in joining us, please contact
admin@usgbcwm.org
.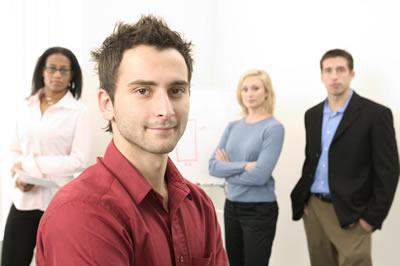 Welcome to all of our new and renewing members!
John Borgerding, Jr., The Muskegon Chronicle
Phlip Meyer, City of Holland
Rebecca Westmaas, Ready Set Clean
Mark Perry, Advanced Building Control Systems Inc.
Brian McCarthy, Delta Dental of Michigan
Dan Green, Huron Band of Potawatomi
Gavin Gardi, The Christman Company
Kris Ford, Owen-Ames-Kimball Company
Brian Shultz, GRCC/Tassell M-TEC
Margaret Fields, MDEQ
Tom Folkerts, CDR Disposal Service, Inc.
Russ Boersma, Arrowaste Inc.
Curt VanHeuvelen, Eikenhout, Inc.
Matthew Fennema, Kent Companies, Inc.
Chris Fennema, Kent Companies, Inc.
Shawn Merkel, Kendall College
Our membership committee is looking for additional committee members. If you would like to be part of this committee please email admin@usgbcwm.org.
Visit our web site http://usgbcwm.org/membership for more information about membership.
Letter From the Chair:
2012 will be a year of changes for National USGBC membership. Beginning March 1st the Third Public Comment period for the new LEED 2012 Rating System will be open. Voting is scheduled to start in June of this year. Arriving later this year from USGBC is a their new website providing social networking connections and weekly LEED online updates.
Beginning in March our local Chapter will start providing four different types of programming. Programs will be held for both education and networking opportunities. These programs include "Green your Lunch" a brown bag lunch program (monthly), Workshops (every three months), Membership Meetings (quarterly), and Project Tours (monthly). Deb Sypien and Renae Hesselink are working on completing this year's schedule of programs. More details on this schedule will be released in early March. Many of the events will be free to Chapter members. Now is the time to join!
Kris Ford, LEED AP BD+C, Owen-Ames-Kimball, Chair
Lead an Interest Circle
Support the Chapter with your continuing membership, so that we can support you.
Send newsletter content to admin@usgbcwm.org. Articles welcome!
Make a tax-deductable contribution to your Chapter.
Contact

admin@usgbcwm.org with articles for our monthly radio show. WGVU FM airs a 20-minute interview show the fourth Monday of each month titled Getting Green - Hosted by Shelly Irwin. It's an opportunity to educate and communicate all things green. We are looking for ideas, topics and potential guests.