Linus Torvalds to be Named Recipient of Inaugural ITechLaw Achievement Award at San Francisco Conference
ITechLaw will welcome a record number of attendees to its 2011 World Technology Law Conference & Annual Meeting, May 12-13 in San Francisco, CA. In addition to a special 40th anniversary tribute, the 2011 conference will honor the recipient of the inaugural ITechLaw Achievement Award, which is given to an individual who has made a significant and demonstrable achievement in technology. The recipient of the 2011 award is Linus Torvalds, creator of the Linux kernel and current Linux Foundation fellow who oversees the open source development of the widely-used Linux operating system.
Jim Zemlin, Linux Foundation
Accepting the award on Torvalds' behalf will be conference keynote speaker Jim Zemlin, executive director of the Linux Foundation. Zemlin works with the world's largest technology companies, including Google, Hewlett-Packard, IBM, Intel, Nokia, and others, to help define the future of computing on the server, in the cloud, and on a variety of new mobile computing devices. His work at the vendor-neutral Linux Foundation gives him a unique and aggregate perspective on the global technology industry.
In addition to the presentation of the award, the 2011 World Technology Law Conference and Annual Meeting will feature two days of exceptional educational programming that will include a retrospective of the last 40 years of technology law plus a look to the future for
the next 40 years. Additionally, the conference will feature panel discussions and roundtable breakout sessions on hot technology law issues in key practice areas, including: protecting information in the cloud, managing data privacy, social networking, and e-commerce, among many others. The conference also will offer attendees a variety of networking opportunities and social gatherings. Beyond the strong educational content offered at the event, part of the vibrancy of this conference is the diversity of the attendees and speakers from a wide cross-section of the technology law sector.
Voting Now Open - ITechLaw 2011-2012 Board of Directors
Voting is now open for the ITechLaw 2011-2012 Board of Directors. All members in good standing are encouraged to place their vote for the distinguished nominees. The Nominating Committee - which includes Immediate Past President Ursula Widmer, Dr. Widmer & Partners, Bern (Chair); Treasurer John Beardwood, Fasken Martineau, Toronto; and Board Member Ole Horsfeldt, Gorrissen Federspiel Kierkegaard, Copenhagen - has reported to the President its proposed candidates for election as Directors and Officers of the Association for the year 2011-2012.
Nominated to serve as Members of the Board of Directors:
Jaime Angeles, Santo Domingo, Dominican Republic
Belen Arribas, Barcelona, Spain
Susan Barty, London, England
Ceylin Beyli, Istanbul, Turkey
Paulo Brancher, Sao Paulo, Brazil
Peter Brautigam, Munich, Germany
Domenico Colella, Rome, Italy
Roopa Doraswamy, Bangalore, India
Christian Frank, Munich, Germany
Axel Funk, Stuttgart, Germany
Ole Horsfeldt, Copenhagen, Denmark
Bradley Joslove, Paris, France
Stephane Lemarchand, Paris, France
Don McAleese, Dublin, Ireland
Jose Ramon Morales, Barcelona, Spain
Charles Morgan, Montreal, Canada
Matthew Mousley, Philadelphia, Pennsylvania, United States
Haakon Opperud, Oslo, Norway
Michael Peeters, London, United Kingdom
Rory Radding, New York, New York, United States
Ira Schwartz, Phoenix, Arizona, United States
Alan Sutin, New York, New York, United States
Pekka Tarkela, Helsinki, Finland
Robert Weiss, Chicago, Illinois, United States
Eugene Weitz, Berkeley Heights, New Jersey, United States

The Nominating Committee has reported to the President its proposed candidates for election to serve as Officers of the Association:

President - Alexander Blumrosen, Paris, France
Vice-President - John Beardwood, Toronto, Ontario, Canada
Treasurer - Kiran Sandford, London, United Kingdom
Secretary - Sajai Singh, Bangalore, India
Assistant Secretary - Jenna Leavitt, Los Angeles, California, United States
Immediate Past President - Sandra Jeskie, Philadelphia, Pennsylvania, United States
We encourage all members to please take the time to exercise your voting rights. Your participation supports the leadership of the Association, and the growth and success of ITechLaw.
ITechLaw Returns to Estonia for 4th Annual Tallinn Conference
The International Technology Law Association and Enterprise Estonia are pleased to present the
4th Annual Tallinn Conference,
a two-day program focusing on the needs and requirements of technology companies as they expand beyond the boundaries of the region.

This program, taught by a panel of recognized international experts, will feature presentations on selected legal and business topics that technology companies and their legal advisors need to be aware of as those companies expand their reach into global markets. One of the highlights of the program will be a keynote address by the Honorable Toomas Hendrik Ilves, President of the Republic of Estonia.

Other session topics include:
Marketing and Branding Lessons: Pitching the Company and the Product
Public Procurement in Estonia and EU: How to Compete for the Contract
Financing the Startup: FFF and Angels
Acting in the Cloud: Its More Than Just Cloud Computing!
Venture Capital Panel Discussion
Plus, many opportunities for networking
Registration for the 4th Annual Tallinn Conference is complimentary at
www.itechlaw4tallinnconference.eventbrite.com
.
Download Complete Brochure (PDF)
Local Representatives Update: Rome
On March 16th, 2011, local members of ITechLaw met in Rome at the offices of Portolano Colella Cavallo Studio Legale for the second periodic breakfast meeting of the International Technology Law Association, arranged by the Italian Local Representative Domenico Colella, partner of the firm. The first breakfast meeting was held in Milan at the end of 2010.
The meeting began with an introduction by ITechLaw's Immediate Past President Ursula Widmer and was attended by many of the Italian members of the Association and several guests.
Members discussed ITechLaw's upcoming events, such as the 2011 World Technology Law Conference & Annual Meeting, and other new initiatives and opportunities available to members (webinars, roundtables, Substantive Law Committees/Working Groups, publications, etc.). In addition, there was a discussion about some initiatives to be possibly arranged at a domestic level in Italy.
Finally, the attendees discussed the latest legal developments relating to the technology industry, with specific discussion of the Consultation issued by Italian Communications Authority on net neutrality.
The next breakfast meeting will be arranged in Milan. Please contact Domenico Colella for more information about ITechLaw activities in Italy.
ITechLaw Introduces Mobile App
ITechLaw is pleased to introduce its own mobile app, a Web site designed for the mobile phone with application-like functionality that will allow our members to log in to the ITechLaw Member Center to access the member directory, recent conference materials and other ITechLaw publications on the go. The ITechLaw mobile application is designed for both Apple iOS and Google Android platforms.
To download ITechLaw Mobile, visit www.itechlaw.org from your mobile phone. Click Mobile Member Log-In at the top of the page to view the Member Center on your mobile phone.
ITechLaw Memberships Expire June 30, 2011 - Renew Your Membership Today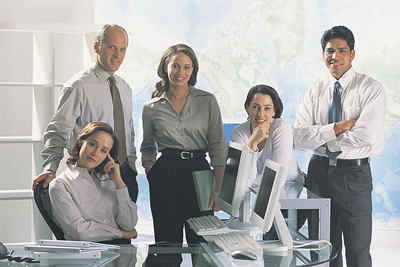 What a terrific year for ITechLaw and its members! As ITechLaw celebrates its 40th anniversary (1971-2011) as the leading global organization for legal professionals focused on technology and law, we hope you will continue your support and participation in ITechLaw during this momentous year.
Over the past year, ITechLaw has strived to bring to our members new and improved benefits. Recent additions include:
Monthly webinars on substantive technology law topics, offered at no cost to our members;
Up-to-date content through committee projects, such as the E-Commerce 4th Global Survey of E-Commerce Legal Developments and the International Survey of Benchmarking Terms;
New committees, including the Arbitration & Mediation Committee and Virtual Worlds & Video Games Working Group;
Interactive workshops at ITechLaw conferences, led by each ITechLaw committee;
Increased social media activity from Twitter, LinkedIn, and Facebook;
Expanding member resources, such as free access to the Practical Law Company Cross-Border Handbooks on outsourcing, IP and data protection, as well as the daily newsfeed and monthly eNews; and
ITechLaw's own mobile app, a mobile device-friendly way to view the member directory and other member resources on the go!
Most ITechLaw memberships expire June 30, 2011. You can renew your membership online at our Member Center. Please log in and choose "Renew Membership." If you need password assistance or need an invoice for your membership renewal, please contact ITechLaw Member Services.
Global Industry Briefs
Gaming and Betting In Germany
Submitted by Michael Schmittmann, Heuking Kühn Lüer Wojtek, Düsseldorf
Recent decisions by the European Court of Justice triggered a shift in the German gaming and betting markets, eroding long established state monopolies. The German legislature reacted to these decisions sooner than expected by opting for a concession system that opens the German market for private sports betting providers starting in 2012. Details are still to be fleshed out before a final decision will be made in April.
Against this background and for your information, the Gaming & Betting Law Task Force of Heuking Kühn Lüer Wojtek has prepared a brief guide to Germany's gambling law and the current political developments. Read more.
Submit Your Global Industry Brief
In addition to ITechLaw's quarterly online law journal for members, the eBulletin, ITechLaw often provides 1-2 short articles in eNews each month. eNews articles cover not only short legal updates but also give members an opportunity to share their unique professional experiences as they relate to ITechLaw.
ITechLaw encourages members to contribute to its publications. For more information or to submit your articles, please contact us. Submissions are subject to editorial discretion. Articles not used in eNews may be used in the eBulletin and vice versa.
ITechLaw Member News
The ABA has recently published the 4th edition of "
A Practical Guide to Software Licensing for Licensees and Licensors
," by
H. Ward Classen, Computer Sciences Corporation, Hanover (MA), United States
.
Maria de Lourdes Lopes Dias, Lopes Dias & Associados, Lisbon
, and colleagues recently collaborated on the article, "
Getting the Deal Through - Life Sciences 2011
." This article is reproduced with permission from Law Business Research. This article was first published in Getting the Deal Through - Life Sciences 2011 (published in February 2011; contributing editors Alexander Ehlers and Cord Willhöft, of Ehlers, Ehlers & Partner) and may not be reproduced in competitors' publications. For further information please visit
www.GettingTheDealThrough.com
.
ITechLaw Past President Roy Freed, Canton (MA), United States
, will speak at a joint meeting of the Boston Chapter of the IEEE Computer Society and GBC/ACM on the topic "From Introducing Computer Law in 1960 to the Modern Law of the Mind," on May 19, 2011. For more information, please visit
http://ewh.ieee.org/r1/boston/computer/freedtalk.html
.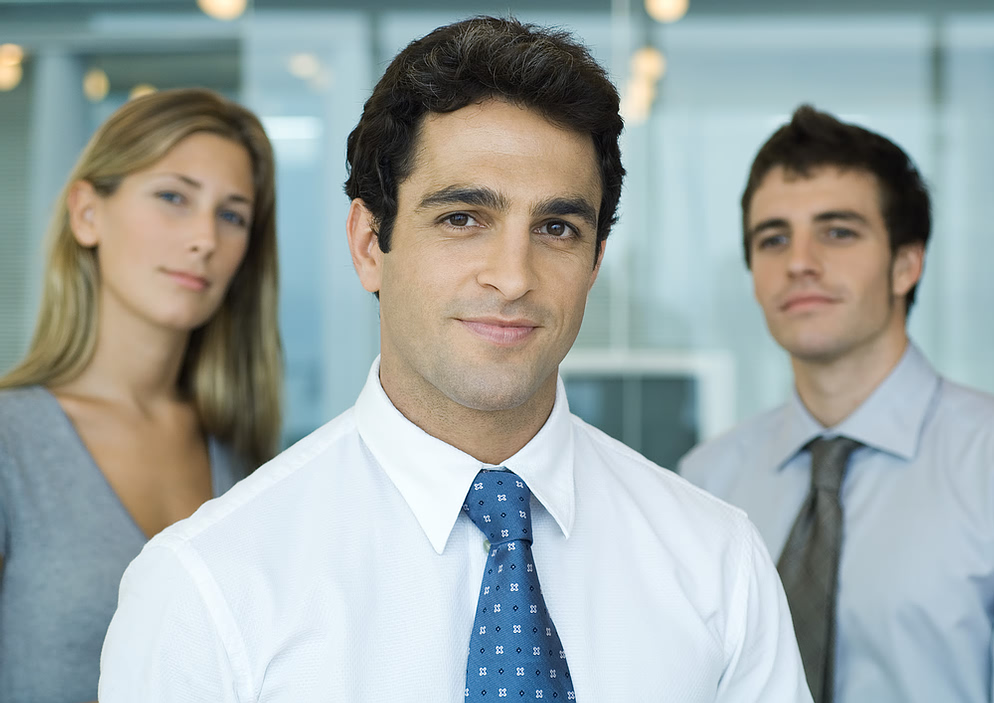 ITechLaw welcomes member updates regarding firm changes, recent pu
blications, speaking engagements
and more.
by the 8th of each month for inclusion in that month's eNews.
ITechLaw Welcomes Its Newest Members!

Name
Organization

Country

Oludare Aborowa
Herriot Watt University
United Kingdom
Eva Fredrikson

Advokatfirman Vinge KB

Sweden
Chung Nian Lam
Wong Partnership LLP
Singapore
Jonathan

Moncrieff

Stikeman & Elliiott LLP
Canada
Almar Sehver
AAA Legal Services
Estonia
President's Column
By Sandra A. Jeskie
Dear ITechLaw Members and Colleagues,
It has been a great honor to serve as President of ITechLaw this year. As an organization, we took great strides this year, as reflected in our recent email, Ten Changes at ITechLaw You Need to Know About.
I am also pleased to unveil a new ITechLaw app for use with Apple iOS and Google Android platforms. The app will allow you to log on, review the latest conference materials and eBulletins, and search the Member Directory.
Finally, as the membership renewal process begins, we are also offering severely discounted membership pricing for law firms or in-house counsel who want to extend memberships to several members of their firm or company. These discounted membership prices can be viewed on the ITechLaw website.
In addition to a special 40th anniversary tribute at the upcoming San Francisco conference, we are presenting the inaugural ITechLaw Achievement Award to Linus Torvalds, creator of the Linux kernel and current Linux Foundation fellow who oversees the open source development of the widely-used Linux operating system. Jim Zemlin, executive director of the Linux Foundation, will accept the award on Torvalds' behalf and will give the keynote address.
None of our work this year would be possible without the extraordinary help of our executive committee, board of directors, and committee and conference chairs, and last but not least, Margot Rodger, our director of operations. I want to personally thank each and every one of them for their support, guidance and leadership over the last year.
The presidency will pass to Alex Blumrosen and the new board of directors at the end of the San Francisco conference. I wish Alex and the board well as they lead the organization into an exciting new decade for ITechLaw.
I look forward to seeing you in San Francisco!
ITechLaw Member Spotlight
Robert Bond
Speechly Bircham,
London, United Kingdom
IP, Technology &
Commercial
Principal area of work:
Technology, Data Protection and Information Security
Other areas of work:
Compliance & Ethics;
Commercial Contracts;
Computer Games;
Digital Media; and
Corporate Social Media
Recent case or transaction:
Founding and launching The I in online, a charity that provides education and training to school children, teachers, and parents about online privacy and reputation.
What technology issue(s) are you most interested in currently?
Social Media and Data Protection; the Cloud;
Virtual Worlds and the law; and Location Data
Share an interesting fact about you not in your bio:
I appeared briefly in the cult 70's movie "Don't Look Now."
What is the last book you read? In hard copy or electronic?
The Balance of Guilt by Simon Hall (who goes to my gym) on iPad.
What is the last song played on your iPod:
Dirty Mind by Jeff Beck.
ITechLaw
Member Spotlight:
Paulo Brancher
Barretto Ferreira, Kujawski e Brancher Attorneys at Law,
Sao Paulo, Brazil,
IT, Outsourcing, Corporate
Principal area of work:
IT, Outsourcing, Corporate and Antitrust
Other areas of work:
Litigation and Arbitration
Recent publications:
The book "Antitrust and Intellectual Property," published in December 2010.
Technology issues of current interest:
Data Privacy, online gambling, and Internet regulation.
What websites do you visit regularly not related to work?
What is the last book you read? In hard copy or electronic?
1808 (History of Brazil) in hard copy.
Upcoming ITechLaw
Events
June 2-3, 2011
Tallinn, Estonia
2011 European Conference
October 20-21, 2011
Oslo, Norway
Save the Date!
Continued Thanks
to ITechLaw's
Global Sponsors
DLA Piper is one of the largest global law firms and the home of one of the world's foremost technology and sourcing practices.
For further information on our innovative suite of on-line sourcing tools, visit www.dlapiperoutsourcing.com.
Find Us on Facebook, Twitter and LinkedIn!

Become a fan
of ITechLaw on Facebook and join the
ITechLaw Association group
on Facebook for ITechLaw members only.

Follow
@itechlaw_assn
for the latest on our Association updates and tech law developments.

Join our exclusive
LinkedIn group
for ITechLaw members only to network, If you are not yet a member of this group, join us today!
Contact Us!
For more information on
ITechLaw and its activities,
please visit us at:
www.itechlaw.org
The contents of this newsletter are not intended, and cannot be considered, as legal advice or opinion. ITechLaw eNews is best viewed as HTML. Please adjust your email software settings to view HTML and images.

©2010 International Technology Law Association· All rights reserved.
To opt-out of future mailings, please contact
memberservices@itechlaw.org
.