Molly's Newest E-Book
Are you tired of the "what's for dinner" dilemma and the high costs of feeding your family?
Do you spend countless hours in the kitchen?
(Is there something else you'd rather be doing?)
Don't fritter away your time, energy, and money . . .
Your life could be simpler--just use your slow cooker!
Molly Makes $7 Slow Cooker Suppers Quick and Easy
You can find more of Molly's E-Books
HERE
.
Sponsor of the Week
As many of you know, we're big fans of
the Couponizer
around here. Therefore, I thought I'd let you know that they're having a Mother's Day sale that saves you 10% off all Couponizer products (excluding combos). Just use the code SAVENOW when you check out. The offer is good through May 30.


Click HEREfor details.

On Sale at Econobusters
We are now on CD! I am so excited to announce that you can now purchase the 2009 Digest collection on CD by clicking HERE.


You can also get my cookbook collection on CD as well. Just
click this link
for details.
What I Am Currently Reading
I get asked all the time,
"Molly, what are you currently reading?"


Right now, here is what is on my nightstand:
A Look Back at May 2009
Can your child earn a bachelor's degree in high school? Is college overrated? Does your preschooler need a support group? What is homeschooling for Cs?
Each monthly E-Book Digest contains a Special Feature --an in-depth look at a specific topic.
Whether you homeschool or not, you'll especially want this real-life learning issue . . . from preschool through high school, college--and beyond!
Molly's Money-Saving Digest's special feature for May is: Learning for Life-Your Child's Education.
This month Molly includes articles about education which show you what learning looks like in real life and just how enjoyable and natural it can be! You'll also learn about money-saving ideas for college and make small changes for BIG savings, but there's a whole lot more!
This fifth edition of Molly's Money-Saving Digest is full of new, creative ways to provide for your family's needs while remaining within your budget. Molly's learning how to make the most of what she has, encouraging keepers at home in the midst of our challenging economy.
Order this past Digest today by clicking
HERE
.
Greetings!
Photo courtesy of Dreamstime

Photograh taken by Godfer

One of my favorite things to do is to take photos of my family and anything else I find snap-worthy.

My love for the camera is now rubbing off on my daughter who is beginning to take great photos. In fact, for her birthday we bought her a digital camera for her very own. She has a real knack for catching a subject at just the right time.

Teaching your children how to take pictures is a skill they will appreciate and use their entire life, possibly even landing them a dream job. If you're looking for some great step-by-step tutorials and articles on photography, be sure and check out my November 2009 Digest. It is filled with great websites, tips, and tricks for taking the best photos as well as some great ideas for what to do with those special shots.

You can also check out this photography newsletter that I wrote last year.

Now, let's go snap some great photos!


Molly Members


Have you joined the Members only program yet? If not, let me share with you about ALL the great bargains you get for only $3.95 (that is $1.00 cheaper than the Digest alone).

We have some great forms to help with your freezer cooking, lots of great links for hosting "

cents

ible" celebrations, recipe books for kids and adults, and let's not forget the Digest itself!

One of the articles that caught my eye in the May Digest was the Periodic Table of Vegetables! Curious? Come join the program and


you will get

all

of this and more for only $3.95!

If you have not signed up to become a Molly Member,

what are you waiting for?

If you purchase the Digest alone, it is $4.95! Why not save a dollar and get all the above to boot?



Featured Website
I found this really neat website through the Frugal Hacks list. If you have never been to
I Am A Money Magnet
, you will most definitely want to check them out!
Right now, there is a giveaway going on for
Just Eye wear prescription glasses
, plus you can keep up with all the latest freebies and coupons circling the Internet.
Be sure to visit and let them know that Molly sent ya!
Hey, I Can Make That!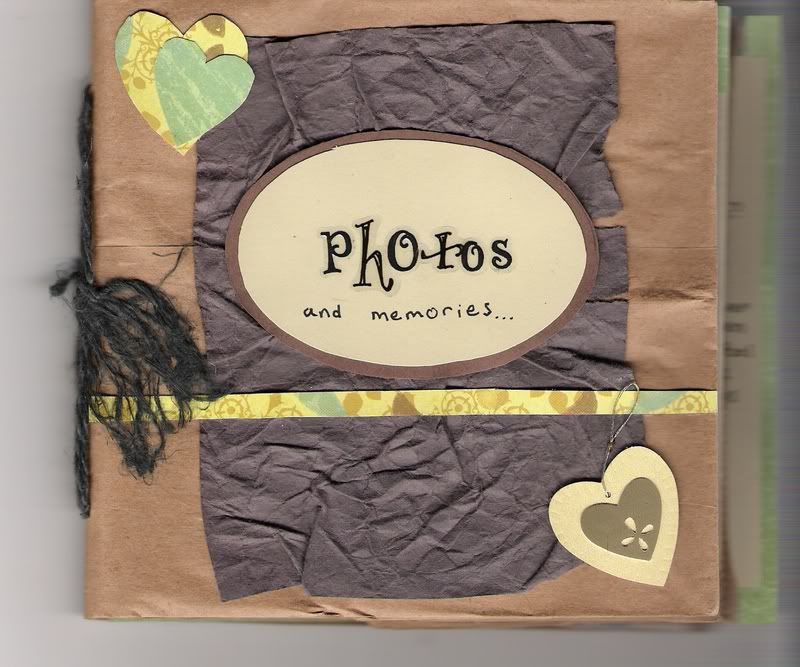 Photo courtesy of
Craftster
One of my latest and most favorite craft obsessions is the paperbag scrapbook. These are super easy to make and very frugal!
You can access the tutorial
HERE
. When you are done creating your scrapbook, fill it with those great photos you have been taking--or better yet, give it as a gift for someone else!
In the Kitchen
Photo courtesy of Kraft Foods
Who doesn't love a good cheesecake? One of my very favorites is Old Fashioned Cherry Cheesecake. It is so simple, yet elegant and tasty!
I hope you enjoy this recipe:
Old Fashioned Cherry Cheesecake


1 block of cream cheese, softened

1 can sweetened condensed milk

1/3 cup lemon juice

1 teaspoon vanilla

1 can of cherry pie filling

1 graham cracker crust


1. Combine cream cheese, milk, lemon juice, and vanilla in a mixing bowl. Mix until all lumps have disappeared.

2. Pour into graham cracker crust and place in the refrigerator for 3 hours or until firm.

3. Open can of cherry pie filling and pour on top of cheesecake.
4. Serve immediately or place in the refrigerator to chill.
Ideas From Around the Web
Molly's Money-Saving Digest
Want to enjoy celebrating in style--
but
not
blow your budget?
Do you like to create one-of-a-kind frugal gifts?
Plan NOW for a sensational "cents"ible celebration . . .
Join Molly for this month's special feature:
"Cents"ible Celebrations


Overflowing with cheerful inspiration and ideas for simple giving and thrifty living!
Don't settle for a cookie-cutter graduation party, wedding, or other event! "Cents"ible celebrations are all about
creativity
,
individuality
, and
ingenuity
--the very qualities that make frugal families thrive! And your festivity won't have to be expensive!
What about the receiver of your gifts? Tune in to his or her personality and likes to create a custom gift, given from the heart. Molly and friends share some crafty ideas you're going to love!
There's a celebration of topics included in the May Digest . . .
Gift baskets

--tie a ribbon of fun around the low-cost, custom-made container gifts you'll love to make and give-stuffed with goodies.
Unique planning forms

--to help you pull together and wrap up those special celebrations you'll be dreaming of when you read through this Digest!
How to feed a crowd

--need-to-know lists and notes for feeding 25, 50, or 100 guests!
A wedding story

--learn from one family's lovely memory and photo account; can you guess what it cost?
Each month take the wonderful opportunity to learn along with Molly, and make the most of your time and money in 2010.

Click

HERE

to view a sample of this item.

Need to economize? Subscribe to a

Molly Membership

!

For only $3.95 a month (cancel anytime!) you receive not only the monthly Molly's Money-Saving Digest, but much more! Purchase NOW!


Don't forget, you can download a free Molly binder cover from the Schoolhouse Store!