JOIN US
Council Meets
7 p.m., Feb. 3
Join us for light refreshments and a discussion of neighborhood issues, 7 p.m., Wednesday, Feb. 3, at Lawrence Middle School, 10100 Variel Ave. Questions? Write to us at
info@chatsworthcouncil.org
.
SPEAK UP
Write to Us
Have a story idea or news release? How about a question for the Neighborhood Council? Want to write a letter to the editor? Write to us at
info@chatsworthcouncil.org
.



Click here for the archive of previous Roundup newsletters.


BY PHONE OR EMAIL
Sign Up for Instant Police News


The LAPD now offers a free service that allows Los Angeles residents to sign up to receive messages directly from the police on crime, traffic, missing persons, emergencies and other public safety information directly to their phones or email inboxes.

You can sign up for bulletins based on your home ZIP code or you can register for multiple locations to keep up to date on traffic, crime and emergencies at your workplace or homes of relatives.

To sign up for this free service or for more information, visit http://www.nixle.com.


MARCH 13
Chatsworth Seniors Sponsor Health Fair
The Chatsworth Senior Center will be holding a Senior (50+) Health Fair and Open House from 11 a.m. - 3 p.m., Saturday, March 13, at the Mason Park Recreation Center, 10500 Mason Ave. Information will be available on area health services and what Senior Center programs are available. Refreshments will be served.

For information, e-mail chatsworthsenior@aol.com.


3 DAYS A WEEK
Seniors Enjoy Hot Lunches, Movies

St. Stephen Presbyterian Church is offering hot lunches for seniors at noon on Tuesday, Wednesday and Friday. Arrive at 10 a.m. to sign up.
The lunches are part of the City of Los Angeles Senior Citizen Nutrition Program.

Tuesdays will also feature a seniors exercise class. Wednesday will offer movies. And Friday there will be games and classes. Bridge will be organized after lunch. A $1.50 donation is requested. The church is located at 20121 Devonshire St.



For details, click

here or call (818) 360-7460.


APPLY BY MARCH 1
Parks Program to
Grant $368 Million


The Statewide Park Program will award $368 million in grants to projects that create new parks and recreational opportunities in underserved communities. Applications are due on March 1.



Contact Darryl Ford at

darryl.ford@lacity.org

for more information.
In addition, the Los Angeles Parks Foundation is a non-profit created to support the City of Los Angeles Recreation and Parks Department. Its mission is to enhance, preserve and expand LA City parks. This newly founded organization provides a way for communities to be better connected to their local parks through funding programs that directly benefit neighborhood parks.
For more information, see
laparksfoundation.org
.
ALL ABOUT
THE COUNCIL SYSTEM
About the Council
The mission
of the Chatsworth Neighborhood Council is to provide an open forum for public discussion of issues concerning the Chatsworth community and to facilitate communication between the City of Los Angeles and Community Stakeholders.
Map
of Chatsworth Neighborhood Council boundaries. Click
here
.
When We Meet



All volunteer

committees meet monthly. Meetings begin at 7 p.m. at the Chatsworth Train Depot at 10038 Old Depot Plaza Road, Chatsworth, unless otherwise noted.


1st Wednesday:

CNC Board at Lawrence Middle School, 10100 Variel Ave.


2nd Tuesday:
Beautification.


2nd Wednesday:
Equestrian.


3rd Tuesday:
Public Safety & Transportation.


3rd Wednesday:
Enhancements.


3rd Thursday:
Land Use.


4th Tuesday:
Outreach

Check the CNC website for last-minute changes.


KEEP IT GREEN
Here's Where You
Can Recycle Locally
Vons Shopping Center
,
20440 Devonshire St. (behind Rite-Aid)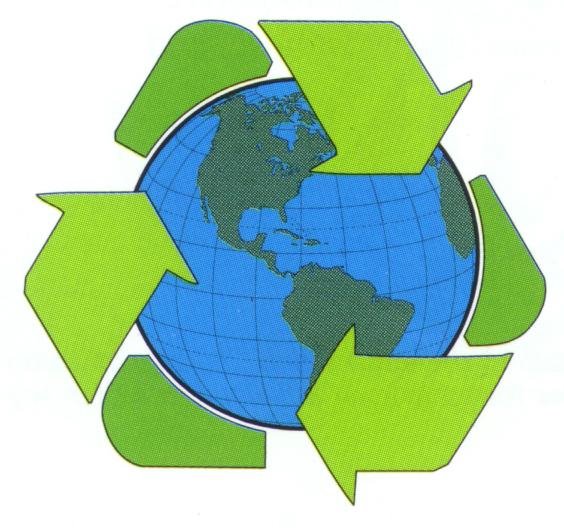 Valley Recycling Center
,
20220 Plummer St.,
818-885-7318
Budget Recycling
,
21250 Nordhoff St.,
818-998-1700
WATCH AT HOME
New Live and On-Demand Video

The Office of the City Clerk is offering new live and on-demand video and audio services of City Council meetings. For more information, please see their
flyer
.
SEEKING IDEAS
Volunteers Available for Day of Service
L.A. Works is a nonprofit volunteer action center that creates and implements hands-on community service opportunities throughout the greater Los Angeles area. They are currently looking for ideas for a Day of Service that would revitalize community centers, transitional living facilities, schools, parks, beaches, and more. All services including supply costs are free. Please contact Gil Gonzales at
gil@laworks.com
for more information.
HELP IS AVAILABLE


Facing Foreclosure? Pick Up the Phone

Need help with your mortgage? Call (888) 89-LA NHS, email counseling@lanhs.org or see http://www.lanhs.org/.



County Offers Foreclosure Aid:

The County's Department of Consumer Affairs is offering a variety of information and assistance for homeowners and property owners at risk of foreclosure, trying to refinance, or otherwise navigating through today's economic turbulence.

For more detailed information on the range of homeowner-related programs and services the department offers, visit the Homes page.



Beware of Property-Tax Scams:

Beware of firms charging a hefty fee to "assist" area homeowners in filing property assessment reduction forms. You can download them free, here: Change in Assessment form, and visit the County's Assessment Appeals page for full details on all aspects of property assessment, including proposed reductions. Property owners can also call toll-free (888) 807-2111 for assistance.



Gas Co. Has Energy Aid:

For information on the Gas Company's bill assistance programs, visit www.SocalGas.com/assistance, or call toll-free at (800) 427-2200. For energy saving tips, click HERE.

City Services
Zero Waste
The City has a Zero Waste team soliciting opinions on how to reduce solid waste. Find out how you can participate.
Zero waste brochure
.
Bureau of Sanitation
The BOS is working to convert our solid waste into renewable energy.
Read the brochure
.
Be Prepared
for the 'Big One'
This is the 150th anniversary of the last great San Andreas Earthquake. Dare to Prepare is a campaign to prepare for the next big quake. Find out what you can do at the
Dare to Prepare site
. Read the
LAFD letter
.
Free Shade Trees
You can get free shade trees through DWP.
Read about the Trees for a Green LA program
DWP Residential Energy and Water Saving Programs
The DWP offers incentives to recycle your old refrigerator and buy an energy efficient one. Other appliance incentives are available too. Receive $100 toward an ultra low flush toilet.
Read about DWP rebates
.
Online Service Requests
You can place service requests for street repair, tree trimming, downed trees or palm fronds in the street
online
.
This is a service provided by the
Bureau of Street Services
.
Property Activity Reports
Did you know that you can view all permit requests for a property online?
Click here
to access the City's online reporting system. Enter in the address and view the permits.
This is a service provided by the
Department of Building and Safety
.
--Adapted from the PRNC newsletter.


Quick Phones


Neighborhood Council
(818) 464-3511



West Valley Alliance (graffiti removal)


(818) 885-8885



Police Tipoff Line


(818) 832-0563



L.A. City Infoline


311


CNC Contact

Chatsworth Neighborhood Council
Post Office Box 3395
Chatsworth, CA 91313-3395

Ph: (818) 464-3511
Fax: (818) 464-3585

Email:


i

nfo@chatsworthcouncil.org
Web:
http://www.chatsworthcouncil.
org

Complete CNC activities calendar:
http://www.chatsworthcouncil.
org/activities.php

Complete community events calendar:
http://www.chatsworthcouncil.
org/events.php


22 ARE RUNNING

Greetings!
Please join us and...


MEET THE CANDIDATES AT WEDNESDAY NIGHT'S FORUM

Twenty-two candidates have qualified to run for the 21 at-large seats on the Chatsworth Neighborhood Council board. Meet them Wednesday evening at Lawrence Middle School, 10100 Variel St. The meeting begins at 7 p.m. and the Forum begins at 8 p.m.
For the agenda, click
here
.
The Los Angeles City Clerk's office has responsibility to organize elections formerly run by the individual Neighborhood Councils.
The filing period for write-in candidates ends at 5 p.m., today (Feb. 1). Those interested should call (213) 978-0444 to register.
Eleven Councils will have elections on March 2. In addition to the
Chatsworth Neighborhood Council
, the others are Canoga Park, Granada Hills North, Granada Hills South, North Hills West, Northridge East, Northridge West, Porter Ranch, West Hills, Winnetka and Woodland Hills-Warner Center Neighborhood Councils.
Click here
for the City Clerk's election information page.
Click here
for the City Clerk's Chatsworth information page.
Voting will be 2 - 8 p.m. at the Chatsworth Train Depot.
Those already qualifying for the ballot are: Linda Ross, Varoujan Deirmenjian, Jelena Csanyi, Mary Kaufman, Chuck Knolls, William Lander, Carol Lucas, Kurt Lowry, Allen Glazer, Dorothy Allison, Kamesh Aysola, Vicki Briskman, Judith Daniels, Diana Dixon-Davis, Vernalie Deirmenjian, Jeff Hammond, Dan Huffman, Linda van der Valk, Andre van der Valk, Lucie Volotzky, Richard Nadel and Scott Munson.
SIGNS OF THE TIMES
[KABC-TV]
What's bugging you? Mobile billboards
Viewers told Eyewitness News it bugs them when these ads park in front of their homes or apartments.
Click image to view video.
[KABC-TV]
Council votes to eliminate mobile billboards
The Los Angeles City Council is trying to eliminate mobile billboards.
Click image to view video.
KABC-TV's Carlos Granda reports:
"The city tried to regulate them, but Friday the City Council voted to eliminate them all together. Officials say these signs prohibiting unhitched trailers are often ignored. So now they want to change state law." Click
here
for the full story.
Stakeholders take action

Meanwhile, some Chatsworth stakeholders have been calling advertisers who use these unhitched trailers and asking them politely to find another form of advertising. Reportedly, many have complied.
Here is a list of just some trailer advertising recently seen in Chatsworth: Computer Repair, (818) 999-9000; Computer Toner, (866) 303-5546; Finmark's, (818) 280-0602; Hi-Tech Liners, (818) 340-4431; Jobs, (818) 701-9800; Nantucket Creek Apartments, (818) 717-0370; Safari Printing, (818) 709-3752; Vive Night Club, (818) 226-9911; Garden Wedding Chapel, (818) 794-1443; Kitchen & Bathroom, (818) 701-5500; Time 4 Class, (818) 700-1756; Wrinkle Free, (818) 831-0100; and Race Supply, (888) 672-6577.
SECURITY

Marine Choppers Targeting Chatsworth Nature Preserve
The Department of Water and Power (DWP) has issued a public notification that the U.S. Marine Corps will be conducting helicopter training exercises at Chatsworth Nature Preserve between Feb.4 and 10.
DWP issued the notice in order to prevent nearby residents from becoming alarmed if they hear loud helicopter activity on those days. Some exercises will take place at night. The Marine pilots will practice landing and taking off with between two and four helicopters.
Scheduled Training Exercises

Thursday, Feb. 4, 1 - 4 p.m.
Friday, Feb. 5, 6 - 9 p.m.
Saturday, Feb. 6, 6 - 9 p.m.
Monday, Feb. 8, 10 a.m. - 2:30 p.m., and 6 - 9 p.m.
Wednesday, Feb. 10, 11 a.m. - 3 p.m., and 6 - 9 p.m.
ONLINE SURVEY

Mayor Asks You to Take
the 'L.A. Budget Challenge'

The
mayor
's office is launching the fiscal year 2010 -11
Budget
Survey, the "L.A.
Budget
Challenge," an interactive online survey that allows Angelenos to provide direct input on real
budget
issues that the city is facing.
Please visit
http://labudgetchallenge.lacity.org/budgetchallenge/default.php
to take the survey.


The survey asks respondents to address next year's projected general fund

budget

deficit of more than $400 million by making decisions on reductions to programs and services, implementing citywide cost-cutting measures, and by raising revenue through taxes or other initiatives.


THIS SATURDAY

Foreclosure Clinic at CSUN

LA County NeighborWorks Center for Foreclosure Solutions is offering weekly foreclosure clinics and monthly foreclosure fairs throughout 2010 at California State University, Northridge. The next session is Saturday, Feb. 6.
The clinic will be 9 a.m. - noon in the Student Union Building. Use parking structure G3.
For a complete schedule or other information, call (213) 381-2862 ext. 204 or visit www.lanhs.org.

ORANGE LINE UPDATE

Metro Is Seeking Artists

Metro is seeking artists to create public art at each of the new Orange Line busway stations. The artwork will include porcelein enamel steel panels and platform floor paving. The deadline for submission is Friday, March 12.


For information about submission requirements visit
www.Metro.net/Art
and click "Artist Opportunities" or call (213) 922-4Art.
LESSON No. 3

Makeup CERT Class Available

Anyone needing to make up Community Emergency Response Team (CERT) classes can taking them at Northridge Academy High School, 9601 Zelzah Ave., Northridge.

The classes are in their multi-purpose room on Thursdays from 3:30 - 6:30 p.m.. Sessions began Jan. 21st, so the next session will be lesson No. 3.

The remaining classes are on Feb. 4, 11, 18 and 25. You can makeup classes here, or if you are new to CERT you can take these classes and then do makeups of the first two sessions later to get your certification. Upon arrival, alert the Fire Department instructor that you are joining the class and fill out the sign-up form.


ORGANIZE TEAMS
Relay Benefits Cancer Society


Relay For Life of Chatsworth is a 24-hour event meant to increase cancer awareness and raise funds for the American Cancer Society's patient service programs, cancer research, advocacy and community education.

Local businesses, community groups and community members form teams and raise funds, and then take turns walking around the track for 24 hours on Saturday, April 24, and Sunday, April 25. Throughout the Relay at Lawrence Middle School, 10100 Variel Ave., there will be entertainment, food, music and fun activities.



For more information, contact Event Chair Ileana Plourde at (818) 618-0559 or

all4loverfl@yahoo.com

, or Staff Partner Sonia Lopez at (818) 447-7778 or

sonia.lopez@cancer.org

.




DOT... DOT...
DOT...
My Kingdom for a Horse...
So here we go...

Think Los Angeles is strapped for cash?... San Diego is laying off one third of its police dogs... And Wam, Trigger, Major, Junior, Bret, Bandit

and

Austin, all members of the city's Balboa Park mounted police patrol are being auctioned off... Some for as little as a buck... Their tack, too... Hey, equestrians, check out the online auction action at Publicsurplus.com...

In the City of Angels, the

ticket for parking

at an expired meter clicked from $40 in 2008 to about $50, and "fix-it" tickets for minor moving violations such as broken taillights have more than doubled... What's that sucking sound?... City Hall vacuuming your wallet...

Then there's the plan to sell of 10 city

parking garages

to help close the city's budget gap... And how will the city replace the parking income once the garages are sold?... Oh, that's the

next

mayor's problem...

Parking garages?... Heck, there is too much

free parking

... Yup, that's what state legislators think... It encourages people to drive instead of taking the bus, walking or riding a bike... Sen.

Alan Lowenthal

(D-Long Beach), won Senate approval of a bill he hopes will prompt cities and businesses to reduce free parking...

No more traffic jams and pollution... Take the Orange Line...



Let's face it... Construction of the

Orange Line

busway from Woodland Hills to the Chatsworth Train Depot is going to disrupt your life... A monster bridge will be built over Lassen Street... DWP will be burying the utilities... And there will be months of detour signs... Want to keep abreast of developments? Email MOLExtension@Metro.net and get on the update list...


While we're still on the street, dodging those mobile ad trailers mentioned higher on this page, note the item in Valley historian

Kevin Roderick

's LA Observed blog... "Fuel's billboards around town may be illegal, but the city of Los Angeles isn't the one posting violation notices on them.... Whoever is hasn't taken credit yet. 'Looks to me that we've got renegade sign bandits,'

Bob Steinbach

, a public information officer with the Department of Building & Safety, told Zach Behrens at LAist... 'If we post them, there'd be contact info on them.' A little guerrilla activism, perhaps?"...

And as long as we're still talking about

traffic

, the Sigalert.com website offers maps showing live traffic conditions on L.A. area highways...

Here's another kind of drive... Please consider the great

Haitian earthquake

tragedy which continues to unfold... An easy way to offer relief is to
donate to the Red Cross or your favorite charitable organization. Click the logo to see your Red Cross donation options... Or dial 90999 and text "Haiti" on your cellphone...

Sometimes giving begins in our own community...

Schools and non-profit organizations in the Northwest Valley can attend a special shopping day at L.A. Shares on Thursday, Feb. 25...



The

L.A. Shares

Griffith Park Re-Use Center will be filled with calculators, paper, office supplies, arts and crafts materials, chalkboards, cleaning supplies, books, films, and more...



All items have been donated by local companies and will be offered free of charge... However -- and you knew there would be a catch -- the event is only open to schools and non-profit organizations in Council District 12... To attend, RSVP by Feb. 23 to

shoppingCD12@lashares.org.

-- Saul Daniels
CHATSWORTH AREA IN THE NEWS
[Daily News]

Oakie House rescued
Councilman Greig Smith tours the grounds at the Oakie House in Northridge. He helped the city secure the property for $3.35 million and now hopes to turn the 9.5 acre site into a museum and park. For Daily News story, click here.

LOCAL JOB SEARCH




Opportunity Clicks



You might also click on WorkSource California.


ACTION CALENDAR
Chatsworth Farmer's Market


Every Saturday

. 9 a.m.- 2 p.m. (new time), St. Stephen Presbyterian Church, 20121 Devonshire St. Farmer's Market features a jumping castle for kids, hot food, sweets, live entertainment, and fresh vegetables and fruit.



Neighborhood Watch


The February Chatsworth Neighborhood Watch meeting will be 7 p.m.,

Thursday, Feb. 25

, at St. John Eudes Church, 9901 Mason Ave. Officer Danny Del Valle is senior lead officer for Basic Car 17A23.



For more calendar items, click
here
.
Free Gift

Bring this coupon to the next Neighborhood Council Meeting and receive a free

Be Safe, Be Seen

safety flasher. Wear it while jogging, cycling, walking the dog.

Name: ________________________________________

Email: ________________________________________

While supplies last 2.1.10