Greetings!
City Clerk on Border Patrol
Editor's Note: A version of this letter to readers also appeared in CityWatch.com
My heart
was racing. The adrenaline was pumping. I could barely catch my breath. I couldn't remember the last time I had felt so fearful.
I was ready to call 911, but hesitated just long enough to remember that I actually had nothing to fear after all, because the LA City Clerk was protecting me and all that I cared most about in the whole wide world.
Yes, indeed. My fear that a pretend stakeholder might use the dark of night to sneak over the boundary from the 118 Freeway and into Chatsworth just in time to be a candidate for the March 2 election was totally unfounded because the city clerk's office was there "holding everyone to a higher standard."
No longer do I have to worry that a stealth stakeholder might immigrate from east of the center line of Corbin Avenue and demand to run for a 4-year term on the all-powerful Chatsworth Neighborhood Council.
No longer do I have to worry that a stealth stakeholder might sit in the back of our meeting room begging to help make our community better.
Chatsworth
has all at-large board seats. Under the City Clerk's edict, no longer would Chatsworth stakeholders have to rely on a simple system where candidates - and voting stakeholders - used the affirmation required by the CNC Bylaws. Previously, a person merely declared under penalty of perjury that he or she really was a stakeholder and was allowed to seek office and/or vote for the 21 at-large director seats. This had worked extremely well since CNC was certified in early 2003.
But this is 2010. We have moved to modern times when Neighborhood Councils no longer run their own elections. Now we have the professionals in the city clerk's office running our elections.
I could finally take a deep breath again and relax, knowing that the city clerk's office wouldn't settle for a simple flash of identification. No, no way. They were "holding everyone to a higher standard" and requiring two forms of identification for all candidates. They even have an 8-page list of acceptable forms of ID included in the 17-page candidate filing packet that had replaced the simple, single page that Chatsworth had used for the previous six elections.
No. The city
clerk's office is there to protect us all from the possibility of a plain, average citizen showing up and asking to participate in the grassroots efforts of a Neighborhood Council but not having two forms of ID. And, of course, all my fears have been soothed because I know that every person who wants to be a candidate who faxes their identification (rather than showing up in person to file) will be 1,000% honest with whatever they fax.
I don't have to worry that some drive-by stakeholder will ask a third grader with basic Photoshop skills to doctor his identification to show a fake address. I don't have to worry that the pretend stakeholder will completely fabricate two pieces of ID just to be a member of the Chatsworth Neighborhood Council. I don't have to worry that the immigrant stakeholder will use ID that doesn't prove any connection to Chatsworth.
I don't have to worry that a real "fake" stakeholder wouldn't care if they falsified identification. The honest people will be honest and show real ID. It's the dishonest people who don't care who will fake the ID in order to be candidates. And no matter how high the "higher standard" the city clerk's office requires, a person who wants to fake his status will be able to do so quite easily and the city clerk's reps aren't likely to be able to stop it.
Councils
that have "specialty" seats with specific requirements obviously need to know that potential candidate meet that threshold. With all at-large seats in Chatsworth, this is not an issue.
I don't have a worry in the world because the city clerk is "holding everyone to a higher standard," blocking all those potential undocumented stakeholders and candidates at the gates to Chatsworth.
I personally had a very satisfying experience at the city clerk's office near Union Station in December. After testifying before the Board of Neighborhood Commissioners at City Hall, I decided on the spur of the minute to find the election division and file my papers.
I filled out my name and CNC address and the other required information and presented my Council President business card along with a CNC card identifying me as "an official stakeholder of the Chatsworth Neighborhood Council."
Sorry, the business card was not acceptable because they weren't sure PO Box 3395, Chatsworth, CA 91313, was actually within CNC's legal boundaries. But when I gave them a street address for the Chatsworth Post Office, and marked its location on a map of the CNC boundaries, they decided to accept it.
Whew.
Thank goodness no person in the world has ever faked a business card for any purpose! (Mine was very real. I promise.)
They had to get a supervisor to look at the "official CNC stakeholder" card because they had never seen such identification. The supervisor decided it wasn't worthy enough of the "higher standard." Their list of acceptable ID includes "membership card for a horse owners club." Perhaps my honorary purple Corral 54 baseball cap could have sufficed.
So, I offered my Costco American Express card, which proves that someone paid Costco for me to have a membership, but certainly doesn't prove that I have any connection to Chatsworth to meet their "higher standard." Costco doesn't even have a Chatsworth location. And the credit card actually expired more than three years ago.
Bingo. Approved. I became an official candidate based on a business card and a Costco credit card. Yes sir, that's the "higher standard."
Let me remind you that the city changed the definition of stakeholder for all Neighborhood Councils. Chatsworth adds a slight modification: A stakeholder is any person who lives, works, owns property or boards a horse within the CNC boundaries or declares a stake in the community and shows a factual basis for it.
With such
a broad definition, I contend that you only have to be a living, breathing human being to qualify - and I'm not sure about the human part of that. Whenever I am asked if a person qualifies, I respond that the fact that the person is asking means that they are a stakeholder.
Among the city clerk's list of "approved" identification for candidates is a valid driver's license for a homeless candidate. I guess that means that showing a specific address and also being homeless meet the "higher standard." A Social Security card is acceptable, even though the card only proves someone has a Social Security number. And, of course, the card specifically says that it cannot be used for identification.
To be fair, a candidate could also use a utility bill or rental agreement, but that might exclude roommates, significant others or spouses.
So, out of curiosity, I asked the nice people in the election division what kind of identification I would need to run for LA City Council. Silly me; I thought that they would have a ton of paperwork and ask for serious identification to run for a real political office that has real power, real salary and real consequences. Nope. No identification required. Nada. None. Not even one form.
But, I will
definitely sleep better tonight knowing that the city clerk is "holding everyone to a higher standard" by requiring two forms of ID to run for the all-powerful Chatsworth Neighborhood Council, which has Bylaws that require only self-affirmation, no ID at all.
As I told BONC, among other people, I truly believe that I hold candidates to a much higher standard. While the city clerk is busy requiring two forms of ID to qualify as a candidate, I impose the highest standard of all.
I ask each potential candidate: "Do you want to participate?" What higher standard could there possibly be for grassroots involvement?
Judith Daniels
President
Chatsworth Neighborhood Council
JOIN US
Council Meets
7 p.m., Feb. 3
Join us for light refreshments and a discussion of neighborhood issues, 7 p.m., Wednesday, Feb. 3, at Lawrence Middle School, 10100 Variel Ave. Questions? Write to us at
info@chatsworthcouncil.org
.
SPEAK UP
Write to Us
Have a story idea or news release? How about a question for the Neighborhood Council? Want to write a letter to the editor? Write to us at
info@chatsworthcouncil.org
.



Click here for the archive of previous Roundup newsletters.


ALL ABOUT
THE COUNCIL SYSTEM
About the Council
The mission
of the Chatsworth Neighborhood Council is to provide an open forum for public discussion of issues concerning the Chatsworth community and to facilitate communication between the City of Los Angeles and Community Stakeholders.
Map
of Chatsworth Neighborhood Council boundaries. Click
here
.
When We Meet



All volunteer

committees meet monthly. Meetings begin at 7 p.m. at the Chatsworth Train Depot at 10038 Old Depot Plaza Road, Chatsworth, unless otherwise noted.


1st Wednesday:

CNC Board at Lawrence Middle School, 10100 Variel Ave.


2nd Tuesday:
Beautification.


2nd Wednesday:
Equestrian.


3rd Tuesday:
Public Safety & Transportation.


3rd Wednesday:
Enhancements.


3rd Thursday:
Land Use.


4th Tuesday:
Outreach

Check the CNC website for last-minute changes.


KEEP IT GREEN
Here's Where You
Can Recycle Locally
Vons Shopping Center
,
20440 Devonshire St. (behind Rite-Aid)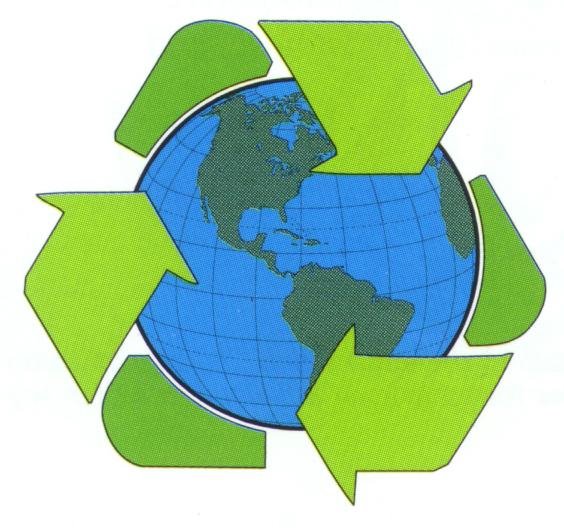 Valley Recycling Center
,
20220 Plummer St.,
818-885-7318
Budget Recycling
,
21250 Nordhoff St.,
818-998-1700
WATCH AT HOME
New Live and On-Demand Video

The Office of the City Clerk is offering new live and on-demand video and audio services of City Council meetings. For more information, please see their
flyer
.
SEEKING IDEAS
Volunteers Available for Day of Service
L.A. Works is a nonprofit volunteer action center that creates and implements hands-on community service opportunities throughout the greater Los Angeles area. They are currently looking for ideas for a Day of Service that would revitalize community centers, transitional living facilities, schools, parks, beaches, and more. All services including supply costs are free. Please contact Gil Gonzales at
gil@laworks.com
for more information.
HELP IS AVAILABLE


Facing Foreclosure? Pick Up the Phone

Need help with your mortgage? Call (888) 89-LA NHS, email counseling@lanhs.org or see http://www.lanhs.org/.



County Offers Foreclosure Aid:

The County's Department of Consumer Affairs is offering a variety of information and assistance for homeowners and property owners at risk of foreclosure, trying to refinance, or otherwise navigating through today's economic turbulence.

For more detailed information on the range of homeowner-related programs and services the department offers, visit the Homes page.



Beware of Property-Tax Scams:

Beware of firms charging a hefty fee to "assist" area homeowners in filing property assessment reduction forms. You can download them free, here: Change in Assessment form, and visit the County's Assessment Appeals page for full details on all aspects of property assessment, including proposed reductions. Property owners can also call toll-free (888) 807-2111 for assistance.



Gas Co. Has Energy Aid:

For information on the Gas Company's bill assistance programs, visit www.SocalGas.com/assistance, or call toll-free at (800) 427-2200. For energy saving tips, click HERE.

City Services
Zero Waste
The City has a Zero Waste team soliciting opinions on how to reduce solid waste. Find out how you can participate.
Zero waste brochure
.
Bureau of Sanitation
The BOS is working to convert our solid waste into renewable energy.
Read the brochure
.
Be Prepared
for the 'Big One'
This is the 150th anniversary of the last great San Andreas Earthquake. Dare to Prepare is a campaign to prepare for the next big quake. Find out what you can do at the
Dare to Prepare site
. Read the
LAFD letter
.
Free Shade Trees
You can get free shade trees through DWP.
Read about the Trees for a Green LA program
DWP Residential Energy and Water Saving Programs
The DWP offers incentives to recycle your old refrigerator and buy an energy efficient one. Other appliance incentives are available too. Receive $100 toward an ultra low flush toilet.
Read about DWP rebates
.
Online Service Requests
You can place service requests for street repair, tree trimming, downed trees or palm fronds in the street
online
.
This is a service provided by the
Bureau of Street Services
.
Property Activity Reports
Did you know that you can view all permit requests for a property online?
Click here
to access the City's online reporting system. Enter in the address and view the permits.
This is a service provided by the
Department of Building and Safety
.
--Adapted from the PRNC newsletter.


Quick Phones


Neighborhood Council
(818) 464-3511



West Valley Alliance (graffiti removal)


(818) 885-8885



Police Tipoff Line


(818) 832-0563



L.A. City Infoline


311


CNC Contact

Chatsworth Neighborhood Council
Post Office Box 3395
Chatsworth, CA 91313-3395

Ph: (818) 464-3511
Fax: (818) 464-3585

Email:


i

nfo@chatsworthcouncil.org
Web:
http://www.chatsworthcouncil.
org

Complete CNC activities calendar:
http://www.chatsworthcouncil.
org/activities.php

Complete community events calendar:
http://www.chatsworthcouncil.
org/events.php


REGISTER NOW

WRITE-IN FILING CONTINUES
FOR MARCH 2 COUNCIL VOTE

Interested Chatsworth stakeholders can file through Feb. 1 as write-in candidates for the Chatsworth Neighborhood Council election.
Twenty-two candidates have already qualified to run for the 21 at-large seats on the board. The Los Angeles City Clerk's office has responsibility to organize elections formerly run by Neighborhood Councils.
Potential candidates should call (213) 978-0444 to register to run. Eleven Councils will have elections on March 2. In addition to the
Chatsworth Neighborhood Council
, the others are Canoga Park, Granada Hills North, Granada Hills South, North Hills West, Northridge East, Northridge West, Porter Ran
ch, West Hills, Winnetka and Woodland Hills-Warner Center Neighborhood Councils.
Click here
for the City Clerk's election information page.
Click here
for the City Clerk's Chatsworth information page.
Voting will be 2 - 8 p.m. at the Chatsworth Train Depot.
Back in 2008 when the City Council authorized the City Clerk to take over the 2010 elections, that office was to establish election procedures and take full responsibility for organizing and conducting the balloting and relieve the neighborhood councils of all responsibility. But during that process, the City Clerk decided to waive Neighborhood Council bylaws that required only half the board to stand for election. This would have provided a "stagger," much like that in the U.S. Senate and other governmental bodies. Instead, the Clerk is requiring that the entire board of 21 be elected.
Councilman Greig Smith sent a
letter
to the City Clerk requesting that she comply. And Judith Daniels, Chatsworth Neighborhood Council president, recently met the Clerk in a face-to-face confrontation. The Clerk dug in her heels and refused to budge on the bylaw issue.
Those already qualifying for the ballot are: Linda Ross, Varoujan Deirmenjian, Jelena Csanyi, Mary Kaufman, Chuck Knolls, William Lander, Carol Lucas, Kirt Lowry, Allen Glazer, Dorothy Allison, Kamesh Aysola, Vicki Briskman, Judith Daniels, Diana Dixon-Davis, Vernalie Deirmenjian, Jeff Hammond, Dan Huffman, Linda van der Valk, Andre van der Valk, Lucie Volotzky, Richard Nadel and Scott Munson.
MASON AND SESNON
[PRNC]

Grading Nears Completion on New School
The new K-8 school planned for the southeast corner of Mason and Sesnon continues on schedule toward the fall 2012 opening. Grading is near completion.
LAUSD Facilities is in the process of selecting a contractor using their best value method, which means that the contractor chosen may not necessarily be the low cost bidder, but may be the best choice for quality in service delivery or other reasons. LAUSD has had great success using this method and opening schools on time.
Groundbreaking is expected in the April - May time frame. The photo above is looking southeast at the new school site. On that corner will be the multipurpose room. View architectural renderings and building placement layouts:
http://prnc.org/new-school.htm
-- PRNC Newsletter


CPR HAS WAITING LIST

Space Still Available in Free Chatsworth First Aid Class

The Chatsworth Neighborhood Council (CNC) is sponsoring free CPR and First Aid classes,

Saturday, Feb. 6,

at the Chatsworth Foursquare Church, 10210 Canoga Ave.

While the CPR class is full with a waiting list, there is still room in the 12:30 - 3 p.m. First Aid class. The CPR class runs from 9 a.m. to noon.

CNC will provide light refreshments but, if you plan to take both classes, please bring a lunch. The classes are free to CNC stakeholders. You are a stakeholder if you live, work, own property, or board a horse in Chatsworth. To sign up call (818) 773-9655 and leave your name, a phone number and an e-mail address.

The instructor is Lisa Sheeran of CPR for Life, located here in Chatsworth. Lisa has other classes available for a fee if you are unable to attend on Feb. 6. She may be reached at (818) 341-4354. If you complete the classes you will receive a two-year American Heart Association certification.


ONLINE SURVEY

Mayor Asks You to Take
the 'L.A. Budget Challenge'

The
mayor
's office is launching the fiscal year 2010 -11
Budget
Survey, the "L.A.
Budget
Challenge," an interactive online survey that allows Angelenos to provide direct input on real
budget
issues that the city is facing.
Please visit
http://labudgetchallenge.lacity.org/budgetchallenge/default.php
to take the survey.


The survey asks respondents to address next year's projected general fund

budget

deficit of more than $400 million by making decisions on reductions to programs and services, implementing citywide cost-cutting measures, and by raising revenue through taxes or other initiatives.


PROPERTY STILL FOR SALE

Church Abandons Plans
to Build at CHIME School
Plans to redevelop the CHIME Charter Middle School property at Devonshire Street and Valley Circle as a church have been abandoned.

Although the property is still for sale, the school is seeking a Conditional Use Permit to continue operating as a school. The issue will be discussed 7 p.m., tonight (Thursday), by the Chatsworth Neighborhood Council's Land Use Committee which meets at the Train Depot, 10038 Old Depot Plaza Road. To see the agenda, click here.

"The church has pulled their offer to purchase the CHIME campus in Chatsworth," said Julie Fabrocini, CHIME executive director.

"The campus is still on the market and we are accepting offers, including an offer from a local private school," she said. "Our current plan is to stay on the campus through the 2010-2011 school year. We should know more about our long term plan in the next 6 months."



"CHIME Charter Middle School will be staying in Chatsworth, with the future goal of a K-8 campus in Woodland Hills," said Jennifer Lockwood, school principal.

The L.A. School Board is supporting the K-8 plan at CHIME's Collier Middle School campus in Woodland Hills with $1 million in bond funding, and a $7 million grant from state Prop 55 funds, according to Tamar Galatzan, board member. The Collier site was closed in 1984 and has been occupied by CHIME Elementary since 2003.


ORGANIZE TEAMS
24-Hour Relay for Life
Benefits Cancer Society


Relay For Life of Chatsworth is a 24-hour event meant to increase cancer awareness and raise much-needed funds for the American Cancer Society's patient service programs, cancer research, advocacy and community education.

Local businesses, community groups and community members form teams and raise funds, and then take turns walking around the track for 24 hours beginning at 9 a.m.on Saturday, April 24 and Sunday, April 25 at Lawrence Middle School, 10100 Variel Ave.

Throughout the Relay, there will be entertainment, food, music and other fun activities.

Learn more about the Relay and how to form a fund-raising team, 6:30 - 8 p.m. today (Thursday), in room 8 at Lawrence Middle School. The $100 team registration fee is reduced to $75 for registering at the Rally.



For more information, contact Event Chair Ileana Plourde at (818) 618-0559 or

all4loverfl@yahoo.com

, or Staff Partner Sonia Lopez at (818) 447-7778 or

sonia.lopez@cancer.org

.




BY PHONE OR EMAIL
Sign Up for Instant Police
News at Home or at Work


The LAPD now offers a free service that allows Los Angeles residents to sign up to receive messages directly from the police on crime, traffic, missing persons, emergencies and other public safety information directly to their phones or email inboxes.

You can sign up for bulletins based on your home ZIP code or you can register for multiple locations to keep up to date on traffic, crime and emergencies at your workplace or homes of relatives.

To sign up for this free service or for more information, visit http://www.nixle.com.


MARCH 13
Senior Center Sponsoring
Health Fair and Open House
The Chatsworth Senior Center will be holding a Senior (50+) Health Fair and Open House from 11 a.m. - 3 p.m., Saturday, March 13, at the Mason Park Recreation Center, 10500 Mason Ave. Information will be available on area health services and what Senior Center programs are available Refreshments will be served.

For information, e-mail chatsworthsenior@aol.com.



TUESDAY, WEDNESDAY, FRIDAY
Seniors Enjoy Hot Lunches,
Movies, Games and Classes

St. Stephen Presbyterian Church is offering hot lunches for seniors at noon on Tuesday, Wednesday and Fridays. Arrive at 10 a.m. to sign up.
The lunches are part of the City of Los Angeles Senior Citizen Nutrition Program.

Tuesdays will also feature a seniors exercise class. Wednesday will offer movies. And Friday there will be games and classes. Bridge will be organized after lunch. A $1.50 donation is requested. The church is located at 20121 Devonshire St.



For details, click

here or call (818) 360-7460.


TWO WORKSOPS PLANNED
Artists Can Apply to Create
for 5 Orange Line Stations

Learn about transportation-related public art opportunities and how artists can apply. Opportunities include five stations for the new Metro Orange Line Extension from Canoga to Chatsworth. Workshops are free and open to all.
The first gathering is 6 - 7:30 p.m., Tuesday, Jan. 26, at the Canoga Park Library, 20939 Sherman Way, Canoga Park. Free parking is available in the library parking lot.

The second workshop is 6 - 7:30 p.m., Thursday, Jan. 28, at the California State University, Northridge Art Gallery, 18111 Nordhoff St., Northridge. Metered parking is available in lot E-6 off Halstead. Directions and a parking map are available at: csun.edu/artgalleries/location
For more information about Metro or to join the artist mailing list call (213) 922-4ART or visit metro.net/art.
APPLICATIONS DUE MARCH 1
Statewide Park Program to
Award $368 Million in Grants


The Statewide Park Program will award $368 million in grants to projects that create new parks and recreational opportunities in underserved communities. Applications are due on March 1.

The Department of Recreation and Parks needs to identify qualified projects in our community and will organize workshops for each project.



Contact Darryl Ford at

darryl.ford@lacity.org

for more information.
In addition, the Los Angeles Parks Foundation is a non-profit created to support the City of Los Angeles Recreation and Parks Department. Its mission is to enhance, preserve and expand LA City parks. This newly founded organization provides a way for communities to be better connected to their local parks through funding programs that directly benefit neighborhood parks.
For more information, see
laparksfoundation.org
.
DOT... DOT...
DOT...
Money, Money, Money ...
Before we begin, please consider the great

Haitian earthquake

tragedy unfolding hour by hour. An easy way to offer relief is to
donate to the Red Cross or your favorite charitable organization. Click the logo to see your Red Cross donation options. Or dial 90999 and text "Haiti" on your cellphone.

---

Back in the day when newspapers were still newspapers
... Back when every paper had a "three-dot journalism" columnist writing short items of news, opinion and boldface names broken up by ellipses... They were the original blogs before there were blogs... Snark before there was snark... Back in the day...
So here we go...
Oops! When you weren't looking the city slipped further over the edge of the financial abyss ...
Councilman

Bernard Parks
says we face an additional staggering $175 million revenue shortfall ... and we're only halfway through the fiscal year ...

Rick J. Caruso, "There was a lot of land out there"

Bigtime shopping center developer
Rick J. Caruso
thinks he might want to be mayor ... And since we all know that the Chatsworth Reservoir is the center of the universe, he has some opinions to share about it with
Patt "in the Hat" Morrison
of the L.A. Times ...
The Chatsworth thing -- there was a lot of land out there. I wanted to take a whole bunch of it and let it be a nature preserve, take a bunch of it and build some soccer fields, because we need more active parks in this city, and take some of it [for] development. There was a big open space, which is fine, but it's not necessarily serving the needs of that community. You could have had something out there for everybody. Whether it was an active park or a passive park, that was as important, if not more important, than a space for the geese to land. There was enough land to accomplish everybody's wish list out there. I love open space and I love the wilderness. But we also need to take care of the city that we live in." ...
And then
Caruso
has thoughts about Neighborhood Councils ...
I think neighborhood councils are a good thing if they're given the right amount of authority, and they understand what their role is. We had a really good experience on a project with a Neighborhood Council right outside of Beverly Hills. It was great. They became a big advocate for the project. But I've heard horror stories from people who are dealing with them. I think the role between the Neighborhood Council and the council office needs to be clearly defined. Is the council office deferring to the Neighborhood Council? Is the Neighborhood Council deferring to the council office? You get a lot of chefs in the kitchen there. You can get something resolved at the Neighborhood Council and then you go to your council office and it's unwound. That's just not good business." ...
Meanwhile, over at the school board,
Tamar Galatzan
reports the reopening of a Chatsworth campus that has been mostly shuttered to students for years ... The board approved $3 million to help
Our Community Charter School
relocate 275 students to Devonshire Elementary School ...

Rory Markas, played baseball for Chatsworth High

Rory Markas
, the play-by-play voice of the Angels and a native of Chatsworth, attended Chatsworth High School where he played baseball ... He attended Los Angeles Valley College and Cal State Northridge ... He died of an apparent heart attack at 54 ...
Census data puts the

Valley's population

at 1.75 million people, meaning if it was its own city it would be the fifth-largest in the United States, after New York, Los Angeles, Chicago and Houston, according to the Daily News ...

If you saw

street flooding

as a result of a blocked storm drain during recent rains contact the CNC Public Safety and Transportation Committee at info@chatswothcouncil.org or report it to the city's Wastewater Collection Division of Public Works ... Call the city directly at (818) 756-9254 or dial 3-1-1 for the City Help Line. Make sure you have an address or full description of the location ...



Crisis Response Team

(CRT) members are community volunteers who respond to traumatic events with the Los Angeles Police and Los Angeles Fire Departments ... The CRT is looking for a few good men and women ... Training sessions begin on Feb. 2nd and run through March 25 on Tuesday and Thursday evenings at the LAPD Academy in Westchester ... Learn more from Jeffrey Zimerman at (213) 0978-0697 or e-mail LACRT@lacity.org ... They also have a flyer ...

And finally, 36

robotics teams

from

Los Angeles, Ventura, Santa Barbara and San Luis Obispo counties met recently in mechanized competition at Chatsworth High School ...

Klaatu barada nikto ...

-- Saul Daniels
CHATSWORTH AREA IN THE NEWS
[CelebrityBabyScoop]

Snapped!
Paparazzi caught Kevin Federline and his boys
Sean Preston
, 4, and
Jayden James
, 3, on their way to catch a movie in Chatsworth. The 31-year-old former professional dancer, and local resident, is the ex-husband of singer Britney Spears.
LOCAL JOB SEARCH




Opportunity Clicks



You might also click on WorkSource California.


ACTION CALENDAR
Chatsworth Farmer's Market


Every Saturday

. 9 a.m.- 1 p.m. (new time), St. Stephen Presbyterian Church, 20121 Devonshire St. Farmer's Market features a jumping castle for kids, hot food, sweets, live entertainment, and fresh vegetables and fruit.




Metro Artist Workshops


Learn about upcoming transportation related public art opportunities and how artists can apply. Opportunities include five stations for the new Metro Orange Line Extension from Canoga to Chatsworth. Workshops are free and open to all, 6-7:30 p.m.,

Tuesday Jan. 26

, Canoga Park Library, 20939 Sherman Way, Canoga Park, and Thursday Jan. 28, California State University, Northridge Art Gallery, 18111 Nordhoff Street, Northridge. For more information visit metro.net/art and click on "Artist Opportunities."



Neighborhood Watch


The January Chatsworth Neighborhood Watch meeting will be 7 p.m.,

Thursday, Jan. 28

, at St. John Eudes Church, 9901 Mason Ave. Officer Danny Del Valle is senior lead officer for Basic Car 17A23.



Free CPR and First Aid Classes
The Chatsworth Neighborhood Council is sponsoring free CPR and First Aid classes beginning at 9 a.m.,

Saturday, Feb. 6

, at Chatsworth Foursquare Church, 10120 Canoga Ave. CPR is full, Registration required for First Aid. Email info@chatsworthcouncil.org or call (818) 773-9655 or (818) 464-3511. Please be sure to leave your name, phone number and email address.
For more calendar items, click
here
.
Free Gift

Bring this coupon to the next Neighborhood Council Meeting and receive a free

Be Safe, Be Seen

safety flasher. Wear it while jogging, cycling, walking the dog.

Name: ________________________________________

Email: ________________________________________

While supplies last 1.21.10