It seems like we have hit the lazy days of summer and we might be wishing for a break, but the legislators have not skipped a beat since Spring and are keeping us on our toes.

We have been continually receiving information regarding updates, restrictions and even legal actions in the screening industry, and we want to be sure you are up-to-date.

Read on for information on legal updates, and please contact us for details or with questions.
Phone: 888-833-5304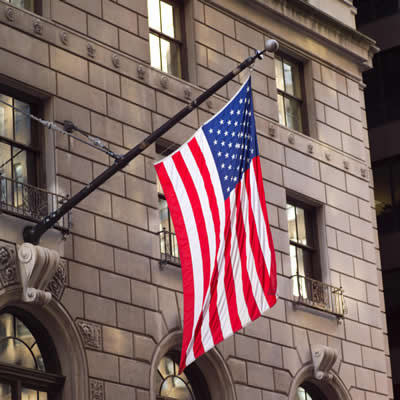 EEOC Files Claims Against Two Employers
Last year the EEOC (Equal Employment Opportunity Commission) came out with new guidelines for the use of background checks in hiring:
http://www.eeoc.gov/laws/guidance/arrest_conviction.cfm
Based on these guidelines, the EEOC has now filed a claim against two organizations for using background checks inappropriately in the hiring process.
In a recent BMW claim, the EEOC alleged that the company's hiring policy was not job-related or consistent with business necessity, thereby they disproportionately "screened out" African Americans. In short, BMW refused to re-hire employees that had previously been working for them for years through a contractor. The contractor had originally run a background check with a 7-year limit, prior to the applicant's starting the position. When BMW processed a new background screen (for re-hire), with an unlimited time frame, they discovered older convictions on the applicants. Based on this discovery, BMW refused to re-hire the employees, although the employees had already been working there for years.
Dollar General was also named in a claim for unfair use of criminal background checks. One applicant disclosed a 6-year-old drug conviction, and had been working successfully in a similar retailer for 4 years prior, but the blanket policy of Dollar General did not allow for the hiring of anyone with certain convictions within 10 years. An additional applicant's conditional offer was rescinded despite the fact that the felony conviction on her report did not actually belong to her. Dollar General did not rescind the decision even when informed of the mistake.
Background screening clearly protects businesses from making mistakes in their hiring decisions, as well as from negligent hiring claims, however, the EEOC is buckling down on employer's screening policies. They are following up on their recent guidance to ensure screening policies are consistent with the specific job, and also individually assessed for each applicant, allowing an even playing field in the hiring process and reducing discrimination.
Read the whole story here: http://www.eeoc.gov/eeoc/newsroom/release/6-11-13.cfm
Please contact us for more informaton:
888-833-5304
New Restrictions for Seattle, Buffalo and MN
Likely due to the new EEOC guidance, states and cities are restricting employers on background screening practices, both to mirror the guidance, and to ensure safe screening practices. Here are brief summaries of the newest "ban the box" legislation that has been recently passed:
SEATTLE: The Seattle City Council passed a bill on June 10th (taking effect November 1, 2013) to "ban the box" - not allowing employers to ask about criminal convictions on the application. They have also placed limits on screening, such as:
Not advertising or implementing a policy that excludes all individuals with any arrests or convictions.

Criminal background checks can be done

after the employer has conducted an "initial screening"

of applications or resumes to eliminate unqualified applicants.

Employers cannot take adverse action solely on an arrest records.

Employers cannot take action on a conviction unless there is a justified business-related reason to do so. (Negative impact on the business.)

Employer must give the applicant a chance to explain or correct the conviction.
BUFFALO, NY: Buffalo has also banned the box, effective Jan 1, 2014. Their restrictions affect companies with over 15 employees, working with or without pay.
In short, an employer

cannot ask or require any applicant to disclose a criminal conviction during the application process or prior to a first interview. If no interview is conducted, th employer must inform applicants as to whether or not they must undergo a criminal background check before starting employment.

MINNESOTA: Minnesota will also "ban the box" starting Jan 1, 2014. The restrictions are similar to those stated above, and the law also creates a safe harbor for some employers in the event of a suit for negligent hiring or retention. Evidence of an employee's criminal history is inadmissible in certain situations such as; arrest with no conviction and sealed court records.
Keep on the lookout for upcoming legislation if you are in the following areas: New Jersey, North Carolina, Michigan, Rhode Island, and Syracuse, New York.
For additional information and details on these changes, please contact Occuscreen. 888-833-5304
Credit Report Restrictions on Employers
COLORADO: Joining many other states, effective July 1, 2013 Colorado restricts employers from using credit information on applicants unless it is "substantially related" to the job or potential job.
However, Colorado restrictions only apply to employers of 4 or more, and do not restrict banks and financial institutions, or those who are required by law to procure consumer credit information.
What does "substantially related" mean in Colorado?
1. A position that constitutes executive or management personnel and which involves one or more of the following:
* sets the direction or control of a business,
* owes a fiduciary responsibility to the employer;

* has access to customers', employees' or the employer's financial information; or

* has the authority to make payments, collect debts or enter into contracts.
2. A position that involves contracts with defense, intelligence, national security, or space agencies of the federal government.
While processing credit reports for employment purposes is still allowed, employers need to make sure the business needs align with the restrictions above.
These restrictions add Colorado to the handful of states who already put in to effect guidelines restricting these reports:
California, Connecticut, Hawaii, Illinois, Maryland, Nevada, Oregon, Washington, Vermont
And more states have restrictions in the works! Stay tuned...
Please let us know if there are questions or areas of interest you would like us to address in future newsletters, or if you are interested in partnering
with Occuscreen for employment screening.
Sincerely,


Pamela Mack
Occuscreen
888-833-5304
E-Verify Now Required in Georgia and North Carolina
In 2011, the Georgia and North Carolina legislatures passed laws mandating the use of E-Verify for private companies. Over the next 2 years employers were phased in to using the online employment eligibility program, based on the size of the company.
Beginning July 1, 2013, Georgia employers with over ten (10) employees and North Carolina employers with over twenty-five (25) employees must begin using the E-Verify system.
Nine states now require the mandated use of the system for most or all employers' new hires.
These states are:
AL, AZ, GA, LA, MS, NC, SC, TN ,UT
Occuscreen offers an online I-9 storage and E-verify process. Please contact us for questions about this process or your state requirements.
CA Background Check Turnaround Times Delayed
Many of our clients are noticing that California turnaround times are becoming slower. There are many reasons for these delays including:
*61 courthouses will close by the end of June 2013 (53 of those already have.)
*48 counties have closed more than 175 courtrooms
*31 counties have reduced hours of access to public windows, leading to increased wait times
*Almost 20% decrease in staff counts, which is a reduction of 4,170 clerks/court employees (additional staff reductions are scheduled in 2013)
*20 counties will have a total of 263 furlough days this year (this means each of the courthouses in those counties will be closed an average of more than one day each month)
*The State Of California plans to implement an additional $350 million budget cuts this year.
Currently, the court has 14 days to provide results for records requests or provide a written explanation with a reasonable estimate of the date that records will be available.
What does this mean for employers and the background check process?
We will unfortunately all need tolerance for delays, (Employers, applicants, and those of us in the industry), until things change in the California Court system. Wish there was better news!