This issue of TESL Ontario's Membership Minute newsletter will provide you with updates on various TESL Ontario initiatives and items of interest for English language training professionals including: Tutela.ca resources and upgrades, a recap of the 2013 ESL Week, the new TESL Ontario volunteer job board, and information about a Member Feedback Survey geared towards helping the TESL Ontario Board of Directors make decisions regarding the next set of strategic plans for the organization.

This is your newsletter and we encourage you to contact us with any ideas you may have for the Practitioners' Corner, the Member Spotlight or the TESL Tidbits sections by emailing me at [email protected].

Best Regards,



Allison Keown
Member Services Manager
TESL Ontario Member Spotlight
In Memory of Fran Marshall
Respected Presenter and Author
Fran Mashall, 2010 TESL Ontario Conference
Fran Marshall, a valued and respected member of the ESL Community, passed away on June 27th, 2013.
Fran's commitment and dedication to the profession of English Language Training was widely known throughout the ESL Community. She was an avid supporter of the TESL Ontario community and offered exceptional professional development presentations at many TESL Ontario annual conferences, as well as many local affiliate conferences and PD events over the years. Her presentations were always widely anticipated, and highly praised.
She had taught all levels of Adult ESL from basic through to TOEFL, and had authored numerous books, including "ESL According to Fran" and "ESL Stories - Yours and Mine. The Life and Times of Lillian" .
Fran's presence in the ESL community will be sadly missed.
Watch for a detailed tribute article about Fran Marshall in the Fall issue of Contact Magazine being released by the end of November.
Coming Soon: Tutela 2.0
Tutela.ca is excited to announce upcoming improvements to the online community. Based on user feedback, the following changes will be implemented in Tutela.ca 2.0:
Find what you want faster.
Superior search-engine capabilities:
The new search function will be easier to use, serve up your content faster and produce more accurate results. And with the built-in live preview, you save time by making sure it's relevant before you download.
Streamline your relevant content, connections and resources.
Built in recommendations do more of the "legwork" for you:
The new Recommendation Engine automatically generates additional content, peer discussions and resources based on what you're currently viewing. With more relevant information at your fingertips, you'll achieve even better results.
Collaborate like never before.
The tools you need to really succeed:
Enhance your group discussions with built-in online meeting rooms equipped with no-limit chat, video conferencing options and resource and file sharing. Looking to participate? You can now better manage your groups by seeing which groups your friends are in, searching for relevant, topic-based groups and seeing what's new within groups.
Engage with members and content more easily.
Enhanced Personal Learning Network:
Now it'll be even easier to discover and connect with new peers, get a quick sense of what's going on in the community and engage with members and content throughout the site.

The outcome is a better user experience that makes it even easier and faster for you to engage, contribute and collaborate for success!
2013 ESL Week Recap
58 Communities Declare ESL Week

We are proud to announce that a record number of 58 Communities across Ontario had declared ESL Week October 20 - 26, 2013.

By declaring ESL Week these communities help us celebrate English language learning across Ontario, and increase awareness of the importance of language educators in their communities.
ESL Week Contest
2013 ESL Week Contest Winners
The annual TESL Ontario ESL Week contest was a great success again this year. The annual province wide creativity contest for both learners and educators produces exceptional and unique works of literature and art related to English language training. If you haven't already viewed the 2013 winning entries please do so at: http://www.teslontario.net/esl-week

Once again Congratulations to the 2013 winners.
In March, look for the 2014 ESL Week contest opening information that will be emailed to all members.
Raising Awareness
The Community Press, October 31, 2013
One of the goals of ESL Week is to raise awareness of the importance of ESL education in Ontario. We are happy to report that numerous local news agencies published articles and videos during and after ESL week, helping us in this endeavor, including:
Hamilton Spectator
York Guardian
Peel Multicultural Scene Magazine
KingstonRegion.com
DurhamRegion.com
InsideBelleville.com
The Community Press
TDSB Online Newsletter
Rogers Cable TV Daytime Toronto Show
519Online
Some of the articles and videos will posted in the Media Corner of the Website as they become available to us.
If you have seen/read/heard anything in your local media about ESL Week and/or TESL Ontario, let us know by sending an email to [email protected]
Twitter Hashtag: #CdnESL

Twitter is a very popular way of keeping abreast of ESL related news, finding new teaching resources and making new connections. Twitter hashtags are utilized for a number of reasons, including creating twitter conversations and also to help twitter users find information even faster, keeping it condensed into one twitter feed.

TESL Ontario will now be contributing regularly to the twitter hashtag #CdnESL - we hope that TESL Ontario members will also begin using this hashtag in their tweets about ESL related topics.


Popular Resources from Tutela.ca National Repository for ESL Professionals
Below are several popular resources currently on Tutela.ca. All of these resources can be accessed by logging in to Tutela.ca (you must create a free account if you are not already a member) and by entering the key words of the resource into the search text function of the Resource section of the website.
Special Days and Holidays - Best of the Reader

A variety of multi-level articles and exercises about special days and holidays from various cultures and faiths in Canada, taken from The Westcoast Reader, a newspaper for adults who are improving their English reading skills. A Teacher's Guide has ideas and suggestions on how to use all the e-books in the Best of the Reader series.
Resources for Higher Levels: Collocations
Words is a beautiful and intelligent short film made by Will Hoffman and Daniel Mercadante, which plays a game of word association while barely using any spoken language. Find it on You Tube at http://www.youtube.com/watch?v=j0HfwkArpvU. There is also an accompanying "WORDS" Lesson Plan (Posted on September 15, 2011 by kierandonaghy on http://film-english.com/2011/09/15/words/)

The lesson practices a lot of vocabulary through collocation and word association, and uses the online graphical dictionary Visuwords. Also find a lesson plan for to use with the video from ELSA Net.

English for Financial Literacy: Online Activities
English for Financial Literacy is an interactive resource for teaching financial literacy concepts and skills in LINC and adult ESL programs at CLB levels 1 to 5. The main objective of English for Financial Literacy is to help instructors incorporate financial literacy content into their program planning and teaching, and support them in learning about key topics and concepts related to financial matters.

There is also a pdf version with audio files. Look for: English for Financial Literacy: PDF Version and Volumes 1 - 3 Audio Files

Online Language Learning Options
This pdf from Center for Education and Training gives an introduction to websites and tools that can be used to learn languages online.
Member Benefits & Savings Programs
Insurance Savings for TESL Members
Health and Dental Insurance
TESL Ontario is pleased to announce that we have a new representative for our Health and Dental group insurance plan. James Gordon is an insurance and financial services broker that specializes in group plans and has a great interest in providing exceptional customer service to TESL Ontario members.

The plan and pricing being offered remains unchanged, with group benefits from Manulife insurance at a lower group rate for members requiring individual health and dental benefits. Pricing and plans for members with existing policies will remain exactly the same.

TESL Members can take advantage of discounted competitive group rates on individual health and dental, travel, life, critical illness, disability and out of country Insurance. For more information about plan options and pricing comparisons visit www.jamesbgordon.ca.

James Gordon, is readily available to all TESL Ontario members to discuss your specific health and dental insurance needs and help you make an informed decision. James can be reached at: (905) 628-9265 or Toll-Free at: 1-855-432-7361 or by email at: [email protected]
Home and Auto Insurance
The Personal Insurance, (a part of the Desjardins Group) specializes in Association Group Benefits.

TESL Ontario members, their spouses and dependants are eligible for preferred home and auto insurance rates.

The advantages of this voluntary benefit include preferred rates not available to the general public, exceptional service, and personalized protection. TESL Ontario members, their spouses and dependants are eligible for this program.

For detailed information or a quote visit: www.thepersonal.com/teslontario or contact a representative by phone at: 1-888-476-8737, and provide the Group name "TESL Ontario"
Click here for complete details of all TESL Ontario member benefits and savings programs.
TESL Ontario Website Spotlight
TESL Ontario Volunteer Job Board
TESL Ontario has recently launched the new Volunteer Job Board, a section of the website that will be dedicated to advertisements for available volunteer positions related to teaching ESL, as well as volunteer opportunities throughout TESL Ontario and TESL Ontario Affiliates.

The Volunteer Job Board was developed as a result of feedback from new members struggling to get into the job market.

Volunteer opportunities play an important role in the career development of new teachers, helping them gain valuable experience and build peer networks.

In addition, volunteering is a great way for retirees, and other language training professionals to contribute to their communities in their spare time.

Over the next few months, TESL Ontario will be working hard to ensure that service providers, language training centres, community groups and TESL Ontario affiliate groups are aware of the free volunteer job board service.

If you are interested in posting a free ad on the TESL Ontario Volunteer Job Board click here.

There are already several volunteer positions posted on the board and we hope to be adding more listings in the coming weeks.

Click here to view postings on the TESL Ontario Volunteer Job Board.
Post-TESL Certificate Training (PTCT)
Try an online or on-site Post-TESL Certificate Training (PTCT) course this winter! Ten TESL Ontario approved courses are available now, and three more will be added to the list in 2014. Training fee reimbursement will be granted to eligible instructors.
For more details, please visit the TESL Ontario website at http://www.teslontario.net/PTCT-courses or go to the PTCT Fee Reimbursement Administrative System at http://ptct.teslontario.org/
TESL Ontario Affiliate Updates
TESL Durham
TESL Durham has launched a new website: http://tesldurham.weebly.com/. The website features a Teacher Corner Blog. Guest speaker Paula Ogg has created the blog and will maintain it on an ongoing basis.
TESL Durham also held its Fall AGM and Evening Workshop on November 14th, 2013. The evening contained an interactive workshop that was designed to highlight a few of the tech tools available to ESL teachers and to showcase the real possibliities of what can be created with them to enrich ESL classrooms.
Introducing a New Visual Affilaite Boundaries Map
TESL Ontario has created a colour coded map of all TESL Ontario affiliate region boundaries to make it easier for members to determine their affiliate region.
The map has been posted both on the affiliate page of the TESL Ontario website, as well as on the online membership form.
TESL Ontario Member Q & A
Q: How many Professional Development (PD) hours do I need for my renewal in 2014?
A: You will need to have completed 5 PD hours for your renewal in 2014.
Q: How many Professional Development (PD) hours do I need for my renewal in 2015?
A: You will need to have completed 10 PD hours for your renewal in 2015.
Tell us Your Thoughts
At the TESL Ontario Annual Conference this year, attendees were given the opportunity to provide their feedback to help guide the conversation of the Board of Directors as they discuss the next 3 year Strategic Plan for TESL Ontario.

The next Strategic Plan will provide us with priorities for achieving specific goals for our membership. Your thoughts will contribute to the identification of the next Strategic Priorities.

The Board has identified three broad Strategic Objectives - Communication, Professional Engagement and Advocacy.

We have now created an online survey with the same questions so that we can invite all TESL Ontario members to contribute to the Board's discussion by answering the following questions:
Communication - What would further enhance your communication within the TESL Ontario community?

Engagement - What would further enhance your engagement with the English Language Professional Community?

Advocacy - What would help enhance your career?

Click here to access the online survey.

Thank you for taking the time to participate in this very important discussion. Members' opinions are very important to us.
Career Corner
The Career Corner will bring you hints and tips on career related topics such as:
Resume writing
Job interview skills
Job search techniques
Career advancement
using social media in your job search
and much more!
~~~~~~~~~~~~~~~~~~
5 Tips for an Effective LinkedIn Profile
LinkedIn profiles should be considered a work-in-progress. Here are some baseline "musts" to experience the benefits of the world's largest, online, professional network.
1. Have a clear, professional photo. This makes your profile 9 times more likely to be viewed by others.

2. In your headline section, opt for a marketing title in lieu of your current job title.

3. Change happens quickly. Use your personal email for communication preferences and not your work email.

4. Select meaningful and job-specific phrases in the "Skills & Expertise" area. This is how others will find you and your core attributes.
5. Engage with others in groups and on company pages in a meaningful, helpful way.

Happy networking!
View Audrey's new full article titled "What's the Big Deal About LinkedIn" and the growing library of career articles on the TESL Ontario website in the Career Development Resource Centre


Practitioners' Corner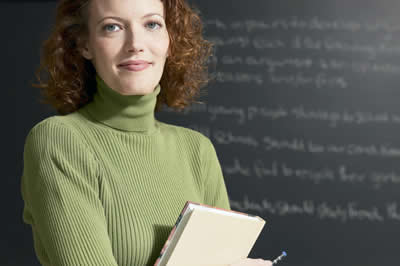 Comic Strip Challenge
There are lots of simple comic strips that you can find on the internet to use for this activity. Post it up on your Power Point and there are two different things you can do:

1. Blank out the dialogue and have students make up their own. Put them in groups of 2-4, depending on the size of the class. Award a small prize for the most interesting one.

2. Leave the dialogue, and give the students a few minutes to read and try to understand what is happening. Then, take the comic off the screen and ask a few comprehension questions.
Click here to view more Warm-up games and activities from Squidoo.com
SHARE YOUR IDEAS
Click here to submit your ideas, questions or responses for the Practitioners Corner.
TESL Ontario Job Board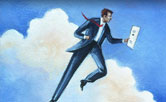 Looking for a job?
The TESL Ontario Job Board is updated regularly with new positions.
Click here to view recent posted positions.
Have a position available?
Post your openings on TESL Ontario's Job Board.
Click here for more details.
Fall Issue of
Contact Magazine
Find out what to expect in the Fall issue of Contact Magazine
The next issue of Contact features articles about:
* Using a reflection app called iLanguaging to help students develop their oral communication skills
* The nomadic life of EAP teachers in Ontario's college system
* An introduction to the newly formed Canadian Association of Language Assessment
* An explanation of the dictogloss technique
* An explanation of an ESL Literacy Blended Online Course for LINC learners
* A consideration of the value of checklists for both teachers and students, and more.
We'd also like to encourage anyone who presented at the TESL Ontario conference to consider writing up their presentation for inclusion in our Conference Issue, which should be out at the end of February.


Send an email to the Contact editor, Brett Reynolds, with your article ideas, proposals and letters to the editor for upcoming issues of Contact at: [email protected]
Upcoming Professional Development Events
TESL Ontario
Annual Conference
October 16 - 18, 2014
TESL Ontario Affiliate Events
TESL Toronto
Technology for Teachers
January 18, 2014
For details of these Affiliate events click here
Free Webinars
Tutela.ca Webinars
Tutela.ca has ongoing scheduled webinars on various topics related to language training instruction.
Click here for details.
American TESOL Webinars
Shelly Terrel presents free webinars every Friday for American TESOL.
Click here for details of upcoming webinar dates and times.
Oxford University Press Webinars
Free webinars on topics related to ESL teaching.
Click here for more details.
TESL Tidbits
Membership Draw Winners
Congratulations to 3 individuals who won a Free Membership with TESL Ontario at the 41st Annual Conference.
AGM Draw Winners:
Natalina L'Orfano
Helene Papadopoulos
Strategic Plan Questions Draw Winner:
Theodora Marks
~~~~~~~~~~~~~~~
Vacant Position on the TESL Ontario Accreditation Standards Committee
The TESL Ontario Accreditation Standards Committee has a vacant representation seat for an ESL Program Manager.
Application deadline: December 9, 2013
Click here for more details
~~~~~~~~~~~~~~~
Visit TESL Durham's
newly launched website
~~~~~~~~~~~~~~~
TESL Ontario News Brief
Click here to view the latest issue of TESL Ontario's Bi-Weekly News Brief.