Greetings!
This issue of TESL Ontario's Membership Minute newsletter will provide you with updates on:

TESL Ontario Recognition Awards

Popular Tutela.ca resources

New member savings programs

Local TESL Ontario affiliate news

and much more
This is your newsletter and we encourage you to contact us with any ideas you may have for the Practitioners' Corner, the Member Spotlight or TESL Tidbits sections by emailing me at membership@teslontario.org.
Best Regards,


Allison Keown
Member Services Manager
TESL Ontario Member Spotlight
In Memoriam: ROBERT JOHNSON
Sept. 11, 1966 - Nov. 3, 2012
It is with great sadness that we announce the sudden and untimely passing of Bob on Saturday, November 3, 2012. He was the beloved son of Robert E. and Beverly Johnson of Kingston. He was also an esteemed member of the TESL Kingston Board, and a much-loved and admired ESL teacher in the LINC program at Kingston Literacy and Skills.


The outpouring of grief from his students on the online Condolences page makes it very clear that his impact on the lives of his students was considerable. Clearly, Bob forged very strong connections with them through his interest in their lives, his respect for their culture and his dedication to their welfare.

Some examples of the breadth and depth of this impact:


** "What a nice teacher! What a good person! Bob, why did you leave us so suddenly? We did not have a chance to say goodbye to you. I remember you liked to learn Chinese, liked to talk about China,you used to ask me some Chinese words. You told me if you got a chance you would go to China to travel. We will miss you a lot."


**"Bob you're awesome, thanks for your patience and teaching."


**"Bob was a good friend and brother. He helped me a lot. Thank you very much. Dear Bob's parents, I can help you if you want. Bob, I hope you are happy in heaven. I miss you my brother!"


**"Bob was a good friend and teacher at our school. He helped me when I was sick and took me to the walk-in clinic to speak with the doctor. I always say thanks to Bob for his help. Now I am very, very sad."

His colleagues clearly valued his professionalism and enthusiasm as much as the students did. This was eloquently expressed in the condolence left by Robyn German, Director of LINC: "Bob was a breath of fresh air whenever he walked through our doors at LINC. His ready smile, enthusiasm and dedication to his students, and his willingness to cheerfully take on most anything we asked of him will be greatly missed. I can't believe I'm writing this - Bob was so young and still so full of dreams. I pray for his family at this heartbreaking time."

The President of TESL Kingston, Barbara Dick, has a seminal story that also speaks to Bob's professionalism and enthusiasm: "Bob was on the TESL Kingston Board for three years. In that brief time, he served as a member of the Publicity Committee, the chair of the Program Committee, the Treasurer and the Webmaster's Assistant. He was very enthusiastic and eager to help out with everything. Whereas some Board members felt that there were too many meetings, Bob was the opposite. It was after his first year on the Board that he set me straight. He wanted to know if that was all there was to it. He told me he had joined the board because he wanted to get involved in a professional organization and he wanted more meetings. Ha! Bob's positive attitude and enthusiasm were inspiring, to say the least. He will be sorely missed."

Other colleagues spoke of his compassion, his positive energy and his dedication:


**"What a shock to hear of Bob's passing. His friends and colleagues at KL&S will miss him greatly. He touched all of us with his huge smile and positive attitude. It was a pleasure to have had the opportunity to know him and experience his compassion for others. He will be sadly missed."


**"Bob also volunteered at the KL&S literacy program with the same devotion as he gave to his ESL students."

Apparently Bob also volunteered at Queen's School of English, working with the international students. He was not one to mention all his volunteer activities. Bob's enthusiasm, patience, love for teaching and dedication to his students have touched many in the Kingston community and contributed enormously to all the programs and organizations in which he participated. His death has left a large hole which will be very difficult to fill.

Written by: R

obyn German



The Successful Immigrant in Canada
Who says hard work does not pay off? Nelson proved it. Let us take a look at this great success story of a great Community Leader. His name is Nelson Lisboa born and raised in Brazil. He is definitely an inspiration to all immigrants in Canada. It all happened when he arrived in Canada in 2004.

Nelson completed his Law Degree December 1999 at São Judas Tadeu University, Sao Paulo Brazil in the 90's. He was a Lawyer in Sao Paulo and was doing well, but being a young person with ambition he only dreamed of coming to Canada; never imagined though that it would actually happen until that special day arrived that changed his world.

The dream began to unfold after he read the Brazilian newspaper. While reading the local newspaper, he noticed an advertisement regarding travelling to Canada and it said: "If you speak English, like challenges, want a career change and consider living in Canada". The article cited that Canada is looking for immigrants. That is all Nelson needed to hear; the opportunity to improve his English skills and be part of a new culture, meet new people, work in a new environment, travel to another country and study. This was an experience of a life time!

His family encouraged him to pursue this dream and with their love and support from far he decided to fly to Toronto, Ontario in Canada.

Nelson being diligent, kind, enthusiastic and a hardworking professional got involved in the Canadian community. He always helps people in need. Never tires himself from assisting new immigrants. In addition; he is part of the Brazilian community. He became a Column Contributor to the local Brazilian Toronto Community "Jornal Da Gente". To this day Nelson enjoys communicating and assisting his community with Legal News in Toronto. He provides detailed and accurate coverage for a wide range of legal issues such as immigration, landlord and tenant, bankruptcy, defects of a contract, consumer rights and other articles, and he also provides general advice. He can communicate in English, Portuguese, Spanish, and Italian; therefore he can reach many other immigrants in the community.

While working at the Primerica Financial Services in Toronto, he pursued his goal of furthering his education. He studied at York University and he obtained his Paralegal Certification in January 2012 and his License in August 2012.

At present, Nelson Lisboa works for Pace Law Firm in Etobicoke Ontario. He works as an Immigration Consultant; he recruits to develop the investor immigration department, providing legal assistance to Brazilians and other immigrants that are seeking to reside in North America.The community can reach him on his professional Facebook page https://www.facebook.com/InvestorServicesAndImmigration

Nelson Lisboa is not only an inspiration to young, hardworking immigrants but indeed an inspiration to all of us. He is a pure example of an exceptional professional person that does not let challenges stop him from achieving his goals.

We need more Nelsons in this world! That is how his dream became a reality!

Written by: Nelia Nowakowski
TESL Ontario Recognition Awards
TESL Ontario appreciates the importance of public recognition for those members who bring a passion to their profession and leave a lasting impression with everyone they encounter.
By recognizing these individuals we are acknowledging the difference they have made in the lives of their students and colleagues, as well as, inspiring others in their professional community to do the same.
TESL Ontario Distinguished Contribution Award
There are a number of people in each professional community who spend their entire career employing ingenuity, initiative and drive to make significant advancements to their chosen profession. If you know someone like this, we encourage you to take the time to nominate them for the TESL Ontario Distinguished Contribution Award.
The TESL Ontario Distinguished Contribution Award is designed to recognize and honour the significant long-term achievements and contributions to the advancement of English language educators, the English language training sector and/or TESL Ontario. Previously known as the Silver Pin Award, it has been renamed to better reflect the purpose of the award.

If you would like to nominate a colleague for this prestigious award please review the nomination guidelines and nomination submission requirements on our website at:

http://www.teslontario.net/distinguished-contribution-award
TESL Ontario Sparks of Excellence Award
Do you work with someone who goes the extra mile to provide his/her students with the best possible educational experience, or who has demonstrated leadership by mentoring colleagues or student teachers in their workplace? Help us recognize them for their dedication and commitment, nominate them for the
TESL Ontario Sparks of Excellence Award
.
The TESL Ontario Sparks of Excellence Award is designed to recognize and acknowledge the excellence and commitment of TESL Ontario members who provide outstanding educational experiences to their students or who demonstrate exceptional leadership/mentoring expertise towards their colleagues and student teachers in a manner that goes above and beyond the day to day duties of their job.
Detailed information regarding qualifications, nominations and the award process can be found on our website at: http://www.teslontario.net/sparks-of-excellence-award.
Popular Resources from Tutela.ca National Repository for ESL Professionals
Below are several popular resources currently on Tutela.ca. All of these resources can be accessed by logging in to Tutela.ca (you must create a free account if you are not already a member) and by entering the key words of the resource into the search text function of the Resource section of the website.
Quick Guides
The Quick Guides were contributed to Tutela by Centre for Education & Training: LINC Home Study. The series of one-pager pdf files give quick, easy-to-follow directions on several useful teaching tools. Some topics covered by the quick guides are:
Introducing Facebook
Creating a Visual CV
Online Grammar Resources
Photo Editing Tools
To find all the Quick Guides, type Quick Guide in the Text Search box on the Tutela Resource page.
Cell Phone Activities
This is another great resource from the Centre for Education and Training! Cell Phone Activities is a file of great, hands on activities using student cell phones. The activities are interactive and fun. To find the Cell phone activities, go to http://tutela.ca/ViewContentItem?itemId=6776
Adventures in Digital Storytelling
While a good story in the classroom is nothing new, digital storytelling offers a fresh way of getting learners engaged and using language! Digital storytelling can be used as a project-based, multi-skills approach to language learning and can be adapted to fit different levels of digital literacy and available resources. Come and join this webinar to learn more about one instructor's experiences using digital storytelling with adult ESL learners. We'll also cover the basics of creating a digital story and look at different tools that can be used to make digital stories.
If you didn't have a chance to attend this great webinar, you can find the Adventures in Digital Storytelling recording at http://tutela.ca/ViewContentItem?itemId=6779
Member Benefits & Savings Programs

Once again TESL Ontario has secured the corporate pricing for admission to the CNE. Member can purchase tickets using an online promo code and receive discounts of up to 37%.
Ticket Prices Before August 15th:
Ride All Day Pass: $34 (Save $20)
Grounds Admission Pass: $11 (Save $5)
Ticket Prices After August 15th:
Ride All Day Pass: $36
Grounds Admission Pass: $12
Don`t forget to check out the discount pricing on our popular summer attraction member discounts and savings programs including:
Canada's Wonderland
Marine Land
Wild Water Kingdom *NEW this year*
Stratford Shakespeare Festival
CNE

Ticket purchasing instructions for the above summer attractions are posted on the TESL Ontario website at: http://www.teslontario.net/members/benefits/savings
Tell us about attractions in your area
If there are any local attractions in your area that you would like TESL Ontario to investigate the possibility of making a corporate arrangement with please feel free to email me at membership@teslontario.org

Click here for complete details of all TESL Ontario member benefits and savings programs.
TESL Ontario Website Spotlight
TESL Ontario Conference Section

The TESL Ontario Conference Section of the website features all the information that you require for the upcoming conference as well as, downloadable resources and photos from previous conferences.

Find information such as:
Conference Brochure (to be posted September 3rd)
Conference program flow
Online registration (open September 17 - October 15)
Past issues of the Conference Communiqué newsletter
FAQ's about TESL Ontario's new conference venue
Downloadable photos from past conferences
Hotel and Travel information
Exhibitors and Sponsorship information
Panel discussion presentations from previous conferences
Webcast conference sessions from the past 4 years
The 41st annual TESL Ontario Conference, Merging and Emerging pathways through language, will be held at the Allstream Centre in Toronto October 24 - 26, 2013 .
TESL Ontario Affiliate Updates
TESL Waterloo-Wellington
TESL Waterloo Wellington held its AGM and conference on Saturday, May 11, at Renison University College. More than 100 attended the conference and AGM.
Our keynote speaker was Dr. Geoff Lawrence, whose topic was Concrete Strategies to Build an Intercultural ESOL Practice. Geoff's presentation and tips were very popular with the attendees.
At the AGM, Laura Stoutenburg, TESL WW's outgoing President introduced the incoming executive for TESL WW:
Laura first introduced the current members of the executive:
Laura Stoutenburg - the acting president until the end of the day, then the past president
Pauline Shore - the president elect for a year, the acting president starting on May 12, 2013
Ron Champion, Affiliate Representative
Maggie Heeney - the newsletter editor, four years on the committee
Lindsay Graham - the membership secretary
Agnieszka Wolczuk - secretary
Lisa Vielma - treasurer
Adrienne Horvath Cortez - a member at large
Christine Gilles - a member at large
Diane Dick - a member at large
TESL Ontario Member Q & A
Q: When is my Membership Renewal Due?
A: Your membership renewal is an annual renewal and is due on the last day of the month that you joined TESL Ontario. A renewal notice with detailed instructions will be issued approximately 6 weeks prior to your renewal due date.
Download your ESL Week Poster Today
Help TESL Ontario raise awareness about English language training in Ontario.
Click here to download your copy of the ESL Week poster and display it in your classrooms, staff rooms, community centres, learning institutions and communities.
Career Corner
The Career Corner will bring you hints and tips on career related topics such as:
Resume writing
Job interview skills
Job search techniques
Career advancement
using social media in your job search
and much more!
~~~~~~~~~~~~~~~~~~
Summer Job Search Tips
After running my career transition firm for 13 years, I can tell you that most senior level decision makers in this country make their career move in July. Recruiter friends of mine are always hungry for top candidates in the summer months. HR contacts tell me they are frustrated because they don't get good candidates applying for open positions. So yes, hiring happens in the summer.
First off, don't let people tell you that there are no opportunities in the summer. There are always opportunities regardless of the time of year.
Regardless of the temperature, dress professionally and appropriately if you believe you will be at a crucial networking event.
Don't let the summer heat slow you down. When somebody says, "Send me your résumé", judiciously follow through.
Understand that people are on vacation. They might not get back to you right away so please do not panic.
Because HR personnel and managers will want to go on vacation, job posting periods may be shorter than the rest of the year. Check voice mail and email frequently during the summer months when you have applied to a position.
View Audrey's New full article on
How Volunteering can help you land a job
and all of her other career articles on the TESL Ontario website in the
Career Development Resource Centre
Good luck.
Audrey Prenzel

Practitioners' Corner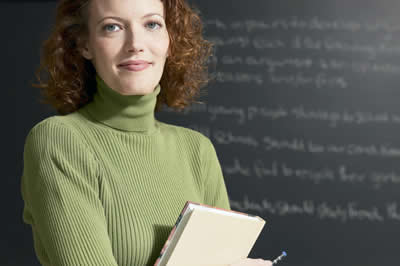 Develop Conversation Skill with a 'Finish the Sentence' Game
A simple beginner / intermediate in class exercise from the Internet TESL Journal.
Provide your students with the beginning of a sentence and have them finish the sentence truthfully. The sentences can have many different endings depending on each person's personal situation and view.
Example:
My car ...
"My car broke down two months ago while I was coming home from work."
"My car cost a lot but I don't like it anymore".
Other Examples of Sentence Starters are:
My best friend ...
Last night ...
I have never ...
The third world ...
Politicians ...
Parents ...
I once dreamt that ...
Christmas ...
I get really angry when ...
Some people ...
Going on holiday ...
Having my hair cut ...
Making my bed ...
Talking to a drunk ...
Hippies ...
A millionaire ...
When it rains, I ...
Vegetarians ...
For complete details of this classroom activity click here or to view all Lessons/Lession Plans from The Internet TESL Journal click here.
SHARE YOUR IDEAS
Click here to submit your ideas, questions or responses for the Practitioners Corner.
TESL Ontario Job Board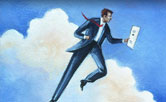 Looking for a job?
The TESL Ontario Job Board is updated regularly with new positions.
Click here to view recent posted positions.
Have a position available?
Post your openings on TESL Ontario's Job Board.
Click here for more details.
Research Symposium
Issue of Contact
RESEARCH SYMPOSIUM ISSUE SUMMARY
The Research Symposium issue of Contact magazine focuses on the three themes of the 2012 Research Symposium from the Annual Conference:
Theme 1: TESL Ontario at Forty: LINC Challenges

* On the Canadian Language Benchmarks and Second Language Acquisition Research by Diane Larsen-Freeman
* Employment Experiences of Novice ESL Teachers: A Case Study in Ontario by Farahnaz Faez and Antonella Valeo
* Citizenship, Literacy and ESL: Two Recent Studies by Douglas Fleming

Theme 2: Challenges and Approaches for Low Level Literacy Learners
* What can Dynamic Assessment Reveal about Language and Literacy Abilities that Conventional Assessments do not? by Alister Cumming
* Distinctive, identifiable, or original? Defining, assessing, and raising awareness about a writer's voice by Robert Kohls

Theme 3: Corpora for Language Learning and Teaching
* ESL Classroom Practices Informed by Research in Corpus Linguistics by Hedy McGarrell
* Formulaic Sequences in First Year University Business and Engineering Textbooks: A resource for EAP by David Wood and Randy Appel
Click here to access the 2013 Research Symposium issue of Contact magazine.
Send an email to the Contact editor, Brett Reynolds with your article ideas, proposals and letters to the editor for upcoming issues of Contact at: editor@teslontario.org
Upcoming Professional Development Events
TESL Ontario
Annual Conference
October 24 - 26, 2013
TESL Ontario Affiliate Events
TESL Peel/Halton/Etobicoke
Fall AGM and PD Event
November 21, 2013
TESL Windsor
Fall Workshop
September 21, 2013
For details of these Affiliate events click here
Free Webinars
Tutela.ca Webinars
Tutela.ca has ongoing scheduled webinars on various topics related to language training instruction.
Click here for details.
American TESOL Webinars
Shelly Terrel presents free webinars every Friday for American TESOL.
Click here for details of upcoming webinar dates and times.
Oxford University Press Webinars
Free webinars on topics related to ESL teaching.
Click here for more details.
TESL Tidbits
Follow TESL Ontario on Pinterest
TESL Ontario has set up several boards on Pinterest featuring ESL teaching related resources including:
In Class Activities
Professional Development
Online Interactive Activities
Career Search and Advice
TESL Job Boards
Click here to follow us on Pinterest or to simply check out the TESL Ontario Pinterest boards.
~~~~~~~~~~~~~~~
TESL Ontario Recognition Awards
Nominations Deadline is August 16, 2013
Click here for details
~~~~~~~~~~~~~~~
Tutela.ca webinars now recognized PD at TESL Ontario.
View complete list of recognized PD here.
~~~~~~~~~~~~~~~
New Affiliate Executive Appointments:
TESL London
Alison Facey
Affiliate Representative
Jennifer Jones
President
TESL Windsor
Ron Gilchrist
President
Robert Paul Smith
Treasurer
TESL Waterloo-Wellington
Pauline Shore
President
TESL Kingston
Wendy Tate
Membership Secretary
TESL Niagara
Marianne Stevenson
Membership Secretary
Laura Vilk
Treasurer
~~~~~~~~~~~~~~~
TESL Ontario News Brief
Click here to view the latest issue of TESL Ontario's Bi-Weekly News Brief.