Greetings!
This issue of TESL Ontario's Membership Minute newsletter will provide you with updates on:

TESL Ontario Annual ESL Week contest

Tutela.ca resources

Available research studies

Local TESL Ontario affiliate news

and much more
This is your newsletter and we encourage you to contact us with any ideas you may have for the Practitioners' Corner, the Member Spotlight or TESL Tidbits sections by emailing me at [email protected].
Best Regards,


Allison Keown
Member Services Manager
TESL Ontario Member Spotlight
A Talk with Andrew Taylor
Andrew Taylor's
SHORT BIOGRAPHY

Andrew Taylor holds a TESL Certification from York University and has a thirty-two-year combined experience as a LINC and ESL teacher, lead teacher, and academic supervisor. He has been a regular TESL Ontario presenter for 14 years and is currently employed at the Newcomer Centre of Peel and Peel District School Board. Andrew has so far written and self-published twelve ESL/LINC books under his company ESL Transcend Publications.
1. What motivates you?

For me, teaching is not a job; it is a vocation. Teaching gives me a great opportunity to serve people and make a positive contribution to their lives. I have impeccable compassion for the immigrants especially the newcomers to Canada. My mother was from the Philippines and my wife is originally from the former Republic of South Vietnam. With my background and experience, I believe that I basically understand the challenges that the immigrants are facing in Canada, and I am committed to doing everything in my power to make things easy for them. My students embrace who I am and they understand that what I am doing is for their own benefit. Every time I walk into the classroom and see the glow in the eyes of my students, I am truly energized. Every time my students say good bye to me after class with the smiles on their faces, it gives me a reason to serve them better the following day. I am truly inspired knowing that, we - people are more similar than we are different, and I focus on our similarities and embrace our differences. I love my vocation as a teacher. It is a joy and privilege to serve and make a difference in the lives of the immigrants.

2. What is your educational philosophy?

I strongly believe that each student deserves a safe, caring and stimulating atmosphere in which they can grow and advance intellectually, emotionally and socially. To help my students achieve their fullest potential is my ultimate goal. I will make sure that I can provide an environment that is secure, respectful and positive. That is an environment that supports risk-taking, and promotes a sense of cooperation, but at the same time fun and family-like.

3. Are there any best teaching tips you want to share?

I don't know if these are best teaching tips but I will share them anyway. (1.) Do not hesitate to regularly inject humour into your teaching. (2.) Always affirm and validate your students and treat them with respect and compassion. (3.) When the students make mistakes, offer them suggestions, not criticism. (4.) Show them that you trust them, that you believe in their potential. (5.) And finally, outside of the classroom, do what makes you happy. If you're happy outside of the classroom, you will bring that energy back into the classroom. In other words, if you want your students to be motivated, you have to take time to motivate yourself first.

4. Describe the first five minutes in your class.

I start by greeting the students. I make sure that I have a sincere smile on my face. I always make eye contact with every one and I move around the classroom while asking "How are you?" "How are you doing?" "Did you have a good weekend?" "How was your weekend?" "How was your day yesterday?" "What did you eat for breakfast?" "How did you get to school this morning?" "How was the traffic?" Then I'll tell them a short story about my night, my morning commute, what I ate for breakfast and some good news about current events that I feel are important for them to know. Then I will proceed with a short pronunciation drill, a jazz chant or tongue twisters to warm up or energize the students. Then the review of the old lessons will immediately follow.

5. What else would you share about yourself?

I am not just an English teacher. I'm also a singer, an actor, a stage director, a poet and a dancer. I use the classroom as a venue or a stage to educate, inspire and entertain other people and my students are my satisfied audience. I believe in putting other people first. I wake up everyday, knowing that I am privileged to have the opportunity to make a lasting impression in other peoples lives.
2013 ESL Week Contest Now Open
The annual ESL Week contest continues to be a great success. Each year the contest generates inspiring works of literature and art brought forward by talented individuals who are involved with English language training in Ontario.

Learners, instructors and administrators from all types of English language training programs including LINC, ESL, school boards, colleges, universities and private language schools are invited to participate.
Contest Highlights:
2 separate contests:

ESL instructor/administrator contest
ESL learner contest

6 contest entry categories to choose from that will appeal to contestants with a variety of talent strengths:

Essay, Poetry, Blog, Short Story, Video and Photo/photo collage

3 winners per contest (instructor and learner)

1 grand prize winner from across all entry categories will receive a $250 cash prize
2 runner up winners from across all entry categories will each receive a $50 cash prize

The grand prize winner and the two runner up winners from each contest will be recognized at the annual TESL Ontario conference in Toronto. TESL Ontario will cover the cost of travel and accommodations for winners who reside 50 km's or more from Toronto.
The three winning entries from each contest will be determined by the total judging score assigned to each entry by our panel of judges. The top three overall scored entries will be selected as the contest winners from amongst any of the entry categories.
All winning entries will be published or displayed in TESL Ontario publications, on the TESL Ontario website or on social media applications where appropriate.

ESL Week is a significant part of our efforts to raise the awareness of the importance of English language learning opportunities in Ontario. This year ESL Week is October 20 - 26, 2013.

The final deadline for contest submissions is July 14, 2013. For complete details about the 2013 ESL week contest and entry guidelines please visit our website at: http://www.teslontario.net/esl-week

If you have any questions regarding the ESL Week contest please feel free to contact me at [email protected] or by phone at 416.593.4243 x204.
Call for Articles for Contact Magazine
TESL Ontario's Contact magazine wants to publish your articles.
We accept a wide range of articles related to teaching English. These could be personal essays, book reviews, lesson plans, teacher or site profiles, interviews, news, research, even fiction. We are willing to work with inexperience authors to get your idea into a publishable form.
Articles are continuously accepted. The next opportunities to publish are in our August issue and our November issue.
Please, contact editor Brett Reynolds at [email protected] with your queries or submissions.
Popular Resources from Tutela.ca National Repository for ESL Professionals
Below are several popular resources currently on Tutela.ca. All of these resources can be accessed by logging in to Tutela.ca (you must create a free account if you are not already a member) and by entering the key words of the resource into the search text function of the Resource section of the website.
English for Financial Literacy: Online Activities

English for Financial Literacy is an interactive resource for teaching financial literacy concepts and skills in LINC and adult ESL programs at CLB levels 1 to 5. The main objective of English for Financial Literacy is to help instructors incorporate financial literacy content into their program planning and teaching, and support them in learning about key topics and concepts related to financial matters.

You will also a find webinar and webinar handout to help orientate you to the new online activities:
English for Financial Literacy Resource: Webinar Handouts
English for Financial Literacy Webinar
To find these resources:
ESL Literacy Readers

This is a selection of theme-based readers with an instructors' guide that support ESL literacy instructors in creating comprehensive, theme-based lessons for adult ESL literacy learners. The ESL Literacy Readers were written by ESL literacy instructors at Bow Valley College who have extensive experience working with adult ESL literacy learners. The stories have been written specifically with adult ESL literacy learners in mind and are appropriate for learners at Canadian Language Benchmark ESL Literacy Phases I-III.
The Westcoast Reader and the Best of the Reader
Type "Westcoast Reader" into the Text Search box after logging in to Tutela to find 29 interesting stories published by the current Westcoast Reader or The Best of the Reader series. Stories feature interesting, current events written specifically for learners who are developing literacy skills. Many stories are also accompanied by audio files to read along.
Learner Self-Assessment and Formative Assessment Toolkits
The Formative Assessment Toolkit helps instructors to conduct assessment for learning, monitor learner progress and make decisions about future learning objectives. The Learner Self-Assessment Toolkit is the companion document to the Formative Assessment Toolkit. The Learner Self-Assessment Toolkit provides guidelines and tools to help instructors introduce or develop learner self-assessment activities.
To find these resources:
Participate in a research study investigating how ESL/FSL instructors motivate students
University of Alberta researchers are investigating how ESL/EFL instructors motivate their students. If you are interested in helping out by completing an online survey, please see the letter of invitation on the Research page of our website at http://www.teslontario.net/research.
A modest honorarium is provided to thank you for your time.
Member Benefits & Savings Programs
Member Benefits:

Spring has finally arrived and we are pleased to announce that we will be once again confirming many of our popular summer attraction member discounts and savings programs including:
Canada's Wonderland
Marine Land
Wild Water Kingdom *NEW this year*
Stratford Shakesphere Festival
CNE
Ticket purchasing instructions for the above spring/summer attractions will be posted on the TESL Ontario website as they become available and a member email will be sent out with detailed instructions.
Tell us about attractions in your area
If there are any local attractions in your area you would like TESL Ontario to investigate the possibility of making a corporate arrangement with please feel free to email me at [email protected]

Click here for complete details of all TESL Ontario member benefits and savings programs.
TESL Ontario Website Spotlight
TESL Ontario Event Calendar
The TESL Ontario Event Calendar located on the Home page of the TESL Ontario website is updated regularily with new professional development opportunities including Affiliate conferences and PD events, TESL Ontario, TESL Canada and TESOL conferences and Free Tutela webinars.
Spring is an very busy time of year for TESL Ontario's local affiliate organizations as many of them are hosting their Spring PD events in April and May. There are many engaging opportunities for Professional Development at low member costs ranging between $10 and $65.
Most of the local affiliate organizations allow for non-member attendance at their events. Non-member pricing ranges from $15 to $90.
Check out all of the upcoming events in your area and neighboring areas at: http://www.teslontario.net/calendar/month/2013-04
TESL Ontario Affiliate Updates
TESL North York / York Region
TESL NY/YR will be hosting their Spring Conference on Saturday May 4 at Northview Heights S.S in North York. Members and Non Members are welcome.
Check the
website
for details and registration information.
TESL Toronto
TESL Toronto's Spring Conference takes place on May 24-25 (registration opens April 15). This year's conference features a workshop/dinner event on Friday evening, and a Saturday packed with 30 workshops and a special joint plenary with ESL authors-publishers-teachers-movers-shakers Luke Meddings and Lindsay Clandfield.
For more information see http://tesltoronto.org/conference.
TESL Waterloo-Wellington
TESL Waterloo-Wellington will be hosting their Spring AGM and PD event on May 11, 2013 at Renison University College. Members and Non-Members are welcome.
In response to the local membership's requests for further PD in this area, this year's annual PD event and AGM focuses on building understanding and communication through building our own intercultural competence.
View the TESL WW Spring Newsletter for complete conference and registration details.
Recruiting for TESL Waterloo-Wellington Executive:
If you would like the opportunity to work with ESL instructors from diverse teaching backgrounds in an atmosphere of cooperation and collaboration AND earn valuable P.D. hours, then consider joining your TESL Waterloo-Wellington executive.
We are recruiting for a President Elect and 2 -3 Members at Large.
Click here to open the TESL Waterloo-Wellington Spring newsletter for position details and FAQ's about volunteering with TESL WW.
TESL Kingston
Developing Word Detectives Through Structured Word Inquiry

We knew our March workshop, presented by Peter Bowers, had been enormously successful when the only two "negative" comments on the surveys filled out by the attendees were, "Wish the workshop had been longer", and "Would have liked more time to practice with the concepts and techniques Peter presented".

People found his ideas thought-provoking and extremely informative. One commented that it was "...fascinating how his topic complemented Judy Thompson's workshop. Judy says that English is "stupid" and he says just the opposite, and I think they're both right!" Many used the term "fascinating" to describe the concepts he presented and all were eager to start using what they learned. We even got compliments on the snacks! Clearly this was a winner.

If you missed the workshop, do check out his website at www.wordworkskingston.com, and see videos of this instruction in action at his YouTube page: http://www.youtube.com/user/WordWorksKingston?feature=gu
Upcoming Annual General Meeting
TESL Kingston's AGM will be held on April 18th, 2013 and the program will feature a panel of instructors talking about their experiences teaching ESL overseas.
National Volunteers Week
April 21 - 27, 2013
Help us Celebrate National Volunteers Week
at TESL Ontario
Calling all TESL Ontario Volunteers:
Tell us what you love the most about volunteering with TESL Ontario and/or TESL Ontario Affiliates and you will be entered into a draw to win a $50 Chapters Gift Card.
*** Please note that your "love of volunteering" comments may be used in TESL Ontario promotional materials for National Volunteers week, Volunteer recruitment materials, and other TESL Ontario publications and social media applications. In the event that your quote is chosen to be shared, only your first name and the first letter of your last name would be attributed to the quote. (e.g. John S.)
Click
here
to participate.
TESL Ontario Member Q & A
Q: How do I obtain a tax receipt for my 2012 membership dues.
A: Your tax receipt is mailed to you with your membership card approximately 2 to 3 weeks after your renewal has been processed.
If you have misplaced this receipt, you can contact our Office Coordinator, Kevin Gamble at [email protected] to request a copy.
2013 ESL Week
Promotional Poster
Thank you for your vote!
Your votes have helped us to choose a poster that will promote ESL Week across Ontario this year.

We are pleased with the large number of members who took the time to vote.
Poster concept B (pictured above) received 46% of the votes and is our winning poster for this year.

The poster will be finalized shortly and a high resolution version will be posted on our website for members to download and print, to display at language training centres, schools, staff rooms and classrooms.
Thank you for participating in our ESL week poster selection process.
Career Corner
The Career Corner will bring you hints and tips on career related topics such as:
Resume writing
Job interview skills
Job search techniques
Career advancement
using social media in your job search
and much more!
~~~~~~~~~~~~~~~~~~
Post Interview Tips
What to write down immediately after a job interview:
List who you met with (name and title).
Record what you wore to avoid wearing the same outfit for subsequent interviews.
Write down the questions you were asked and your answers. Note what you shared for accomplishments, what you said your strengths and weaknesses were, what you indicated your value proposition was, and why you are looking for a new role.
Note the questions you asked to avoid asking them again later.
Write a thank you note, either hard copy or electronic (e-mail or LinkedIn). Saying thanks via email is better than not saying thank you at all.
Click here to view an "Interview Cheat Sheet"
View all of Audrey's Career articles on the TESL Ontario website in the Career Development Resource Centre


Practitioners' Corner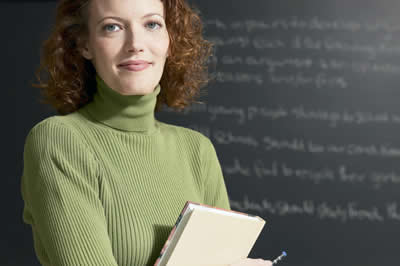 Fun Lessons with Funny TV Ads
According to "English with Jennifer" blogger Jennifer Lebedev, the connection between language and culture is very evident in TV ads, especially funny ones. What's the humor? Is it funny to everyone? What exactly is the message and who is it intended for? These questions can lead to very thoughtful discussions.

Find out how you can do follow-up speaking or writing activities and much more with funny TV ads.

Click here to view the complete details of the classroom activities from the "English with Jennifer" blog website.
SHARE YOUR IDEAS
Click here to submit your ideas, questions or responses for the Practitioners Corner.
TESL Ontario Job Board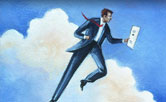 Looking for a job?
The TESL Ontario Job Board is updated regularly with new positions.
Click here to view recent posted positions.
Have a position available?
Post your openings on TESL Ontario's Job Board.
Click here for more details.
SPRING 2013
Issue of Contact
SPRING ISSUE SUMMARY
The Spring issue of Contact magazine, was released at the end of February and is our annual conference issue.
Inside you will find two articles about using cell phones for language learning. These are followed by two articles about reflection. The first is about helping students reflect on their performance with effective feedback, and the second is about becoming more reflective teachers.
Rounding out the issue are articles on online teacher training, modifying writing test rubrics, and meeting the needs of Saudi students.
There is also have a report on last year's member survey along with our regular news, comics, puzzle, and syntax tree.
Click here to access this issue of Contact magazine.
The next issue of Contact magazine will be the Research issue and will be released in May 2013.
Send an email to the Contact editor, Brett Reynolds with your article ideas, proposals and letters to the editor for upcoming issues of Contact at: [email protected]
Upcoming Professional Development Events
TESL Ontario Affiliate Events
TESL Kingston
Annual General Meeting
April 18, 2013
TESL
Hamilton-Wentworth
Spring Conference
April 20, 2013
TESL Ottawa
Plenary and AGM
May 4, 2013
TESL
North York/York Region
Spring Conference
May 4, 2013
TESL Waterloo-Wellington
Spring AGM & PD
May 11, 2013
TESL Peel/Halton/Etobicoke
Spring PD Workshops
May 16, 2013
TESL Toronto
Spring Conference
May 24 - 25, 2013
For details of these Affiliate events click here
Online Events
Free Webinars
Tutela.ca Webinars
Tutela.ca has ongoing scheduled webinars on various topics related to language training instruction.
Click here for details.
American TESOL Webinars
Shelly Terrel presents free webinars every Friday for American TESOL.
Click here for details of upcoming webinar dates and times.
Scheduled Twitter Chats
#ELTChat
Wednesday's 4:00-5:00 PM
Join a weekly Twitter Chat using the hashtag #ELTchat.
The scheduled discussion has a chosen topic each week and is attended by language teachers, administrators and directors world-wide.
#EAPChat
Every other Monday 1:00 - 2:00 PM join a scheduled twitter discussion using the hashtag #EAPchat and chat about topics important to instructors in English for Academic Purposes (EAP).

Click here for complete details and chat schedule.
TESL Tidbits
Coming soon!
Nominate an Outstanding Colleague
Nominations will be accepted for TESL Ontario Awards
starting April 29, 2013
Further details will be emailed to all members in the coming weeks.
~~~~~~~~~~~~~~~
Annual Conference:
Call for Presenters
Are you interested in presenting at the TESL Ontario Annual Conference?
Click here for details.
~~~~~~~~~~~~~~~
TESL Waterloo-Wellington
Spring Newsletter
Check out TESL WW's Spring Newsletter!
Click here for access.
~~~~~~~~~~~~~~~
Tutela.ca webinars now recognized PD at TESL Ontario.
View complete list of recognized PD here.
~~~~~~~~~~~~~~~
TESL Canada Journal
Call for papers for the Fall 2013 Special issue of TESL Canada Journal.
Click here for details.
~~~~~~~~~~~~~~~
TESL Kingston unveiled a new website.
Click here to check it out.
~~~~~~~~~~~~~~~
New Affiliate Executive Appointments:
TESL Ottawa
Sharon Deng
Affiliate Representative
~~~~~~~~~~~~~~~
National Volunteers Week
April 21 - 27, 2013
Our volunteers are our most valued resources.
Click here to find out more about National Volunteer Week.
~~~~~~~~~~~~~~~
TESL Ontario News Brief
Click here to view the latest issue of TESL Ontario's Bi-Weekly News Brief.