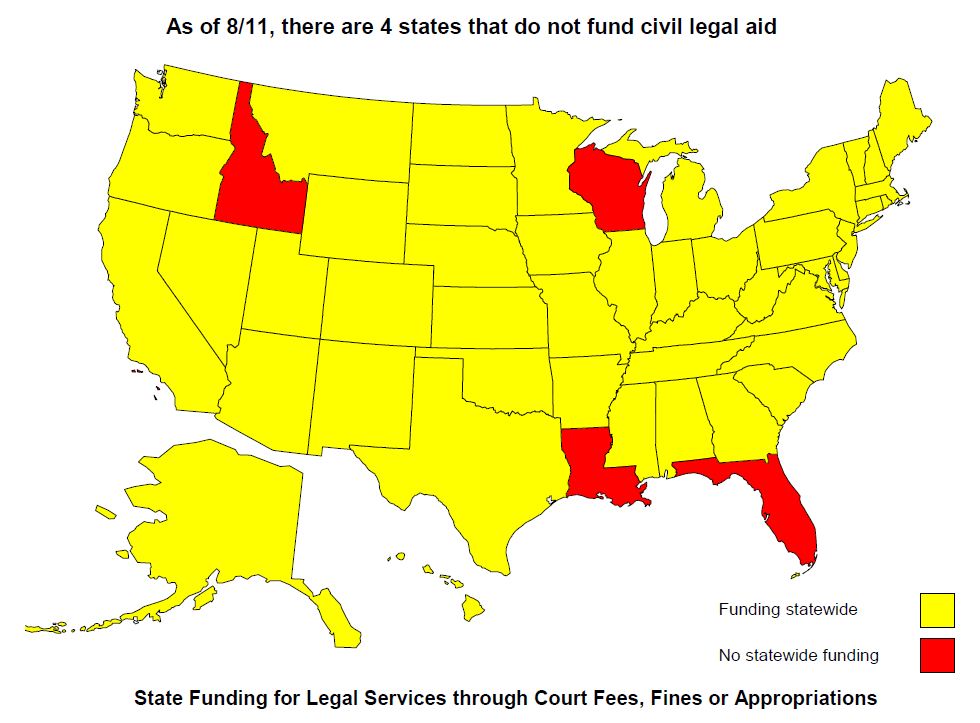 CAN ACCESS TO JUSTICE BE NONPARTISAN?
In most states, the answer is a resounding "Yes." Investing state resources in civil legal services to the indigent is the norm across the country as a cost-effective supplement to the financial contributions from attorneys, judges, other individuals, banks, private foundations and the federal Legal Services Corporation. Despite the Commission's best efforts, Wisconsin remains one of only four states with no state funding for civil legal services. In states as diverse as Mississippi, Texas, Washington and New York, bipartisan groups of legislators agree that state government has a shared responsibility to provide some of the financial support that helps to ensure that the most vulnerable state residents have access to basic legal advice and representation to resolve civil legal problems that threaten basic human needs
.
Learn More
Gregg Moore
WELCOME
The Just Wisconsin Newsletter is another way for you to keep up with developments in the Access to Justice Commission and in the larger legal services community in Wisconsin. But it's not just about us. It's about you as a service provider, client, lawyer or judge. It's also about the people you serve. We welcome submissions from individuals and organizations with news that would interest Wisconsin's equal justice community. What would you like to see in future editions? Send your news to either our newsletter editor,
Rita Lord
, or our staff coordinator,
Jeff Brown
.
Gregg Moore
President
Wisconsin Access to Justice Commission