In late May, French energy company Total S.A. settled FCPA charges with the U.S. Securities & Exchange Commission ("SEC") and the U.S. Department of Justice ("DOJ") for a combined amount of USD 398.2 million. Total allegedly made approximately USD 60 million in improper payments to intermediaries selected by an Iranian official in exchange for his help in acquiring business for the company in oil and gas fields in Iran. Total was charged with violations of the FCPA's anti-bribery and accounting provisions, and French authorities collaborated with the DOJ and SEC on the case.
On June 24, 2013, Medtronic, Inc. announced that the DOJ and SEC have terminated their investigations of the company's FCPA compliance in multiple countries. The medical device maker was informed of the agencies' declination decisions earlier in the month. Medtronic was one of the medical device companies included in an industry-wide sweep that began in 2007.
In June, there have also been updates to the Compendium entries for Direct Access Partners, Tyco International, Finmeccanica, Coral Capital Group, and Tri-Star Caribbean.
This month on TRACE blog, we covered a range of topics. First, we took a look at the Total S.A. monitorship and the increasing use of monitors in FCPA settlements after a previous lull. Eschewing many of the past controversies surrounding monitors, the DOJ and SEC appear comfortable today to condition FCPA settlements on the adoption of FCPA monitors in many cases. We also investigated an article authored by Aaron Schildhaus, President and CEO of D & O Supplemental International Insurance LLC , on what companies can do to insure themselves against FCPA investigations and enforcement actions. This month, New York State's highest court ruled that global investment bank Bear Stearns could seek insurance coverage for a $160 million disgorgement penalty against it resulting from a 2006 settlement with the SEC.
In world news, we couldn't help drawing comparisons between the current National Security Agency scandal involving Edward Snowden and the historical roots of the FCPA. We also reported on a panel discussion held by the World Bank to discuss new mechanisms designed at curbing demand-side corruption. Finally, we also had a two-part series on Israel this month, authored by guest-blogger Daniel Kessler, who is the Founding Partner of Givon Advisors Ltd. Part one in the series discussed Israel's history with the OECD and part two looked at changing perceptions and enforcement trends in Israel.
TRACE is pleased to share the results of a recent benchmarking survey on how multinational companies manage the anti-bribery training of their third parties. An increasing number of companies now require anti-bribery training for at least a portion of their third parties with some requiring the training annually.
To see the results of this benchmarking survey, please click
here
.
Books, Articles & Reports
How to Pay a Bribe: Thinking Like a Criminal to Thwart Bribery Schemes
Last year, TRACE published a fascinating and instructive book about how bribery schemes are devised, carried out and covered up. TRACE is now in the process of compiling the 2013 edition. We
invite in-house counsel and anti-bribery practitioners to "join the conversation" by sharing their corruption (and compliance!) stories by writing to

HowtoPayaBribe@traceinternational.org.
Frank Vogl, one of the leaders of the worldwide anticorruption movement, shares a history filled with stories of heroes and victims of corruption. He chronicles the successful campaigns by enormously courageous civil society activists, journalists, and public prosecutors and explains the crucial challenges that now must be confronted. At stake is nothing less than our global security, the reduction of poverty, the stability of our economic and financial systems, and the cause of freedom and democracy.
Waging War on Corruption
will be of interest to reader of politics and government, business, human rights, and law.
Citizens Against Corruption: Report From The Frontline tells the story of how groups of courageous and dedicated citizens across the globe are taking direct action to root out corruption. It shows how people are no longer prepared to accept the predatory activities of dishonest officials and are challenging their scams. It draws on over 200 unique case studies that describe initiatives undertaken by 130 civil society organisations (CSOs) which engage directly with public agencies to stop the bribery and extortion that damages peoples' lives and obstructs social and economic progress. This book challenges the notion that, at best, civil society can only have a marginal impact on reducing corruption and argues that aid donors need to radically rethink their assistance for governance reform.
The GER 2012 is the third in an annual series from TRACE that provides a summary of international anti-bribery enforcement trends based on the cases and investigations tracked in the TRACE Compendium.
Several new developments and ongoing trends are highlighted in the report, including a decline in foreign/outbound bribery enforcement actions brought by the United States and by other countries and an uptick in the enforcement of inbound/domestic bribery legislation worldwide. The report also includes for the first time information about how many times countries declined to take formal enforcement actions or closed official inquiries related to outbound or inbound bribery from 1977 through 2012.
Click here to download.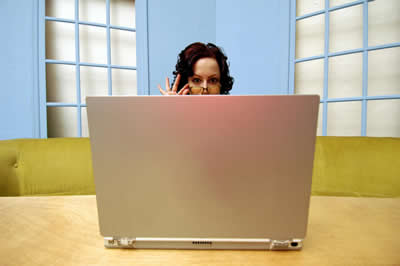 Did you know that members of TRACE can train an unlimited number of their employees and intermediaries using TRACE's online training platform?
TRACE offers two online training modules, designed specifically for both employees and third parties and based on TRACE's extensive experience providing training to multinational companies and their intermediaries. Real life scenarios teach appropriate conduct in a variety of situations. Modules are currently available in 14 languages. To learn more or schedule a training demo, please contact training@traceinternational.org.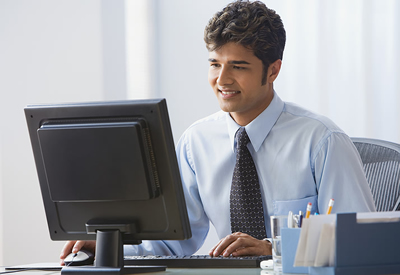 TASA graduates demonstrate sufficient knowledge of anti-bribery regulations, beyond the FCPA, and global compliance best practices and are recognized by employers as anti-bribery specialists. By enrolling in TASA and passing the accreditation exam, you will both join an exclusive community of anti-bribery compliance professionals and help further your career. To being the application process, visit www.thetasa.org.
Anti-Corruption Compliance in High Risk Markets
Jul 22 - 24, 2013, Washington
3rd India Summit on Anti-Corruption
Sep 23 - 24, 2013, New Delhi
Oct 1-2, 2013, San Francisco, CA
*TASA candidates may earn 12 credits for attending a full two-day FCPA Boot camp; 3 credits per day for attending any other FCPA/anti-corruption event; and 2 credits for workshops. A $200 registration discount is offered to TASA candidates.
Join Cisco, Mubadala, ABB, 3M Company, FH Bertling Holdings, and other industry leaders for our
2nd Global Anti-Bribery In-House Network (GAIN)
Conference. This is an excellent opportunity for attorneys from TRACE partner law firms and TRACE member and non-member companies to meet while learning first-hand about compliance challenges and enforcement trends around the world.
Click

here

to view the

Agenda-at-a-Glance.
Visit our
GAIN webpage
for program updates and registration details.
Register early to guarantee your place.
TRACE presents its first anti-bribery training workshop in Israel. Employees and intermediaries of TRACE member companies are invited to attend at no charge.
The Agenda at-a-Glance is available here. Please visit TRACE workshops for program updates and registration details.
Throughout the year, TRACE hosts complimentary roundtable discussions on compliance with anti-bribery regulations in multiple locations worldwide. Roundtables offer both TRACE members and non-members an opportunity to participate in an invite-only discussion with a senior attorney of TRACE and their peers. Discussions are tailored to the audience and are relevant to each participant's job function and industry.
This month TRACE held a roundtable in Dubai, which discussed international enforcement trends, compliance best practices and local corruption risks. Attendees gained real insight into what others are doing locally to enhance their anti-bribery compliance programs while sharing best practices with one another.
March 26-27, 2014, St. Regis, Washington, DC
TRACE members should plan now to attend what has become the premier anti-bribery benchmarking conference. The 10th Annual TRACE Forum will be held March 26-27, 2014 at the St. Regis in Washington, DC. Companies using TRAC should also plan to attend the TRAC working group the afternoon of March 25, 2014. The program is currently under development. Please visit our
Forum webpage
for program updates and registration details.
Washington, DC
July 22-24, 2013
TRACE Members receive a $200 discount.
InsideNGO Annual Member Conference
Washington, DC
July 30-August 1, 2013
*Alexandra Wrage, TRACE President, speaking
Corruption & Compliance South & South East Asia Summit
September 17-19, 2013
* Alexandra Wrage, TRACE President, speaking
12th Annual Compliance & Ethics Institute
Washington, DC
October 6-9th, 2013
* Alexandra Wrage, TRACE President, speaking
New York, NY
Oct 28-29, 2013
Hosted By:
Momentum
*Alexandra Wrage, TRACE President, speaking

TRACE members receive a 15% discount.
*Alexandra Wrage, TRACE President, speaking
International Regulatory Updates
Italy
Firm:
Studio Legale Biamonti
In Italy, there is a new Anti-Corruption Law requiring the Italian government to adopt a new Code of Conduct for public employees in place of the 2001 code within six months of the Anti-Corruption Law being approved. Please note that as of 28 May 2013, a draft text has been approved but not yet enacted. According the to the draft text, the usual company gifts of modest value allowed as gifts for public employees is intended not higher than € 100,00. However, corruption prevention plans to be introduced based on the new Anti-Corruption Law may increase said value to € 150,00. Also, public officials who have held managerial and negotiating positions in the previous three years may not exercise related duties in a professional capacity in a private-sector entity for a period of 3 years following the termination of their public employment.


Additionally, Legislative Decree n. 59 of 26 March 2010 decided the abrogation of the Registrar of agents and sales representatives to be replaced by registration with the competent Registrar of Enterprises. As of 12 May 2012, agents that were already registered with the "old" system should have sent an ad hoc communication to the Registrar by 12 May 2013 confirming or updating information provided. A ministerial decree of 26 October 2011, entered into force on 12 May 2012, rules the new registration requirements and interim rules. Please note that the subjective requisites for registration have not been modified.

Georgia
Although the laws of Georgia do not specifically elaborate on meals and statutory definition in the past did not regard meals as "gifts," there have been recent precedents when meals have been regarded to qualify as "gifts," and thus subject to respective restrictions.
Ghana
Under Ghana's Foreign Exchange law, all payments in foreign currency to or from Ghana are required to be made through Banks. Since 1 May 2012, the Bank of Ghana instructed banks to maintain a mandatory nine percent (9%) reserve on foreign currency deposits in Ghana cedis only. As result, the cost of maintaining foreign currency deposits with banks has gone up and some banks have introduced a monthly fee of about 0.17% on foreign currency deposits.
Canada
Canadian Bill S-14 proposing amendments to the Corruption of Foreign Public Officials Act (CFPOA) passed. The below includes substantive amendments made to the CFPOA but is not exhaustive:
Harsher punishment for bribing a public official, an increase from imprisonment for term not exceeding 5 years to 14 years.
Elimination of facilitation payment exemption
New accounting related offences with intention of bribing foreign public officials; and subjectivity of its offenders to a term of imprisonment not to exceed 14 years.
Commission of an act to bribe a public foreign official or perform fraudulent accounting with intent to bribe a public foreign official outside of Canada by a Canadian citizen, permanent resident or organization formed under the Canadian law are deemed committed in Canada.
International regulatory updates are provided by TRACE Partner Law Firms. For more information on TRACE Partner Firms, please visit the TRACE Resource Center.
Sincerely,


151 West Street
Annapolis, Maryland 21401
410-990-0076 | 410-990-0707 (fax) www.traceinternational.org