In April, three companies settled FCPA investigations with U.S. authorities. Koninklijke Philips Electronics N.V. ("Philips") settled FCPA allegations with the U.S. Securities & Exchange Commission ("SEC") for USD 4.5 million. The SEC alleged that Philips' Polish subsidiary paid numerous bribes to directors of public hospitals in Poland, and that the payments were not recorded in compliance with the FCPA's books and records provisions.
Parker Drilling Company settled FCPA charges with the SEC and U.S. Department of Justice ("DOJ") for a total of USD 15.85 million. According to the DOJ and SEC, Parker Drilling allegedly authorized USD 1.25 million in payments to a customs agent in Nigeria, which the agent used to provide entertainment to Nigerian officials in order to reduce a customs penalty against Parker Drilling. This case represents the DOJ's first corporate FCPA enforcement action of 2013.
The SEC and DOJ also announced that Ralph Lauren Corp. has settled FCPA allegations with the two agencies for a total of USD 1.6 million. The DOJ and SEC alleged that Ralph Lauren Corp.'s subsidiary in Argentina provided over USD 500,000 to a customs broker, who then made improper payments to Argentine customs officials. This case is noteworthy because it represents the first time that the SEC has used a non-prosecution agreement to settle an FCPA investigation.
There have also been updates to the investigations of Beny Steinmetz Group Resources Ltd., Alstom, SNC-Lavalin, and BizJet, among others.
April started with a special TRACE report that analyzed the increasing rate of parent-child bribery in celebration of April Fools' Day. Subsequently, we shared our initial insights on the 2013 TRACE Forum, conveying the message from the DOJ and the SEC that companies should work on making their compliance programs more dynamic and defensible.
We continued to analyze recent legal developments this month as well - scrutinizing the latest US Supreme Court ruling that limits the authority of US courts to hear cases against violations of human rights committed outside the US. Also, we provided information on the latest investigations, covering a US government investigation against Japanese billionaire Kazuo Okada and his companies for possible violations of the FCPA regarding a USD 2 billion casino project in the Philippines. We also discussed the securities fraud case against Scott London, veteran partner at accounting firm KPMG, for allegedly providing insider information regarding his clients to Bryan Shaw, a longtime friend.
A blog post on a 15-month investigation conducted by the International Consortium of Investigative Journalists (ICIJ) provided examples from the leaked documents on how offshore accounts are used to pay bribes and reminded businesses that offshore banking should always raise a red flag for any company conducting anti-bribery due diligence.
We looked at the global trend for disclosure of executive pay with specific emphasis on the current US legislation providing certain disclosure requirements for not only publicly traded companies, but also for entities receiving financial assistance and non-profit organizations. Also, as part of our Trace vignettes series, we explained the story of a due diligence review that revealed a forged reference and a fake business card, which again showed that checking out business and financial references is more than just checking a box.
Previously we emphasized the use of technology in the fight against corruption in our blog. This month we wrote about the efforts of young people to raise awareness about anti-corruption by competing in a global anti-corruption music competition and hosting club nights under the banner "Beats against Corruption".
Lastly, we provided an overview of DOJ and SEC anti-bribery enforcement in 2013 and concluded that 2013 will be a big year in terms of FCPA enforcement, regardless of only one FCPA enforcement action in Q1. Also, in our last post of the month, we provided examples of cases where businesses had to accept liability for the acts of third parties.
The SEC and the DOJ brought enforcement actions against three companies this month - Ralph Lauren Corporation (USD 1.6 million), Parker Drilling (USD 15.85 million) and Phillips (USD 4.5 million) - signaling a resurgence in FCPA enforcement.

The SEC entered into the first non-prosecution agreement in a FCPA case with Ralph Lauren Corp.

Mary J. White became chairwoman of the SEC, Andrew J. Ceresney was named a co-director of the SEC's enforcement unit joining George S. Cannellos, and White House lawyer Anne K. Small was named General Counsel of the SEC.

French citizen Frederic Cilins, an agent of BSG in Guinea, was arrested for obstructing an FCPA investigation.

SFO announced its criminal investigation against Eurasian Natural Resources Corp Plc., London-listed mining company, in connection with fraud, bribery and corruption allegations in Kazakhstan and Africa.
Each year the TRACE Forum gives member companies the opportunity to meet in one location, discuss mutual challenges and recalibrate their compliance efforts. This year, the 9th annual TRACE Forum took place at the St. Regis Hotel in Washington, DC from March 20-21.
Panel discussions ranged from demand side anti-bribery schemes in India to DOJ and SEC enforcement trends in the United States.
Throughout every panel, participants not only asked questions, but openly contributed their opinions and shared their experiences. While the aim of this report is not to replicate these discussions word-for-word, we hope that it will provide readers with a sense of the rich, animated dialogue generated by the TRACE Forum this year.
Click here to read the full report.
Books & Articles
How to Pay a Bribe: Thinking Like a Criminal to Thwart Bribery Schemes
Last year, TRACE published a fascinating and instructive book about how bribery schemes are devised, carried out and covered up. TRACE is now in the process of compiling the 2013 edition. We
invite in-house counsel and anti-bribery practitioners to "join the conversation" by sharing their corruption (and compliance!) stories by writing to

HowtoPayaBribe@traceinternational.org.
Waging War on Corruption: Inside the Movement Fighting the Abuse of Power, Frank Vogl, one of the leaders of the worldwide anticorruption movement, shares a history filled with stories of heroes and victims of corruption. He chronicles the successful campaigns by enormously courageous civil society activists, journalists, and public prosecutors and explains the crucial challenges that now must be confronted. At stake is nothing less than our global security, the reduction of poverty, the stability of our economic and financial systems, and the cause of freedom and democracy. Waging War on Corruption
will be of interest to readers of politics and government, business, human rights, and law.
Citizens Against Corruption: Report From The Frontline
Citizens Against Corruption: Report From The Front Line tells the story of how groups of courageous and dedicated citizens across the globe are taking direct action to root out corruption. It shows how people are no longer prepared to accept the predatory activities of dishonest officials and are challenging their scams. It draws on over 200 unique case studies that describe initiatives undertaken by 130 civil society organisations (CSOs) which engage directly with public agencies to stop the bribery and extortion that damages peoples' lives and obstructs social and economic progress. This book challenges the notion that, at best, civil society can only have a marginal impact on reducing corruption and argues that aid donors need to radically rethink their assistance for governance reform.
Cyprus and the Compliance Risks of Offshore Accounts
Alexandra Wrage, 3 April 2013
5 Compliance Lessons from the News Corp Scandal
Alexandra Wrage, 3 April 2013
3 Recent FCPA Statute of Limitations Lessons
Alexandra Wrage, 17 April 2013
Alexandra Wrage, 23 April 2013
Featured Resource
One year ago, TRACE launched TRAC, the first global platform that captures, assesses and shares baseline due diligence on organizations and individuals across the supply and marketing chain and assigns a universal ID number (TRAC number) to all approved applicants. A year later, we're celebrating this new approach to due diligence, which has been adopted by thousands of companies and their suppliers and business partners operating worldwide.
Unlike other due diligence platforms, TRAC is not just a database. Multilingual analysts review each due diligence file before making it available to companies to incorporate into their compliance programs with confidence. TRAC uses social media principles to gather due diligence on large numbers of third parties and provides detailed due diligence at no cost to companies. TRAC holders pay just $80 a year.
To learn more, watch our 90-second TRAC video here or download the brochure PDF here.
Join us for a complimentary webinar on supply and marketing chain compliance, May 14th at 1:00 pm EDT. Speakers Alexandra Wrage of TRACE and Jonathan Drimmer, Vice President, Assistant General Counsel of Barrick Gold Corporation will discuss supply chain risks and portable due diligence solutions, including TRAC. See below for more information and registration details.
Visibility into your global supply and marketing chain is a critical part of your business. When you do not know who your suppliers are, you leave your company exposed to the risk of bribery, money laundering, sanctions violations, and labor rights abuses that can result in significant legal, financial and reputational problems. This webinar will provide a brief overview of supply and marketing chain risks before moving to a practical discussion on how companies and suppliers can leverage portable due diligence solutions to reduce their due diligence workload while promoting greater transparency in the global supply and marketing chain.
Faculty:
Alexandra Wrage, President, TRACE International, Inc.
Jonathan Drimmer, Vice President, Assistant General Counsel of Barrick Gold Corporation

To register, please click here.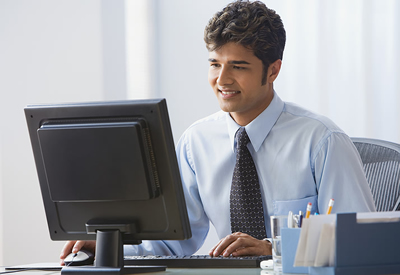 Becoming TASA Accredited - What it Means
TASA graduates demonstrate sufficient knowledge of anti-bribery regulations, beyond the FCPA, and global compliance best practices and are recognized by employers as anti-bribery specialist. By enrolling in TASA and passing the accreditation exam, you will both join an exclusive community of anti-bribery compliance professionals and help further your career. To being the application process, visit www.thetasa.org.
Upcoming Live Webinar:
06 May 2013
What to do When a Company Receives a Dodd-Frank FCPA Whistleblower Letter: Key Considerations and Practical First Steps
12:00pm - 1:15pm Eastern Time
To register, please write to info@thetasa.org.
Upcoming ACI TASA accredited conferences:
FCPA and Anti-Corruption for the Life Sciences Industry
May 14 - 15, 2013, New York
China Summit on Anti-Corruption
Jun 18 - 19, 2013, Shanghai
Jun 19 - 20, 2013, Chicago
3rd Latin America Summit on Anti-Corruption
Jun 24 - 25, 2013, São Paulo
Anti-Corruption Compliance in High Risk Markets
Jul 22 - 24, 2013, Washington
3rd India Summit on Anti-Corruption
Sep 23 - 24, 2013, New Delhi
*TASA candidates may earn 12 credits for attending a full two-day FCPA Boot camp; 3 credits per day for attending any other FCPA/anti-corruption event; and 2 credits for workshops. A $200 registration discount is offered to TASA candidates.
TRACE anti-bribery training workshops offer member companies a practical and cost-effective way to train their employees and intermediaries around the world on international anti-bribery compliance best practices. Workshop agendas feature representatives of TRACE Partner Law Firms, in-house compliance professionals, and senior TRACE lawyers. Employees and intermediaries of TRACE member companies are permitted to attend at no charge.
Join us in Israel for the next TRACE workshop on October 31, 2013. Agenda coming soon. Please visit TRACE workshops for program updates and registration details.
New York, NY
May 2-3 2013
Hosted by: PLI
* Alexandra Wrage, TRACE President, speaking

International Trade Symposium
Norfolk, VA
May 9, 2013
Hosted by: Virginia Maritime Association
* Alexandra Wrage, TRACE President, speaking

Anti-Corruption Professional Training Program
(Graduates earn a diploma by attending all six modules)
México City, Mexico
May 16-17, 2013 (First module)
Hosted by: OCA Abogados
* Clint Long, Manager, International Compliance Research, TRACE, speaking
For more information, please contact Luis F. Ortiz at diplomado@luisfortiz.com.


International Financial Crime Conference and Exhibition


Hollywood, FL


May 16-18, 2013


Hosted by:

Association of Certified Financial Crime Specialists (ACFCS)
*Eileen Radford, Director of Advisory Services, TRACE speaking
Attend the conference at a special rate of USD$695 (value of $1295)



2nd Annual Fraud & Corruption Asia Pacific Summit
Hong Kong
June 3-5, 2013
Hosted by: MIS Training
TRACE Members receive a 15% discount.

11th Annual IBA Anti-Corruption Conference
Paris
June 12-13, 2013
Hosted by: International Bar Association
* Alexandra Wrage, TRACE President, speaking

The Global Anti-Corruption Congress
Washington, DC
June 18-19, 2013
Hosted by: Momentum
TRACE members receive a 15% discount.
* Alexandra Wrage, TRACE President, speaking

China Summit on Anti-Corruption
Shanghai, China
June 18-19, 2013
Hosted by: American Conference Institute
TRACE Members receive a $200 discount.

FCPA Boot Camp
Chicago, IL
June 19-20, 2013
Hosted by: American Conference Institute
TRACE Members receive a $200 discount.

The European & UK Anti-Corruption & Compliance Congress
London, UK
June 24, 2013
Hosted by: Momentum
TRACE members receive a 15% discount.
* Alexandra Wrage, TRACE President, speaking

Corruption & Compliance - Asia Congress 2013
Hong Kong
June 24-26,2013
Hosted by: Beacon
TRACE Members receive a 15% discount.
* Alexandra Wrage, TRACE President, speaking

3rd Latin America Summit on Anti-Corruption
Sao Paulo, Brazil
June 24-25, 2013
Hosted by: American Conference Institute
TRACE Members receive a $200 discount.

Anti-Corruption London
London, UK
June 25-26, 2013
Hosted by: C5
TRACE Members receive a 10% discount.

Anti-Corruption Compliance in High Risk Markets
Washington, DC
July 22-24, 2013
Hosted by: American Conference Institute
TRACE Members receive a $200 discount

InsideNGO Annual Member Conference
Washington, DC
July 30-August 1, 2013
Hosted By: InsideNGO
* Alexandra Wrage, TRACE President, speaking

12th Annual Compliance & Ethics Institute
Washington, DC
October 6-9th, 2013
Hosted By: Society of Corporate Compliance and Ethics
* Alexandra Wrage, TRACE President, speaking
TRACE Partner Firm Updates
TRACE is pleased to announce the addition of two new partner firms in South Sudan (Juba Associated Advocates) and Malawi (Savjani & Co). Issa Muzamil Sebit, Advocate & Managing Partner at Juba Associated Advocates can be reached at jubaassociatedadvocates@gmail.com. Reena Purshotam, Senior Associate at Savjani & Co is available at savjaniandco@africa-online.net. TRACE partner firms around the world prepare TRACE's local law resources (including Country Bulletins and Gifts & Hospitality Guidelines). Biographies and contact information for each partner law firm - one firm per country - are listed on the Resource Center, providing a valuable reference for TRACE members.
News & Press
17 April 2013, Wall Street Journal
April Press Release, Partnership for Transparency
New TRACE Due Diligence Brochure Now Available
April 2013,
Download
here
.
Sincerely,


151 West Street
Annapolis, Maryland 21401
410-990-0076 | 410-990-0707 (fax)
www.traceinternational.org