In late February, the U.S. Securities & Exchange Commission ("SEC") announced that it charged Keyuan Petrochemicals, Inc. and its former Chief Financial Officer Aichun Li with alleged violations of the FCPA books and records and internal controls provisions. The SEC settled the charges with both parties, representing the first FCPA enforcement action of 2013.
During March, multiple SEC and U.S. Department of Justice ("DOJ") investigations were announced. Reports surfaced that the DOJ and SEC have initiated investigations of activities related to Microsoft Corporation in China, Italy and Romania. BHP Billiton Limited and the Wall Street Journal (a subsidiary of News Corporation) disclosed DOJ investigations of bribery allegations in China, while Anhueser-Busch InBev and Brookfield Asset Management announced SEC investigations of affiliates in India and Brazil, respectively.
There have also been updates to the investigations of Las Vegas Sands Corp., Wal-Mart Stores, Inc. and Embraer S.A., among others.
From how crowd-sourcing technology is helping to fight bribery to an in-depth look at US sanctions against Iran, it was a busy month of March on the TRACE blog.
We gave you headline stories, covering both the expanding HSBC money-laundering scandal in Argentina as well as the widening bribery investigation into Rupert Murdoch's News Corporation. In Bulgaria, we told you how people were taking to the streets to protest against state-led corruption. And in the United States, we looked at recent movement atop the enforcement officials at the Securities & Exchange Commission and the Department of Justice.
As usual, we also dug deeper to provide you expert analysis on key issues that are important to companies conducting business abroad. In our post EU Draft Legislation: Increased Reporting Requirements for European Institutions, we explored how draft regulations in Europe may increase transparency requirements for banks as well as other EU companies that make payments to foreign governments. In our special report on Iran, we told you how the TRAC due diligence tool is being used to navigate new US sanctions that have been passed to prevent both domestic and foreign businesses from conducting trade with Iran. The post is also available to be downloaded as a full report here.
We also looked at some ways that technology is helping in the fight against corruption. In our post entitled Mapping out corruption: the almost impossible task, we discussed how difficult it is for organizations to quantify the amount of corruption that actually exists in the world today. Later in the month, we told you how mobile phone technology has become the newest weapon both in resisting petty corruption as well as figuring out, on a grassroots level, where it occurs.
Finally, TRACE blog also dedicated one post to the memory of author Chinua Achebe, who died on March 21 at the age of 82. Originally from Nigeria, Mr. Achebe often explored problems of corruption and nepotism in his home country.
Mary Jo White, tapped to be the next Chairwoman of the SEC, and Richard Cordray, selected to lead the CFPB, each won approval from the U.S. Senate Banking Committee earlier this month.

BHP Billiton Limited announced that the DOJ is investigating allegations of bribery stemming from the company's sponsorship of the 2008 Beijing Olympics

FIFA's Independent Governance Committee issued a statement criticizing FIFA's continued disregard for the Committee's anti-bribery compliance proposals.

It was announced that the DOJ and SEC have initiated an investigation into Microsoft Corp. regarding alleged bribes made on the company's behalf to officials in Italy, Romania and China.

Anheuser Busch InBev disclosed that the SEC is investigating its affiliates in India regarding possible FCPA violations.

Hans Bodmer, the Swiss lawyer who helped Viktor Kozeny bribe Azerbaijani officials regarding the privatization of a state-owned oil company, was sentenced by a Federal Court in New York to time already served in jail.
Visit TRACE blog to vote.
Benchmarking
Every year, TRACE holds an annual anti-bribery "best practices" conference for member companies. The TRACE Forum enables in-house compliance professionals to participate in advanced discussions on FCPA enforcement trends and compliance and to share best practices. Live benchmarking among attendees using anonymous polling equipment offers members the opportunity to benchmark with one another.
The 9th Annual TRACE Forum, originally scheduled to take place October 29-30, 2012, was rescheduled due to Hurricane Sandy and was recently held on March 20-21, 2013 at the St. Regis Hotel in Washington, DC. We are pleased to share the polling results with you below.
A full report on the conference which will include panel summaries and key takeaways will be issued later this month.
Featured Resource
TRACE is pleased to announce the launch of its newest tool, TRACEsort. This customizable risk assessment tool
helps organizations quickly, credibly and cost-effectively determine the risk tier for an intermediary and the appropriate level of due diligence. The risk assessment is individually crafted to weigh risks specific to the business relation under review. Based on a score generated from a custom-built questionnaire, the third party is assigned a corresponding due diligence review (low, enhanced or high). Using red flag logic, TRACEsort objectively determines if a customer requires escalation or de-escalation of risk tiers. TRACE will work with you to determine risk questions, scoring, risk tiers and the right level of due diligence for each of your third parties, setting your due diligence process in motion quickly while substantially reducing your costs.
TRACEsort at a Glance:
Quickly, credibly and cost-effectively determines risk tier for an intermediary

Ability to customize risk questions and scores based on your company's priorities

Offers automated tracking and reporting of customer intermediaries and their risk

The only risk assessment tool with the ability to de-escalate risk tiers, allowing you to invest your resources in higher risk relationships
Learn more here or write to info@traceinternational.org.
TRACE's
portable due diligence solutions
allow third party intermediaries to assume responsibility for the due diligence process, paying for and owning their rigorously reviewed due diligence reports. This approach eliminates redundant reviews and gives third parties the ability to share their verified due diligence information with an unlimited number of global partners while saving those multinational corporations money.
Portable Due Diligence SOLUTIONS:
TRAC
: Based on social media principles, this 48-hour baseline due diligence solution and global identification platform allows companies to efficiently exchange verified compliance information. TRAC holders pay just $80 a year. TRAC profiles, with the approval of the holder, and the TRAC portal, which includes summaries and reports, are free for companies to access.
TRACE Certification
: The only detailed review, analysis and approval process available that enables candidates to own their verified due diligence reports. TRACE Certification is suitable for medium-to-higher risk candidates and involves an annual requirement for the intermediary to update their due diligence information, complete a mandatory anti-bribery training course and adopt an anti-bribery code of conduct.
Books & Articles
Waging War on Corruption: Inside the Movement Fighting the Abuse of Power, Frank Vogl, one of the leaders of the worldwide anticorruption movement, shares a history filled with stories of heroes and victims of corruption. He chronicles the successful campaigns by enormously courageous civil society activists, journalists, and public prosecutors and explains the crucial challenges that now must be confronted. At stake is nothing less than our global security, the reduction of poverty, the stability of our economic and financial systems, and the cause of freedom and democracy. Waging War on Corruption will be of interest to readers of politics and government, business, human rights, and law.
How to Pay a Bribe: Thinking Like a Criminal to Thwart Bribery Schemes Last year, TRACE published a fascinating and instructive book about how bribery schemes are devised, carried out and covered up. TRACE is now in the process of compiling the 2013 edition. We invite in-house counsel and anti-bribery practitioners to "join the conversation" by sharing their corruption (and compliance!) stories by writing to HowtoPayaBribe@traceinternational.org.
Alexandra Wrage, 1 March 2013
Five Schemes for Creative Corruption
Alexandra Wrage, 12 March 2013
3 Compliance Lessons from the Wal-Mart Bribery Scandal
Alexandra Wrage, 18 March 2013
Microsoft And The Rising Federal Scrutiny Of Bribery
Alexandra Wrage, 20 March 2013
TRACE President interviewed by BBC about concerns over stalled FIFA
Richard Conway, 27 March 2013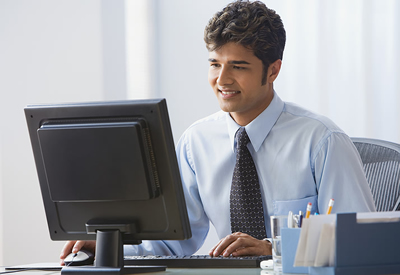 Becoming TASA Accredited - What it Means
TASA graduates demonstrate sufficient knowledge of anti-bribery regulations, beyond the FCPA, and global compliance best practices and are recognized by employers as anti-bribery specialist. By enrolling in TASA and passing the accreditation exam, you will both join an exclusive community of anti-bribery compliance professionals and help further your career. To being the application process, visit www.thetasa.org.
TRACE is an association partner of the American Conference Institute (ACI), a unique organization devoted to providing the business intelligence that senior decision-makers need to respond to anti-bribery challenges. Partnering with ACI broadens TASA's ability to offer candidates in-person learning opportunities worldwide.
Upcoming ACI TASA accredited conferences are listed below:
FCPA and Anti-Corruption for the Life Sciences Industry
May 14 - 15, 2013, New York
China Summit on Anti-Corruption
Jun 18 - 19, 2013, Shanghai
Jun 19 - 20, 2013, Chicago
3rd Latin America Summit on Anti-Corruption
Jun 24 - 25, 2013, São Paulo
Anti-Corruption Compliance in High Risk Markets
Jul 22 - 24, 2013, Washington
3rd India Summit on Anti-Corruption
Sep 23 - 24, 2013, New Delhi
*TASA candidates may earn 12 credits for attending a full two-day FCPA Boot camp; 3 credits per day for attending any other FCPA/anti-corruption event; and 2 credits for workshops. A $200 registration discount is offered to TASA candidates.
Featured Event
Anti-Corruption for the Extractive Industries
April 23, 2013, Toronto, Canada
Join us to learn more about:
What an effective global anti-corruption compliance program for the extractive industries should look like
How to address human rights and security challenges in the mining and oil industries
Disclosure requirements for oil, gas and mining companies under the Dodd-Frank Act
Minimizing your company's risk exposure to bribery when hiring in high risk markets
... and more (see agenda)!
Sheldon Vanderkooy, Senior Director of Legal Affairs, INMET MINING
Jonathan Drimmer, Assistant General Counsel, BARRICK GOLD CORPORATION
Morgan Frontczak, Regional Compliance Counsel, WEATHERFORD
Ben Chalmers, Vice President, Sustainable Development, MINING ASSOCIATION OF CANADA
Michael A. Pass, Sr. Counsel - Compliance, FREEPORT-MCMORAN
Peter Brady, Sustainability, Litigation & Regulatory Affairs, VALE
Diego G. Venegas, Manager of Ethics and Business Conduct, GOLDCORP
TRACE Member Registration Fee: $400
Non-Member Registration Fee: $450
To register, please download the registration form here and e-mail: workshop@traceinternational.org.
View complete seminar and list of speakers
here
.
For more information, please write to Virna Di Palma at dipalma@traceinternational.org.
TASA candidates earn 3 credits for attending this event. Learn more about TRACE Anti-Bribery Specialist Accreditation (TASA) and how to apply at www.thetasa.org.
TRACE Events

On March 20-21, 2013 TRACE welcomed over 100 representatives from TRACE members companies to the 9th Annual TRACE Forum. It was an excellent opportunity for in-house compliance professionals to share best
practices and benchmark with one another. Insightful and practical presentations were made by attorneys, compliance professionals and the US DOJ and SEC. Panels addressed the new FCPA Guidance, third party due diligence, gifts and hospitality best practices, communication and employee engagement, FCPA industry sweeps, compliance audits and assessments, among other anti-bribery topics. A full report of the conference proceedings and key takeaways will be released later this month.
Also in March, over eighty representatives from TRACE member companies converged in London for a one-day training workshop. Panels addressed SFO guidance on the UK Bribery Act, international compliace best practices, the current anti-bribery landscape in the Middle East, effective training strategies for employees and third parties in high risk markets, among other timely topics.

Join us in Israel for the next TRACE workshop on October 31, 2013. Agenda coming soon. Please visit TRACE workshops for program updates and registration details.
Save-the-date!
TRACE is pleased to present the
2nd Global Anti-Bribery In-House Network (GAIN)
Conference. This is an excellent opportunity for attorneys from TRACE partner law firms and TRACE member and non-member companies to meet while learning first-hand about compliance challenges and enforcement trends around the world.
We are currently in the process of putting together the agenda for the 2013 GAIN. If you are interested in speaking, or would like to propose a topic, please contact Virna Di Palma at
dipalma@traceinternational.org
.
Please visit http://www.traceinternational.org/Trace/events/GAIN.html for program updates and registration details.
29th National Forum on FCPA
New York, NY
April 16-17, 2013
Hosted by: American Conference Institute
TRACE Members receive a $200 discount.
Section of International Law 2013 Spring Meeting
Washington, DC
April 23-27, 2013
Hosted by: ABA International
* Alexandra Wrage, TRACE President, speaking
Anti-Corruption Australia
Sydney, Australia
April 29-30, 2013
Hosted by: C5
TRACE Members receive a 10% discount.
New York, NY
May 2-3 2013
Hosted by: PLI
* Alexandra Wrage, TRACE President, speaking
International Trade Symposium
Norfolk, VA
May 9, 2013
Hosted by: Virginia Maritime Association
* Alexandra Wrage, TRACE President, speaking
Anti-Corruption Professional Training Program
(Graduates earn a diploma by attending all six modules)
México City, Mexico
May 16-17, 2013 (First module)
Hosted by: OCA Abogados
* Eduardo L. Busó, Director of Members Services, TRACE, speaking
For more information, please contact Luis F. Ortiz at diplomado@luisfortiz.com.
2nd Annual Fraud & Corruption Asia Pacific Summit
Hong Kong
June 3-5, 2013
Hosted by: MIS Training
TRACE Members receive a 15% discount.
11th Annual IBA Anti-Corruption Conference
Paris
June 12-13, 2013
Hosted by: International Bar Association
* Alexandra Wrage, TRACE President, speaking
The Global Anti-Corruption Congress
Washington, DC
June 18-19, 2013
Hosted by: Momentum
TRACE members receive a 15% discount.
* Alexandra Wrage, TRACE President, speaking
China Summit on Anti-Corruption
Shanghai, China
June 18-19, 2013
Hosted by: American Conference Institute
TRACE Members receive a $200 discount.
FCPA Boot Camp
Chicago, IL
June 19-20, 2013
Hosted by: American Conference Institute
TRACE Members receive a $200 discount.
The European & UK Anti-Corruption & Compliance Congress
London, UK
June 24, 2013
Hosted by: Momentum
TRACE members receive a 15% discount.
* Alexandra Wrage, TRACE President, speaking
Corruption & Compliance - Asia Congress 2013
Hong Kong
June 24-26,2013
Hosted by: Beacon
TRACE Members receive a 15% discount.
* Alexandra Wrage, TRACE President, speaking
3rd Latin America Summit on Anti-Corruption
Sao Paulo, Brazil
June 24-25, 2013
Hosted by: American Conference Institute
TRACE Members receive a $200 discount.
Anti-Corruption London
London, UK
June 25-26, 2013
Hosted by: C5
TRACE Members receive a 10% discount.
Webinars

To register, please click here or contact Debbi Alley at dalley@us-sabc.org.

About the webinar:
This webinar will present both legal and non-legal concerns regarding how U.S. companies evaluate risk with overseas business partners. Knowing in advance what U.S. companies are likely to ask during the due diligence process and why they are asking can better position your firm for a successful long term partnership.
The webinar will discuss how foreign companies can prepare their internal policies, ownership transparency, training, corporate structure, due diligence, and provide general tips so that your company is an attractive corporate partner to U.S. and Western companies.
Speaker: Alexandra Wrage, President, TRACE International, Inc.

Moderator: Debbi Alley, Membership Services Manager, U.S.-Saudi Arabian Business Council
Global Regulatory Updates
(provided by TRACE Partner Firms)
Ecuador: Paz Horowitz Robalino Garces
While in practice, gifts or hospitality of nominal value have been furnished to government officials and employees by foreign vendors and their sales representatives, more and more Ecuadorian Government Offices at the National Level, and private companies are prohibiting the acceptance of such gifts.
Pakistan: Orr Dignam & Co.
In Pakistan, there is now legislation to give effect to the United Nations Convention on the Recognition and Enforcement of Foreign Arbitral Awards 1958 ("New York Convention"). Under The Recognition and Enforcement (Arbitration Agreements and Foreign Arbitral Awards) Act, 2011 ("2011 Act"), an arbitration agreement is to be upheld by the Pakistani courts unless they find that the agreement in question is null and void, inoperative or incapable of being performed. Similarly, the Pakistani courts are to recognize and enforce a foreign arbitral award in the same manner as a judgment or order of a court in Pakistan; provided however that they may refuse to do so in accordance with Article V of the New York Convention.
Republic of the Congo: Miranda Correia Amendoeira & Associados -- Sociedade de Advogados RL and Cabinet Gomes
Under the 2013 Finance Bill, entities conducting commercial activities in Congo for a consecutive or non-consecutive period of more than 12 months are required to apply for registration with the Commercial Registry.
Sincerely,


151 West Street
Annapolis, Maryland 21401
410-990-0076 | 410-990-0707 (fax)
www.traceinternational.org
To learn more about TRACE anti-bribery resources and due diligence services, view a short video clip here.