Compendium Roundup
In early February, Judge Richard J. Sullivan of the U.S. District Court for the Southern District of New York denied three Magyar Telekom Plc. executives' motion to dismiss a U.S. Securities & Exchange Commission (SEC) action regarding allegations of bribes paid to elected officials in Macedonia. Judge Sullivan rejected the defendants' arguments that the court had no personal jurisdiction over them, that the statute of limitations for the action had expired, and that the SEC's allegations had failed to state a claim. Also in February, Nabors Industries Ltd. and 3M Company announced decisions by U.S. enforcement agencies to terminate their investigations of bribery allegations involving each company.
There have also been updates on the investigations of SNC-Lavalin, Eni, Finmeccanica, and Siemens, among others.
On the Blog
We started February on TRACE Blog by looking at business opportunity and corruption risks in Myanmar, particularly in light of the recent détente in relations between the United States and the South East Asian nation. In Italy, we looked at recent enforcement actions against Finmeccanica and Eni SpA for corrupt activities abroad. The separate actions have made the nation's longstanding corruption difficulties into a campaign issue prior to the upcoming election for prime minister.
The TRACE Blog also looked at Russia, where recent amendments to Federal Law No. 273 "On Combating Corruption" went into effect, requiring companies to develop compliance programs aimed at curbing corruption. As we discussed, these requirements have broad-based implications for multinational companies with subsidiaries in Russia. In Canada, proposed amendments to the Corruption of Foreign Public Officials Act (CFPOA), would toughen the rules against foreign bribery by, among other things, widening the law's jurisdiction, getting rid of the facilitation payments exception and increasing the statute's maximum penalty.
We also offered our own anti-bribery advice this month. In honor of the Chinese New Year, we began by exploring the difference between gifts and bribes in China. We also explored indirect liability under the Foreign Corrupt Practices Act, how to coax more internal reporting , and how to fight off anti-bribery compliance fatigue.
Two separate federal district court decisions pertaining to Magyar Telekom and Siemens revisited FCPA jurisdiction over foreign nationals and what constitutes having the necessary "minimum contacts" with the U.S. to confer jurisdiction.

Two companies -- Nabors Industries and 3M - disclosed this month that the DOJ and SEC had declined to press charges for FCPA violations by each company.

Increased foreign bribery

enforcement

activity in Canada included proposed changes to the Corruption of Foreign Public Officials Act (CFPOA) and widening investigations into SNC-Lavalin.

Foreign bribery enforcement actions in Italy against Finmeccanica and Eni SpA sparked the controversial response from Silvio Berlusconi that "paying a bribe abroad is a matter of necessity."

A widening corruption scandal in Spain implicated senior leaders of prime minister Mariano Rajoy's Popular Party as well as Iñaki Urdangarin, the King's son-in-law.
Benchmarking
The International Association for Contract and Commercial Management (IACCM), with the assistance of TRACE, recently conducted a survey on anti-bribery issues in the context of contract negotiation and management. The objective of this survey was to better understand how companies are addressing anti-bribery issues in their contracts. Over three hundred members of the IACCM responded to the survey questions. We are pleased to share the results with you here.
About IACCM
With members from 153 countries and 10898 corporations, IACCM is leading the way in responding to the demands of global networked markets. Membership is drawn from many industries and is made up of contract and commercial managers, negotiators, attorneys and supply chain professionals. Hundreds of organizations have also established Corporate Memberships, gaining enhanced services that support their performance and understanding of market trends.
Featured Resource
Streamlined due diligence with a one week turnaround time
TRACEcheck, our streamlined due diligence tool designed to vet lower-risk partners or to pre-screen or identify higher risk relationships, now offers a refresher service to customers on an annual basis. This service:
Requires the intermediary to

update any information that has changed over the year and provide one new reference contact

Includes a denied parties/PEP screening and a media search dating back five (5) years on any new entity or individual names provided in the updated questionnaire

Includes a denied parties/PEP screening and a media search dating back one (1) year on all entity and individual names carried over from the original questionnaire
To learn more, please write to info@traceinternational.org.
Under the current due diligence model, multinational corporations bear the expense in time and dollars of obtaining due diligence clearance reports on every single business partner around the globe with whom they work. This approach is no longer sustainable as both compliance expectations and expenses rise. TRACE's new portable due diligence solutions flip this equation, with the intermediaries and third-parties now paying for the annually-updated reports themselves and having the freedom to share those reports with an unlimited number of global partners.
Portable due diligence solutions:
Shift the burden of screening third parties away from companies

Eliminate most of the expense and delay associated with the vetting process

Enable third parties to share their verified due diligence information with all of their business partners

Offer ongoing monitoring of third party relationships with constant screening of names against international sanctions and enforcement lists

Provide certified intermediaries with the valuable business advantage of being recognized in the compliance community for completing the gold standard in due diligence
TRACE
offers two portable due diligence solutions:
TRACE Certification
, a detailed due diligence review, analysis and approval process that allows third parties to own their verified due diligence reports, and
TRAC
, our 48 hour solution for baseline due diligence and global identification platform. Together
TRACE Certification
and
TRAC
provide companies and their commercial intermediaries with a comprehensive, risk-based anti-bribery compliance solution. To learn more, please write to
info@traceinternational.org
.
Books & Articles
Waging War on Corruption: Inside the Movement Fighting the Abuse of Power, Frank Vogl, one of the leaders of the worldwide anticorruption movement, shares a history filled with stories of heroes and victims of corruption. He chronicles the successful campaigns by enormously courageous civil society activists, journalists, and public prosecutors and explains the crucial challenges that now must be confronted. At stake is nothing less than our global security, the reduction of poverty, the stability of our economic and financial systems, and the cause of freedom and democracy. Waging War on Corruption will be of interest to readers of politics and government, business, human rights, and law.
How to Pay a Bribe: Thinking Like a Criminal to Thwart Bribery Schemes Last year, TRACE published a fascinating and instructive book about how bribery schemes are devised, carried out and covered up. TRACE is now in the process of compiling the 2013 edition. We invite in-house counsel and anti-bribery practitioners to "join the conversation" by sharing their corruption (and compliance!) stories by writing to HowtoPayaBribe@traceinternational.org.
FIFA Governance Recommendations: Not a Close Call
Alexandra Wrage, 12 February 2013
Be My Valentine . . . Mr. Foreign Official?
Alexandra Wrage, 14 February 2013
Tips and Bribes: Not the Same Thing
Alexandra Wrage, 20 February 2013
Human Trafficking: a New Compliance Challenge
Alexandra Wrage, 26 February 2013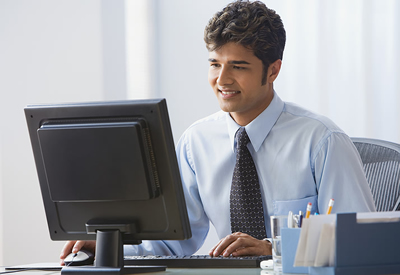 Position yourself as an anti-bribery compliance specialist with TASA. Accreditation by TRACE requires completion of 30 credit units of on-line or in-person training and passing the TASA exam. The training program provides a core set of fundamental anti-bribery compliance courses along with a broad range of regional and industry specific topics that participants can select from to tailor their training and meet their specific interests and professional goals. To being the application process, visit www.thetasa.org.
Upcoming Course:
06 March 2013
The Anti-Bribery Landscape and Compliance Challenges in Indonesia
10:00 - 11:15 AM Eastern Time
Recently Recorded Courses:

Contract Negotiation and Execution: Detecting and Responding to Bribery Risks
Tim Cummins, President/CEO, International Association for Contract and Commercial Management (IACCM)
Diyas Assanov, Director of the Compliance Department,
Siemens Russia
Priyanka Sharma, Partner, Dua Associates
Featured Event
Anti-Corruption for the Extractive Industries
April 23, 2013, Toronto, Canada
Hosted by:TRACE, Arnold & Porter LLP, and Barrick Gold Corporation
This industry-specific conference is designed to address unique anti-bribery risks faced by these highly regulated and scrutinized industries and as an opportunity for industry leaders to share best practices. Topics will include:
What an Effective Global Anti-Corruption Compliance Program for the Extractive Industries Should Look Like
Addressing Human Rights and Security Challenges in the Mining and Oil Industries
Major Anti-Bribery Compliance Challenges from the View of Service Providers
Anti-Bribery Investigations in Canada
Addressing Payment Disclosure and Conflict Minerals Reporting Requirements
Detecting and Responding to Supply Chain Risks: How to Effectively Screen and Monitor Third Parties
Local Procurement and Hiring in High Risk Markets: Minimizing Your Company's Risk Exposure to Bribery
Anti-Bribery Training Strategies for High Risk Markets: How to Ensure Your Compliance Message Reaches Local Employees and Suppliers
Member Registration Fee: $400
Non-Member Registration Fee: $450
Registration fee is non-refundable.
To register, please download the registration form here and e-mail: workshop@traceinternational.org.
Agenda at-a-glance is available here!
For more information, please write to Virna Di Palma at dipalma@traceinternational.org.
Become TASA Certified
This conference is eligible for up to six TASA credits. Learn more about TRACE Anti-Bribery Specialist Accreditation (TASA) and how to apply at www.thetasa.org.
Third Party Due Diligence
London, England
March 11-12, 2013
Hosted by: C5
TRACE Members receive a 10% discount.
19th Annual Federal Procurement Institute and Open Midyear Council Meeting
Annapolis, MD
March 13-16, 2013
Hosted by: American Bar Association
* Alexandra Wrage, TRACE President, speaking
ACI Russia and CIS Summit
Moscow, Russia
March 19-20, 2013
Hosted by: American Conference Institute
TRACE Members receive a $200 discount
Fraud, Asset Tracing and Recovery
Geneva, Switzerland
March 21-22, 2013
Hosted by: C5
TRACE Members receive a 10% discount.
29th National Forum on FCPA
New York, NY
April 16-17, 2013
Hosted by: American Conference Institute
TRACE Members receive a $200 discount.
Section of International Law 2013 Spring Meeting
Washington, DC
April 23-27, 2013
Hosted by: ABA International
* Alexandra Wrage, TRACE President, speaking
Anti-Corruption Australia
Sydney, Australia
April 29-30, 2013
Hosted by: C5
TRACE Members receive a 10% discount.
News and Press
TRACE International Provides Third Parties with "Portable" Due Diligene Reports, Corruption Currents, 15 February 2013
TRACE 2012 Global Enforcement Report (GER) soon to be released.
This annual publication provides an updated summary of international anti-bribery enforcement trends based on the cases and investigations tracked in the online TRACE Compendium. Stay tuned for the report's release.
Sincerely,


151 West Street
Annapolis, Maryland 21401
410-990-0076 | 410-990-0707 (fax)
www.traceinternational.org
To learn more about TRACE anti-bribery resources and due diligence services, view a short video clip here.