Blog and Compendium Roundup
We began the year by looking back at the top 12 anti-bribery stories of 2012. The biggest trends, breakthroughs and scandals were all captured neatly in list form.
A compendium alert was issued this month when Griffiths Energy International Inc., a Canadian oil and exploration company, was sentenced to pay a $10.35 million fine pursuant to Canada's Corruption of Foreign Public Officials Act. This marked the largest penalty ever imposed in Canada regarding foreign corruption. The case is also the first time that a Canadian company has self-reported acts of bribery abroad to Canadian authorities.
Benchmarking
The conflict minerals provision of the Dodd-Frank Act requires that all publicly-traded companies make annual disclosures regarding their use of "conflict minerals" (tin, tantalum, tungsten, and gold) originating from the Democratic Republic of Congo (DRC) or an adjoining country. Conducting due diligence and tracing the use of conflict minerals to comply with the ruling requires a substantial investment of time and resources and many companies are struggling to develop and execute a Conflict Minerals Rule compliance process. While the report to the U.S. Securities and Exchange Commission (SEC) is not due until May 31, 2014, companies are advised to act now to develop a supply chain due diligence and compliance strategy and determine reporting requirements. At the request or our member companies we recently conducted a
survey on Conflict Minerals Rule compliance benchmarking. We are pleased to share the results here. Please join us for a free webinar on

February 12, 2013, 12:00 PM US Eastern

for a detailed discussion of the results. Additional webinar details can be found below.
12th February 2013, 12:oo PM US Eastern
Join Eileen Radford, Director of Advisory Services at TRACE International, Jonathan Drimmer, Vice President, Assistant General Counsel at Barrick Gold Corporation, and Susan Ringler, Deputy General Counsel at Xylem Inc for a practical discussion on the new conflict minerals reporting requirements and how companies can streamline the reporting process. The webinar will also address what steps companies can take to conduct a reasonable country of origin inquiry and what safeguards they can put in place to ensure the reliability of their information. The results of the TRACE benchmarking survey on conflict minerals reporting requirements will form part of the discussion. This FREE webinar is hosted by TRACE. Click here to register.
14th February 2013, 11:00 AM US Eastern
In this webinar, Alexandra Wrage, President of TRACE, will discuss what the FCPA guiding principles mean in practice and what changes, if any companies should make. She will
provide practical advice on conducting third party due diligence that is risk-based and cost-effective. For more information or to register for this webinar, please click here.
TRACE has spent the last decade defining standards for anti-bribery due diligence by working with hundreds of multinationals and thousands of intermediaries to develop internationally recognized "best practices." TRACE Certification is the product of this collaborative effort and the only third party review, analysis and approval on the market.It is a detailed due diligence review designed for medium-to-high risk candidates (individuals and entities) that includes definitive requirements and an approval process at the conclusion of the review
A TRACE Certification due diligence report covers important, verified information related to an intermediary's ownership, personnel and reputation.
What makes TRACE Certification unique?
Involves a mandatory on-line training course administered by TRACE

Approved candidates must update their due diligence information annually

Approved candidates must adopt a code of conduct

Shifts due diligence costs away from multinationals and enables third parties to own their

reports and share them with business partners

TRACE certified third parties do not have to wait for a customer to initiate the due diligence process, giving them a business advantage, and saving customers time and dollars

Reports are completed in under 4 weeks
For more information, write to Certification@traceinternational.org.
TRAC -

The global 48 hour solution for baseline due diligence
TRAC has teamed up with TRACEselect to offer you the ability to order TRACE baseline due diligence with additional services from TRACESelect as your program requires.
TRACESelect offers a menu of services that include:
Customizable questionnaires

Politically Exposed Persons screenings

Internet and print based media searches

The collection of resumes of key employees

The collection of business references

The collection of financial references or an audited financial statement

The collection of embassy references

TRACE administered, multilingual anti-bribery training
TRAC
satisfies the requirement for companies to conduct baseline due diligence on current and potential business partners and vendors to a reasonable, international standard and to conduct ongoing monitoring of their hundreds, or hundreds of thousands, of business partners and vendors, and at no cost. TRACEselect offers optional additional services that are priced separately.
Still not sure how TRAC can help you? View our 90-second video clip here, read our FAQ or visit www.tracnumber.com for more information.
Books & Articles
Waging War on Corruption: Inside the Movement Fighting the Abuse of Power, Frank Vogl, one of the leaders of the worldwide anticorruption movement, shares a history filled with stories of heroes and victims of corruption. He chronicles the successful campaigns by enormously courageous civil society activists, journalists, and public prosecutors and explains the crucial challenges that now must be confronted. At stake is nothing less than our global security, the reduction of poverty, the stability of our economic and financial systems, and the cause of freedom and democracy. Waging War on Corruption will be of interest to readers of politics and government, business, human rights, and law.
How to Pay a Bribe: Thinking Like a Criminal to Thwart Bribery Schemes Last year, TRACE published a fascinating and instructive book about how bribery schemes are devised, carried out and covered up. TRACE is now in the process of compiling the 2013 edition. We invite in-house counsel and anti-bribery practitioners to "join the conversation" by sharing their corruption (and compliance!) stories by writing to HowtoPayaBribe@traceinternational.org.
The Biggest Global Compliance Challenges for 2013
Alexandra Wrage, 3 January 2013
Compliance for Information Communication Technology companies
Emelia Probasco, 9 January 2013
How to Conduct Compliance Training for 3 Types of Employees
Alexandra Wrage, 17 January 2013
What Companies Can't Do About Corruption
Alexandra Wrage, 24 January 2013
5 Questions Companies Must Ask During FCPA Due Diligence
Alexandra Wrage, 31 January 2013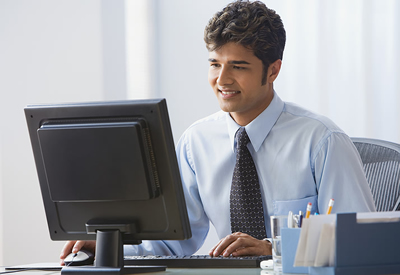 Enhance your resume in 2013. Be among the hundreds of TASA graduates including in-house counsel and ethics and compliance professionals from large multinational corporations, accountants and financial specialists, lawyers, and postgraduate students from across the globe. Through this comprehensive and rigorous program, graduates can distinguish themselves from their peers.
Upcoming Course:
26 February 2013
Contract Negotiation and Execution: Detecting and Responding to Bribery Risks
Hosted by: Tim Cummins, President/CEO, International Association for Contract and Commercial Management (IACCM)
11:00 - 12:15 PM Eastern Time
Recently Recorded Courses:
Diyas Assanov, Director of the Compliance Department,
Siemens Russia
Priyanka Sharma, Partner, Dua Associates


Robert W. Kuhn, President, Kuhn Associates Sustainability Advisors LLC
TRACE Events
Join your peers on March 20-21, 2013 at the St. Regis in Washington, DC for the 9th Annual TRACE Forum. Don't miss the benchmarking event of the year and your chance to hear directly from the U.S. DOJ and SEC on the new FCPA guidance. Topics will include compliance program best practices, third party due diligence, risk assessments, gifts and hospitality and more. Click here for the agenda.
Please note: if you registered for the October dates you must register again to guarantee your place in March.
There is no charge for participation in the Forum, but pre-registration is required. Each member company is initially limited to one representative in order to maintain an interactive setting. Additional employees will be placed on a waiting list and may attend if space permits. To register, please send your name, company affiliation and contact details to workshop@TRACEinternational.org
Next week over one hundred compliance professionals will gather in Mexico City for a full day anti-bribery training workshop. Registration for this event is now closed but look for workshop highlights in next month's newsletter.
Workshops are provided at no cost to the employees and intermediaries of TRACE Corporate Members. Registration is initially limited to three places per member company; additional individuals will be placed on the waiting list. We encourage you to register early to guarantee your place. Registration is open for the following workshops:
London, March 26, 2013 - Agenda-at-a-glance now available!
Istanbul, May 7, 2013 - Agenda coming soon
T0 register for or inquire about specific workshops, please write to workshop@traceinternational.org.
Anti-Corruption for the Oil, Gas
and Mining Industries
SAVE THE DATE, April 23, 2013, Toronto, Canada
Hosted by: TRACE, Arnold & Porter LLP, and Barrick Gold Corporation The program will be designed to address the unique risks of extractives and will cover topics such as compliance program design, disclosure requirements, training strategies for employees and suppliers, and addressing human rights and security challenges. The agenda is currently under development. For more information, please write to Virna Di Palma at dipalma@traceinternational.org.
2013 Anti-Corruption Conference
Toronto, Canada
February 5, 2013
Hosted by: Canadian Institute
TRACE Members receive a $200 discount.
*Alexandra Wrage, TRACE President, speaking
15th Annual Africa Business Conference
Boston, MA
February 15-17, 2013
Hosted by: Africa Business Club
* Alexandra Wrage, TRACE President, speaking
2013 Utilities, Energy Compliance & Ethics Conference
Houston, TX
February 25, 2013
Hosted by: SCCE
* Julie Coleman, Senior Director, Advisory Services, speaking
4th Middle East Summit on Anti-Corruption
Dubai, UAE
February 25-26, 2013
Hosted by: American Conference Institute
TRACE Members receive a $200 discount.
Financial Industry Forum on Economic Sanctions Compliance
London, England
February 26-27, 2013
Hosted by: C5
TRACE Members receive a 10% discount.
ACI India Anti-Corruption Summit
New Dheli, India
March 4-5, 2013
Hosted by: American Conference Institute
TRACE Members receive a $200 discount.
Third Party Due Diligence
London, England
March 11-12, 2013
Hosted by: C5
TRACE Members receive a 10% discount.
Corruption & Compliance Asia Summit
Shanghai, China
March 12-14, 2013
Hosted by: BEACON
* Alexandra Wrage, TRACE President, speaking
19th Annual Federal Procurement Institute and Open Midyear Council Meeting
Annapolis, MD
March 13-16, 2013
Hosted by: American Bar Association
* Alexandra Wrage, TRACE President, speaking
Anti-Corruption Australia
Sydney, Australia
March 16-17, 2013
Hosted by: C5
TRACE Members receive a 10% discount.
ACI Russia and CIS Summit
Moscow, Russia
March 19-20, 2013
Hosted by: American Conference Institute
TRACE Members receive a $200 discount
Fraud, Asset Tracing and Recovery
Geneva, Switzerland
March 19-20, 2013
Hosted by: C5
TRACE Members receive a 10% discount.
News and Press
TRAC and ethiXbase Form Strategic Partnership
Compliance Week, 15 January 2013
TRACE 2012 Global Enforcement Report (GER) soon to be released.
This annual publication provides an updated summary of international anti-bribery enforcement trends based on the cases and investigations tracked in the online TRACE Compendium. Stay tuned for the report's release.
Sincerely,


151 West Street
Annapolis, Maryland 21401
410-990-0076 | 410-990-0707 (fax)
www.traceinternational.org
To learn more about TRACE anti-bribery resources and due diligence services, view a short video clip here.