The Compendium summaries for many cases were updated this month, including Archer Daniels Midland, Barclays, BSGR, Bilfinger, Control Components, Dermapharm, EADS, Ericsson, Finemeccanica, Nabors, Pride, Tullow Oil and Wal-mart. Alerts were issued when U.S. authorities notified Schlumberger N.V. and Grainger Inc. that they would not prosecute, and when Scottish authorities announced a civil settlement with oil services company Abbot Group Ltd (summaries for these three cases can be found here, here and here). The Department of Justice issued its second Opinion Procedure Release of 2012 at the behest of 19 adoption agencies (complete Compendium summary here), answering a question about hospitality, travel and entertainment.
This month, TRACEblog offered a review and analysis (in three parts - 1, 2, 3) of the FCPA guidance issued jointly by the SEC and the DOJ on 14 November. The blog also examined a landmark speech on U.S. anti-corruption efforts at home and abroad, given by assistant attorney general Lanny Breuer.
Earlier this month, the blog went back in time to review the founding fathers' thoughts about corruption and the electoral college; it also looked into the future at the essential interaction between anti-corruption measures and the proper function of global financial markets.
Proponents of the SEC's new conflict mineral disclosure rules had their day in the sun, and events in Guinea, Peru and Jordan were reviewed. The blog also covered some interesting developments in and about the Far East, including renewed zeal to combat corruption on the Chinese mainland and Macau, and the forfeiture of assets belonging to a former Taiwanese president.
Featured Tool - Gifts & Hospitality Software
TRACE Gifts, Travel, & Hospitality Tracking Software is a user-friendly tool that allows managers to track, analyze and report on corporate hospitality anywhere in the world. Developed to accommodate a diverse spectrum of member company needs, this tool is easily incorporated into each company's individual gifts and hospitality procedures. Features include:
An intuitive user interface

A straightforward records registry system that highlights government employment

A secure level of administrative access that allows managers to search, sort, and generate reports on incoming and outgoing gifts and travel and hospitality across the company

The ability to sort data based on recipient name, country, amount given or received and other criteria

A dynamic account management page that allows each company to tailor the site to its needs by customizing gift types and designating alert settings
For more information on this tool or to schedule a demo, write to info@traceinternational.org.
TRAC - The Global Standard for Baseline Due Diligence
Companies from every industry sector are now using TRAC - information technology, pharmaceuticals, aerospace, defense, retail and more! Check out our growing list of leading users.
We have TRACs from 90 countries around the globe (see chart here). If you are interested in bringing your vendors on board with TRAC, contact us at info@tracnumber.com. We would be pleased to explain how you can invite your third-parties to TRAC. Remember there is no cost to view an entity's TRAC profile.
Still not sure how TRAC can help you? View our 90-second video clip here, read our FAQ or visit www.tracnumber.com for more information.
Articles and Books
How to Pay a Bribe: Thinking Like a Criminal to Thwart Bribery Schemes
After exposing shocking instances of corruption, the eight authors offer clear guidance on how to avoid such practices in the first place, and how to deal with them if they do occur. The book is edited by TRACE president Alexandra Wrage, who invites in-house counsel and anti-bribery practitioners to "join the conversation" by sharing their corruption (and compliance!) stories by writing to
HowtoPayaBribe@traceinternational.org
. This book makes a great holiday gift for the anti-corruption professional and is available for purchase
here
.
"Share More. Spend Less. Reduce Risk"
FCPA Compliance and Ethics Blog, November 16, 2012
Corporate Counsel, November 9, 2012
TRACE Partner Firms
TRACE is pleased to announce new partner firms in Brunei (Abrahams, Davidson & Co.) and Benin (Cabinet Alabi). We are in the process of obtaining commitments from law firms in a few more countries and hope to announce them before the end of the year.
Attorneys Khaled Saqqaf and Haydar Jawad, who represent TRACE's partner firm in Iraq, Al Tamimi & Co, visited TRACE this month and presented on compliance challenges in both Iraq and Jordan. Their comments were summarized in a 12 November post on TRACEblog.
Resource Center Alerts
A new law was passed (Article 19, par.3 (a) of Law 4013/2011, which modified Article 1, par.3 of Presidential Decree 249/1993 re Commercial Representatives), which provides that commercial representatives who are recognized and established in a EU Member State or in a EEA Member State, that from time to time engage in commercial representation in the context of providing services transnationally, are exempted from the obligation of registering with the Chamber of Commerce, on the condition that they lawfully engage in commercial representation according to the prerequisites of the State where they are established. Such commercial representatives retain the distinctive title they bear in the State of their establishment and, in the event that they establish an office, branch or become in any other way established in Greece, they must register with G.E.MI. (The General Registry for Commercial Enterprises).
Also, the value of a gift given to a public official for which criminal liability may attach has increased to 120 Euros from 73 Euros.
Sweden
There are two new provisions in the Swedish Penal Code: trading in influence and negligent financing of bribery.
The trading in influence provision criminalizes the receipt of an undue advantage for the purpose of influencing a third person (e.g. a foreign public official) in connection with the exercise of public authority or a public procurement. It also makes it an offence to bribe a person to influence a third party (e.g. a foreign public official) in connection with the exercise of public authority or a public procurement.
The negligent financing of bribery statute makes it criminal for a commercial organization to provide financial or other assets to anyone representing it in a certain matter which, through gross negligence, furthers the offences of giving a bribe, gross giving of a bribe or trading in influence in that matter. Accordingly, an employee or agent acting on behalf of a company could be prosecuted for providing money or other assets in a grossly negligent manner to a third-party, which is then used to facilitate bribery. In addition, the company could be fined as well. The new offence is, among other things, intended to provide a tool for prosecutors against companies that escape sanctions through the use of commercial intermediaries.
For more information, visit the Resource Center.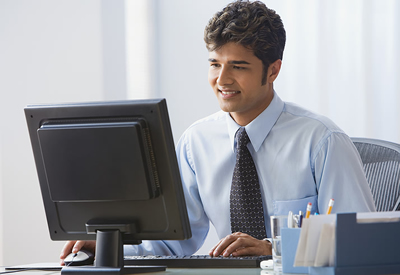 New Courses:
05 December 2012
TRACE Events
We are pleased to announce that the 9th Annual TRACE Forum has been rescheduled for March 20-21, 2013 and will be held at the St. Regis in Washington, DC as originally planned. Please note that if you registered for the October dates you must register again to guarantee your place in March.
There is no charge for participation in the Forum, but pre-registration is required. Each member company is initially limited to one representative in order to maintain an interactive setting. Additional employees will be placed on a waiting list and may attend if space permits. To register, please send your name, company affiliation and contact details to workshop@TRACEinternational.org
TRACE hosts practical, informative anti-bribery training workshops at locations throughout the world. Employees and intermediaries of TRACE member companies attend at no cost but space is limited and pre-registration is required. We encourage you to register early to guarantee your place.
Mexico City, February 7, 2013 - Agenda now available
London, March 26, 2013 - Please take note of new date!
Istanbul, May 7, 2013
To register for or inquire about specific workshops, please write to workshop@traceinternational.org.
Singapore Summit on Asia Anti-Corruption Compliance
Marriott Hotel, Singapore, December 04-05, 2012
Hosted by: American Conference Institute
TRACE Members receive a $200 discount with code TRC.
7th Guardian Banknote Symposium
Ottawa, Canada, December 7, 2012
Hosted by: Securency International
*Alexandra Wrage, TRACE President, speaking
Washington, DC, December 10-13, 2012
Hosted by: Securency International
*Alexandra Wrage, TRACE President, speaking
ACI FCPA Boot Camp
Houston, TX, January 23-24, 2013
Hosted by: American Conference Institute
TRACE Members receive a $200 discount with code TRC.
News and Press
The U.S. Justice Department and the U.S. Securities and Exchange Commission released a 120-page
resource guide
on the Foreign Corrupt Practices Act (FCPA) on November 14. TRACE President comments
here
and
here
.
TRACE online antibribery training is now available in German. Arabic,
Polish and Greek are in translation. Current languages include: English, Spanish, Portuguese, French, Italian, Russian, Chinese, Japanese, and Korean. For more information about recent content updates and technical modifications, please contact info@traceinternational.org.
TRACE 2012 Global Enforcement Report (GER) soon to be released.
This annual publication provides an updated summary of international anti-bribery enforcement trends based on the cases and investigations tracked in the online TRACE Compendium. Stay tuned for the report's release.
Sincerely,


151 West Street
Annapolis, Maryland 21401
410-990-0076 | 410-990-0707 (fax)
www.traceinternational.org
To learn more about TRACE anti-bribery resources and due diligence services, view a short video clip here.