Greetings!

We hope this note finds those of you along the East Coast safe and unharmed. It is with great regret that due to Hurricane Sandy, the 9th Annual TRACE Forum scheduled to take place on Monday and Tuesday of this week, was cancelled. We were delighted, however, to host the few intrepid travelers who did make it to Washington, at roundtable discussions in both Washington and Annapolis, and we thank them for their good spirit in difficult circumstances.
Please note the event will be rescheduled for early in 2013. We will update you as more information becomes available. Please check our website frequently for the rescheduled dates and updated agenda. In the meantime, this month's newsletter, in addition to regular features, includes materials and presentations from the conference.
This month, TRACE sent out an Alert regarding the first Opinion Procedure Release of 2012 issued by the Department of Justice. A lobbying firm had requested an opinion about the use of a particular consultant who has connections to the ruling royal family in a foreign country. In an opinion that helps to clarify the definition of "foreign official" within the meaning of the FCPA, the DOJ stated that in this case the royal family member would not be deemed to be a "foreign official" for purposes of FCPA enforcement. The complete Compendium summary for this Opinion Procedure Release is available here.
New disclosures were made by Beam Inc., Central European Distribution Corp. and Owens-Illinois Inc., which may result in formal investigations by U.S. or other authorities. The Compendium summaries for these cases may be viewed here (Beam), here (CEDC) and here (O-I).
This month, TRACEblog offers insights into two lawsuits challenging the new conflict minerals and oil and gas industry reporting rules issued pursuant to the Dodd Frank Wall Street Reform and Consumer Protection Act. Also on the domestic front, the blog covers bribery found by the U.S. Congressional Intelligence Committee in the investigation of two Chinese telecommunications companies; and a new compliance team introduced at News Corporation. The virtues of collective action are presented, in light of a new book to which TRACE president Alexandra Wrage contributed a chapter, as are the advantages of on-line training.
Indices about the defense industry, and surveys about the diminishing use of facilitation payments, also formed the subjects of posts on TRACEblog this month. In the UK, the Serious Fraud Office explained its new approach to self-reporting, while confirming the legal view of corporate hospitality (which is sometimes fine), and facilitation payments (which are never acceptable). The UK also newly adopted the use of Deferred Prosecution Agreements in some cases, including corruption prosecutions.
The corruption woes of Spanish folk idol Isabel Pantoja were the subject of an early post this month. The blog also examined new manifestations of anti-corruption sentiment in India, powerful and corrupt families in Malaysia, endeavors to fight corruption in Vietnam, and an Egyptian tycoon whose corruption has caused him to fall from grace. TRACEblog examined the prosecutor's appeal of the light sentence given to the former prime minister of Israel, who faces additional prosecution for corrupt land development deals. The Blog also offered an update on Brazil's Mensalao political corruption trial, in which three dozen politicians and businessmen are being tried for corruption-related offenses.
Finally, Europe gets poor marks for failing to prevent the laundering of money from illegal fishing, and France gets a mediocre report card from the OECD for failing to enforce its anti-corruption laws.
TRACE 2012 Annual Forum Presentations
We are pleased to share with you presentations submitted for this year's Forum. Topics ranged from working with third parties in Latin America to managing the gifts and hospitality challenge. We look forward to discussing these topics at the Forum which will be rescheduled for early in 2013. We hope to announce the new dates shortly.
Permitting, Licensing and Inspections in Latin America Post Wal-Mart:When You Can and Can't Use Third Parties to Resolve Issues - Marco Padilla, Regional Compliance Counsel, Latin America, Weatherford
How to Prevent and Detect Complex Demand Side Corruption Schemes in Challenging Markets - Jeffrey Clark, Willkie Farr & Gallagher LLP and Richard Dean, Baker & McKenzie
FCPA Industry Sweeps: What Companies in the Crosshairs of an Industry Investigation Must Consider - Eduardo L. Busó, Director, Member Services, TRACE
Third Party Intermediaries: Anti-Corruption and Due Diligence - Susan Frank, Chief Compliance Officer, AECOM
Third Party Due Diligence - Pia Vining, Director, Due Diligence, TRACE
Best Practices for Conducting FCPA Compliance Audits and Assessments - Timothy Dickinson, Paul Hastings LLP
Managing the Gifts and Hospitality Challenge - Julie Coleman, Director of Advisory Services, TRACE
Gifts, Travel, Entertainment and Hospitality - Gemma Aiofli, Legal Counsel Integrity, ABB
Articles and Books
Collective Action: Innovative Strategies to Prevent Corruption
A new book edited by one of the most distinguished names in the anti-corruption world offers insights into the use of collective action to combat international bribery. Mark Pieth brings together the experience and insights of 23 prominent authors. With the publication of the book, the Basel Institute is launching an International Center for Collective Action (ICCA), to serve as a resource for companies seeking to improve their anti-corruption programs. As TRACE president Alexandra Wrage details in the chapter entitled, "Collective Action: a compliance case study," collective action in the compliance world, particularly anti-bribery compliance, helps to both enable a more powerful response to a bribe solicitation and to reduce the time and resources associated with compliance. The book is available for purchase here.
By AlexandraWrage, Corporate Counsel, October 24, 2012
By Alexandra Wrage, October 23, 2012
By Alexandra Wrage, October 04, 2012
TRACE Partner Firms
In an article published by TRACE's partner firm in Ireland, Arthur Cox, a draft of Ireland's proposed comprehensive anti-corruption law is analysed. TRACE partners with one law firm in over 130 countries. The firms provide valuable information and expertise regarding local anti-bribery laws and regulations, for the benefit of TRACE member companies. A TRACEblog post reviewing the draft scheme, and a post by the authors, Ms. Gallagher and Mr. Glynn, in which they review the Criminal Justice Act of 2011, are available here and here.
Resource Center Alerts -
Canada
In 2012, a new Value and Ethics Code for the Public Sector (the "Public Sector Code") replaced the previous Value and Ethics Code for the Public Service. The Public Sector Code, a policy of the Government of Canada, sets forth the values and ethics of public service.
The Policy on Conflict of Interest and Post-Employment (The "Policy"), elaborates on the Public Sector Code, and guides public servants in dealing with real, potential and apparent conflict of interest situations. Under the Policy, public servants are not to accept any gifts, hospitality or other benefits that may have a real, apparent or potential influence on their objectivity in carrying out their official duties and responsibilities or that may place them under obligation to the donor. This includes activities such as free or discounted admission to sporting and cultural events, travel or conferences.
For more information, visit the Resource Center.
TRACE Events
TRACE Workshops - Mexico City, London and Istanbul
TRACE organizes one-day anti-bribery training sessions throughout the world for employees of member companies and member intermediaries. These seminars feature local and foreign lawyers and business people familiar with the practical problems inherent in international business. Workshops are open to the public but priority is given to the employees of member companies and member intermediaries. There is no charge for employees and intermediaries of TRACE member companies. The following workshops have been scheduled for January 2013 through June 2013:
Mexico City, February 7, 2013
London, March 12, 2013
Istanbul, May 7 ,2013
To register for or inquire about specific workshops, please write to workshop@traceinternational.org.
Featured Tool - Online Antibribery Training
While online training should never substitute for live training, it serves as the workhorse of your training program. It is efficient, cost-effective, easily documented and scored, accessible on every computer in every corner of the world, and available in the language of the person being trained. TRACE recently created its own online training modules based on our years of experience in anti-bribery compliance. Two versions are available: one suitable for training employees and one tailored to the unique risks faced by third party intermediaries and agents. Both versions are available in ten languages and make use of appealing, real-life scenarios to teach appropriate conduct in a variety of situations. The training modules are integrated with a learning management system, allowing companies to efficiently assign and track training. The best part is that TRACE member companies can train an unlimited number of their employees and intermediaries for no fee. More information can be found here or by sending an email to Training@TRACEinternational.org.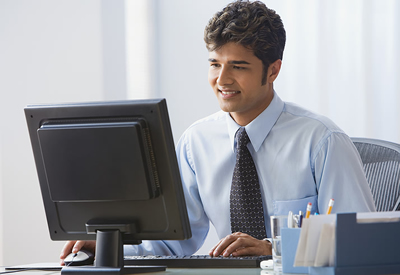 TRACE Anti-Bribery Specialist Accreditation (TASA) provides comprehensive training in anti-bribery compliance fundamentals and best practices and anti-bribery law.
Candidates gain in-depth insight into topical, industry and regional anti-bribery issues, both from a historical and current perspective. New courses on the latest anti-bribery compliance issues are added frequently.
Scheduled Courses:
28 November 2012
Brazil Battles Corruption: Is Your Company Ready
Brasilia, Brazil, November 5, 2012
15th International Anti-Corruption Conference 2012
Brasilia, Brazil, November 7-10, 2012
* Alexandra Wrage, TRACE President, speaking
* Virna Di Palma, Director, Strategic Communications, TRACE, speaking
2012 Fall SIA Conference
Crystal Gateway Marriott, Arlington, VA,
November 8-12, 2012
* Julie Coleman, Director, Advisory Services, TRACE, speaking
National Conference on the Foreign Corrupt Practices Act
Gaylord National Resort, National Harbor, MD, November 14-16, 2012
TRACE Members receive a $200 discount with code TRC.
*Alexandra Wrage, TRACE President, speaking
News & Press
Sincerely,


151 West Street
Annapolis, Maryland 21401
410-990-0076 | 410-990-0707 (fax)
www.traceinternational.org
To learn more about TRACE anti-bribery resources and due diligence services, view a short video clip here.