Greetings!
...Not since 1981!
~Shortridge Alumni Association
-

Awards and Honors Day; Graduation

Not since 1981 has Shortridge had a class of graduating seniors; 32 years since seniors were named to the National Honor Society; academic awards and scholarships recipients. But on June 5th and June 11th, that long dry-spell came to an end.

Congratulations

,

Class of 2013

and the class Valedictorian, Jasmine Batts, and Salutatorian, Jodeci Byrd.
Senior honors and awards day (June 5th) was highlighted with several students receiving multiple awards, including students who received award gifts and scholarships from various Shortridge alumni groups. Also, the Shortridge Alumni Association began a new tradition as two (2) students received the Shortridge Legacy Scholarship valued at $5.000 for each graduate based on high academic achievement.
Scholarship & awards recipients:
Class of 1950 - 2-$250 Target gift cards
Class of 1959 - $1,000 Coach King Athletic Scholarship - Justina Fields
Class of 1960 - $500 Senior Achievement Scholarships (6):
Jade Byers, Stefinie Lavertu, DaeVon Mann, Kristen Newman, Cameron Shepherd, and Lori Warfield
Shortridge Alumni Association $5,000 Legacy Scholarship:
Terrence Jackson and Tayjia Wright
Senior graduates receive gift card awards from Class of 1950 classmates John Lauter & Cynthia "Cynny" (Pittenger) Robinson
Justina Fields receives Coach King Athletic scholarship from: Don Throgmartin, Jerry Klapper, Ken Keltner. and Deloris "Dee" Duff, representatives from the Class of 1959.
Class of 1960 -
Senior Achievement Scholarship
(see names above) with Principal Stanley Law, Phil Nicely (Class of 1960), Director of Guidance, Mrs. Trenna Sultzer (missing: Lori Warfield)
Shortridge Alumni Association Legacy Scholarship recipients, Tayjia Wright and Terrence Jackson, with Principal Law, Mrs. Deloris
"Dee" Duff, SAA, and Director of Guidance, Mrs. Trenna Sultzer
Honors Day photos: Courtesy of Scott Romer Photography,
317-255-6233. For a personal copy of any of the photos taken on June 5 (Honors Da)y, June 8,( Hall of Fame, Judicial Wall of Fame and All-Classes Reunion), or Graduation, (June 11), contact Scott at the aforementioned number. More pictures will be uploaded to our website within the next few weeks.
On Tuesday, June 11, 2013, forty-six seniors (46) comprised the Class of 2013 with a full graduation program. Graduates, families and alumni attended the ceremony and listened to music presented by the school's music department...orchestra and band; then scholar, lawyer, civic leader, philanthropist Fletcher "Flash: Wiley, class of 1960, gave the commencement address for the first graduating class of the Shortridge Magnet High School for Law and Public Policy. While his speech followed the "traditional" "real-deal" life introspective moments, he also included some philosophical "nuggets" he hopes the students may reflect on in their future lives. The full text of his address is now on file at the school where graduates and students can refer to it at their leisure.
Commencement speaker, Fletcher Wiley, and Mrs. Benaree Pratt Wiley
Thank you, "Flash," for your thought-provoking words; we hope the graduates will remember your advice and words of wisdom.
2013 Hall of Fame (HoF) Induction
The 2013 HoF on June 8th included each inductee or family representatives for the posthumous honorees. Each inductee's biography plaque is now in place along "alumni hall" adjacent to Alumni Room #181 at Shortridge. The following 2013 inductees were honored:
* Patty (Aspinall) Reel - 1944
* Marjorie (Hartley) O'Laughlin - 1947
* Dan Wakefield - 1950
* Herschell B. Turner - 1956
* Fletcher H. Wiley - 1960
* Judge Z. Mae Jimison - 1961 (posthumous)
* Judge William E. McAnulty - 1965 (posthumous)
* William Foley - 1973
The biographies for each HoF inductee are available on our website, www.shortridgealumni.com. A few photos follow from the day and others will be posted on the website.
Nominations for the 2014 Hall of Fame are accepted annually until December 1. The nomination form is available as a download on the website, www.shortridgealumni.com. The nominator must provide a biography or resume for the nominee.
Top photo: Front row (left) - William Foley, Patty Aspinall Reel, Dan Wakefield, Marjorie Hartley O;Laughlin. Back row (left) Herschell Turner, Jean McAnulty Smith, Robert Jimison, Jr., and Fletcher Wiley
A special gift was given to journalist/novelist/screenwriter, Dan Wakefield, when he was surprised and presented with an original painting from former classmates and long-time friends, Crawley and Jane Cooper, of near Boston. Mrs. Crawley, an accomplished artist, created the portrait from a photo taken several years ago. Although the Coopers could not attend the induction ceremony, they sent the portrait to be presented to Mr. Wakefield as their gift. Cari Kluger, former SAA Board vice president, conducted the HoF program segment and presented the painting.
Thank you, Mr. & Mrs. Cooper for providing this wonderful surprise for Mr. Wakefield.
In addition to the special gift for Dan Wakefield, City County Councilman, Monroe Gray, presented a proclamation to inductees, Herschell Turner and Fletcher Wiley both of whom originally lived in his district. Turner currently resides in Grand Rapids, MI; Wiley lives in the Boston, MA area.
_________________________
The William E. McAnulty. Jr. Law and Public Policy Center was officially dedicated on June 8th with a program recognizing the following seven alumni justices:
.
Judge William E. McAnulty, Jr. (posthumous)
Judge Susan Larabee*
*Attended the day's events
Photos above show how these initial seven justices' professional careers are shown on the paneled wall behind the judge's bench. Portraits of each justice are now on permanent display in the courtroom, named in honor of Justice McAnulty.
Hattie Byland, Class of 1965, conducted the ceremony and welcomed three of the justices for the Center's dedication, along with Rev. Jean McAnulty Smith who represented Justice McAnulty's family. A PowerPoint presentation highlighted each of their illustrious judicial careers. When you visit the school, by all means take a tour to the courtroom on the lower level to see how the justices are recognized with portraits created by Jerry Points.
The Class of 1965 continues to look for additional justices, active, retired, or posthumously to add to the collection. If you know of alumni who are or have served as a justice, elected or appointed, contact Ms. Byland at hbyland@charter.net.
Justice Finder:
We've received brief information regarding two additional alumni who were justices; however, cannot locate contact information for either of these gentlemen or family contact. We're seeking information for whereabouts of: Judges Jack Wilson and Jack Barney, both graduates in classes of the early 1950s. If anyone has information about these justices, family members, or classmates who might have information, kindly notify Hattie Byland at the email address shown above.

Shortridge Legacy Scholarship Fund

A
General Members listing of the Shortridge Legacy Scholarship Fund donors continues. Kindly consider

any

level of donations to add to the scholarship fund. Donors of $500 or more will continue to receive five years' membership in the alumni association, Consider these options:
Your donation to the scholarship fund or other projects may qualify as a tax-deductible contribution. Consult with your tax advisor. Make checks payable to: Shortridge Legacy Scholarship Fund mail c/o 5030 Guion Road, Indianapolis, IN 46254 or make your donation online on the website, www.shortridgealumni.com.

Shortridge Legacy Scholarship Fund - General Members
Add your name to this listing with any amount from a minimum of $5 or more. Donors of $500+ will continue to receive five years of membership in the alumni association and all donors will be acknowledged in this newsletter and on our website. The Shortridge Alumni Association is a 501(c)(3) nonprofit organization. Your donation may be tax deductible; consult with your tax advisor. Make check payable to Shortridge Legacy Scholarship Fund and send c/o 5030 Guion Road, Indianapolis, IN 46254, or make your donation via PayPal or major credit card on our website:
www.shortridgealumni.com
at the Donations tab.
Platinum Level
(Donations $501 or greater)
Gold Level
(Donations $250 to $500)
Timothy T. McDowell, II - 1971
Silver Level
(Donations $150 to $249)
Bronze Level
(Donations $100 to $149)
Lynn (Bolles) Boatman - 1958
William Boatmen - 1958
Paula (Distelhorst) Eidel - 1958
Richard M. Midkiff - 1963
Rufus "Bud" Myers - 1960
Dr. Edward B. Roche - 1957
General Support
Jane (Butler) Bowman - 1942
Barbara (Baker) Engle - 1958
Diane (Lockman) Goldberg -1960
Kathryn E. (Hill) Meredith - 1942
Dr. Woodrow A. Myers, Jr. - 1970
Ann (Cantwell) Penrose - 1941
Marsha (Emerson) Thomas -- 1961
Lynn (Hansen) Wakefield - 1970
Mary Jane "Janie" (Foerst) Witz - 1943
SAA Board of Directors -
.
The Annual meeting of the Shortridge Alumni Association was held June 8th. Deloris Duff led the last meeting of her six-year term as president, including election of a new Board. Several Board members were slated for different offices; there are new alumni who will serve as Board members and appointment of a new parliamentarian. The slate was accepted by acclimation. In order to serve on the Board, officers and Members-at-Large must be currently paid members of the Alumni Association.
A proposed amendment to the organization's Bylaws will be circulated to the current members of the SAA in order to amend the Mission statement. The survey will be sent via email for the membership's approval/rejection.
Following is the newly elected Board of Directors:
Alfred "Al" Edyvean - '68 - President
Marilyn (Chance) Shank - '67 - VP, Public Relations
Keith Rand - '70 - VP, Marketing & Development/Fundraising
Deloris (Richardson) Duff ' ;59 - Treasurer
Joyce (Edwards) Moore - '68 - Recording Secretary
Jarnell (Burks) Craig - '63 - Corresponding/Financial Secretary
Members-at-Large
(decade representatives)
Martha (Cantwell) Meeker - '39 (Decade of the 30s)
Kathryn "Katy" (Hill) Meredith - '42 (Decade of the 40s)
Lynn (Bolles) Boatman - '58 (Decade of the 50s)
Marcia Warrington - '58 (Decade of the 50s)
Richard "Rich" Edyvean - '68 (Decade of the 60s)
Thomas J. Griffin, II - ;72 (Decade of the 70s)
Carolyn (Waters) Payton - '72 (Decade of the '70s)
Open vacancy - (Decade of the '80s)

Board appointments:
Consultant/SHSAW Founder - Guy E. Russell - '59
Parliamentarian - Grant Hawkins - '67
SMHS Administrators
Stanley Law, principal:
Debra Ward , vice principal
Thank you for your continued interest and support.

Sincerely,

Deloris "Dee" (Richardson) Duff
Treasurer & Editor, NewsBriefs
Shortridge H.S. Alumni Association
Log in to our Website!
NOTE: Make membership payments or donations via PayPal online.
Click
here
for membership flyer if you cannot sign on via PayPal. Print. Complete, enclose your check, payable to SHSAA, and Mail to: 5030 Guion Road, Indianapolis, IN 46254.
Mission statement, association bylaws, activities available to view online.
View your Class Directory, complete your Profile, upload a photo, Pay Member Dues via PayPal. Paid membership required to surf the entire site.
View back issues of NewsBriefs.
Shortridge Yearbooks
Shortridge Media Specialist (Librarian) gladly accepts all old Shortridge Yearbooks. Contact Gregg Nowling at Shortridge with your donation, 317.345.7996
Check out the digital library of yearbooks as catalogued by the Indianapolis Marion County Public Library. Most Shortridge yearbooks from 1898 - 1968 are available for viewing at: http://digitallibrary.imcpl.org/shs.php
Informal Class Luncheons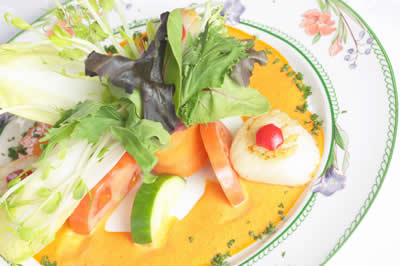 The Class of 1942 invite you to join them at 11:30 a.m. on the last Friday of each month @ MCL Cafeteria, 116th & Keystone Ave, per Kathryn (Katy) (Hill) Meredith, class of1942.
"The Girls of the
Class of 1943
" invite other classmates to join them at 11:30 a.m., on the 3rd Thursday of each month at LePeep Restaurant, 86th & Township Line Road, adjacent to MCL Cafeteria, according to Lynn Imel Rhamy. Any class members are welcome, male or female.
Let us know if your class has an ongoing meeting place.
SAA Memberships & Renewals -- Membership Renewal Reminder
HAVE YOU FORGOTTEN YOUR ALUMNI ASSOCIATION MEMBERSHIP RENEWAL? Your member dues are the operating funds for the alumni association.
Look at your membership card for the expiration date. If joining or renewing online, please include your class year; ladies please include your maiden name. Example: Dorothy (Jones) Smith, 19xx, email and USPS mailing address.
Alumni Association membership is required for full access to the website.
One-year membership: $35 annual fee payable via PayPal or check
Five-year membership (General Members for Shortridge Legacy Scholarship Fund) (see Feature Article) (payable to Shortridge Alumni Association; mail c/o 5030 Guion Road, Indianapolis, IN 46254 or pay online.
For more membership information, visit our website: www.shortridgealumni.com or send email: shortridgealumni@sbcglobal.net
.
2013-2014 CLASS REUNIONS
Continue to read NewsBriefs over the next few months with plans and information for the following upcoming class reunions:
REUNIONS IN 2013:
Class of 1958 - 55-year reunion -
September 21, 2013, Children's Museum, 3000 N Illinois Street.
Time: 6:00p-10:00p Dinner; cash bar
Fifties music will be piped throughout the museum and two staffed galleries. "Dinosphere" and "Carousel Wishes and Dreams" will be open from 6p-10
Attire: Business Casual
Cost: $55pp to celebrate our 55th
Photographer will be available: Cash only - photos taken and printed on site.
FREE parking available in the museum's garage on the West side of Illinois St.(Glass enclosed elevated walkway from garage into the museum)
Questions: Lynn (Bolles) Boatman, 8070 Heyward Dr.,Indpls, IN 46250 I317-845-0455 or lynnboatman@sbcglobal.net.OR
Georgie (Adams) Perkins, 5406 Allisonville Rd, Indpls, IN 46220, 317-255-9233 cgperk@comcast.net
"CLUB 55" - FUNDRAISING CAMPAIGN TO OFFSET SOME OF THE REUNION EXPENSES. CONFIRM YOUR RESERVATION AND ADD A DONATION TO "CLUB 55." Make check payable to SHS Reunion and send to Lynn or Georgie, as shown above.
Class of 1978
Reunion plans for 2013 in the planning stages...more to come
REUNIONS IN 2014
Class of 1964
- 50-year reunion, SAVE THE DATES: JUNE 27-28, 2014, Indianapolis Marriott East.. More information to come as plans are confirmed.To join the planning team, contact Mary Glenn Rinne,
mgrinne@att.net
or Ruth Lacy Wooden,
rwooden@inhp.org
.
REMINDER: Reunion organizers, you and your classmates are encouraged to become active members of our alumni association. We have hundreds of Shortridge alumni gathering this year for milestone reunion celebrations. Please inform others that our alumni association is alive and well...we need everyone's support. And if your class budgets yield a surplus, kindly consider a donation to the Legacy Scholarship Fund or other special project that will benefit the students at Shortridge.
Also, please note that if during your reunion you plan to visit the school, a written request must be submitted through the school office that must be approved by the IPS Maintenance Department IF the school is to be opened on weekends...Saturday or Sunday. A fee is levied to the using group based upon how long the group will visit the building. Other restrictions may apply; therefore, schedule your reunion and complete the necessary paperwork as early as possible to confirm your date and time.
Thank you! The Board President
Alumni News - Briefs
Vicki Williams,

Class of 1974.

The annual "Christmas in July celebration that honors this Shortridge alumnae, who passed away more than 6 years ago from cancer, was recently held as a tribute by her family and sister, Toni Williams. Her family and friends now plan to channel some of their event proceeds into a scholarship for future Shortridge graduates beginning in 2014..

The event, held July 6th, helped raise funds through an auction that honors the memory of Vicki and her community service involvement. The organization, "Faith, Family, and Friends," wish to continue Vicki's legacy to "pass it forward" to a future Shortridge graduate. Visit their website at

www.faithfamilyandfriends,net

for more information on how alumni can participate through this or other scholarship projects to benefit the students at Shortridge.


________

Kurt Vonnegut Memorial Library (KVML)

Kurt Vonnegut, Class of 1950

Julia Whitehead, Executive Director of KVML, is extending an invitation to all Shortridge alumni to participate as a sponsor for VonnegutFest 2013, to be held November 9th.

VonnegutFest, hosted by KVML, "... is a citywide celebration of the power of the arts and humanities to help us communicate." According to Whitehead, "VonnegutFest educates the public about the author's contributtions to literature and our social consciousness, highlights the importance of free speech, and explores how military veterans (like the author) can use the arts and humanities to safely share their experiences with others."

Read more

regarding the event and different sponsorship levels.
Athletic Dept. News
"Blue Devils Rising"
Danny J. Wilson, Shortridge Athletic Director, announces and invites alumni for a casual evening and introduction of the magnet school's first varsity football team since the fall of 1980!
SAVE THE DATE: Thursday, August 15, in the school courtyard. Doors open at 6:00p with team member introductions at approximately 6:30p. Upon completion of the introductions, there will be a cookout: hot dogs, baked beans, cole slaw, chips, and soft drinks.
The evening will adjourn at approximately 8p for the student athletes, who will engage in their scrimmage game on Friday, August 16, at Monroe Central High School. Alumni are welcome to stay longer, if they wish, to reminisce the "good old days."
All alumni are invited to attend. The full fall football schedule will be available in our next issue.