Greetings!
GRADUATION DAY...JUNE 11TH
Congratulations, graduates
~Shortridge Alumni Association
All-Classes Alumni Reunion Day

The invitations have been mailed, reservations made, and just a few days before our All-Classes Alumni Reunion Day,
SATURDAY, JUNE 8, 2013 - 11:00a-4:30p
Even though we can't take more reservations for the luncheon, alumni are still welcome to stop by the school to visit with old friends and former classmates. Meet and Greet in the cafeteria if you don't plan to attend the Annual Meeting
Congratulate the new Hall of Fame and Judicial Wall of Fame honorees (12:30-2:30p) - Caleb Mills Auditorium
Tour the buildings: 11:30a * 1:00p * 2:30p.
HOWEVER, if you wish to
JOIN the SAA or renew an expired membership,
this will be a great time to activate membership in the alumni association. Or send email
shortridgealumni@sbcglobal.net
.
A photographer will be available on June 5 and June 8 for photos, which will be taken and processed on site. Cash only is payable directly to the photographer.
LATEST NEWS UPDATES:
EIGHT NOMINEES TO BE INDUCTED INTO THE SHORTRIDGE HALL OF FAME.
* Patty (Aspinall) Reel - 1944
* Marjorie (Hartley) O'Laughlin - 1947
* Dan Wakefield - 1950
* Herschell C. Turner - 1956
* Fletcher H. Wiley - 1960
* Judge Z. Mae Jimison - 1961 (posthumously)
* Judge William E. McAnulty - 1965 (posthumously)
* William Foley - 1973
Induction ceremony scheduled Saturday, June 8th, 12:45p, Caleb Mills Auditorium during All-Classes Alumni Day Celebration.
~~
WELCOME HOME, "FLASH" WILEY AND HERSCHELL TURNER
Special celebrations for two Hall of Fame Inductees...
Fletcher "Flash" Wiley will be the Commencement speaker for the first Shortridge graduation in 32 years. Although now a resident in the Boston community, Wiley continues close ties to "home."
Friends have scheduled a special "Friends of Fletcher" Sunday Brunch Roast, Sunday, June 9th, noon to 4:00p at Rick 's Boatyard and Café, 4050 Dandy Trail, Indpls., Brunch reservations are $35 per person; payment due no later than Friday, June 7 by notifying by email to: Aletha Hill Wrenn,
mcoaquawoman@aol.com
.
As well, Indy welcomes home Herschell Turner back to Indy to reflect on his illustrious hardwood career and basketball chatter and rivalry between Turner and Oscar Robertson of Crispus Attuciks H.S. In the mid 1950's the two literally battled each other for bragging rights on the basketball floor. Turner currently resides in Grand Rapids, MI.
Turner, likewise, will be inducted into the Shortridge Hall of Fame on June 8th. Turner's biography is filled with major accomplishments beyond athletics where he earned a solid reputation as an educator, businessman, civic and community leader, and superior artist whose works have been shown and sold around the globe.
It will be a great opportunity for you to visit with each of these legends at a social gathering Friday evening from 5p until at The New Orleans On the Avenue Restaurant (all you can eat catfish night).
Everyone is invited to attend the Hall of Fame and Judicial Wall of Fame ceremonies to learn more about the superior professional accomplishments of each of the aforementioned honorees.
_________________________
SMHS COMMUNITY SERVICE PROJECT:
COMMUNITY DAY BLOOD DRIVE
IN PARTNERSHHIP WITH INDIANA BLOOD BANK
by Hattie Byland, Class of 1965
The Class of 1965 is looking for judges!
The Class of 1965 will recognize the SEVEN justices named below on Saturday, June 8, 2013, during the All-Classes Alumni Day celebration.
.
Judge William E. McAnulty, Jr.
Judge Susan Larabee - photo and bio currently being processed
The Class of 1965 would like to expand this project to include other judges; we need the help of other Shortridge alumni to provide the names and contact information for other justices, active, retired, or posthumously. Hopefully, classmates for other judges will want to recognize elected/appointed judges from their class. Contact Hattie Byland at hbyland@charter.net. Thank you.

Shortridge Legacy Scholarship Fund

A
General Members listing of the Shortridge Legacy Scholarship Fund donors continues.Kindly consider

any

level of donations to add to the scholarship fund. Donors of $500 or more will continue to receive five years' membership in the alumni association, Consider these options:
Your donation to the scholarship fund or other projects may qualify as a tax-deductible contribution. Consult with your tax advisor. Make checks payable to: Shortridge Legacy Scholarship Fund mail c/o 5030 Guion Road, Indianapolis, IN 46254.

Shortridge Legacy Scholarship Fund - General Members
Add your name to this listing with any amount from a minimum of $5 or more. Donors of $500+ will continue to receive five years of membership in the alumni association and all donors will be acknowledged in this newsletter and on our website. The Shortridge Alumni Association is a 501(c)(3) nonprofit organization. Your donation may be tax deductible; consult with your tax advisor. Make check payable to Shortridge Legacy Scholarship Fund and send c/o 5030 Guion Road, Indianapolis, IN 46254, or make your donation via PayPal or major credit card on our website:
www.shortridgealumni.com
at the Donations tab.
Platinum Level
(Donations $501 or greater)
Gold Level
(Donations $250 to $500)
Timothy T. McDowell, II - 1971
Silver Level
(Donations $150 to $249)
Bronze Level
(Donations $100 to $149)
Lynn (Bolles) Boatman - 1958
William Boatmen - 1958
Paula (Distelhorst) Eidel - 1958
Richard M. Midkiff - 1963
General Support
Jane (Butler) Bowman - 1942
Kathryn E. (Hill) Meredith - 1942
Dr. Woodrow A. Myers, Jr. - 1970
SAA Board of Directors -
.
ELECTION OF OFFICERS FOR ALL POSITIONS ON THE BOARD WILL BE HELD SATURDAY, JUNE 8, 2013, AT THE ANNUAL MEETING OF THE ALUMNI ASSOCIATION.
Visit the website to review the SAA Bylaws for information about the association and duties and terms of office of the officers and decade representatives.
Deloris "Dee" (Richardson) Duff - '59 - President
Marilyn (Chance) Shank - '67 - VP, Public Relations
Alfred "Al" Edyvean - '68 - VP, Marketing & Development/Fundraising
Jarnell (Burks) Craig - '63 - Treasurer
Carol (Morgan) Gog - '73 - Recording Secretary
Vacant - Corresponding/Financial Secretary
Members-at-Large
(decade representatives)
Martha (Cantwell) Meeker - '39 (Decade of the 30s)
Kathryn "Katy" (Hill) Meredith - '42 (Decade of the 40s)
William and Lynn (Bolles) Boatman - '58 (Decade of the 50s)
Richard "Rich" Edyvean - '68 (Decade of the 60s)
Keith M. Rand - '70 (Decade of the 70s)
Gregory Smith - '80 - (Decade of the '80s)

Board appointments:
Consultant/SHSAW Founder - Guy E. Russell - '59
Parliamentarian - Melford "Dutch" Holland - '57
SMHS Administrators
Stanley Law, principal:
Debra Ward , vice principal
Thank you for your continued interest and support.

Sincerely,

Deloris "Dee" (Richardson) Duff. President
Shortridge H.S. Alumni Association
Log in to our Website!
NOTE: PayPal page completed on the website. Options now available to make payments or donations via PayPal online.
Click
here
for membership flyer if you cannot sign on via PayPal. Print. Complete, enclose your check, payable to SHSAA, and Mail to: 5030 Guion Road, Indianapolis, IN 46254.
Mission statement, association bylaws, activities available to view online.
View your Class Directory, complete your Profile, upload a photo, Pay Member Dues via PayPal. Paid membership required to surf the entire site.
View back issues of NewsBriefs.
Shortridge Yearbooks
Shortridge Media Specialist (Librarian) gladly accepts all old Shortridge Yearbooks. Contact Gregg Nowling at Shortridge with your donation, 317.345.7996
Check out the digital library of yearbooks as catalogued by the Indianapolis Marion County Public Library. Most Shortridge yearbooks from 1898 - 1968 are available for viewing at: http://digitallibrary.imcpl.org/shs.php
Informal Class Luncheons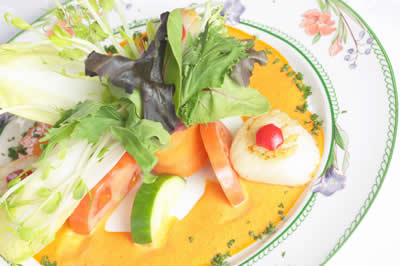 The Class of 1942 invite you to join them at 11:30 a.m. on the last Friday of each month @ MCL Cafeteria, 116th & Keystone Ave, per Kathryn (Katy) (Hill) Meredith, class of1942.
"The Girls of the
Class of 1943
" invite other classmates to join them at 11:30 a.m., on the 3rd Thursday of each month at LePeep Restaurant, 86th & Township Line Road, adjacent to MCL Cafeteria, according to Lynn Imel Rhamy. Any class members are welcome, male or female.
Let us know if your class has an ongoing meeting place.
SAA Memberships & Renewals -- Membership Renewal Reminder
HAVE YOU FORGOTTEN YOUR ALUMNI ASSOCIATION MEMBERSHIP RENEWAL? Your member dues are the operating funds for the alumni association.
Look at your membership card for the expiration date. If joining or renewing online, please include your class year; ladies please include your maiden name. Example: Dorothy (Jones) Smith, 19xx, email and USPS mailing address.
Alumni Association membership is required for full access to the website.
One-year membership: $35 annual fee payable via PayPal or check
Five-year membership (General Members for Shortridge Legacy Scholarship Fund) (see Feature Article) (payable to Shortridge Alumni Association; mail c/o 5030 Guion Road, Indianapolis, IN 46254 or pay online.
For more membership information, visit our website: www.shortridgealumni.com or send email: shortridgealumni@sbcglobal.net
.
2013-2014 CLASS REUNIONS
Continue to read NewsBriefs over the next few months with plans and information for the following upcoming class reunions:
REUNIONS IN 2013:
HEAR YE! HEAR YE! -- ALL-CLASSES REUNION JUNE 8, 2013 - sponsored by the Shortridge Alumni Association. Volunteers needed to help with events that day.
Class of 1943 - The leader in class reunion celebrations will do it again for their 70-year reunion, September 14, 2013. These are the most active alumni who have completed their 15-, 20-, 25-, 30-, 35-, 40-, 45-. 50-. 55-, 60-, 65-. 66-, 67-, 68-, 69-, and now plan for their 70-year reunion. WAYTO GO!!
Class of 1958 - 55-year reunion - September 21, 2013, Children's Museum, 3000 N
. Illinois Street.
Time: 6:00p-10:00p Dinner; cash bar
Fifties music will be piped throughout the museum and two staffed galleries. "Dinosphere" and "Carousel Wishes and Dreams" will be open from 6p-10
Attire: Business Casual
Cost: $55pp to celebrate our 55th
Photographer will be available: Cash only - photos taken and printed on site.
FREE parking available in the museum's garage on the West side of Illinois St.(Glass enclosed elevated walkway from garage into the museum)
Questions: Lynn (Bolles) Boatman, 8070 Heyward Dr.,Indpls, IN 46250 I317-845-0455 or lynnboatman@sbcglobal.net.OR
Georgie (Adams) Perkins, 5406 Allisonville Rd, Indpls, IN 46220, 317-255-9233 cgperk@comcast.net
"CLUB 55" - FUNDRAISING CAMPAIGN TO OFFSET SOME OF THE REUNION EXPENSES. CONFIRM YOUR RESERVATION AND ADD A DONATION TO "CLUB 55." Make check payable to SHS Reunion and send to Lynn or Georgie, as shown above.
Class of 1978
Reunion plans for 2013 in the planning stages...more to come
REUNIONS IN 2014
Class of 1964
- 50-year reunion, SAVE THE DATES: JUNE 27-28, 2014, Indianapolis Marriott East.. More information to come as plans are confirmed.To join the planning team, contact Mary Glenn Rinne,
mgrinne@att.net
or Ruth Lacy Wooden,
rwooden@inhp.org
.
REMINDER: Reunion organizers, you and your classmates are encouraged to become active members of our alumni association. We have hundreds of Shortridge alumni gathering this year for milestone reunion celebrations. Please inform others that our alumni association is alive and well...we need everyone's support. And if your class budgets yield a surplus, kindly consider a donation to the Legacy Scholarship Fund or other special project that will benefit the students at Shortridge.
Also, please note that if during your reunion you plan to visit the school, a written request must be submitted through the school office that must be approved by the IPS Maintenance Department IF the school is to be opened on weekends...Saturday or Sunday. A fee is levied to the using group based upon how long the group will visit the building. Other restrictions may apply; therefore, schedule your reunion and complete the necessary paperwork as early as possible to confirm your date and time.
Thank you! The Board President