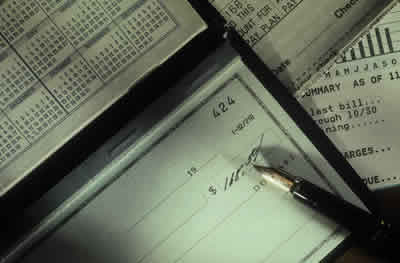 The St. Louis Fed report called into question whether it is prudent for the economy overall for people to pay down debt - deleveraging - in financial terms.
Since the beginning of the recession, the mantra of the Fed is that we can somehow spend our way out of debt.
Accordingly, by paying down our debt (instead of continuing to spend) we are causing the economy to recover less quickly, and so therefore, we should just simply keep spending.
Somehow, this seems counter-intuitive, and in light of the principles of Self-Empowered Banking - it's just plain crazy. You cannot spend your way out of debt unless you are planning to go through a bankruptcy to clear your debt, a choice which we do not advocate.
Better still, the prudent action is to take more control over how you manage and use your money before bankruptcy is your only option. Someone will always be performing the banking and financing functions with your money, and it might as well be YOU!
Here is some thought-provoling information based on what Americans think they can do about their debt from a survey by CreditDonkey.com:
50% of Americans will pay down their debt in 5 years or less

10% of Americans think it will take more than 20 years to pay down their debt (It will if they keep spending!)
How are people planning to get out of debt?
79% will budget their way out of debt

52% will increase their income with a second job

13% will declare bankruptcy
This sounds a lot easier than it is - especially if those deep in debt continue to use the same principles and methods that brought them to this place to begin with. Those in the first two percentages (79% and 52%) don't realize that Parkinson's Law is in full operation -- as they reduce their debt, they will fill the space with something else. For those 13% - they will most likely end up back in bankruptcy because rarely do they change their spending habits.
It takes courage, persistence and a different path to turn the corner on debt. Remember the definition of insanity? Doing the same thing, the same way, and expecting to get a different result.
For those who attended any of the Your Financial Destiny sessions - you may remember that Dr. Robert Murphy explained very clearly that the economy is fueled by savings, not by constant debt creation. And, that calls for a different method of handling your money.
To Pay or Not to Pay Down Your Debt - That is the Question?
So, if you're wondering whether you should pay down your debt or join the Fed in jump-starting the economy by continuing to spend at pre-recession levels - the answer is PAY DOWN YOUR DEBT as quickly as you can, and then save your money.
Did you know you can do both (save and reduce debt) at the same time? And, did you also know, even if you have have no cash flow due to your debt, if you have income there's a way to redirect your dollars to save and reduce debt?
If you're lucky enough to have a Self-Empowered Banking system - the next time you need to finance something you want - you'll have the money and the system in place to finance the debt and capture the interest you would have paid the credit card company, the bank, or the loan shark.
Oh, you'll also be helping to jump-start the economy with your purchases, you just won't have to be subject to the whims of the financial marketplace.