Watch this video to hear David Swanson of Pacific Dental Services talk about Nortridge customer support.
News About Our Customers:
LPS Doubles Portfolio
From: AutoFinanceNews
Since last fall, Loan Portfolio Servicing has doubled its portfolio and headcount. The Fort Worth, Texas-based third-party servicer currently has a $100 million portfolio, eight clients, and 50 employees. "Things have grown exactly as we hoped they would," President Scott France told AFN Update, adding that another client is slated to enter the fold next week. "We can see ourselves doubling in size again over the next 12 months," he said.
Additionally, LPS (www.loanportfolioservicing.com) announced Tuesday that Greg Harris has joined as director of business development. Harris, a 30-year auto finance veteran who was most recently part of the market sales group at Manheim (www.manheim.com), first worked with France at Triad Financial Corp. He will handle business development for LPS and sister company Caprock Auto Remarketing (www.caprockremarketing.com).
Upcoming Events
Plan to stop by our space at the exhibit hall
Auto Finance Summit
October 14-16, 2013
Las Vegas
Opportunity Finance
Network Conference
October 15-18, 2013
Philadelphia
Subscribe to the Nortridge Blog
Nortridge Software
2 South Pointe, Suite 250 | Lake Forest, CA 92630 | (800) 993-6227
Connect & Collaborate
There's so much to learn from each other. Whether you're active on LinkedIn or other social media platforms, or you belong to applicable user groups and forums, there are opportunities to grow professionally and personally.
At Nortridge, we're excited to introduce our own online community. Read on to learn more about it in Mark Gleason's article below. We invite all Nortridge clients to sign up and become active participants.
We've also just launched Webinar Wednesdays. Every other Wednesday, NLS users are invited to tune in at 1 p.m. (Pacific Time) for sessions that cover either "Tips & Tricks" or "New Features." Both types of Webinars aim to help you use NLS more effectively.
As always, I'd love to hear from you. Please feel free to connect with me any time.
Greg Hindson
President, Nortridge Software
Introducing the Nortridge Online Community - Participate!
By Mark Gleason
Get the information you need at the Nortridge Online Community. This new community provides a forum where your Nortridge Loan System questions are answered by the Nortridge team as well as your peers in similar industries. We'll also post documentation, system updates, and Webinar Wednesday recordings. And we invite all participants to share with us the features you'd like added to NLS.
We encourage every NLS user to join and participate. Create a discussion to get answers from the NLS team and the rest of the online community. Share your expertise by answering current threads.
The community is open to current NLS users and can be accessed here. With almost 400 customers and thousands of daily users of NLS in every type of lending business, the NLS knowledge base is broad and deep. Nortridge staff members are also active participants, so this is a place to ask questions and get answers.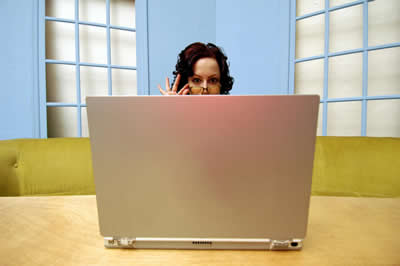 10 Essentials of LinkedIn Etiquette
Excerpt from: PR Daily
LinkedIn has become an extremely powerful social tool in our professional lives. It's that word-professional-that is the essence of LinkedIn etiquette. So whether you're managing a brand or your own presence on LinkedIn, read on for 10 etiquette rules.
NLS Handles Same-As-Cash Loans?
Nortridge Loan System allows users to specify same-as-cash on all types of loans including fixed amortized, beginning period amortized, simple interest, and Rule 78 loans.
Same-as-cash loans typically feature a set, introductory period at the start of the loan where the loan is interest free. If the loan is paid in full during the designated time period, then there's no interest charged. Click here to watch a brief webinar that shows how to use the same-as-cash function on NLS as well as how the accounting is recorded.
Upcoming Topics


Nortridge clients will receive invitations to each Webinar Wednesday session. Be sure to register in advance.
July 24: New Feature!
Integrated Credit/Debit Card Processing
August 7: New Feature!
Nortridge MailSource - Document Printing and Mailing
August 21: Tips & Tricks
Using Word to Create Custom Letters and Documents