Card Writer Focus
I was delighted to find a package of hand made occasion cards in the Post Office Box this month.
It will be GREAT to have several birthday cards on hand to use and some seasonal greetings for Halloween and Christmas.
I only hope our anonymous
supporters will know just how much their greetings will mean to the wounded veterans who receive them.
Thank You!!
Send your cards & letters
HERE:
P.O. Box 758
Columbia, Missouri 65205
If you have a specific participant you are writing, please feel free to address cards or letters to them.

For example:
Lt. Ryan
c/o OperationPAL™
P.O. Box 758
Columbia, Missouri 65205


Join Us Online...


Greetings!
Greetings OPPAL writers & readers!
Although we are Marine Parents, the recent government shutdown touched all branches of service. I am proud that Marine Parents did not sit idly by when discovering the military death benefits had been suspended. Marine Parents quickly got to the task at hand by reaching out to its Semper Family Community and collecting enough funds to send checks to the family of a fallen Marine and a fallen Army Soldier.
I am very honored to volunteer for such a wonderful organization--a group of outstanding individuals who have our troops and their family's well-beings constantly in their thoughts and who maintain a perpetual mindset of "what can we do to help?"
If you also feel the urge to do something, please visit Marineparentsinc.com/assist to find out ways you can help.
Thank you and God Bless.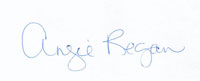 Angie Regan
Operation PAL Manager
Marineparents.com, Inc.
Participant Highlight: Sgt. Tom
During a combat mission, Army Ranger Sgt. Tom was injured in an IED explosion that fatally injured four of his fellow soldiers. In the explosion, Sgt. Tom lost his right eye, damaged his left eye, and suffered a collapsed lung in the blast. Despite his injuries, he is alert and continues to have a positive attitude. We are hoping to be able to ask for cards and letters soon but until then, Sgt. Tom and his family needs your prayers and good wishes during his recovery process.
Participant Highlight: Lt Ryan
We are very pleased to share recent news from Lt. Ryan's wife, Kelby. Ryan has been very busy hand-cycling with the Achilles Freedom Team, a wonderful organization that was founded by the first amputee to run a marathon, and he has been training for the past few months, strengthening his arms and going on rides when Achilles is in his area.
Lt. Ryan, along with eight other wounded veterans from Walter Reed National Military Medical Center participated in the Chicago Marathon on October 13, 2013. Ryan finished the event in 2 hours and 11 minutes!! Congratulations to Ryan and all the Achilles Freedom Team members for their accomplishments!
Visit the following link for coverage of the Marathon and Achilles Freedom Team's involvement: 2013 Chicago Marathon
You've got Questions, We've got Answers!
Q: Hello, I am very interested in writing a letter to help someone who has been injured or is ill. I think your program is wonderful!
My question is: Can I write to a specific person of my choice? And if so how do I do that?

A: Yes, you can. On the Operation Prayers and Letters website, click on the "List of Names" link and you will be directed to the complete list of active participants. Each Wounded Hero has a profile complete with a description of why he/she is on our list and the latest update on his/her progress. You may write to anyone who is on the "Active" list. Don't forget to check back on the website often to be sure you have the most current information.
Mission Statement &Thank You
OperationPAL™ provides support -- through prayers and letters from the general public -- to military members who have been wounded, injured, or become ill while serving in combat zones. This outreach program encourages support of our wounded heroes in communities throughout the United States.
Thank you so very much for remembering our wounded and ill when you write and pray. Your kindness is most appreciated!