Greetings!

April Showers Bring May Flowers..............
But did you know that the month of April is recognized as National Volunteer Month? The staff at Marine Parents and Operation Prayers and Letters™ would like to pause to recognize YOU--the volunteers who give a little time to send prayers, encouragement and well wishes to our troops. They truly value your support.
YOU are our heroes & she-roes, because you are volunteering to help a cause you are passionate about! Thank you for the hours you have spent writing the wounded heroes in the Operation Prayers and Letters™ program. Saying a daily prayer or sending a card or letter each month may seem like a small gesture, but the combination of efforts between all the volunteers makes a big impact!
Thank you!
Volunteers are the only human beings on the face of the earth who reflect this nation's compassion, unselfish caring, patience, and just plain loving one another. ~Erma Bombeck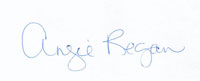 Angie Regan, Manager
Operation PAL™
MarineParents.com, Inc.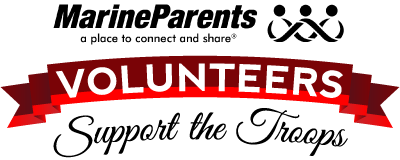 CPL Christopher was wounded in Afghanistan in the fall of 2010. An IED explosion left him a double amputee. CPL Christopher was a participant of Operation Prayers and Letters for nearly two years. A volunteer recently found out that Christopher has been in New York training with his new service dog, Odin. The pair should be back home sometime this spring. Best Wishes to the duo!
Mission Statement & Thank You
OperationPAL

™

provides support -- through prayers and letters from the general public -- to military members who have been injured or become ill while serving in combat zones. This outreach program
encourages support of our wounded heroes in communities throughout the United States.
Thank you so very much for remembering our wounded and ill when you write and pray. Your kindness is most appreciated!