Recent Changes

In an effort to make her cards unique and special, Fawn decided to add a "Fun Fact" to each of the greeting cards she sent.
With the hundreds of cards and letters O
PPAL™
volunteers sorted, stuffed and sealed into envelopes this month, I found this particular fun fact quite appropriate.
Send your cards & letters
HERE:
P.O. Box 758
Columbia, Missouri 65205
If you have a specific participant you are writing, please feel free to address cards or letters
to them.
For example:
CPL Doug 1/6
c/o OperationPAL™
P.O. Box 785
Columbia, Missouri 65205
Greetings!

THANK YOU students at Thoma Middle School for the delightful letters
The month of March may have had many of you thinking about wearing green to avoid being pinched on Saint Patty's day, but the most prominent colors the volunteers at Operation Prayers and Letters™ see are Red, White and Blue! Thank you for all the wonderful cards and letters to send this month.
We are always in awe of the number of cards and letters the OPPAL™ participants receive each month and their families are so thankful for the support each of you show. So, in the spirit of the Celtic culture where language was used as a gift to inspire and lift one another up, here is an old Irish Blessing for each of you.....
May you always have
A sunbeam to warm you,
Good luck to charm you,
And a sheltering angel
So nothing can harm you,
Laughter to cheer you,
Faithful friends near you,
And whenever you pray,
Heaven to hear you.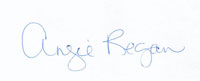 Angie Regan, Manager
Operation PAL™
MarineParents.com, Inc.
Home Sweet Home................soon.........
We recently found out that Cpl. Doug was one of 12 severely disabled veterans selected to have specially adapted smart homes built for them in their hometowns thanks to the Gary Sinise Foundation!
Doug and his wife Alexis, of Pittsburgh, Pennsylvania, traveled to Tampa, Florida to hear the announcement by Sinise. The couple said that while they were enjoying their time in Tampa, they were ready to return to Pittsburgh, and that they were especially looking forward to entertaining friends and family in their new fully accessible home.
The full story can be accessed at the link below:
Congratulations Doug and Alexis. In keeping with this month's Irish theme............
May your troubles be less
And your blessing be more
And nothing but happiness
Come through your door
A very special "Thank You" is in line for Sandi, friend of former O
PPAL™
manager Barbara Gemmell, who works for a company that promotes philanthropic vacation packages. Beginning this month, when a club member visits the Chicago area and stays in a participating residence, he or she will be invited to personalize cards and letters to O
PPAL™
participants. Getaway2Give Collections provides all the supplies and instructions needed for patrons to create their notes of encouragement.
Thank you for helping spread the word about Operation Prayers and Letters™!! We look forward to getting mail from you soon.
We love our OPPAL™ volunteer writers
We'd love to recognize your group or organization as you gather to write and send letters to the Operation Prayers and Letters™ participants. Tell us a little about your group and why OPPAL™ is so special to you. You may mail your photo and story to PO Box 758, Columbia, MO 65205 attn: Angie OR email them to
volunteer.angie@marineparents.com
Mission Statement & Thank You
OperationPAL
™
provides support -- through prayers and letters from the general public -- to military members who have been injured or become ill while serving in combat zones. This outreach program encourages support of our wounded heroes in communities throughout the United States.
Thank you so very much for remembering our wounded and ill when you write and pray. Your kindness is most appreciated!