December Events

6: Community Tree Lighting
and Chili Supper
12: Santa Visits the Library
14: Meet Santa's Reindeer
at Verona Library
24. All City Facilities Closed
25: All City Facilities Closed
30: Retro Swing Band and
Lanaville Retirement
Party at Senior Center
31: Library Closes at 6 p.m.
31: City Hall Closes at Noon
January Events

1: All City Facilities Closed
13: Book Discussion at

Library, 11:30 a.m.
16: Books n Booze, 5:30 p.m.
Recreation Opportunities

Youth Engineering Classes

The Verona Recreation Dept. in conjunction with Engineering for Kids is offering this program for kids Pre-K to 5th grade beginning in January.


Zumba Dance Fitness

This Zumba class for adults is being offered December 3 through January 23 at Sugar Creek Elementary School.


You can check class offerings and register online Here.
Conversation with Shelley Peterman Schwarz
December 20, 12:15 p.m.
Verona Senior Center
Shelley, a WI State Journal columnist, WISC-TV personality, and one of Dr. Oz's Sharecare.com Community Experts, will offer solutions for coping with chronic illness and conditions. Whether you want tips to make traveling easier, ideas for getting through the holidays, or how to make accepting help easier, Shelley will bring her advice, humor, and energy to the conversation.
Retro Swing Band & Retirement Party at Senior Center
December 30, 12:30 p.m.
Retirement Party at 2 p.m.
Attend the Senior Center's early version of their New Year's Eve Party with live music of the Retro Swing Band. After the show, plan to join in as we thank Diane Lanaville for the many years of service as the Director of the Senior Center. Cake and punch will be served. To attend the 11:45 lunch before the show, please call 845-7471. There is no cost to attend the show.
Book Discussions at Verona Library
The Verona Public Library hosts a book discussion on the second Monday of every month, at
11:30 a.m. Copies of the books are available at the service desk. Below are the upcoming dates and details for the next two book discussions:
No December Book Discussion
January 13, 11:30 a.m.
Flight Behavior by Barbara Kingsolver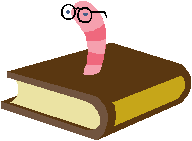 Books 'N Booze Book Discussion
The Verona Public Library has a new book group targeted toward young adults. Books 'N Booze Book Discussions take place at Pasqual's Cantina, 100 Cross Country Rd., on the third Thursday of each month. Below are the upcoming dates, times, and book titles.
No December Book Discussion
Ender's Game by Orson Scott Card
"We don't urge readers to drink, we urge drinkers to read"
Contacts:
111 Lincoln Street
845-6495
111 Lincoln Street
Commercial - 845-0963
Residential - 845-0909
410 Investment Court
845-6695
111 Lincoln Street
845-7623 - Non Emergency
101 Lincoln Street
845-9401 - Non-Emergency
500 Silent Street
845-7180
108 Paoli Street
845-7471
2013 Property Tax Payment Information
There was a citywide revaluation for the 2013 tax year which resulted in assessment changes to reflect market conditions as of January 1, 2013. The average assessment for a single family home decreased by 3.8% from $282,700 to $272,000. As a result, while the overall tax rate is an increase of 1.3%, homes with an average assessment change will see a decrease in their total tax bill of about 2.5%. Individual properties may have an increase or a decrease depending on how their individual assessment change compares to the average. Additional information on the final tax rates will be included with the tax bills.
Property tax bills will be mailed by mid-December. In addition to taxes for the City, the bills include taxes for the Verona Area School District, Dane County, Madison Area Technical College, and the State Forestry Tax.
Lottery Credit
You may claim the lottery credit for 2013 property tax bills if on January 1, 2013 you were the owner of the property and used the
property as your primary residence.
If you have not previously certified for a lottery credit, a form may be downloaded Here. Complete the form and submit with your tax payment. In order for the City of Verona to accept lottery credit forms they must be in our hands no later than January 31, 2014.
Payment Options
By Mail - Checks should be made payable to the City of Verona Treasurer. Please provide separate checks for payments made for real estate taxes, personal property taxes, and dog licenses. If you would like a receipt, please include the entire tax bill along with a stamped, self-addressed envelope. Payments postmarked by December 31, 2013 will be credited as a December payment. Send payments to 111 Lincoln Street, Verona, WI 53593.
Online -
Residents have the option of paying real estate taxes online using electronic checks or credit cards. Go to
www.officialpayments.com
and follow the instructions provided. Electronic check fee: $2.75.
Credit Card Payment Fee: 2.75% of the amount paid.
Drop Box - Drop Boxes are located in the City Center Parking Lot and the City Center Main Entrance.
Walk In - Taxes may be paid in person at Verona City Hall, 111 Lincoln Street, Verona WI 53593 during City Hall Hours. City Hall Hours are as follows:
Normal City Hall Hours:
Monday through Friday 8:00 a.m. to 4:30 p.m.


Holiday Hours
December 24, 2013 CLOSED
December 31, 2013 8:00 a.m. to 12:00 p.m.
Alternate Side Parking Regulations in Effect from November 20, 2013 until April 1, 2014
Alternate Side Parking regulations are now in effect and are necessary to assist the Department of Public Works with the efficient removal of snow and ice. Your understanding and cooperation are appreciated.


The following regulations apply to the parking of any vehicle within the City of Verona between the hours of 1:00 a.m. and 6:00 a.m., and between November 20th and April 1st of each year:
Vehicles should park on the even-numbered side of any public street or highway on even-numbered calendar days.
Vehicles should park on the odd-numbered side of any public street or highway on odd-numbered calendar days.
For questions regarding the City's parking requirements, please contact the Verona Police Department at 845-7623.
It's Snow Removal Season! Here are Some Friendly Snow and Ice Reminders:
Clear Your Sidewalk
Be a good neighbor and shovel your sidewalk. Make your sidewalk easy to navigate for the elderly, disabled, parents with strollers, and children walking to school. As the property owner, it is your responsibility to clear off any snow or ice that accumulates on the sidewalks and/or crosswalk ramps that are immediately adjacent to your property. You are required to clear snow and ice from the sidewalk within 24 hours after the cessation of any snow. Please do not deposit any shoveled snow or ice on the street.


Fire Hydrants
The Fire Department and Water Utility ask residents and businesses to help in keeping fire hydrants clear of ice and snow. It is important to clear a minimum of three feet around the hydrant to give the Fire Department room to work and to get quick access in case of a fire. If a hydrant is lost or buried in snow, firefighters can lose valuable time trying to locate it when they first arrive at a fire.


Mail Box
It is important to clear the snow in front of your mailbox so not to jeopardize mail delivery. Due to the weight of the snow, many times the Public Works Department is unable to push the snow back without damaging your mailbox. If your mailbox is damaged, please call 845-6695 to report the damage.
Lincoln: The Constitution and the Civil
War,
A Traveling Exhibition at the Verona Public Library
November 27, 2013 - January 24, 2014
This traveling exhibition examines how President Lincoln used the Constitution to confront three intertwined crises of the Civil War - the secession of Southern states, slavery, and wartime civil liberties. The exhibition will engage views in Lincoln's struggle to reconcile his policy preferences with basic American ideals of liberty and equality. Visitors will develop a more complete understanding of Abraham Lincoln as president and the Civil War as the nation's gravest constitutional crisis.
The Verona Public Library will offer a series of programs and events for all ages in connection with the exhibition. All programs are free and open to the public. A list of events and dates are below. For event descriptions, visit the Library's website
Here
.
12/5 7:00 - 8:30 p.m. Music of the Civil War
12/7 9:00 -11:00 a.m.Traveling Exhibition Opening Reception
12/7 10:00 - 11:30 a.m.Abraham Lincoln, the Emancipation
Proclamation, and the Constitution
12/7 1:00 - 1:30 p.m.
Lincoln Loved Books!
12/10 6:00 - 8:30 p.m.
Film Screening:
Lincoln
12/17 7:00 - 8:00 p.m. Civil War Letters
1/8 7:00 - 8:00 p.m. Lincoln's Legacy
1/13 7:00 - 8:00 p.m.Madison Newspaper Coverage of Abraham
Lincoln
1/18 1:00 - 2:00 p.m. Cordelia Harvey: Wisconsin's Civil War Angel
1/22 7:00 - 8:00 p.m. Ableman v. Booth and the Road to Civil War
H
ometown Holidays Schedule
Friday December 6
All Day - Holiday Business Crawl
4:00 - 6:00 p.m. Free Holiday Photo Shoot at Memorial Baptist Church
5:00 p.m. Santa arrives at Central Park
5:10 p.m. Official Tree Lighting
5:30 p.m. Verona Fire Department 5-Alarm Chili Supper at Verona Senior Center. Children can visist with Santa while VAHS Yearbook staff will help with face painting and craft projects.
7:00 p.m.
VACT's
The Best Christmas Pageant Ever
, $7 at the VAHS PAC. Ticket info at
www.vact.org.
Saturday December 7
All Day - Holiday Business Crawl
9:00 a.m. - 4:00 p.m. Free Holiday Photo Shot at Memorial Baptist Church
9:30 a.m. - 12:30 p.m. Verona Lions Club Breakfast with Santa at Verona Legion Hall.
2:00 p.m. VACT's the Best Christmas Pageant Ever, $7 at the VAHS PAC.
H
oliday Events At the Library
Santa Visits the Library
Thursday December 12, 5:30 - 8:00 p.m.
Santa Claus is coming to the Library! Stop by for a photo and tell him what's on your wish list this year. Musical entertainment will be provided by the Verona Area High School Orchestra.


Meet Santa's Reindeer
Saturday December 14, 3:30 - 5:30 p.m.
Two real live reindeer visit the library! Take pictures, pet them, and learn about these amazing animals. Warm up with hot chocolate and card-making inside the library. The library will stay open until 5:30 p.m. for this special event. All ages welcome. Sponsored by the Friends of the Verona Public Library.