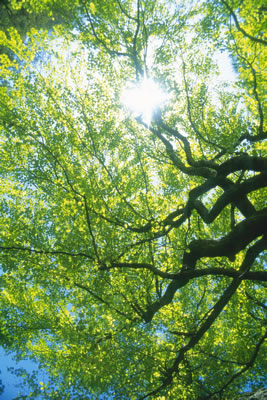 August Events
1: Senior Center BOOM Event
7: Beach Bash, Fireman's Park
15: Books n Booze, 5:30 p.m.
15: Tuvalu Book Club for Teens
September Events
2: Labor Day, All City Facilities
Epic's User Group Meeting
19: Books n Booze, 5:30 p.m.
19: Career Change 101 Class
The Fireman's Park Beach Will Close on Friday August 23.
The Verona Fire Department will host it's annual Open House on Saturday September 14 from 10:00 a.m. to 2:00 p.m.
The Fall/Winter Recreation Brochure will be Available in August.
Look for it on the
City Website.
You can also contact the Recreation Department for further questions: 410 Investment Court, 845-6695.
Verona Beach Bash
The 13th Annual Verona Beach Bash will be held on Wednesday August 7 from 4:00 p.m. to 7:00 p.m. at the Fireman's Park Beach. Come join the community for beach games, free food and drinks, prizes, and music. Cost for residents is $2 adult, $1 youth. Nonresidents will pay $4 adult, $2 youth.
Career Change 101
Thursday September 19
Verona Public Library
6:30 p.m. - 8:30 p.m.
Thinking about a career change but overwhelmed by all the information out there? Not sure how to get started? Then this free workshop is for you! Career Change 101 gives you a jump start by helping you identify reliable resources and how to use them effectively. For more information or to register, call 608-263-6960.
Book Discussions at Verona Library
The Verona Public Library hosts a book discussion on the second Monday of every month, at 11:30 a.m. Copies of the books are available at the service desk. Below are the upcoming dates and details for the next two book discussions:
August 12, 11:30 a.m.
A Lady Cyclist's Guide to Kashgar by Suzanne Joinson
September 9, 11:30 a.m.
The Lifeboat by Charlotte Rogan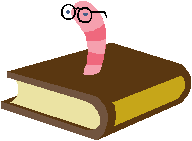 Tuvalu Book Club
(For Teens)
This book groups meets at Tuvalu Coffeehouse in Verona
Registration Recommended.
Copies are available for checkout at the children's desk.
August 15, 6:00 - 7:00 p.m.
Books 'N Booze Book Discussion
The Verona Public Library has a new book group targeted toward young adults. Books 'N Booze Book Discussions take place at Pasqual's Cantina, 100 Cross Country Rd. Below are the upcoming dates, times, and book titles.
Thursday Aug 15, 5:30 p.m.
Gods Behaving Badly by Marie Phillips
Thursday Sep 19, 5:30 p.m.
Skinny Dip
by Carl Hiaasen
"We don't urge readers to drink, we urge drinkers to read"
Contacts:
111 Lincoln Street
845-6495
111 Lincoln Street
Commercial - 845-0963
Residential - 845-0909
410 Investment Court
845-6695
111 Lincoln Street
845-7623 - Non Emergency
101 Lincoln Street
845-9401 - Non-Emergency
500 Silent Street
845-7180
108 Paoli Street
845-7471
National Night Out - August 6
The Verona Police Department will be hosting its annual
National Night Out Against Crime on August 6 from 5:00 p.m. to 9:00 p.m. at the Hometown Festival Grounds near Verona City Hall and the Verona Police Department. This year's event will include a landing from the Med Flight Helicopter, horse patrol, K9 demonstration, police officer dunk tank, Kid Care ID program, public safety-related informational booths, and the newly popular child bounce-houses.
As always, there will be plenty of free food available which will include a pork roast, hot dogs, corn on the cob, refreshments, and frozen treats. A DJ will be playing music in addition to the free bike and bike helmet raffle. The Verona Police Department looks forward to meeting the community it serves.
Any donations for the event can be directed to the Verona Police Department c/o Officer Ryan Adkins, 111 Lincoln St., Verona, WI 53593. All donations are greatly appreciated and directly support this annual event.
IronKids Triathlon Road Closures
Please plan an alternate route or expect delays on August 24, from 7:00 a.m. to 2:00 p.m. during the IronKids Triathlon event on the following roads and in Fireman's Park. Please note that Fireman's Park Beach closes for the season on Friday August 23. Thank you for your patience during this event.
Bruce Street from Investment Court to Paoli Street
Locust Drive from Main Street to Bruce Street
Northbound parking lane of Paoli Street (Bruce St to S Main St)
Southbound parking lane of Main Street (Paoli St to Locust Dr)
Westbound parking lane of Bruce Street (Locust Dr to Investment Ct)
*There will also be no parking on any of these streets for this time slot. No parking signs will be posted at least 24 hours prior to the event by the Verona Police Department.
Yard Waste Drop-Off Notice for August 24:
The hours remain the same, 8:00 a.m. to 3:00 p.m. However, you will not be able to access Bruce Street from Paoli Street, or enter Locust Drive from Main Street. To get to the Public Works Facility, please enter Bruce Street from the south on Locust Drive or from the east on Meadowside Drive. The officers will direct you when there's an opening to pass through. There will be delays in access to the site, but you will be able to get through. The special event should be concluded by 12:00 p.m. barring any weather delays. Access will be much easier after that time.
Iron Man Wisconsin Traffic Caution
On Sunday September 8, parts of the Iron Man Wisconsin Race will pass through Verona. City streets that will be affected by the race are: Whalen, East Verona, Bruce, Locust, South Main, North Main, Paoli, Cross Country, and Old Hwy PB. The intersection of Old Hwy PB at Whalen should be avoided if possible as this is where the racers enter and leave the City, causing longer delays. The ramps at US-18/151 at Paoli Street will be closed during the duration of the race. It is recommended US-18/151 be accessed via W. Verona Ave at Epic Lane, as this location is unaffected by the race. To view a map of the bike route, please click HERE.
Events at Verona Senior Center!
Thursday August 1, 6:00 p.m.
Come enjoy a BOOMing event to beat the heat in August. A performance by Larry Byrd who plays a wonderful mix of 60's/70's to present music that will keep your fe
et tapping. Fromthe Beatles to the Bodeans, Wilcox to Waits, alternative folk to modern country, Larry can do it all. Larry played for our 60+ Anniversary in June and was so well liked that we're having him back again for a BOOMing evening show! BOOM events are geared especially for the "Baby Boomer" generation, but all are welcome to attend.
Dean Blue Country Musical Performance
Thursday August 8, 12:30 p.m.
Dean Blue Country plays hit country music with a lively beat in the footprint of such favorites as Alan Jackson, Johnny Cash, and all the greats. Put on your cowboy or cowgirl duds and join the special Western Day fun. The VAAA Senior Board
will be grilling up the grub so mosey on down for good eats, great m
usic and
lots of fun! Transportation is available to and from the event on our van. The meal is just $4.00 and is served at 1:45 p.m. with Dean taking the stage about 12:30 p.m.. Please reserve for lunch by noon on Tuesday August 6 by calling 845-7471. No reservations are needed to attend just for the music.
Verona Police Department Welcomes Three New Officers
The Verona Police Department recently hired three new members to join their police force. The officers were hired to fill vacant positions due to resignations and a retirement. Each new officer is required to participate in an extensive field training program, where they are paired up with an experienced Verona Police Officer who has been certified as a Field Training Officer. Upon the successful completion of the Field Training Program, each new officer will be certified for solo patrol and serve an 18 month probationary period.
Officer Matt Morris
, began February 18, 2013
Officer Morris earned his Associate degree in Criminal Justice in May of 2012 from Western Technical College. While in school, he volunteered with the La Crosse Police Department as a reserve officer. Officer Morris served 4 years in the U.S. Army from 2001 to 2005 as a tank crewman and served a combat tour in both Kosovo and Iraq.
Officer Edward "Phil" Witkiewicz
, began June 3, 2013
Officer Witkiewicz attended the Wisconsin State Patrol Academy in Fort McCoy, WI in 2007. He was subsequently employed as a Trooper with the Wisconsin State Patrol for six years. Officer Witkiewicz received his Bachelor's degree in Business Management from the University of WI-Eau Claire in 2006. Officer Witkiewicz also served in the U.S. Army from 2002-2010 as a Medic. This included a one year tour in Afghanistan from 2004-2005.
Officer Timothy Donnelly
, began July 1, 2013
Officer Donnelly received his Bachelor's degree in Sociology with a minor in Environment Law Enforcement from the University of WI-Stevens Point in 2012. He completed the basic recruit academy at Mid-State Technical College in May of 2011. Prior to starting in Verona, Officer Donnelly worked as a LTE Natural Resource Officer for the Wisconsin Department of Natural Resources in southern Wisconsin.
Epic's User Group Meeting
Epic Systems will be holding their annual User Group Meeting (UGM) on the Epic campus on September 15-19. UGM brings thousands of customers from all over the world to Verona. In addition to educational sessions, the event includes activities for participants such as hiking, bike tours, and carriage rides. Epic contracts with private bus companies to shuttle customers between their campus and hotels from all over the Madison area. The Verona Police and Public Works Departments will be working closely with Epic to help ensure that traffic continues to move smoothly with the increase in visitors to the City.
One Layer At a Time:
Mixed Media and Fabric Art Exhibit by 3150 Studio Artists August 2-29, Verona Public Library
One Layer at a Time,
an exhibition of mixed media and fiber art pieces by 3150 Studio Artists, will be on display from August 2 through August 29 at the Verona Public Library. 3150 Studio Artists is a group of eight Verona and Madison women who meet in a barn-turned-art-studio outside of Verona.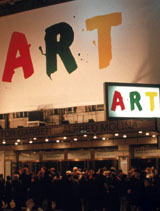 With its origins in quilting, the group's focus later switched to mixed media, an artistic style that uses a wide spectrum of materials and techniques. The various art pieces were created using paint, dye, stamping, stencils, fused fabric, embellishments, metal, and recycled items.