June Events
6-9: Verona Hometown Days
9: VAHS Graduation, 3:00 p.m.
10: Fireman's Park Beach Opens
20: Books n Booze, 5:30 p.m.
21: Feather River Performs at
27: Tuvalu Book Club for Teens
27: Verona Traffic Discussion
28: Serenity Garden Dedication
July Events
4: Independence Day - All City
10: Animation Workshop at
15: Sr. Center Annual Pie Social
18: Tuvalu Book Club for Teens
18: Books n Booze, 5:30 p.m.
The Spring/Summer Recreation Brochure is now available.
To view the brochure, please click
Here.
You can also contact the Recreation Department for further questions: 410 Investment Court, 845-6695.
Anime & Manga Club!
June - August at Library
2nd & 4th Thursdays
4:15 p.m. - 5:45 p.m.
Teens interested in Japanese animation and Manga meet to watch, draw, read, and discuss. Grades 6-12. Have questions? Email
veronamangaclub@gmail.com
Animation Workshop
Wednesday July 10
Verona Public Library
4:00 p.m. - 6:00 p.m.
An introduction to the process of stop-motion animation where each contributor will take home a mini-film project captured on a DVD! Ages 12-18. Registration
required.
Library Sleepover!
Friday June 14 to Saturday June 15, 7:00 p.m. - 8:00 a.m.
Elementary school age kids are invited to spend the night at the library. Games, crafts, and more will make this a memorable night! Children must be accompanied by an adult. Registration required.
'Feather River' A Musical Duo
Verona Senior Center
June 21, 12:30 p.m.
The musical duo of Jeanne and Andy Anderson make up "Feather River" and the Senior Center is pleased to have them perform on June 21. Very talented musicians, the Andersons bring a high level of "showmanship" to their act. With lyrics and keyboard they perform a variety of music and add lively interaction. To attend the Senior Center Birthdays and Anniversaries lunch before the entertainment, you need to reserve by 12:00 p.m. on June 20.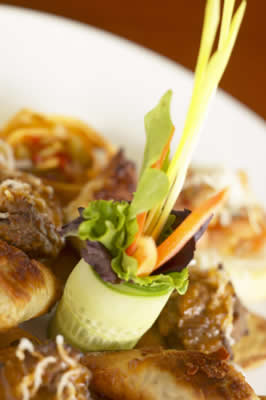 New Food Fridays!
Verona Public Library
Fridays June 21 - July 19
11:00 a.m. - 12:00 p.m.
Sample healthy snacks you may have not tried before, featuring a variety of fresh local produce, grains, cheeses, and other delicious surprises. All ages welcome.
Book Discussions at Verona Library
The Verona Public Library hosts a book discussion on the second Monday of every month, at 11:30 a.m. Copies of the books are available at the service desk. Below are the upcoming dates and details for the next two book discussions:
Arcadia by Lauren Groff
The Red House by Mark Haddon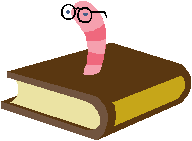 Tuvalu Book Club
(For Teens)
This book groups meets at Tuvalu Coffeehouse in Verona
Registration Recommended.
Copies are available for checkout at the children's desk.
June 27, 6:00 - 7:00 p.m.
The Reluctant Journal of Henry K. Larsen
July 18, 6:00 - 7:00 p.m.
Endangered
by Eliot Schrefer
Books 'N Booze Book Discussion
The Verona Public Library has a new book group targeted toward young adults. Books 'N Booze Book Discussions take place at Pasqual's Cantina, 100 Cross Country Rd. Below are the upcoming dates, times, and book titles.
Thursday June 20, 5:30 p.m.
The Rock by Daniel O'Malley
Thursday July 18, 5:30 p.m.
Gone Girl
by Gillian Flynn
"We don't urge readers to drink, we urge drinkers to read"
Contacts:
111 Lincoln Street
845-6495
111 Lincoln Street
Commercial - 845-0963
Residential - 845-0909
410 Investment Court
845-6695
111 Lincoln Street
845-7623 - Non Emergency
101 Lincoln Street
845-9401 - Non-Emergency
500 Silent Street
845-7180
108 Paoli Street
845-7471
Verona's annual Hometown Days Festival is scheduled for June 6 through 9. Festivities include a Hometown Days Parade, carnival, live music, beer tent, fire works, and more! The festival is located at Community Park which is located directly behind the Fire Station and Eagles Nest Ice Arena. For more information, including a schedule of events, visit the
Hometown Days
website.
A fireworks display will take place at Community Park at 9:30 p.m. on Thursday June 6.
The Verona Hometown Days Parade will be held on Sunday, June 9. The parade route begins at Paoli Street and S. Nine Mound Road and runs along Paoli Street, Main Street, and W. Verona Avenue to Legion Street. Intersections and roads on the route will be closed from 11:45 a.m. until approximately 1:30 p.m. Police officers will be posted at several locations throughout the route and can assist in answering questions. "No Parking" signs will be posted in prohibited areas, and vehicles in violation will be subject to a citation and may be towed.
Safety Advice from the Verona Police Department:
To make Hometown Days fun and safe for all, the Verona Police Department would like to remind attendees of a few City ordinances. Smoking is prohibited in
all City Parks, and this extends to the festival grounds, including the
beer tent. Signs will be posted as a reminder. Additionally, no open
intoxicants will be allowed on festival grounds with the exception of alcoholic beverages that are being sold and consumed within the fenced area of the beer tent. Refer to Ordinance 8-1-9-(c)(5) and 12-1-6 for more information.
Verona Beach Opens June 10th
The City of Verona offers outdoor swimming at Fireman's Park in the summ

er. The season runs from June 10 to August 22. The beach is staffed with certified lifeguards from 12:00 p.m. until 6:00 or 7:00 p.m. and has picnic tables, a beach house with changing rooms, and concessions available for your convenience. Hours may be adjusted periodically due to weather and other circumstances. Daily admis

sion is $2.00 ($4.00 nonresident) for youths and $3.00 ($5.00 nonresident) for adults. Season memberships are available for
a discounted price. For more information, contact the
Recreation Department at 845-6695 or vis

it the website

Here.

The 13th Annual Beach Bash will be Wednesday August 7 from
Verona Traffic Discussion at Senior Center, June 27

City Administrator Bill Burns and Planning Director Adam Sayre will visit the Senior Center on Thursday June 27 at 12:30 p.m. to discuss the current planning being done to meet the City's increasing traffic demands. With the growth in population and additional development by Epic Systems and other businesses, it is important to plan how to address current and future traffic concerns. Topics covered will include planned transportation improvements to County Highway M and the area surrounding
the Epic campus, as well as an update on the downtown
transportation and corridor study. This will be an informal conversation providing plenty of opportunity for questions. No reservations needed.
Fit and Healthy with the Verona Library
These upcoming events and classes at the Verona Public Library will focus on fitness and healthy living. All four programs are sponsored by a grant from Epic and are free and open to the public. For more information, or to register, visit www.veronapubliclibrary.org or call 845-7180.
Shake Up Your Grocery Shopping Regimen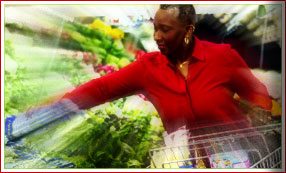 Tuesday June 11, 7:00 - 8:00 p.m.
Revamp your grocery shopping and learn how to save time and money, and make healthy food choices. Join a representative from Fit Fresh Cuisine on June 11 at Miller & Sons Supermarket in Verona for a tour that will give you a fresh start with food. Registration is required and is limited to 25 participants.
Fitness Boot Camp
June 10 - July 19
Monday, Wednesday, Friday at Verona Public Library
Get fit and shape up by joining the Verona Public Library Boot Camp. Boot Camp runs for six weeks from June 10 to July 19. Classes meet Monday, Wednesday, and Friday in the library parking lot. Choose either the morning Early Bird Special program from 5:30 to 6:30 a.m. or the evening Happy Hour Group from 6:00 to 7:00 p.m. Registration is required and limited to 20 participants, age 18 or older.
Nutritious Lunch N Learn Program Series
June-August 2013, Verona Public Library
Learn the importance of making
nutritious
food choices with Kelly Berg, registered dietitian at Hybrid Fitness. A Healthy Lunch will be provided. Registration is required and is limited to 20 adult participants for each program. Program dates and times are listed below.
Sayonara Sandwich! Tuesday June 18, 12:00 p.m. - 1:00 p.m.
Antioxidant Blast
Tuesday July 16, 12:00 p.m. - 1:00 p.m.
Sweet Tooth Wednesday August 7, 12:00 p.m. - 1:00 p.m.
Couch to 5K
July 22 - August 30
Monday, Wednesday, Friday 6:00 p.m. - 7:00 p.m.
Couch to 5K training sessions will be led by Jessica Heffelfinger, personal trainer at Hybrid Fitness. Jessica will show you how to improve core strength, avoid running injuries, stretch key muscle groups, gait train for more effective running, decrease split times, and boost your overall health and wellness. Registration is required and limited to 15 participants.
A Very Special Space: Dedication of the Serenity Garden at Senior Center
The Verona Senior Center will be dedicating a very special space that was created at the back of the
are calling the "Serenity Garden". The Serenity Garden is a beautiful quiet place that is yours to en

joy in any way that meets your needs. It will also be used
for meetings, classes, and other small group activities. The dedication will take
place on Friday June 28 at 12:15 p.m. and will include readings of original creative works and music.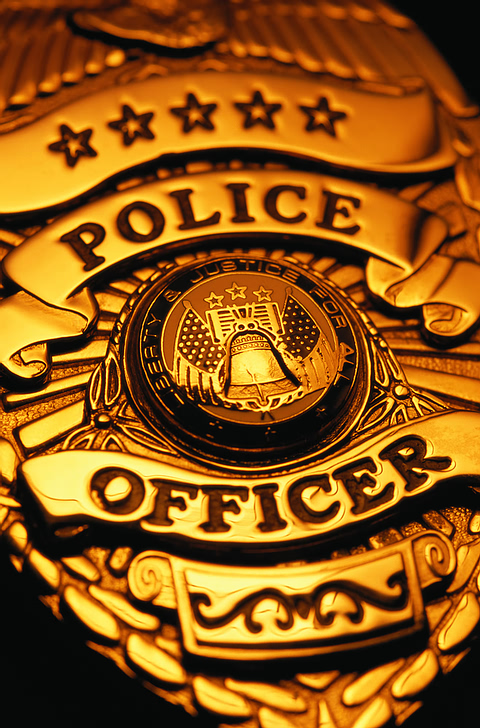 Airsoft and BB Guns Regulated by Ordinance
The alert tones sound over the police radio and Dispatch advises the Verona Police Department of a report of "shorts fired" at a local school. Officers respond in emergency fashion, preparing for the worst, and are relieved when they locate two juveniles playing with airsoft guns on school property. On a different day, Dispatch advised Verona officers of a person with a long gun walking on US Hwy 18-151. When the officers arrived they observed an unknown subject concealed behind a sign post, with just the butt of a rifle exposed. After a few anxious moments, it was determined that the "suspects" were juveniles playing along the highway with airsoft guns.
Both scenarios describe actual calls City of Verona Police officers responded to recently, and help to illustrate how police officers do not often know exactly what they are responding to. Fortunately, in the cases above, the officers were able to determine the guns were airsoft guns and educated the kids about Ordinance 11-2-1(a) which regulates the discharge of firearms (including BB guns and airsoft guns).
Although discharging BB guns and airsoft guns is not banned completely in the City of Verona, their use is restricted to private property and needs to be under the direct personal supervision of a parent or guardian to ensure children are using good judgement and staying safe. Despite popular belief, not all "fake" guns have orange tips and some manufacturers make real firearms to look like toys. Police officers will never assume a gun is fake and to the contrary will always assume a gun is real, until proven otherwise. If your child has a BB gun or airsoft gun, please education them on gun safety and Ordinance 11-2-1(a). Violators could be fined up to $109.00.
Verona Public Library Summer Reading Programs for Kids and Adults
Dig Into Reading - Kids Summer Reading Program
June 7 - July 27
Sign up for the summer reading program and earn prizes for reading books! Kids earn coupons to Madison Mallards, Cave of the Mounds, Crystal Cave, WI State Parks, Dane County Fair, Milwaukee Public Museum, and more! Kids can also enter drawings to win a Pool Party & Overnight Stay at the Holiday Inn, A Kindle Fire HD, or the World's Largest Gummy Worm!
Groundbreaking Reads - Adult Summer Reading Program
June 7 - July 26
Shake things up and get out of a reading rut with Groundbreaking Reads, the 2013 Adult Summer Reading Program at the Verona Public Library from June 7 through July 26. Adults ages 18 and older can read and enter to win a new NOOK Simple Touch with GlowLight eReader, donated by the Friends of the Verona Public Library.
Annual Pie Social at Senior Center
The Senior Center will host its annual community Pie Social on Monday July 15, with everyone of any age invited to attend. Serving is from 4:00 p.m. to 7:30 p.m. The featured highlight is pie of every imaginable variety, with or without ice cream, but a light supper of the Verona Senior Center famous bar-b-que with chips and a beverage is also available. No reservations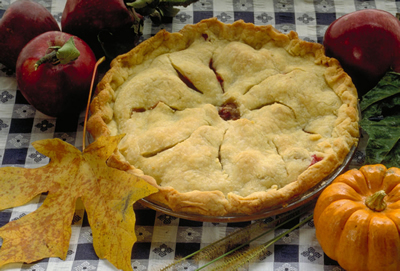 are needed, but if transportation to attend is required, call the Senior Center at 845-7471. Donated pies will be gratefully accepted Monday from 9:00 a.m. to 3:30 p.m. Please use a tin that does not have to be returned, if possible. Anyone who would like to volunteer to help with this fun event, please call Chris at 845-7471.