April Events
5: 'First Brat of the Season'
Project Lecture at Library
18: Books n Booze, 5:30 p.m.
Planting Projects Lecture
May Events
6: Derby Day at Sr. Center
11: City-Wide Garage Sale
27: Memorial Day, All City
The Verona City-Wide Garage Sale will be held on Saturday, May 11.
For more information, please contact the Verona Area Chamber of Commerce at
The Spring/Summer Recreation Brochure is now available.
To view the brochure, please click
Here.
You can also contact the Recreation Department for further questions: 410 Investment Court, 845-6695.
Senior Center's
"First Brat of the Season" Sale
Friday April 5
11:00 a.m. - 6:00 p.m.
Eat in or carry out. Brats, hot dogs, chips, fresh baked cookies, and soda. Call 845-7471 to place advanced orders. All proceeds benefit programs and activities of the Verona Senior Center. Sponsored by the Verona Area Active Adults.
Retro Swing Band at Senior Center
Monday April 22
12:30 p.m.
Big Band era enthusiasts will delight in the music provided by this talented group of retired folks who play music for the pure enjoyment of it. Anyone of any age is welcomed to atten
d. No reservations are required.
The Senior Center's Birthday-Anniversary Lunch will also take place during this event. To have lunch, please call 845-7471 to make a r
eservation by noon on April 19. Lunch costs $4.00 per p
erson.
Derby Day at Verona Senior Center
Monday May 6, 12:30 p.m.
Follow the Kentucky Derby by enjoying the excitement of the horse races on the big screen at the Senior Center. Tokens to place your bets will be given, and fun prizes awarded. Prior to the Races have a typical southern lunch at 11:45 for just $4.00 per person. Call 845-7471 for lunch reservations. No reservations needed for the Derby fun.
Book Discussions at Verona Library
The Verona Public Library hosts a book discussion on the second Monday of every month, at 11:30 a.m. Copies of the books are available at the service desk. Below are the upcoming dates and details for the next two book discussions:
Heading Out to Wonderful by Robert Goolrick
Unbroken: A World War II Story of Survival, Resilience, and Redemption by Laura Hillenbrand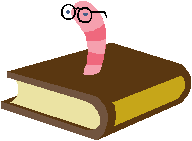 Books 'N Booze Book Discussion
The Verona Public Library is announcing a new book group for people in their 20s and 30s. They will be discussing the hilarious book by Jenny Lawson, Let's Pretend This Never Happened at Pasqual's Cantina in Verona on Thursday April 18 at 5:30 p.m. Books are available for checkout at the Verona Library. Join us!
"We don't urge readers to drink, we urge drinkers to read"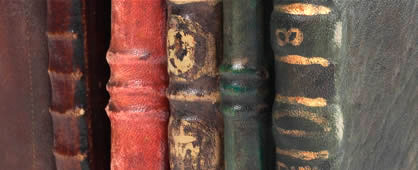 Contacts:
111 Lincoln Street
845-6495
111 Lincoln Street
Commercial - 845-0963
Residential - 845-0909
410 Investment Court
845-6695
111 Lincoln Street
845-7623 - Non Emergency
101 Lincoln Street
845-9401 - Non-Emergency
500 Silent Street
845-7180
108 Paoli Street
845-7471
Election News: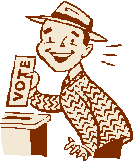 Spring Election - April 2
The Spring Election will be held on Tuesday April 2. Polls are open from 7:00 a.m. to 8:00 p.m. Offices on this ballot include:
State Superintendent of Public Instruction
Justice of the Supreme Court
Court of Appeals Judge District 4
Circuit Court Judge Branch 16
County Executive
Municipal Alderpersons District 1, 2, 3, & 4
Verona Area School District Board Member At Large
Verona Area School District Board Member Portion 2
County Referendum: Should the state of Wisconsin continue to allow people to register to vote at the polls on Election Day?
Please use the
Elections section
of the City Website to determine your Aldermanic District and to view your Aldermanic District's Sample Ballot. The results of the Aldermanic District races will be posted on the City Website following the election.
Now that the Spring Season is upon us, the City of Verona would like to remind residents of a few things.
1. Brush Collection
Brush is picked up curbside on the 2nd and 4th weeks of the month. To ensure that brush is collected, please follow the guidelines below:
Collection is for tree trimmings, stumps and shrubs.
Brush cut or trimmed by persons or firms hired by the property owner will not be collected.
Brush must be neatly stacked and parallel to the street. As you face the street, cut ends should be to your right.
In the event of a major storm, brush should be placed curbside and will be picked up as soon as possible.
2. New Hours for Public Works Drop-Off Site, 410 Investment Court
Beginning April 1 and continuing through mid-November, the Drop-Off Site hours will be as follows:
Saturday 8:00 a.m. - 3:00 p.m.
Monday 7:00 a.m. - 7:00 p.m.
Tuesday - Friday 7:00 a.m. - 3:30 p.m.
For a list of items that are accepted at this site, please click Here.
3. Help Prevent Flooding and Sewer Backups in your Home.
Heavy rainfall can increase flows in the sanitary sewers increasing the risk of overload to the system and creating backups. You can help prevent this by making sure storm sewer drains, downspouts, and rain gutters are kept clear allowing water to flow away. You may also want to consider installing a sanitary sewer back flow preventer and checking on sewer backup coverage on your homeowners insurance policy. The City does not pay for sewer damages caused by sewer backups unless the backup was caused by city negligence. To read more about preventing sewer backups, please click
Here
.
Downtown Transportation and
The City has begun working on the downtown transportation and corridor study. This study will plan
for improvements in the Downtown Area by addressing:
traffic congestion
pedestrian and bicycle safety
parking availability
short and long term roadway improvements
Main Street and Verona Avenue intersection
downtown character
redevelopment opportunities
A public kickoff meeting was held March 7. Additional public meetings are planned for May and July. Information on these meetings and progress of the study will be posted Here.
Verona's Citizen Science Projects
An Initiative between Local Students and the City to Protect our Watershed
The City of Verona lies within the Upper Sugar Creek Watershed, a significant natural resource that we must strive to protect. Water is one of our most important resources, and Verona Area students have undertaken activities through the Verona's Citizen Science Project to study and protect our watershed. Marten Cieslik, Assistant Director of Verona Public Works, will deliver two lectures at the Verona Public Library in April to show how this initiative is helping to preserve our watershed. He will also talk about Verona's rain garden and rain barrel rebate program. The dates of these two programs are:
Badger Mill Creek Project, April 15 6:30 - 8:30 p.m.
Verona's Pond and Planting Projects, April 23 6:30 - 8:30 p.m.
Arbor Day "Tree City USA" Recognition at Senior Center - April 26
Verona City Parks and Urban Forestry Department Director David Walker will again recognize Verona's investment in the trees that help make the City so beautiful. He will be joined by members of his crew, as well as naturalist Al Swain, who will talk about the importance of trees in our area parks. Lunch will be served at 11:45 a.m., and the presentation is scheduled to begin at 12:15 p.m. Lunch reservations are needed by Thursday April 25. Call 845-7471. Lunch is $4.00 per person.
Informational Lectures at Senior Center
Stepping On Thursdays, April 4 - May 16, 9:30 - 11:30 a.m.
An evidence based program that addresses balance
concerns and risks of falling, a leading cause of hospitalization in persons over 60. There is a $35 charge for materials, instruction, and refreshments. Space is limited, registration is required.
Aging Happily Despite Challenges Thursday April 11, 10:30 a.m.
Earl German, an addiction specialist with over 20 years of experience, brings a unique experience to happy, healthy aging in spite of severe challenges. Earl has seen people overcome great difficulties and not only survive, but thrive, and he will share some of the secrets to their successes.
Cuba! Friday April 19, 12:30 p.m.
Well
traveled
Verona resident Fred Foreman will share pictures and stories from his recent trip to Cuba, including Havana and many obvious tourist sites, but also his experiences with native Cubans 'off the beaten path'. This fascinating presentation is open to the public. No reservations are required.
The Verona Public Library is Offering Free Technology Based Classes
Below are upcoming classes and details.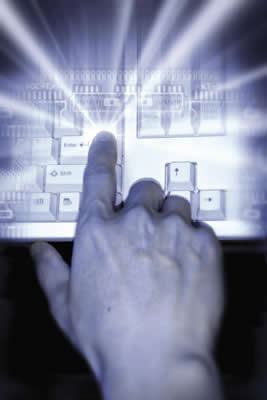 Introduction to Excel
Tuesday April 9, 6:30 - 8:30 p.m.
Create and revise a Microsoft Excel worksheet, includi
ng formulas and functions. Format and
sort data, and create charts. Registration is required and limited to 18 participants.
eReaders, Tablets and OverDrive
Saturday April 13, 1:00 - 3:00 p.m. and
Wednesday April 17, 7:00 - 8:30 p.m.
Do you have an eReader, iPad, or other tablet, but can't figure out how to download free eBooks? The Library can help! Join library staff to learn how to use your devices with OverDrive, a free eBook database available through the library. You will learn how to access OverDrive, search for books compatible with your device, and check out and download eBooks.
Technology Petting Zoo
Saturday May 4, 12:00 - 3:30 p.m. and
Tuesday May 7, 4:00 - 6:30 p.m.
Drop in and try out the library's newest technology, including iPads, MacBook Pro, and Kindle Fire.
Upcoming Children's Events at the Verona Public Library
Here are two upcoming events at the Verona Public Library designed for
children:
Money Smart Story Time
April 23, 6:30 - 7:30 p.m.
A special story time about money followed by time to play store and make some change. Children who attend will get a free book donated by the Wisconsin Department of Financial Institutions, Office of Financial Literacy. Recommended for ages 3-6.
STEM (Science, Technology, Engineering, Math) Fair
April 27, 9:00 a.m. - 12:00 p.m.
The staff of Navigant Consulting are providing a STEM Fair at the Library to inspire kids to explore Science, Technology, Engineering, and Math through demonstrations and hands-on experiments. Experience the wonder of robotics through Lego Robotics, visit "Up in the Air" to see how scientific principles can move objects in
exciting ways, learn about properties of fluids at the "Science of
Goo," explore the "Science of Poo" by dissecting an owl
pellet,
create a battery using food and use it to power a light bulb, and use elec
tricity to cook a hot dog. The event is geared towards kids ages 5-10.
Information on Verona City Committees
If you are interested in knowing when City Committees meet and the items that will be discussed, there are several places you can look:
Agendas are posted at City Hall, Verona Public Library, Miller & Sons Supermarket, and on the City Website under Agendas.
Minutes from past meetings are posted on the City Website under Minutes.
Art Exhibitions at Verona Public Library
The Verona Public Library has two art exhibitions for the months of April and May. Below are the details on each:
Pen & Ink and Watercolor Drawings by Azul Sphaera
On Display April 2-27
Viewers will have an opportunity to meet the artist on Thursday April 4 at 7:00 p.m., when Sphaera will present a program on the process of creating pen & ink and watercolor drawings.
Verona Area School District K-12 Art Show
On Display May 1-30
Artwork from students, grades K-12
will be displayed for the
month of May.