February Events
Agriculture: Eating Close
14: Valentine's Day Birthday
Senior Center, 12:30 p.m.
19: Spring Primary Election
at Sr. Center, 12:15 p.m.
March Events
10: Daylight Savings Time
A New 2013 Recycling Calendar will be sent out with the 1st Quarter Sewer and Water bills. The Calendar sent with the 4th Quarter billing had November and December incorrect. Please refer to this new calendar.
The Spring/Summer Recreation Brochure will be Available the first week of February.
Look for it on the City Website. You can also contact the Recreation Department for further questions: 410 Investment Court, 845-6695.
The Verona Public Library is Offering Free Computer and Business Classes
Below are upcoming classes and details.
Microsoft Word 07 Basics
February 5, 6:30 p.m.
Learn what Word 2007 can do for you! Use features and programs to create professional-looking documents. Registration required. Class size limited to 18 participants.
Microsoft Access
February 19, 6:30 p.m.
Learn what Access is, why and when to use it, how to set up and retrieve data from a basic Access database, and how to set up a basic Access form for data input. Registration Required. Class limited to 18 participants.
Researching Your Business Idea
February 28, 6:30 p.m.
Learn how to explore the potential of your business idea by conducting market research, the systematic collection and analysis of data about a particular target market. Registration required. Call 608-258-5450.
Introduction to Excel
March 5, 6:30 p.m.
Create and revise a Microsoft Excel worksheet, including formulas and functions. Format and sort data, and create charts. Registration requird. Class size limited to 18 participants.
Book Discussions at Verona Library
The Verona Public Library hosts a book discussion on the second Monday of every month, at 11:30 a.m. Copies of the books are available at the service desk. Below are the upcoming dates and details for the next two book discussions:
Half the Sky: Turning Oppresion Into Opportunity for Women Worldwide by Nicolas D. Kristof & Sheryl WuDunn
State of Wonder by Ann Patchett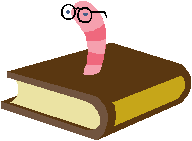 Contacts:
111 Lincoln Street
845-6495
111 Lincoln Street
Commercial - 845-0963
Residential - 845-0909
410 Investment Court
845-6695
111 Lincoln Street
845-7623 - Non Emergency
101 Lincoln Street
845-9401 - Non-Emergency
500 Silent Street
845-7180
108 Paoli Street
845-7471
Credit Card Payments for Citations Now Available Online or Via Phone
The Verona Municipal Court is now accepting payments for citations by credit card, through the use of GovPayNet.
To make a payment by credit card, follow one of these instructions:
On the City Website, go to "I want to" and "Pay a Citation" or

click on "Pay a Citation Online" on the right hand side under

Quick Links. These links will take you to the GovPayNow Website.

Go directly to www.GovPayNow.com

Call toll-free 1-888-604-7888 to make a payment over the

phone.
All major credit/debit cards are accepted. The Pay Location Code for Verona Municipal Court is 7870, however; having this code is not mandatory in order to process a payment - it simply saves a couple of steps in the process.
The Verona Police Department still collects payments on behalf of the Verona Municipal Court, via mail or in person, in the form of cash, check, or money order. The Verona Police Department and the Verona Municipal Court do not have the ability to process a credit card payment in person; credit card paymen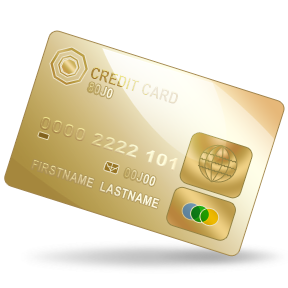 ts are only available online or via phone through GovPayNet. There is a service fee for credit card payments based on the amount of the payment being made. For an explanation of service fees, click HERE. Please contact the Verona Police Department at 608-845-7623 or the Verona Municipal Court at 608-838-9938 for further details or questions.
Sewer Backup Information
Sewer backups are an unfortunate, but common problem that can cause property damage and health hazards. The City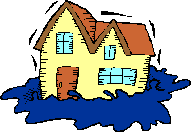 of Verona makes every effort to prevent sewer backups, but they will occur occassionally. It is important to understand the causes of sewer backups and the proper actions you should take in order to minimize damage and the threat of illness.
What Causes Sewer Backups?
Sewer overflows may be caused by pipe breaks or cracks due to tree roots, system deterioration, or construction mishaps. Backups can also be caused by an accumulation of grease, hair, paper products, or other solid materials that are too large for wastewater pipes to handle.
How Can You Prevent Sewer Backups?
Refrain from washing any of the above mentioned materials down a drain. The City of Verona also recommends the installation of a backflow preventer in the service line connecting your building to the City sewer system. A backflow preventer is a mechanical valve that prevents flooding from the sanitary sewer system from backing up into your basement or building.
Who is Responsible for Damages Caused by a Sewer Backup?
It is important to understand that the lateral sewer pipe that runs from your residence to the City sewer main is your (the homeowner's) responsibility to maintain.

The City will not pay for damages caused by sewer backups unless the backup was caused by City negligence.

Most standard homeowner insurance policies do not cover sewer backups, thus creating a financial hardship to the homeowner in the event of an incident. The City of Verona highly recommends that residents contact their insurance carrier regarding coverage for backups.
What Should You Do if Water is Backing Up in Your Basement or Building?
Contact the Public Works Department at 845-6695. They will help determine the cost of the backup and make repairs, if needed, in the City sewer main.
Election News: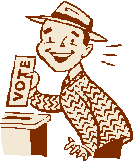 Spring Primary Election - February 19

The Spring Primary Election will be held on Tuesday February 19, 2013. The only office on the ballot is Justice of the Supreme Court. The candidates are: Vince Megna, Ed Fallone, and Pat Roggensack. Polls are open from 7:00 a.m. to 8:00 p.m. Please check the Elections tab of the City Website for a Sample Ballot and other election information.
Spring Election - April 2
The Spring Election will be held on Tuesday April 2, 2013. Offices on this ballot include: State Superintendent of Public instruction, Justice of the Supreme Court, Court of Appeals Judge, Dane County Circuit Court Judge, Verona Area School Board, and City Alderpersons Districts 1-4. Polls are open from 7:00 a.m. to 8:00 p.m. More information on the Spring Election and Sample Ballots will be available under the Elections tab on the City Website after the February Election. To view your City Aldermanic District, click
HERE
.
Senior Center Offers Tax Assistance
AARP Tax Assistants will be at the Senior Center on Thursday February 7 and Thursday February 21. Appointments start at 9:00 a.m. and the last appointment of the day is at 3:00 p.m. Appointments are scheduled for a half hour each to do basic tax returns only. No farms, rental property, estate or complicated returns will be accepted. These appointment times fill up fast so make yours today. Appointments are free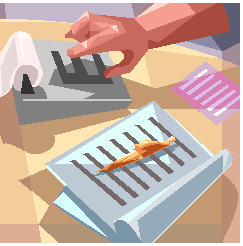 , but donations to AARP Tax Assistance Program will be accepted.
Please have all forms that are applicable, including, but not limited to, Social Security statements, W2's, last year's taxes, rent certificate, etc. on hand before making an appointment. Call 845-7471 to schedule your tax preparation assistance.
Alternate Side Parking Regulations In Effect Until April 1, 2013

The City of Verona would like to remind residents that alternate side parking regulations are in effect until April 1, 2013. Between 1 a.m. and 6 a.m., no parking on the even-numbered side of any public street or highway on odd numbered calendar days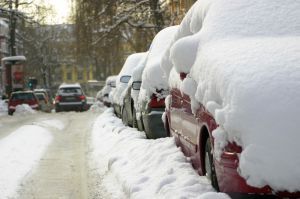 No parking on the odd-numbered side of any public street

or highw

ay on even-numbered calendar days. Look for a full description of regulations on the City Website or reference City Ordinance Sect. 10-1-29.
The Verona Public Library is Offering Free Healthy Living Seminars
Community Supported Agriculture: Eating Close to Home
Thursday February 7 at 7:00 p.m.
Want to eat healthy and connect with local farms? Consider joining a Community Supported Agriculture (CSA) farm. Learn what types of foods they grow, how they make local eating affordable, and how you can sign up with a farm that delivers nearby.
Healthy Gluten-Free Lifestyle
Tuesday March 26 at 7:00 p.m.
Learn about a happy, healthy, gluten-free life with local author, professional recipe developer, and Certified Nutrition Educator Hallie Klecker. Enjoy samples of gluten-free baked goods. Books will be available for sale and signing. Registration required. Limited to 40 participants.
Senior Center Hosts 9-1-1 Emergency Responders Presentation
The Verona Senior Center will be hosting a 9-1-1 Emergency Responders Presentation on Wednesday February 27 at 12:15 p.m. The presentation will feature an expert panel including a Madison Police information Officer, 9-1-1 Communication Center Representative Tom Vaughan, Lori Wirth from the Madison Fire Department, and a member of the Fitch-Rona EMS.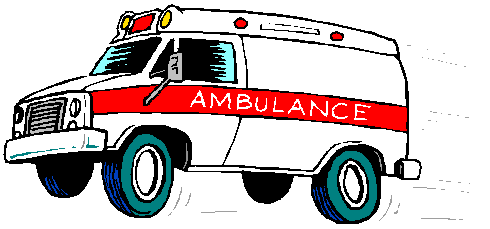 The topic is always important but sometimes controversial: When and Why to call 9-1-1. Hear directly from the experts. What is considered an emergency, what to expect when you call, when it is appropriate to call, and how best to get the help needed for whatever emergency situation you find yourself in. Don't miss this great presenation with a chance to ask your own questions. No reservations needed.
Valentine's Day Birthday/Annivarsary Party at Senior Center
The Senior Center will be throwing a Valentine's Day Birthday/Annivarsary Party and will be welcoming the musical group Marcy & the Highlights.

Wear red on Thursday February 14 and bring your spouse, a date, a new friend or good neighbor for a luncheon party and stay for the outstanding music. There is a $4.00 per person cost fo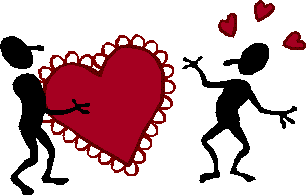 r the meal with reservations needed by noon on Wednesday February 13. There is no cost just to attend the performance at 12:30. For transportation to the Senior Center for the event, please call 845-7471.
"This is a Quilt!" SAQA Art Quilt Trunk Show at
Public Library
Explore the diversity and imagination of art quilts with nearly 40 unique miniature 12-inch quilts made by artists from around the world. Pat Kroth, local quilter and Wisconsin Studio Art Quilt Associates (SAQA) representative, will be on hand to answer questions.