Receive MFSA updates


Volume X
Issue 16

18 December 2015
Greetings!
"All the Earth is waiting to see the Promised One.."
I've sung this now at three Advent services this year, more than I can ever remember during previous seasons. I'd like to think it's a coincidence, but I don't think it is.
You see, all the Earth is waiting. We're waiting on Congress to take real action on gun violence. We're waiting for political candidates to stop spewing vitriol. We're waiting for our neighbors to stop spreading Islamophobia. We're waiting for peace on Earth.
This is no passive waiting, friends. It is expectation turned into the birthing of a new reality, a birth that can only happen when prayer and action work in tandem. Then, and only then, will God's shalom be realized.
Praying and working,
Chett Pritchett
Executive Director
CLERGY: Sign on amicus for reproductive health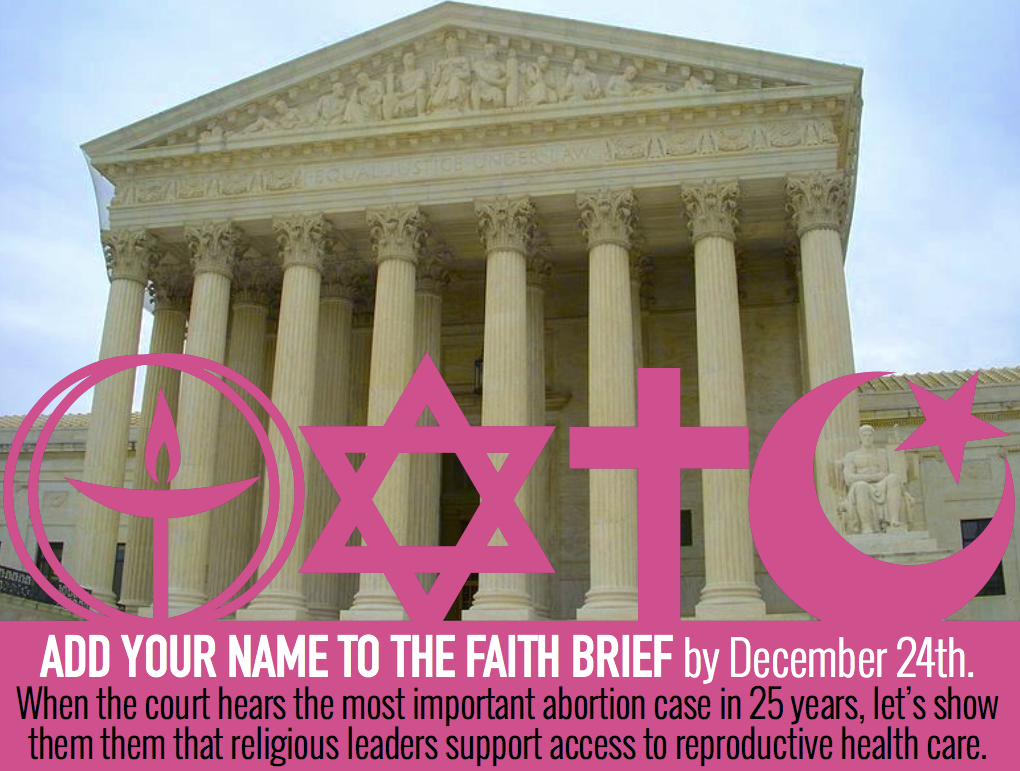 The Religious Institute, in cooperation with the Texas Freedom
Network, are asking clergy who support access to abortion care to sign on to an amicus brief in the case of
Whole Women's Health v. Cole
.
T
he brief from religious leaders will assert:
Each woman has a moral right to make her own decisions about her pregnancy based on her conscience and faith. Religious leaders are committed to social justice and recognize that the legal right to abortion is insufficient to protect women's health and autonomy unless all women - including those marginalized by economic status or other factors - are able to exercise that right. Experience with history and current practices provide religious leaders with the understanding that any genuine efforts to protect the health and wellbeing of women seeking abortions must aim to increase the accessibility and affordability of safe abortion care. Religious leaders oppose the Texas requirements because they will make safe abortion services less accessible for all women, particularly those who are marginalized and vulnerable.
To add your name, as a clergy person, to the amicus, go
here
. Deadline is December 24.
MFSA executive director present at Planned Parenthood and Mom's Demand Action gatherings
Although the month of December is usually slow, MFSA's executive director has been present to lend support at two gatherings in Washington, DC during this Advent season.


Following the Planned Parenthood shooting in Colorado Springs, MFSA joined Planned Parenthood in sponsoring acts of solidarity in Denver and Washington, DC on Saturday, December 5. At the DC event, the standing room only crowd stood together with the President of SEIU (members of SEIU were the victims in the San Bernardino attack) and declared, "We deplore your violence, we reject your threats!"
Throughout Advent and into January, faith organizations will be creating a resource guide for ways in which clergy, congregations, and people of faith can witness in support of reproductive health, choice, and justice. If you'd like access to that resource guide when it is available, please email ReproFAN@mfsaweb.org.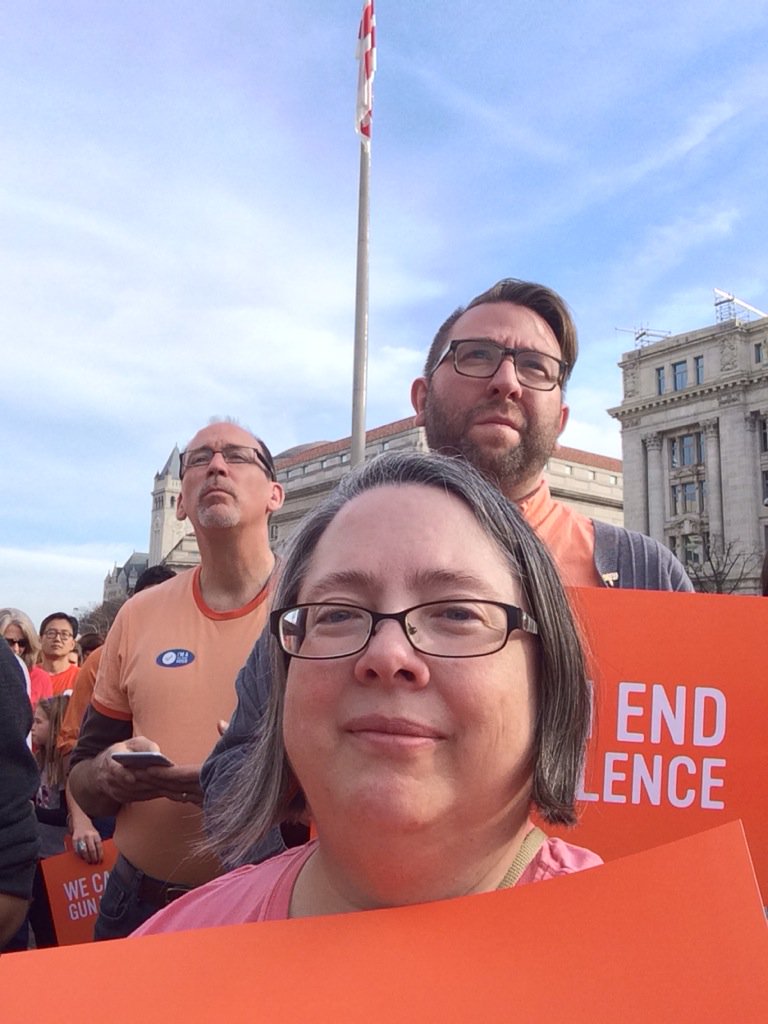 On Sunday, December 13,
Mom's Demand Action
and
Everytown USA
, gathered for "Orange Walk's" across the United
States. In Washington, DC,
hundreds gathered in Freedom Plaza and marched to the White House
to mark the 3rd anniversary of the Sandy Hook shooting and call for closing loopholes to firearms purchasing. Our executive director is pictured here with Rev. Mary Kay Totty of Dumbarton United Methodist Church in DC, and Rev. Allen V. Harris, Regional Minister for the Christian Church (Disciples of Christ).
"An Act of Love"
Filmmaker Scott Sheppard has taken the story of Rev. Frank Schaefer and the movement for LGBTQ equality within The United Methodist Church and weaved a powerful narrative in his new documentary, "An Act of Love." Tonight, the film will make its public premiere at Landmark E Street Cinema in Washington, DC with a panel discussion led by former White House Press Secretary, Mike McCurry.
Mid-Week Advent Prayers
This year we will be sharing mid-week Advent prayers, created by our seminary intern, Sarah Cobb. Use them at home, at bible study, in a mid-week service - be creative! You can find them on our
Facebook page
every Wednesday and on our
website
!
MFSA ON THE ROAD
Saturday, January 16: Winter Warming, sponsored by Northern Illinois Reconciling United Methodists; First UMC of Arlington Heights, 2:00pm; Chett Pritchett, executive director, presenting
Sunday, January 17: First UMC of Arlington Heights, Arlington Heights, IL, 9:30am; Chett Pritchett, executive director, preaching.
Thursday and Friday, January 21 and 22: Pre-General Conference Briefing, Portland, OR; Chett Pritchett, executive director and Rev. Steve Clunn, Coalition Coordinator, present