Receive MFSA updates


| | |
| --- | --- |
| | 11 April 2013 |
Greetings!
Wasn't it just two weeks ago, in rain and cold, that we shared about MFSA witnessing to marriage equality at the Supreme Court?
Yesterday, in 90 degree heat and copious amounts of sunlight, we were again witnessing to God's inclusiveness on the West Lawn of the US Capitol. But this time we stood in solidarity of the 11 million undocumented immigrants who are seeking a clear, comprehensive, and just pathway to citizenship - reform that will help keep families together, alleviate fear, and increase economic opportunity for those who live on the margins of our society.
We know that telling our stories - or in faith terms, "witnessing" - has the power to change hearts and minds. Take the opportunity to hear stories of by watching the documentary
"The Dream is Now"
which will air this Sunday on MSNBC.
I encourage you to tell your story of why a pathway to citizenship matters to you. As I stood in front of the Capitol yesterday, I witnessed because of the
DREAMers
I know - the undocumented college students seeking an education and economic opportunity. I witnessed because of the young mothers and fathers I ride the bus with everyday. I have made a choice to use public transportation, but they use it because they are too afraid to apply for a drivers license due to the threat of deportation. I witnessed because God's grace compels me not just to stand up when I am being oppressed, but to stand up when others are being oppressed, too.
Let's keep witnessing, folks. Our faith in God, and the liberation of God's people, demands it.
Peace,
Chett Pritchett
Interim Executive Director
Have you heard about the Western Methodist Justice Movement? You really should!

This movement heralds a new chapter in church history. After all that happened at the last General Conference, after so many decades without progress in crucial areas of justice, a tipping point has been reached.

The result is a movement that challenges the Western Jurisdiction, clergy and laity alike, indeed the entire United Methodist Church, to have the courage and the conviction to bring progress to our church, right now - we can wait no longer.

If you're on the West Coast, you can find out what all this fanfare is about on Saturday, March 4. If you have never heard our Keynote Speaker, Kuusela Hilo, you have a wonderful surprise waiting for you. Kuu is able to masterfully illustrate the intersection of diverse justice issues that our community cares about and the work WMJM encompasses.

We have kept our registration fees as low as possible - even with the included morning snack and lunch - so that everyone who wants to can join us.

When: Saturday, May 4th, 2013, 8:30 am - 3:00 pm

Where: Trinity United Methodist Church, 5730 South Street, Lakewood, CA 90713

Cost: $20 per person, $15 MFSA members for 2013, $10 Students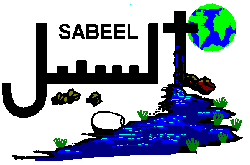 Sabeel, an Ecumenical Liberation Theology Center working for peace, justice, and reconciliation in Israel-Palestine, will be holding a day-long workshop at Wesley Theological Seminary in Washington, DC on Saturday, April 27. Workshop sessions include:




** Palestinians from DC Sharing their Personal Stories

& their Passion for Doing Justice

** Building a Biblical Foundation for "Doing Justice"

(Micah 6:8) in Palestine & Israel

** Myths about the Conflict & Impediments to Peace

** Palestinians "Doing Justice" in Palestine & Israel:
Anti-Racism Training For Educators Near Chicago

Introduction to Anti-Bias/Antiracist
Education Workshop
April 27, 2013
Reba Place Activity Center, Evanston IL
Especially designed for educators working at all levels, from early childhood through teacher education programs at colleges and universities.
Discuss the development of social group identities (e.g. race, gender, class etc.) and their relationship to prejudice.

Explore how bias and race prejudice develop, and how they become structured into institutions.

Be introduced to the 4 Goals of Anti-bias Education and consider ways to apply them to educational settings.
Register by April 12 to receive the Early Bird Discount
$185 by April 12; $210 after April 12
Progressive Ponderings
Social Media Corner
Do you manage your church, orgnaization, or MFSA Chapter's facebook account? Here are some tips to make it a useful tool for sharing information and getting the "social" in social media:
TIP ONE: Tell people about your Facebook page - announce it at meetings, share it in a newsletter. Link your Facebook page to your website. Put it on your business cards!


TIP TWO
: "Like" other Churches and Organizations with a similar mission. Share what they post on occasion. It helps grow followers. Trust us.

TIP THREE: When posting, don't use the first person! I cannot stress this enough! (Especially if there's more than one administrator). Note the difference:
I would like to ask you to read this blog. I think it's really good.
vs.
Our organization thinks this is a really good blog. Do you?
TIP FOUR: Encourage conversation. Look at the statements above. Which would make you want to make a comment?
FINAL TIP: Make it fun! The work of justice and witnessing to God's love can be hard work sometimes, so enjoy it every now and then!