You're Not the Person I Hired.....


Are you often disappointed when the new-hire who sizzledin an interview fizzles on the job?

You might not be asking the wrong questions.* Experts agree that successful interviewing takes planning.

Decide what qualities are important to the job and craft questions around those qualities
Write the questions in advance
Ask the same questions of all candidates and compare answers
Get your interview process started easily with

online applications.


Contact Private Eyes, Inc. for a free consultation.


10 percent DISCOUNT in January for ONLINE APPLICATIONS



Make 2009 Your Safest Year Ever!

Click Here to Talk With a Private Eyes, Inc. Representative about New Year's Training Discounts

Are workers in your business under increased stress? Increase their productivity with our Workplace Training Course



We'll Teach You to:

Recognize When Stress Could Lead to Violence

· Body Language
· Speaking Style
Effects on Others

Transform Hostile Energy
· Calm people
· Defuse anxious or aggressive behavior
· Avoid violence and injuries
· Create confidence and improve any situation
· Minimize or eliminate lawsuits
You can create a

"win

-win"situation in difficult confrontations and resolve conflicts decisively and diplomatically with our program. Classes customized to your budget and time constraints.Click here to get started by calling Private Eyes, Inc. about MOAB ® classes.

How Much Screening Do You Need?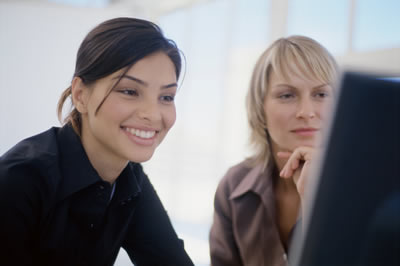 .
How can you tell if you are screening your candidates effectively?
Click Here For a Free Assessment of Your Current Screening Practices.






Sometimes Simple Is Best . Private Eyes Offers:



If you are committed to a safe work environment, call us today.





Owner of Private Eyes, Inc. Earns Top Honors


Walnut Creek, CA, October 16, 2008


Sandra James, owner of Private Eyes Inc., has been named one of the 2009 Women's Business Enterprise Stars: fourteen outstanding women's business enterprises who will be honored throughout the year for their excellence, innovation, and growth. The award is made yearly by the Women's Business Enterprise National Council (WBENC), the leading advocate for women's businesses as suppliers to the nation's leading corporations. Sandra James, CEO





"Each year," says Linda Denny, President and CEO of WBENC, "this program pays tribute to fourteen outstanding certified women business owners and their passion, talent, and creativity. We believe putting the spotlight on their professional journey can inspire women's business enterprises worldwide." James started Private Eyes Inc. in 1999 to provide quality employment investigation services. She has since earned numerous awards for her company's fast growth, impeccable customer service, and innovation.