Hard to believe that we are heading into the last few weeks of school!
3rd-8th grade State-wide Math & ELA exams are over, class trips are planned and proms and graduation are eagerly awaited. But there is still lots going on at Renaissance ...

Family Reading Nights at Renaissance

On April 17th, students and their families in Kindergarten and 1st grade came together to celebrate reading. Our "Family Reading Night" is funded through a grant from Target, and provides parents with the skills and strategies needed to have successful, engaging read-alouds with their children. Reading aloud is more than just reading the book, it is talking with your child about the book and supporting them as they ask questions, make predictions, and discuss the book. Leah, the K-5 reading specialist, and Pierina, the high school registrar, demonstrated the skills by reading a book aloud and engaging the students in conversations, both in English and in Spanish. All of the families who came received information on reading aloud and a "fun bag" filled with pencils, cups, bookmarks and stickers, all to celebrate reading! Students were also able to choose a handful of books to keep from over 100 books donated by Scholastic.
We will be hosting two more Family Reading Nights. May 17th is open to students in 2nd and 3rd grades, and June 7th is for 4th grade students. Please look for the flyer that will be sent home for more information.

De-stressing from Testing!
Yoga instructor and TRCS mom Gretchen Sherman came in to do some Test Week Stress Relief! Giving kids a chance to relax and stretch out before or after a test can be a great help both physically and mentally. It gets those kinks out, gets blood to the brain and gives them a chance to decompress.
If all that sounds .good to you, don't forget that Gretchen teaches an adult yoga class at Renaissance on Tuesday evenings from 6:30 to 8:00PM. All you need to bring is yourself, wearing something comfortable! Suggested fee is $15 (or pay what you can) and is shared with the Angel Fund ~ So do good, while feeling good!
Our Chicks Have Hatched!
Some of you may not be aware of the new additions to Renaissance - baby chicks! Riaad's Living Environment class built incubators and hatched some chicks last year. This year, thanks to a grant from Toshiba, we were able to purchase incubators, which proved successful in having more of the eggs hatch - 20 out of 24!

Students also used candlers, purchased with the grant money as well, to observe the various stages of growth inside the eggs. After two weeks, the chicks were brought to the Queens Farm Museum. This is proving to be a very popular component of the Living Environment class, along with the crops growing on our roof garden, courtesy of the Agriculture Class!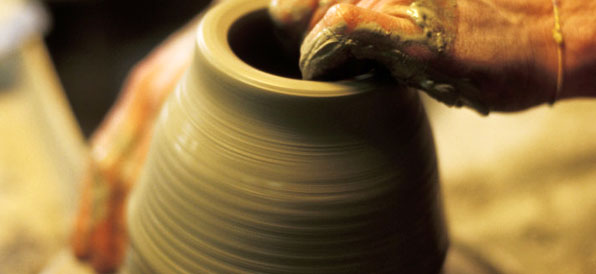 The Middle School will be having an Arts Festival on Thursday, May 23rd at 6:30PM and Friday, May 24th at 10 AM. If you have not had a chance to see all the great artwork from this year's classes, this is your opportunity.
On Thursday and Friday, May 30th and 31st, the High School will be holding their Arts Festival.
On
Thursday evening at 6:30, the artwork will be presented along with a selection of refreshments prepared by our culinary club, led by chef Joe Ford.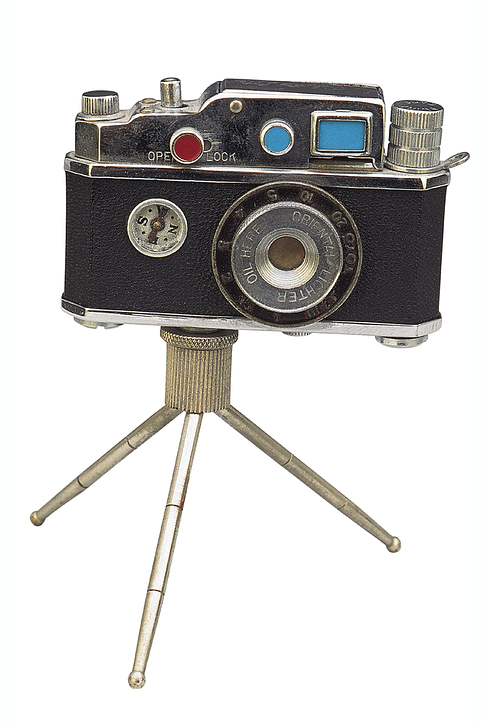 The art studio will be refitted into a 'gallery' and we hope you take this opportunity to share our students' creativity. There will also be artwork available for sale.

If anyone has a piece they would like to donate to help raise money for the art program at TRCS, contact
pheeney@renaissancecharter.org
. Donations go towards equipment and supplies above & beyond what our school budget allows, giving students a unique opportunity to explore arts through multiple media.
Featured Article.. A Visit From Israeli Students
Renaissance was once again chosen as a site for international students visiting the United States, this time from a group of high school science students from Israel. On May 8th we received a visit from The Israel Sci-Tech Schools Network, an organization that supports Israeli high schools devoted to Science & Technology. The Jewish Community Relations Council in New York City arranged the trip in order for these young innovators to engage with other students in New York and share their inventions and expertise.
"Let's Invent!", the outreach event at Renaissance, celebrated the innovation and creativity these students used to develop their hi-tech inventions and ideas for start-up companies. The event consisted of an interactive exhibition of Israeli R&D products and prototypes that incorporate a broad variety of innovation workshops.
Beyond the Ballet
Wednesday, May 8th, a group of 30 Renaissance parents and their children attended a wonderful performance of music and dance at the Beacon Theater in Manhattan. Presented by Bright Future International, the evening consisted of performances by up-and-coming stars of the ballet and classical music worlds, as well as those from the principal dancers of NYC Ballet, American Ballet Theater and the Martha Graham Dance Company.


Bright Future International was started by Anthony Samuel Melikhov, an immigrant from Belarus, who made his fortune in the United States and wanted to give back to children around the world. They partner with other organization to offer support in Russia, Panama, the United States and Africa. One program they assist is called CHABHA, or Children Affected By HIV-AIDS.


To read more about this wonderful organization, visit their website at
82SA AfterSchool at Renaissance, by John Gardenhire

Things are always busy at 82SA After-School. Students had the chance to work with Dance 4 Peace, which allows them to work on their social, emotional and physical health. In an effort to boost our students' technological capabilities, we have acquired Engineering for Kids, through which students can learn a variety of engineering and technology-based skills. This semester, students will be designing their own video games.
On Friday, April 26th, some of our students visited City College science labs.
The visit allowed students (and I) to learn about various insects, spiders, frogs, lizards and seahorses!
During the month of May, students will take their final trip to the Children Museum of Arts. This trip will enable out students to see their (or their peers') works of art "in motion". 82SA will also hold their first ever spelling bee, "The Bees' Knees Spelling Bee"! The event is slated to take place on Friday, May 24th.
Tuesday, April 30th was the month's punch card pizza party for students who consistently attended the 9th-12th grade after school program. Congrats to Quashawn Davis, Jonathan Jones and Tenzin K. Ukyab for being the month's top performers, who received free movie tickets!
Finally, the 82nd Street Academics' Walk-A-Thon will be during the month of May. The event will take place at the Garden School, on Wednesday, May 29th (4:30 - 6:30 pm). On that day, music, free activities and free food will make the culmination of the drive SPECIAL! Each class has a goal of $250 and parents are asked to help their child(ren) to reach these goals. If you have questions about any of the above, or would like a copy of the full 82SA After-School newsletter, call 718-803-0060 ext. 211 or e-mail John.Gardenhire82@gmail.com.
NYC Charter Center Starts New Media Campaign
This week, the Charter Center launched a new, multimedia, multi-year charter school public awareness campaign. The campaign will feature TV commercials, radio and print ads and direct mailings designed to better inform the public about charter schools. Last month they visited Renaissance as one of the schools to highlight in the commercials, so be on the lookout for some of our kids!


View the Television Commercials (
http://what.arecharterschools.com/
)
The television commercials will air over the next two months on cable channels such as NY1, A&E, CNN, Discovery, and HGTV. Print advertisements will run in local newspapers including Queens Chronicle, Brooklyn Courier, Brooklyn Paper, Bronx Times and Riverdale Press, and NPR local affiliate WNYC will feature radio spots.


Charter schools are an integral part of NYC's education system. The Charter Center is working, via this campaign, to make sure that the public understands how charter schools fit into the system and are succeeding for our city's children.


Throughout the campaign we will be reaching out to charter families to help them collect stories, photos and video footage. Please contact Petra Tuomi, (mailto:
ptuomi@nyccharterschools.org
) Director of Marketing and Communications, should you have any questions or promotional ideas.
Renaissance Rocks!

Suzanne Arnold, our Administrator of School Culture, arranged for a visit from the youth dance company,
Figures in Flight
, based in upstate New York. Our middle schoolers gave their rapt attention to the dance program, which features dancers between the ages of 11 and 13 who were trained by Susan Slotnick (our own Rebekah Slotnick's mother) through her Attention on Attention program aimed at helping children learn to focus and to understand themselves and the world around them. The Figures in Flight school focuses on using dance as a catalyst to enhance attention skills, while training in ballet and modern techniques such as Horton, Graham, and Taylor.
In the High School, Senior ELA classes finished up a poetry unit that was chosen by the NEA for funding as part of their Student Achievement Grant program, that gives teachers support for innovative ways of engaging students in rigorous, standards
-based learning experiences.
Miyo Tubridy, Senior ELA te
acher, worked with poet Kahlil Almustafa to create a 7-week "Personal Inquiry and Poetry Project that combined poetry and research as a vehicle for promoting change in students' lives, their community and society. Miyo described the experience of hearing her students speak their poems aloud in front of their peers as a wonderful "proud-teacher" moment! The students were required to research a personal inquiry question that meant something important to them, by studying scholarly articles and books, writing up their research, and distilling it all into a poem.
Spotlight On...
Renaissance Teachers!
Odyssey Initiative
is a team of three experienced educators crossing the country to learn best practices from schools of every kind - district, private, charter - to design and open a model 21st century public school. On February 12th they
visited Renaissance and spoke with teachers Rebekah Slotnick, Daniel Fanelli and Danielle Randone about what their visions are as teachers. The question posed them was "What do you want America to hear from You?"
The educators hope to gather the best ideas, from the best schools:
"We will discover and share the practices that exemplary schools and teachers use to inform the development of new schools for historically disadvantaged communities. We believe that an increased national awareness of the best practices and strategic planning of effective teachers will raise the quality of the discussion surrounding education policy as well as our level of achievement nationwide."
To find our what our teachers had to say, visit the Odyssey website below, click on New York on the map and scroll down a bit. Video of Renaissance is posted on the left.
Odyssey Initiative
Cluster Updates
Elementary School:
Check out the wonderful bulletin boards featuring the collaborations between K-5 teaching artist Izumi Vincent and classroom teachers as they work together to produce curriculum-linked art projects. See more at our
photo site
Silver Bay, NY

4th, 5th and 6th graders traveled to Silver Bay, NY in the Adirondack Mountains for a wonderful, science and nature-filled week with Nature's Classroom. Pictures will be coming next news letter! When the teachers and students return, the 5th and 6th grades will be putting the finishing touches on their plays and songs created with the help of their partnership with the Met Opera Guild.


Middle School:
The MS trip to Quinipet is taking place
May 28th to the 30th
. The 8th grade state science test will be on
June 3rd
and the practical portion will be the week before the trip. The Earth Science regents is on
June 14th
. FUNSIZZLE is on
June 24th and 25th
. The 8th grade prom will be held at Bruno's on the Blvd. It is on
June 20th
from 6:00 to 10:00 PM. The Stepping Up Ceremony will be the following day on
June 21st
.
High School:
In between studying hard for AP Exams and Regents Exams, Martha Bolivar's TRCS Honors Spanish class took time out to attend an all Spanish version of the play
DeNovo
, the true story of two young boys who wanted to escape the violence of street gang life in Guatemala. The play was written based on actual immigration court transcripts, interviews and letters. The group met up with students from Philadelphia, who were originally from Guatemala, giving them an opportunity to not only experience an important work of art, but to meet with their counter-parts and share their different cultural ideas.
http://www.housesonthemoon.org/
TRCS Sports Desk
A number of our students received honors from the NYC Middle School Basketball League. Asali Valentine was selected to the All Team Queens 1st Team. Both Destiny Evans and Noah Semple received honorable mention as outstanding athletes.

The Middle School Co-Ed Basketball team's record is 1-2, with a recent win over I.S. 10 and a score of 3 to 1.

The 5th & 6th grade girls basketball team started their season with a 24-9 victory over Carl Ichan 2. Way to go!
The High School Baseball season is coming to an end. Recent wins were against Frank Sinatra, Springfield Gardens and Far Rockaway.

Parents, make sure to encourage your child to stay active over the summer and be in shape for next year's season!
The agenda for the May PTA meeting will be coming out shortly. Please note, this meeting will be held on Thursday, the 16th, starting at 6:30. There will be many important things on the agenda for this meeting, including voting on next year's Executive Board and the dispersion of funds. Without an Executive Board, the PTA cannot function properly and, therefore, cannot serve the school to the best of its' ability. So please join us for this last meeting of the school year before our annual garden party! As always, childcare will be provided and donated refreshments are appreciated!

Alumni Corner
Alumni Lisette Lopez and Katheren Pomera, class of 2010,
stopped by and gave us an exciting update on their futures. They are both about to embark on two-month internships overseas! Lisette will be working as a Graphics Design intern at the Dublin, Ireland firm called 4PM. Katheren, who is already working in the health-care field, has accepted a nursing internship at St. James Hospital in Malta. They will be traveling together to Spain, Italy and Malta, before Lisette goes on to Dublin and Katheren stays on in Malta.
We are so proud of our Global travelers, living the mission and vision of our school! We wish you safe travels and fabulous experiences, Lisette and Katheren!
Upcoming Events:
Thursday, May 16th - PTA Meeting at 6:30 PM
Thursday, May 23rd - MS Arts Festival at 6:30 PM
Friday, May 24th - MS Arts Festival at 10 AM
Monday, May 27th - Memorial Day NO SCHOOL!
Tues.-Thurs., May 28th-30th - MS Trip to Quinipet
Thursday, May 30th - HS Arts Festival at 6:30 PM
Friday, May 31st - HS Arts Festival at 10 AM
Monday, June 3rd - NY State Science Exams Grades 4 & 8
Wednesday, June 5th - BOT Meeting at 6:45PM
Thursday, June 6th - Senior Prom
Helpful Hints and Cool Links
Check out the new link on the Parents page of our website called "Supporting Your Child."
(http://www.renaissancecharter.org/parents.html/support_child.com)
This page includes many helpful documents and resources to support your child both academically and emotionally, from experts in the field and our own staff. Currently, there are several documents (a few linked here) that will help you help your child, by understanding our discipline code, our commitment to an anti-bullying culture, and by understanding what our communication protocols and our philosophy of student counseling.
Make an investment in children, education and the future of our world. Safer, better-educated communities are great for business; they improve the quality of life for everyone. Renaissance's hard-working, high-achieving students strive to make that happen and with your help that goal is closer to being a reality: Please visit our website for more information, and lick on the red DONATE button on the bottom of each page: http://www.renaissancecharter.org/. Thank you!
Sincerely,
The Renaissance Charter School