February has blustered in with lots of winter weather, but inside Renaissance we are fired up with winter-semester activities! Not only does February mean celebrating Presidents, honoring Martin Luther King, Jr. and the history of African Americans. It also means that our seniors have passed their first big deadlines: our college office reports
that 100% of our seniors have at least one application submitted for college, and we h
a
ve held parent meetings with representatives from HESC
about college financial strategies, and volunteers from
New York Cares
came to help parents with FAFSA forms.
We are also gearing up for our fabulous 20th Anniversary Celebration at Bruno's on the Boulevard on April 5, 2013. If you are not on our anniversary invitation e-list and would like to attend,
please contact Peggy Heeney at pheeney@renaissancecharter.org, or call us at 718-803-0060, ext. 111. You can also access our paypal link to purchase tickets directly: 1Ticket at $60.00 2 Tickets at $110.00

We are looking for alumni, present and past families and community supporters to share memories, photos, and yourselves--it's bound to be a wonderful night looking back at our 20-year history as one of the best schools in NYC! We hope you can join us.
A Student's Viewpoint -
The Mayor's Youth Leadership Council
by Ryan White, 11th Grade
Throughout my high school career I have been involved in numerous
enriching programs that have allowed me to experience New York City in a different way. The current program that I am a part of is called the Mayor's Youth Leadership Council. In this program I am given the opportunity to tackle a policy question that is given by Mayor Bloomberg that affects the youth. This year's question is "How does the Discipline Code and Bill of Student Rights and Responsibilities fulfill its stated purpose of creating safe, secure and supportive spaces for all members of the school community?" In order to come up with the answer to this question, which is known as recommendations, we need to go through a lengthy process. The 20 of us that are in this program need to hand out surveys to our peers in order to obtain information from our school. We also need to interview the principals of our schools, guidance counselors, and school safety officers. When we collect all of this information, which we are currently in the process of doing, we all come back and share our findings with each other and start coming up with our recommendations.
Since we are in the middle of collecting the data for our policy question a lot of work needs to be done before the end of May which is when we present to the Mayor. I was able to meet 19 other kids who come from the same city that I do and are completely different. The Mayor's Youth Leadership Council also teaches me to become a leader for the youth and to not hide behind adults but to put my voice out there.
One of the most memorable experiences that I have had so far being a part of this council was volunteering in the super storm Sandy relief. 20 of us traveled to Staten Island in order to help all of the people out that had been affected by this storm. I saw some very traumatizing things that day such as people who had half of a home. But on the other hand, I saw some faces that had a glow when they saw teenagers helping out in this relief. This day allowed me to recognize the most important skill of being a leader, which is giving back to the community. You can have all of these qualities that will make you an all- around great person but if you do not give back to people that need it the most then what is the point of being a leader? Part of being a leader is to represent the people who can not stand up for themselves or people who need help the most, which in that case were the victims of Sandy.
Featured Article: February is Black History Month
Submitted by Lillian Chen - from HistoryKing.com
Why Do We Celebrate Black History Month ?
Black History Month is celebrated in the month of February in the United States. It began when Carter G. Woodson, a historian and professor, established the Negro History Week in 1926 to commemorate the efforts and hard work of
Carter G. Woodson
African Americans in American society. In 1976, the revelry was extended for the entire month and celebrated all over America.
Woodson chose February for several reasons. First, he wanted to commemorate the birth of two great American men, namely, Abraham Lincoln (born February 12, 1809) and Frederick Douglas (born February 17, 1818, and died February 20, 1895). Numerous reforms were also observed in the month of February including the passage of the 15th Amendment giving blacks the right to vote. Many momentous events took place in the month of February. The National Association for the Advancement of Colored People (NAACP) was founded on February 12, 1909 by W.E.B. DuBois and others. Hiram Rhodes Revels, the first Black U.S. Senator, took his oath of office on February 3, 1870.
Woodson was dismayed to read that very few history books had mentioned the work of famous African Americans. He worked tirelessly and wrote several books and journals to highlight the work of numerous African Americans. He wanted the world to change its perception about blacks and recognize their contribution to American society and culture. The month of February was reserved for celebrating and recognizing the contributions and determined efforts of African Americans who helped carve American society, values, culture and tradition. He wanted blacks to enjoy the same status and adulation as their white counterparts.
Although this month was mainly established to celebrate and honor the work of African Americans, it signifies unity and recognition cutting across racial and geographical barriers. It therefore holds a very special position and importance in today's world where the importance of the work and effort of every single citizen of the nation

,

irrespective of his regional or national identity

,

is honored and celebrated.
What's On Your Mind? Parent Workshops
Renaissance believes that our school does not have to be just for our children. We feel that another way we can help our children is to help the entire family. This is why we will now be offering a free Family Workshop the second Friday of every month. We will be starting with those topics which received the highest response on our recent survey. The following is the schedule for the rest of this school year. Please feel free to bring others with you if you feel they will benefit from the subject matter:

We already started with a very successful workshop on Saturday, February 2, 9:00 AM concerning math strategies for your child. Over 20 parents came, including some from outside our school. Due to the storm this past weekend we had to cancel the first workshop below, but it will be rescheduled as soon as possible.

Rescheduled TBD - Discussions on health issues and nutrition
March 8th, 6:30 PM - Financial Strategies, Saving for College & Retirement
April 12th, 6:30 PM - Speaking to your child about sex
May 10th, 6:30 PM - Speaking to your child about bullying
June 14th, 6:30 PM - Speaking to your child about the female image & the
media

A reminder e-mail will be sent home the week prior to each workshop. Please respond if you wish to come, so we may plan accordingly. If you would like to see any of these workshops on a Saturday, please email pheeney@renaissancecharter.org and we will try to accommodate.
Is Your Child Using Tutor.com?
Free Writing Help
Students can get extra help writing essays, papers and other assignments through our school's Tutor.com program. Tutor.com has expert English tutors online who help students one-to-one with all things writing-related, in
cluding:
Writing

Proofreading

Research

Brainstorming

Outlines
Students can perfect their next writing assignment at www.tutor.com/trcs. Remember students, you have to use your Renaissance log-in in order to access the account. The format for your log-in is firstname.lastnameYEAROF GRADUATION (for example: john.doe2017).
If you need help logging on, please come see Rebekah Oakes in the office.
Queens World Film Festival Returns to Renaissance
The 3rd Annual Queens World Film Festival returns to the Museum of the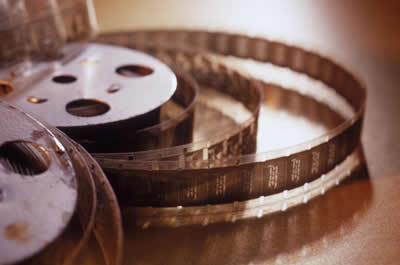 Moving Image with an opening night program featuring international short films from around the world as well as the work of Queens filmmakers. Special guests and honorees include Council Member Jimmy Van Bramer, who will be recognized for his years of service to Queens and greater New York City. Academy Award-nominated actress and 70's icon, Karen Black will also be honored for her unique contributions to cinema and her enduring commitment to aspiring filmmakers.
The six day festival, which will run from March 5th-10th, will feature over 70 hours of independent films and extend into venues at the Jackson Cinema (Elmhurst), The Secret Theatre (Long Island City), The Renaissance Charter School and PS 69 (both in Jackson Heights).
QWFF is under the direction of Don & Katha Cato, Jackson Heights filmmakers and educators who have extensive experience in working with youth. Katha served on the founding board of Our World Neighborhood Charter School and they have worked with OWN, Frank Sinatra HS, PS 69 and Renaissance with a push-in filmmaking program that enables youth to make their own films. Don is also an award winning filmmaker who currently teaches at the Digital Film Academy and the Henry Street Settlement. They have been running the festival for three years and screen films from around the world. Renaissance is happy to again be one of the sites that will be hosting some of these films.
Awards will be presented in the following categories: Narratives (features and shorts), Documentaries (features and shorts), Animation and LGBT. The presentation of the Crystal Globes will be the centerpiece of Closing Night, with the award-winning films scheduled for encore screenings on Sunday March 10 at the Secret Theatre. Visit their website for all the exciting information!
Spotlight On... The Dream Act

The following is from an announcement by Sen. Peralta on his sponsorship of The "Dream Act":
"The Dream Act, bill (S. 2378/ A. 2597) was introduced by Assemblyman Francisco Moya, with the strong support of Assembly Speaker Sheldon Silver. It would make New York one of just four states - the others are Texas, New Mexico, and California - to offer state financial aid to the children of immigrants. In-state tuition has been available to New York's immigrant youth since 2002, an option available in just 11 other states. The criteria for access to state financial aid would match the strict criteria for students seeking in-state tuition.
This legislation would also give young immigrants access to a broad range of state educational opportunity programs such as:
Tuition Assistance Program (TAP);

Higher Education Opportunity Program (HEOP);

Educational Opportunity Program (EOP);

Collegiate Science and Technology Entry Program (C-STEP); and

Opportunity programs available at community colleges.
The measure would also create a DREAM Fund committed to advancing the educational goals of the children of immigrants through privately-funded scholarships and broadened access to the New York State College Tuition Savings (529) Program through family tuition accounts.
The family tuition accounts would be available to anyone who provides a valid taxpayer identification number. They allow for systematic savings, making it easier for New York's hardworking immigrant families to save for their children's futures."
**********************************************************
At Renaissance, our College Bound Office has always worked with the families of all of our students, to help navigate the complex world of financial aid for education. To help our families prepare for this, and other financial matters, we are offering a free workshop on Friday, March 8th at 6:30 PM. Please rsvp to pheeney@renaissanceharter.org if you would like to attend.
An Act of Kindness
Renaissance
7
th grader Matija Jelenic is participating in a fundraising campaign for St. Baldrick's Foundation, which raises money for cancer research. He is having his shaved to stand in solidarity with kids fighting cancer. The event is called Hero Celebration and will take place March 14th, at 4:30PM at The Boath
ouse at Central Park.
We commend Matija
for his participation in this very worthy cause. If you would like to support him, please follow this link to make a donation:
http://www.stbaldricks.org/participants/mypage/592970
.
Advocacy Day 2013

Tuesday, February 5th was the 8th annual NYS
Charter School Advocacy Day in Albany. We were joined by some folks from VOICE Charter in Astoria. It was exciting to see the many new schools, as well as see friends we have made in the years past. Sitting right next to us at the morning's pep rally was Nick Tishuk, Principal of our sister school, The Renaissance High School for Innovation, located in East Harlem. We were warmly greeted by James Merriman, CEO of the NYC Charter School Center, and Valarie Babb, Director of the Charter Parent Action Network, was a great facilitator.

After the rally we had the opportunity to meet with some of our elected officials. We spent time in the office of Sen. Gianaris, and Assemblyman Moya (pictured above in
chambers). Sen. Peralta came out of chambers to speak with us, in particular about the great need for more high schools in Queens - hopefully more charters! We then grabbed a quick picture with Cathy Nolan, who is the Chair of the Assembly's Committee on Education since 2006.

Here are some interesting facts we learned about charter schools:
209 public charter schools statewide (159 of them in NYC)

75,000 students enrolled in charter schools across the state

52,900 students on wait-lists in NYC alone

85% charter schools exceed their local district in math proficiency

78% charter schools exceed their local district in English proficiency

77% charter school students qualify for Free or Reduced Lunch
We hope more parents, teachers and students will plan to attend next year's Advocacy Day and have an opportunity to express their support of their charter school and their hopes for the future of all charter schools.
Renaissance the Beneficiary of Non-Profit Gift from GIFT!
More support for our SAT & ACT Prep Class comes our way...
Thanks to a non-profit organization, Graph It Forward Today (GIFT), we now have 150 new and gently used test prep books for SAT, ACT, Subject Tests, AP's and Regents. GIFT is a committed to creating equal educational opportunities by providing SAT/ACT test prep services, graphing calculators, and test prep books to high school students limited not by ability, but by means. GIFT works with over 1,500 students in 9 states. GIFT has chosen five NYC high schools to donate their large collection of test prep books, and Renaissance Charter School is lucky to be one of the recipients. For information about GIFT, go to www.graphitforward.org.

Remember parents, SAT and ACT Prep is going on NOW during the 82SA after-school program, in rooms 318 and 311, Mondays, Tuesdays, Thursdays and Fridays. The Diagnostic Practice Test for ACT is this coming Saturday, February 16th, and for SAT is Saturday, February 23rd.
Cluster Updates
Kindergarten just finished their Hibernation unit, with help from teaching artist
Izumi Vincent. They studied above-ground, under-ground and under-water hibernation, choosing animals who hibernate each of those ways and created artwork depicting that. They chose bear caves for above-ground, snake burrows for under-ground and a pond for turtles and frogs for under-water.
1st Grade celebrated the life of Martin Luther King Jr, by writing and illustrating their thoughts on how to be a better citizen. They answered "How Can We Treat Each Other More
Fairly
?"
Some of their answers included:
"...if we help people, ...if we share... if we are not violent."
TRCS Sports Desk
High School Knights finished the season tied for 1st in the Queens B East Division ... with a 12-2 record. Good Luck in the playoffs!
Middle School Girls are 2-4 in MS Basketball and 2-1 in Charter School League play. Recent wins were TRCS vs. Kipp Academy and Junior High School 194.
High School Girls basketball recently had a 22 -12 victory over Harlem Village Academy.
Congrats to Destiny Evans, Damian Mendoza and Asali Valentine for being selected to the Middle School Basketball
All-Star Game.




And more congratulations go to Nyesha Austin and Rulaiha Taylor for being selected 2013 Charter School Athletic Association Girls
ALL STARS!

Upcoming Basketball Games
:
Middle School Girls vs JHS 194
High School Girls vs New Heights
Middle School Boys vs IS 145
PTA News

Our annual
Mardi-Gras Party
is planned for
Friday, March 1st.
All proceeds will to toward fundraising for the buses needed for Nature's Classroom and the mid
dle school trip to Quinipet in the spring. More details to follow!
There have been some changes to the PTA calendar over the course of the school year, so please take note of the upcoming meetings:
PTA General Meetings
Wednesday, February 27 - 6:30pm
Tuesday, March 19 - 6:30pm
Wednesday, April 17 - 6:30pm
Thursday, May 16 - 6:30pm
Garden Party - Wednesday, June 19 - 6:30pm
Alumni Corner - Hello from Lehman College...

Saoussan E
lghouass
, class of 2012, checked in with us, telling us that she is currently taking a full load of classes at Lehman College. Her course of study includes Cultural Anthropology, Women's studies, English, and a Freshman required course. "At an average," she writes, "I get about 132 pages of reading per-week not including the writing, quizzes and tests. It's quite a lot and I do spend some days with absolutely no sleep at all!" Saoussan is enjoying the Lehman campus, which is big and beautiful, but sometimes makes for long runs between classes.
Saoussan is sending a message to Sandra's ELA students, to actually
read the books she assigns. "For my Women's studies class the Professor is requiring us to read The Handmaid's tale," one of the books Sandra assigns. She's also grateful to the college bound office for encouraging her to take College Now classes while still in high-school. "I was exempt from taking math, sociology, and I'm trying to see if I can be exempt from other classes. It saved me a lot of money and also the headache of taking classes you don't need for your field. I encourage all high school students at TRCS to take as much credits as possible!" Congratulations Saoussan, great to hear from you!

Upcoming Events:
MS Ice-Skating Trip - Friday, Feb. 15
Latin American Carnival - Friday, Feb. 15, 4:00PM
ACT Diagnostic Test - Saturday, Feb. 16, 8:30 AM
Winter Break - February 18th - 22nd
SAT Diagnostic Test - Saturday, Feb. 23, 8:30 AM
PTA Meeting - Wednesday, February 27th, 6:30PM
Mardi Gras Party - Friday, March 1st, 6:30PM
Parent-Teacher Conferences - Thursday, March 14, 6-8 PM; or Friday, March 15, 1-3 PM.
Helpful Hints and Cool Links
Check out the new link on the Parents page of our website called "Supporting Your Child."
(http://www.renaissancecharter.org/parents.html/support_child.com)
This page includes many helpful documents and resources to support your child both academically and emotionally, from experts in the field and our own staff. Currently, there are several documents (a few linked here) that will help you help your child, by understanding our discipline code, our commitment to an anti-bullying culture, and by understanding what our communication protocols and our philosophy of student counseling.
Also check out the NY Charter Center website to keep up-to-date with what is happening within the charter school community. Here is a link to their News Page, which has articles on state exams, new schools opening, and more: http://www.nyccharterschools.org/news
Make an investment in children, education and the future of our world. Safer, better-educated communities are great for business; they improve the quality of life for everyone. Renaissance's hard-working, high-achieving students strive to make that happen and with your help that goal is closer to being a reality: Please visit our website for more information, and lick on the red DONATE button on the bottom of each page: http://www.renaissancecharter.org/. Thank you!
Sincerely,
The Renaissance Charter School