We extend all of our friends and family a sincere wish for Peace, Love and Goodwill to All during the holidays and in the new year.
Supporting Your Child

The Renaissance Charter School staff joins the nation in expressing our sadness and shock at the recent horrific events at Sandy Hook Elementary School in Newtown, CT. Our thoughts and prayers go out to everyone affected by this heartbreaking tragedy. A letter from our Principal, Stacey, was sent to all our parents by email that included links to articles that will help you find the right words for your children when discussing the event, in order to minimize their trauma and distress.
You will find these links on the Parents page of our website called "Supporting Your Child" in addition to a list of talking points to keep in mind.
(http://www.renaissancecharter.org/parents.html/support_child.com)
Rensizzle Week Scores Big!
This year's Rensizzle Week has just finished, and the buzz in the building is still resounding. The week was filled with wonderful activities and projects, students and leaders rushing off on trips, tales of students' working up a sweat on horseback, working up a sweat in Jamaica Bay Wildlife Preserve, working up a sweat in a performance space in Soho learning an entire choreographed song in 3 hours! We had students walking the bridges and learning about the skyscrapers of the city, walking the neighborhoods and learning about the effects of gentrification (and sampling the awesome food), walking the streets of Harlem to understand African-American culture, walking the neighborhoods to see the city through the lens of a camera.
Students were cooking meals in our student kitchen, interviewing experts and investigating the fascinating, multi-faceted careers in the Culinary world, hiking through the parks to learn what wild foods you can actually eat to survive, and learning CPR! Students were composing music, recording songs live, dancing together and painting murals on our walls.
Students were exploring a mine in New Jersey, playing an original game (developed by our teachers) about Hydro-fracking and writing letters to Governor Cuomo based on what they learned! Students were getting their hands dirty helping hurricane victims in the Rockaways and cleaning up an urban farm in Battery Park City!
In the meantime, our K-6 students had a special week of their own.
Our physical education staff stayed behind this year to give our youngest students quality time in the gym, using the Playworks philosophy of recess. We invited a child-nutritionist in to get our K-5 population thinking about healthy food. Several classes had extended time with Izumi Vincent and Martin Urbach creating curriculum-based art and music projects. All dance classes had blocks of time to dance together, and Dance 4 Peace worked with both 4th and 5th grade classes. Jonathan Kruk came back to tell 3 holiday stories from 3 different cultures.
In addition,
both 6th grade classes were given big blocks of time to

com
plete much of the creative work for their planned musical theatre project. 601 is done with their script. They will continue to work on music and the mural in art/music class. 602 is completing the script as part of their free-writes during the month of

December, and they, too are finishing the music and mural in art/music class.
The effect of this kind of learning experience is hard to calculate-- there is no data out there that can quantify the excitement of a child learning
to dance and sing a song in 3 hours, of giving the gift of labor to families in need, to really understanding how a bridge holds up millions of cars a year by building one out of paper. Our Rensizzle Week really lives at the core of our beliefs in how to educate a child, and I hope everyone involved in the long hours of planning and coordination (a school-wide effort!) knows how they are appreciated, and knows what an impact they have made.
See the projects for yourselves! Visit the Rensizzle wiki-site for photos, videos and blogs about the week: www.rensizzle.wikispaces.com.
Student Reflection: Rensizzle Week
by Wagner Mendoza


Rensizzle Week is something that makes our school one-of-a-kind. It is a week that separates our school from the rest. In this week, students from grades 7 to 12 choose specific groups which appeal to them and spend time with fellow classmates and teachers whilst learning new things. Rensizzle Week has been around for as long as I can remember. It is a time which most students look forward to the entire year. Rensizzle Week allows for the students to share the same interests and make new companionships with kids from other grades.
I was a part of the Culinary and Gentrification Rensizzle group. Throughout the week, we learned about the effects of gentrification throughout various parts of New York City. The gentrification in the Lower East Side was especially discussed throughout our week. A documentary "7th Street" showed the sad results of gentrification in a neighborhood of Manhattan. Gentrification in Jackson Heights was also touched upon. I don't believe many students knew that between 35th Avenue and Northern Boulevard, there used to be tennis courts and golf courses. Jackson Heights used to be a very "green" space. Many of the buildings built in the early and mid 1900s still stand however. Today, gentrification effects Jackson Heights. New chain restaurants, stores and companies are beginning to enter the Heights' area.
Jeff Orlick with Ali, Wagner & Joshua
The other, more tasty part of the experience was food. On the first day of our food exploration, it was raining/snowing. We went on a food tour through the globe within a mile radius of the school. We tasted Filipino, Tibetan, Indian, Nepalese, Ecuadorian and Albanian food. Our tour guide, Jeff Orlick was very knowledgeable about the world's different foods and led us on a very well thought out tour. The next day, after visiting the Museum of Natural History's "Global Eatery" we were graced with food from China and Cuba. "La Caridad 78" served me the best food of my week.The restaurant is an incredible combination of Cuban and Chinese cuisine which leaves one's stomach greatly satisfied.
This Rensizzle Week taught us about the pros and cons of gentrification whilst also teaching us about the world's different foods and cultures.
Holiday Festivities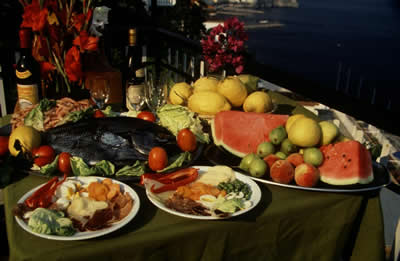 The PTA held a Holiday International Potluck Dinner on Friday, December 14th, to give our Renaissance families time to share in the holiday spirit by bringing in a dish to share. It was a great success--so many families came out to share in the wonderful diversity that is Jackson Heights & Renaissance!
In conjunction with the dinner, the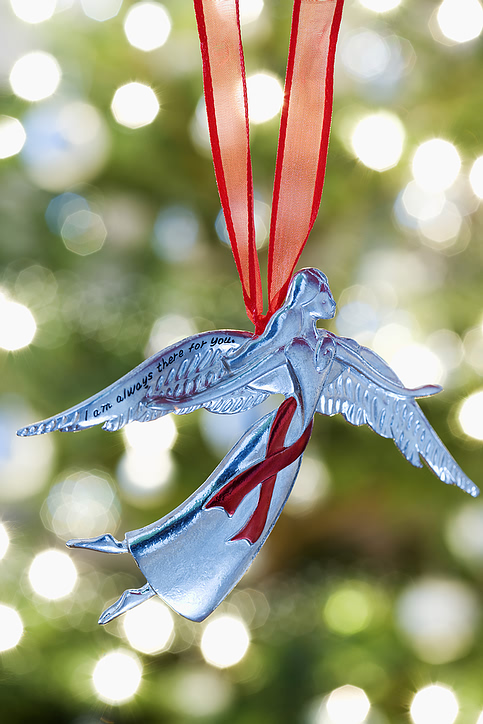 Angel Trim-a-Tree Festival brought families together to do

some holiday shopping and engage in activities for the children.

Those who made a contribution to the Angel Fund were able to hang their personalized angel on the school Christmas tree, where it will be displayed in the lobby throughout the holiday season.

Thank you to all who came out to make this Renaissance holiday tradition such a resounding success!
What's On Your Mind? - What is the ANGEL FUND?
Dear Renaissance Families and Friends:
As we approach this holiday season, with so much of our city recovering too slowly from the devastating storm, we need to remember our Angel Fund - a Renaissance tradition that is actively helping our displaced and other needy families with gifts that provide students with the ability to participate normally in school activities, when their world is anything but normal at this time.
The Renaissance Angel Fund was started several years ago by school aides and other office staff to help needy children pay for a trip with their classmates, or get through an emergency at home.
We have expanded the mission of the Angel Fund to include efforts to meet the needs of every child at Renaissance: the child with disabilities struggling to meet and exceed standards, the child who has taken all the science we have to offer, but has dreams of being an engineer, the child who has won a prestigious internship but doesn't have the transit fare to get there.
Renaissance makes a commitment to each and every student that passes through our doors to provide more than a solid education. "Rensizzle" Week is a prime example of our hands-on approach to learning. Throughout the rest of the year we offer cultural partners, independent learning opportunities, exciting trips and after-school clubs--all to promote independent thinking and support the growth of young leaders. It is important that cynics and detractors of public education see that an urban school can reach high standards while ferociously guarding its humanistic values. We pride ourselves at seeing the total child, and that child's place in the world.
Remarkably, Renaissance is able to accomplish all of this and still spend less per pupil than the average New York City public school. But we need your help. Much as we would like to, the school cannot afford to pay for every child to go on all these wonderful trips, pay for every senior's college application fees, transportation to internships, or pay for costly Rensizzle consultants and programs year after year; not to mention the quiet help our angel fund provides for families in crisis-a number that seems to rise every year.
You, the family and friends of The Renaissance Charter School, are the keystone that holds our school together. As you think about your holiday giving, consider each individual child that will benefit from a gift to our school. Your donation will make a difference. We are working on an online giving method -- but in the meantime your checks should be made out to The Renaissance Charter School, with "Angel Fund" in the memo line. Please send to TRCS, 35-59 81 Street, Jackson Heights, NY 11372, Atten: Angel Fund.
Charitable donations to The Renaissance Charter School are tax deductible as we
are an organization described in the Internal Revenue Code, section 501(c)(3).
High School After-School Gets a Revamp!
Hey, all you Renaissance high-schoolers... do any of your New Year's Resolutions have to do with getting all your homework done, keeping up with Math and Living Environment, starting to prepare EARLY for Regents, getting a GREAT score on the SAT or ACTs?
Well..... maybe we should just be real and talk to all you high-school Parents out there. Do you wish your high-schooler had all those things on their New Year's Resolution List?
Well, we have just the program you need!

Read on to see what's new in our HS after-school program, in the article below by John Gardenhire, Supervisor of the 82nd Street Academics Afterschool Program at Renaissance.
Hello, TRCS Family! I'm pleased to announce that this year's 82nd Street Academics after school program has gotten off to a great start. We have added more physical activity (some using interactive technology). I'm excited to share that our first foray into volunteerism has been extremely positive for staff members, students and the residents of Regal Heights Nursing and Rehabilitation Center! Members of the initiative on from both facilities have expressed that the opportunity has been a great experience.
In January, we will re-open our after school program for high school students. This is a GREAT opportunity for high school students to obtain help with their everyday school work as well as preparing for the PSAT, SAT and ACT tests. There will be ongoing tutoring from Renaissance staff members in addition to our 82nd Street staff in math, science and humanities. We will offer college readiness and study skills workshops, and are also planning to start a student-produced newspaper! Please encourage your high school children to join. We are much more flexible in terms of time commitment than you might think.
Applications will be handed out during a conference breakfast to be held on Monday, January 7th.
Happy Holidays and Happy New Year to everyone! -John Gardenhire
Spotlight On...

Teachers Get to Know Donor's Choose!
Earlier this year Yaacov Levy decided he really needed
our Chemistry students working with better microscopes.

Similarly, Leah Shanahan wanted to be able to reward her reading students with a book of their own to keep, after completing her Leveled Literacy Inventory. What to do, when your Teacher's Choice money is spent, and these ideas weren't in
the curriculum budget to begin with? Go to Donor's Choose!
We want to thank our teachers who have posted their projects on this wonderful organization's website, because so far we are definitely batting 1000! Yaacov's project was funded within a week, and Leah's project, thanks to the Pumpkin Foundation and Donor's Choose matching funds, was completely funded within a couple of hours!!
PTA News

Happy Holidays

from your PTA Executive Board, and a BIG Thank You to all who donated food to our international pot-luck. It was a wonderful way to usher in the holidays! See you in the New Year!
Upcoming Events:
MS Festival of Lights and HS Social Justice Day - Friday, December 21

Winter Recess - Monday, 12/24-Tuesday, 1/1/2013

First Day back to School - Wednesday, Jan 2

PTA Meeting - Wednesday, Jan 16, 6:30 PM

Martin Luther King Day - Monday, Jan 21

HS Regents Exams - Tuesday, Jan 21-Friday, Jan 25
Make an investment in children, education and the future of our world. Safer, better-educated communities are great for business; they improve the quality of life for everyone. Renaissance's hard-working, high-achieving students strive to make that happen and with your help that goal is closer to being a reality: Please visit our website for more information, and lick on the red DONATE button on the bottom of each page: http://www.renaissancecharter.org/. Thank you!
Sincerely,
The Renaissance Charter School